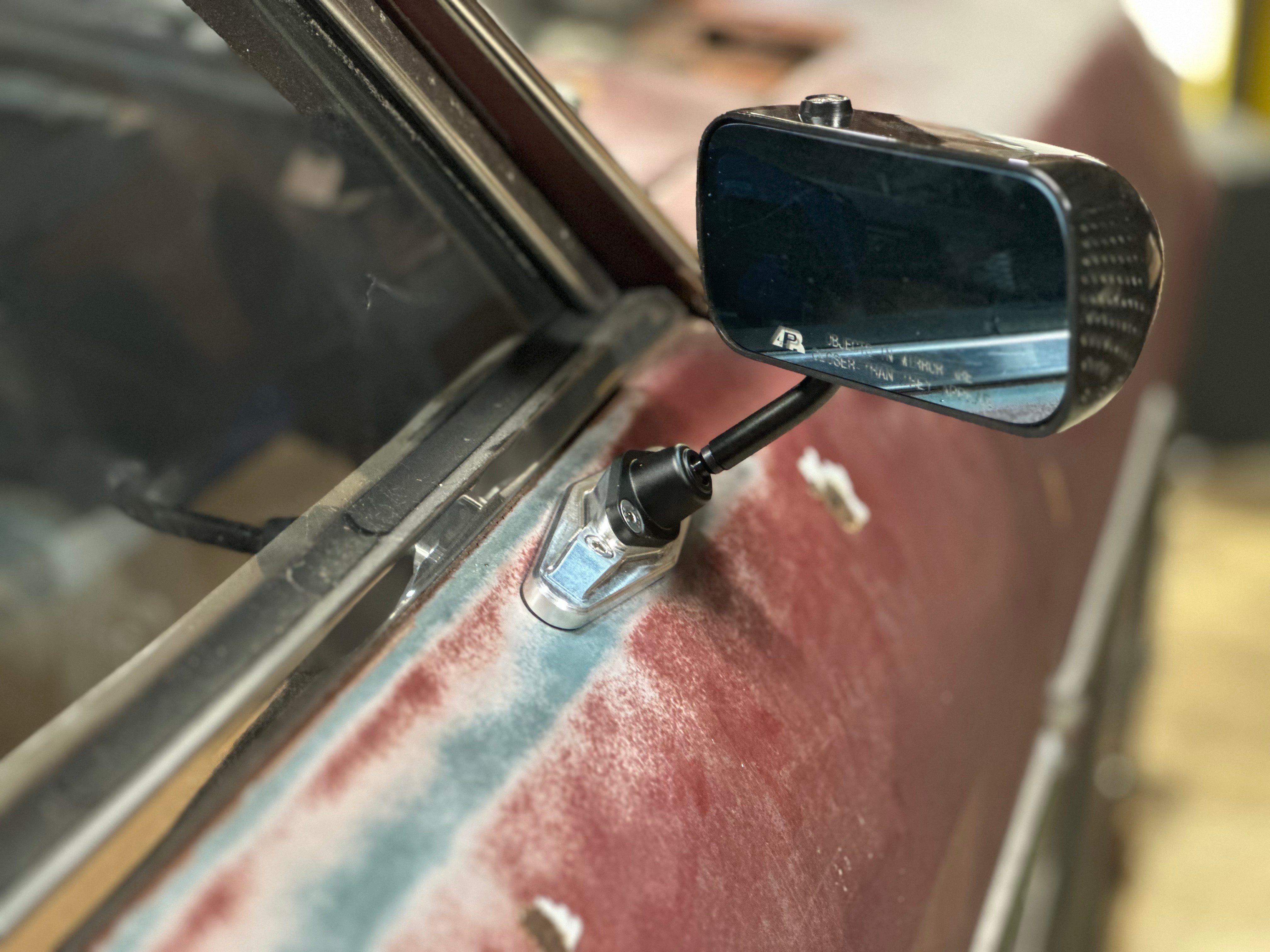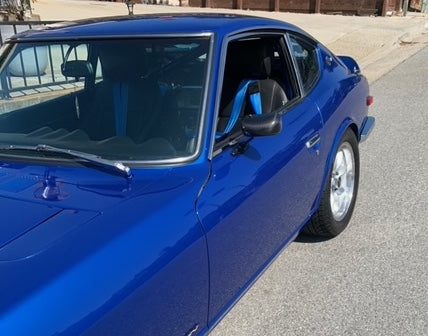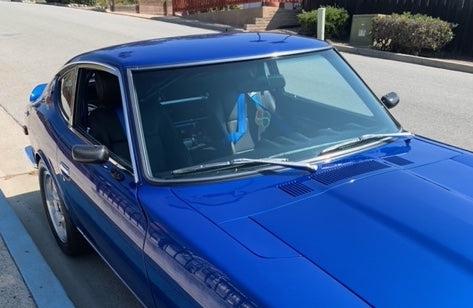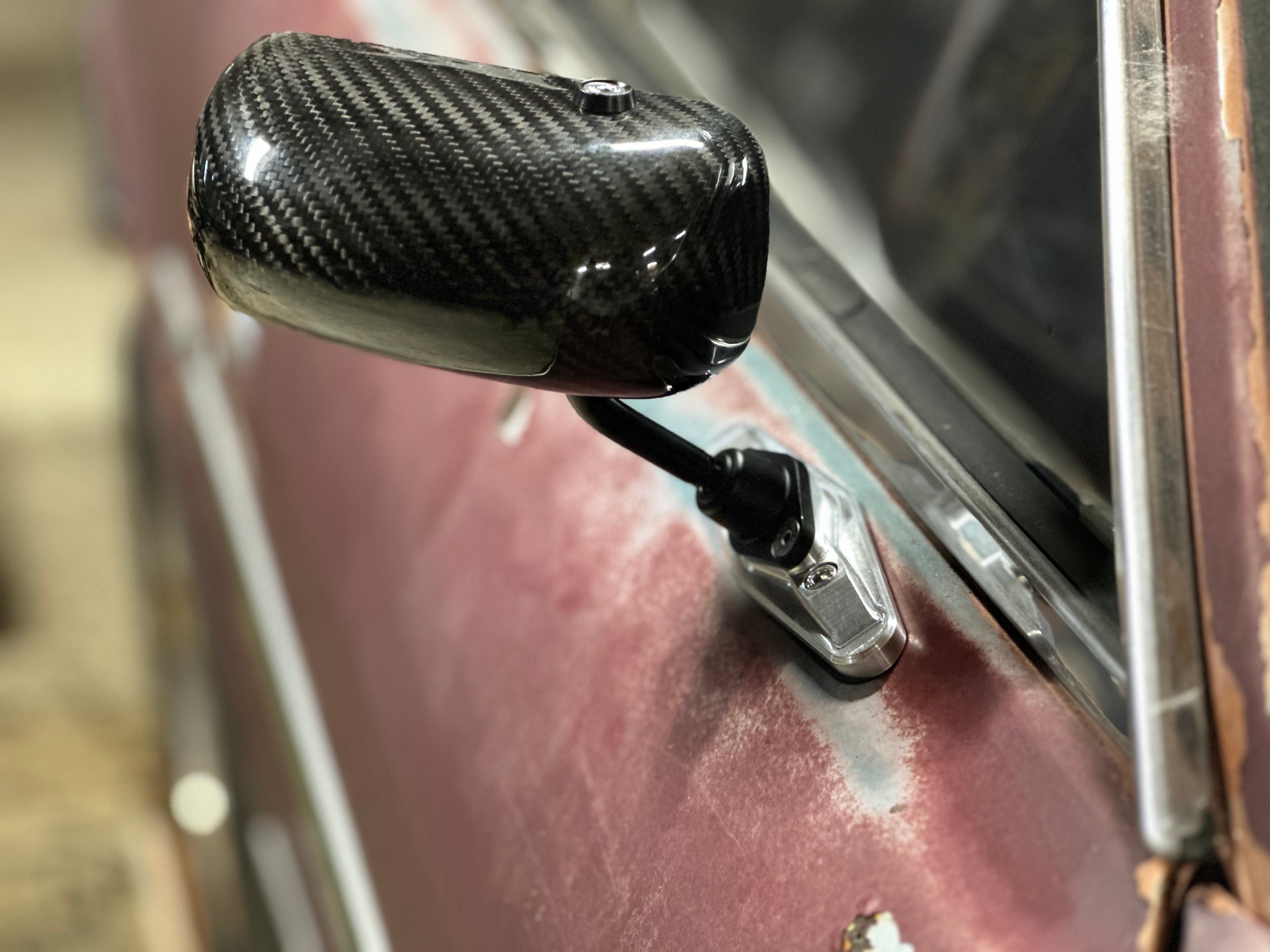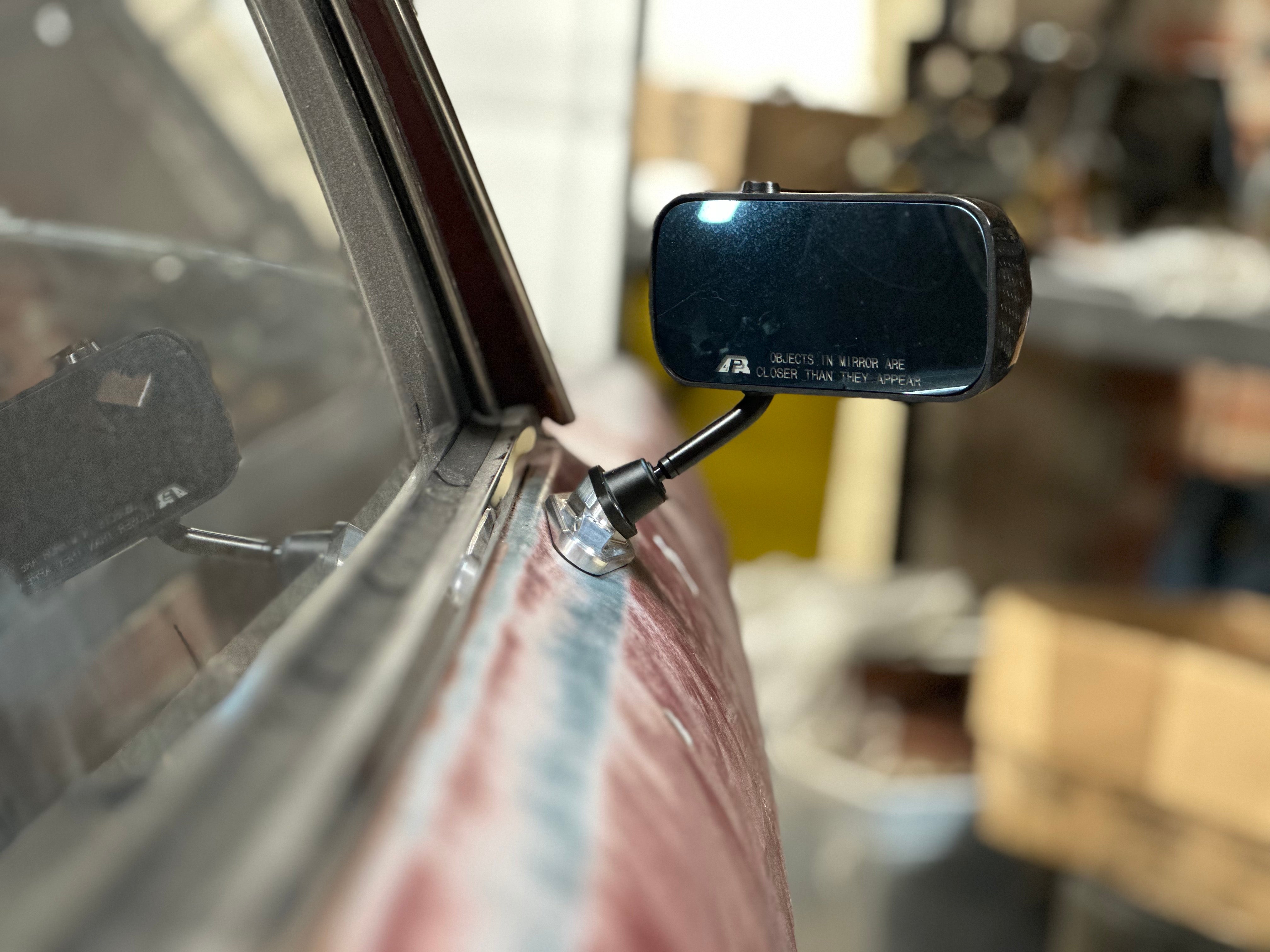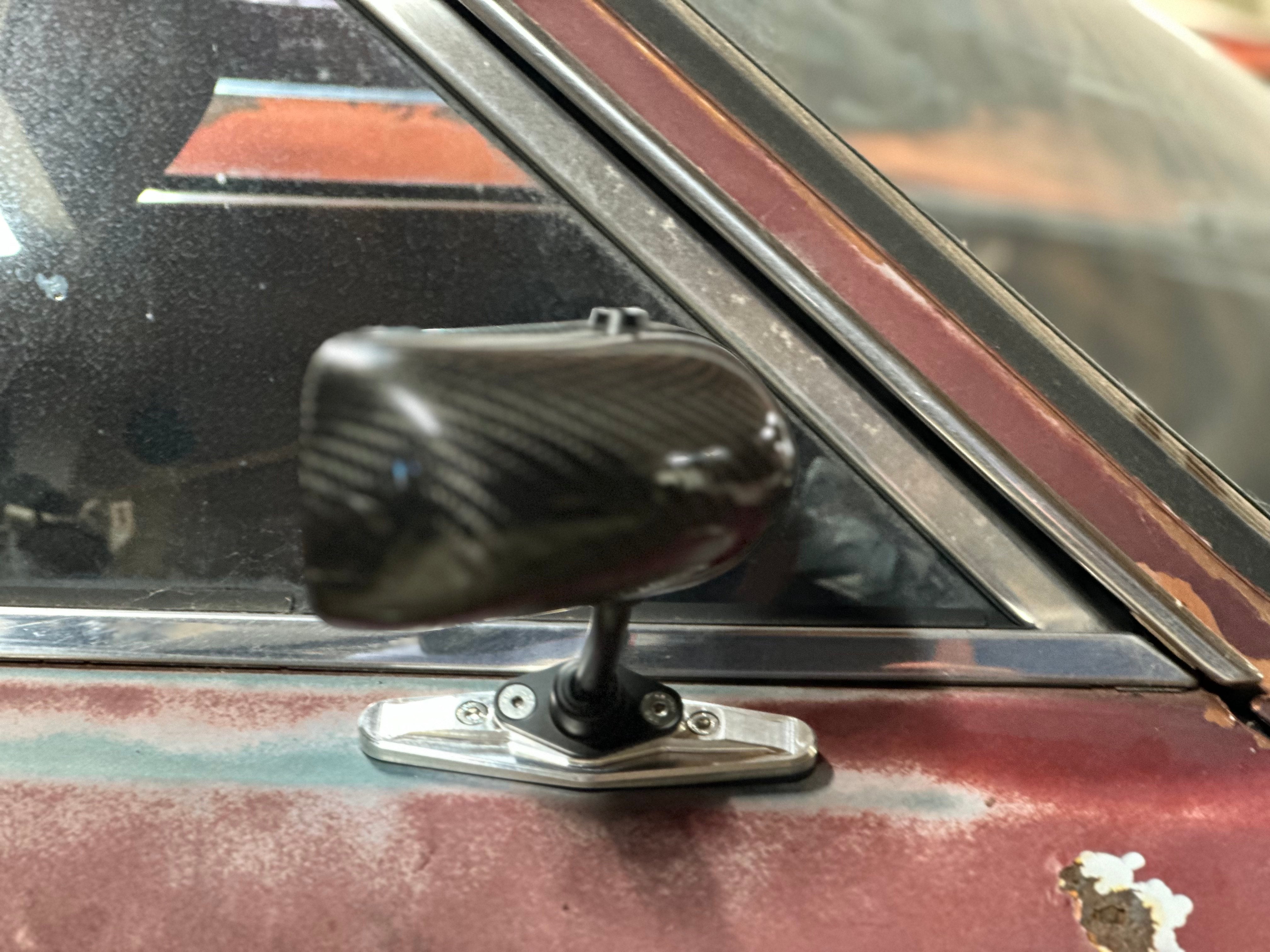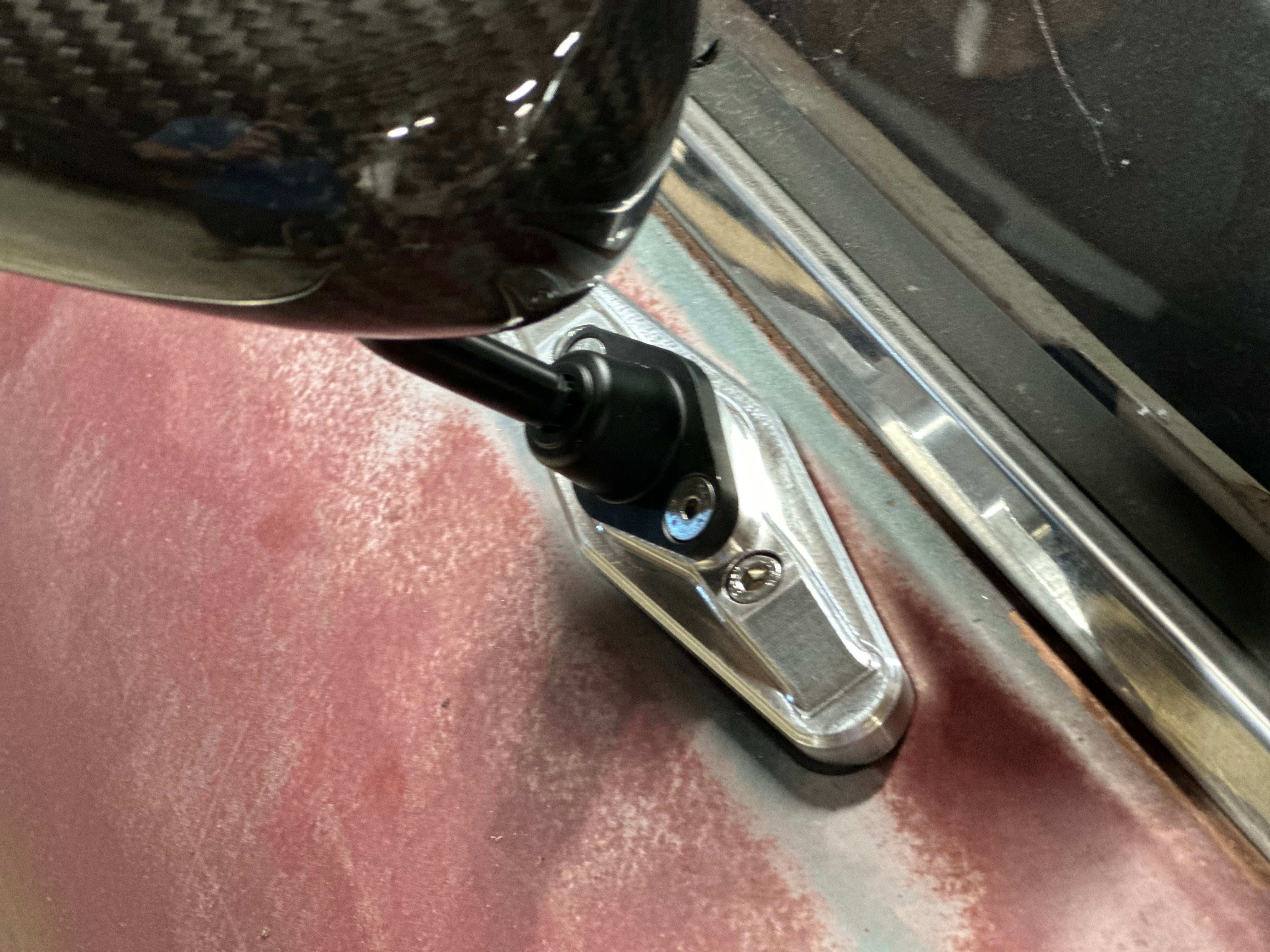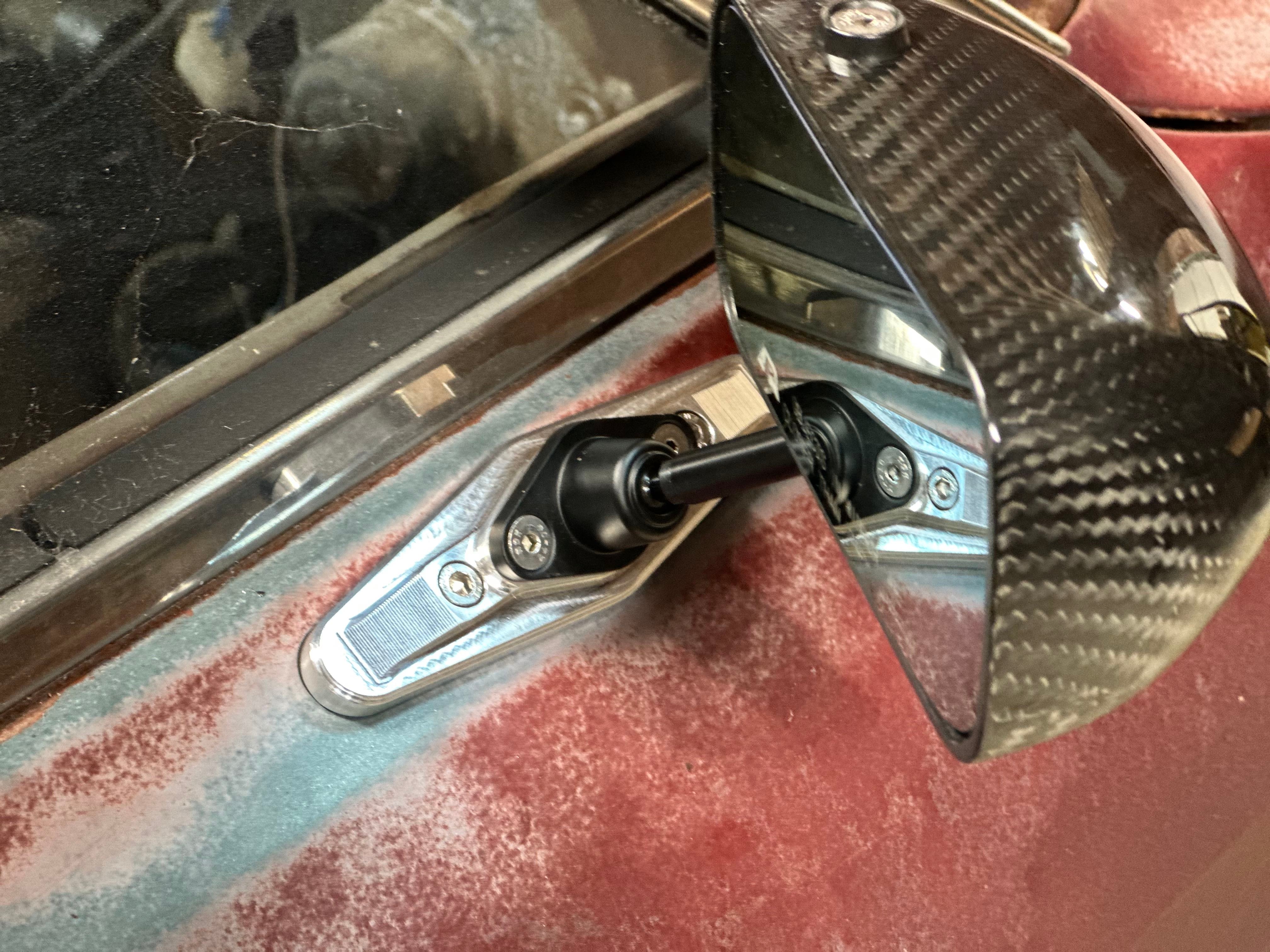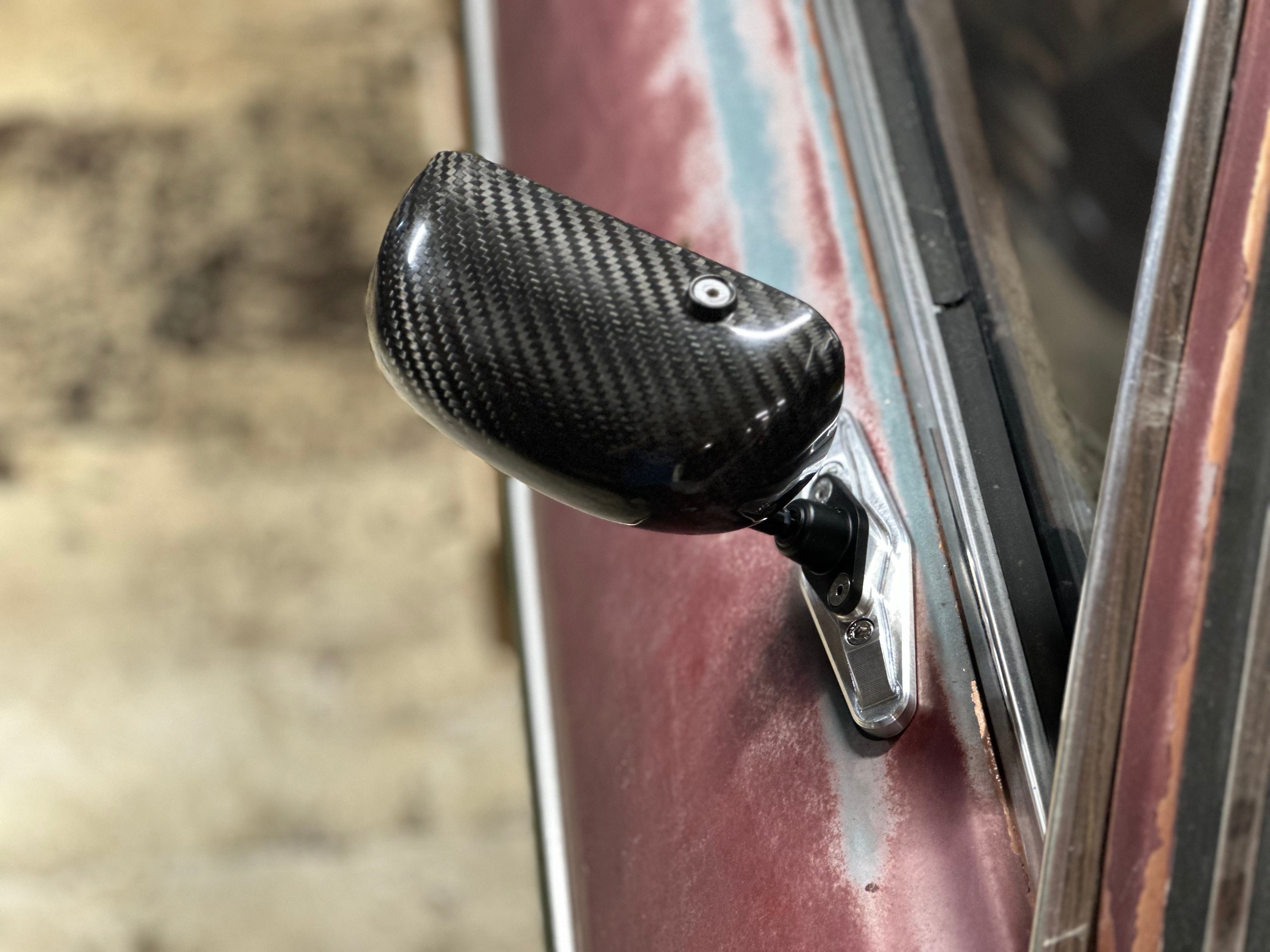 S30 BILLET DOOR MIRROR MOUNTS | DATSUN | 240Z | 260Z | 280Z
APR GT3 Carbon Fiber Mirror/s:
APR GT3 Carbon Fiber Mirror/s
For S30 owners looking to replace your door mirrors, drastically improve aesthetics, and cover up the OEM holes left behind, we now have a great option for you.
These beautifully crafted billet aluminum mounts are CNC machined for quality and consistency. They are even contoured on the back side to match the door radius that is present in all of the 240Z, 260Z, and 280Z doors.
The full kit comes with:
a PAIR of APR GT3 Carbon Fiber Mirrors
a PAIR of billet aluminum mounting plates
a PAIR of threaded backing plates
a PAIR of foam gaskets
stainless steel mounting hardware
*****
Also available as a driver/passenger mounts-only kit (no mirrors). The mounts-only kit comes with all of the pieces listed above, except the mirrors.
NOTE: for those purchasing the mounts-only kit, the billet pieces are designed to work with the GT3 mirrors. Other mirrors may not be compatible, even with modification.
*****
In response to multiple customer inquiries, we've come to an arrangement with APR to sell driver-side-only kits. These kits include:
a single driver side APR GT3 Carbon Fiber Mirror
a single billet aluminum mounting plate
a single threaded backing plate
a single foam gasket
stainless steel mounting hardware
*****
Our S30 Billet Door Mirror Mounts are specifically designed to install on the driver side of the 280Z without drilling. 
As far as the 240Z driver side, depending on your desired mirror location, you should be able to use one of the OEM mirror holes, drill a single hole and still cover up the additional OEM mirror hole that you are no longer using.
Since most of the early Z's didn't come with a passenger side mirror, it's likely your Z doesn't have holes for a mirror in the passenger side door, or someone secured an aftermarket mirror with some self-tapping screws. In either case you may need to drill two holes in the passenger door similar to the driver side layout to install the matching passenger side mirror.
Our billet mounts still cover up the holes from aftermarket mirrors in MOST cases. If you are unsure and would like to verify, please contact us.
You may also want to to take a look at our S30 Trim Mounted Mirror Brackets.
*Many of our products are in-stock. However, because all of our products are custom fabricated, they may not be immediately available. Products that are not currently stocked may take 3-4 weeks from when your order is placed to when they're available for shipping. If you want to know the availability of this item, please email Sales@Skillard.com.
Thanks for visiting Skillard.com, home to custom Z car parts. Find what you need to build your vision!