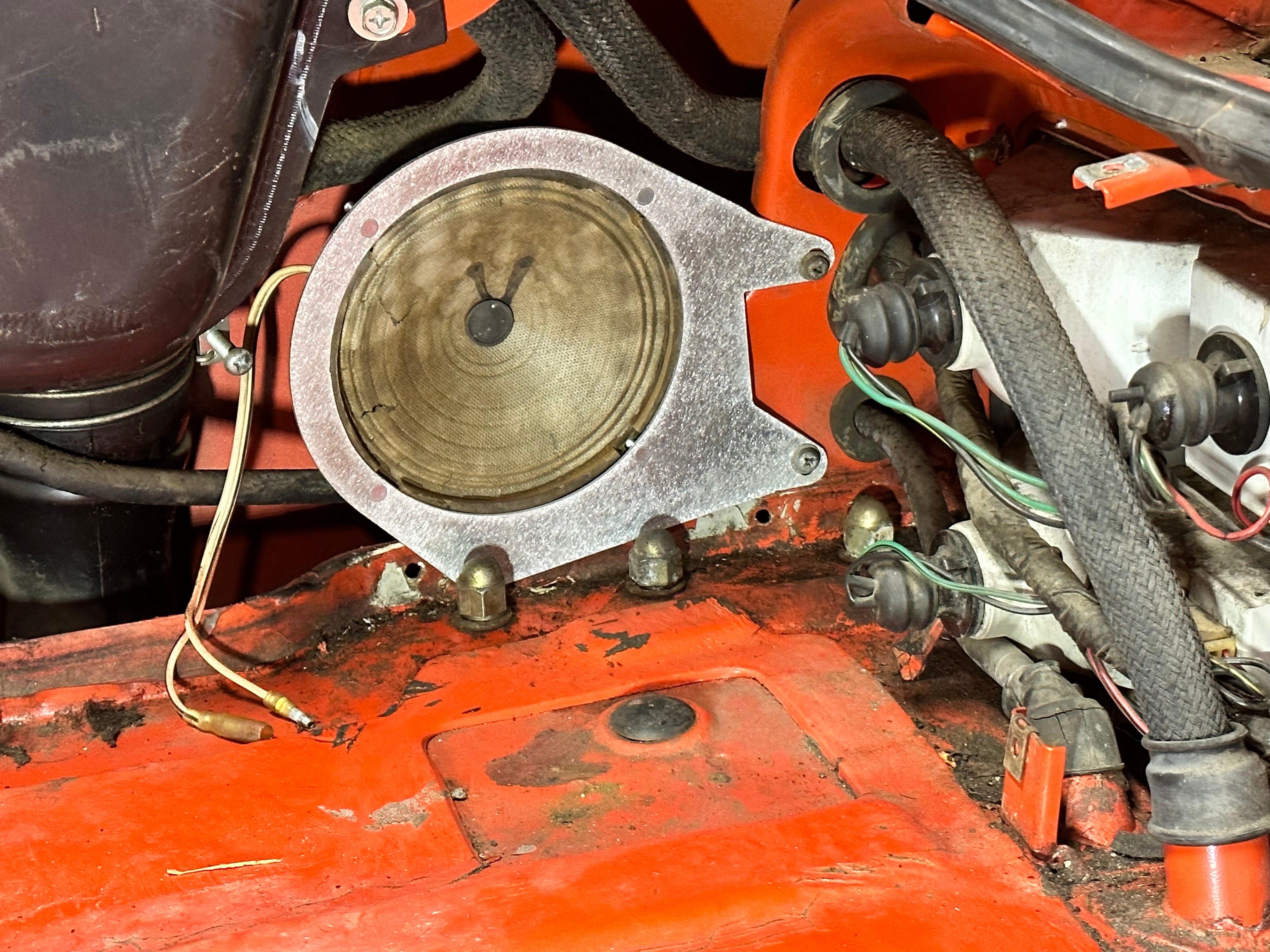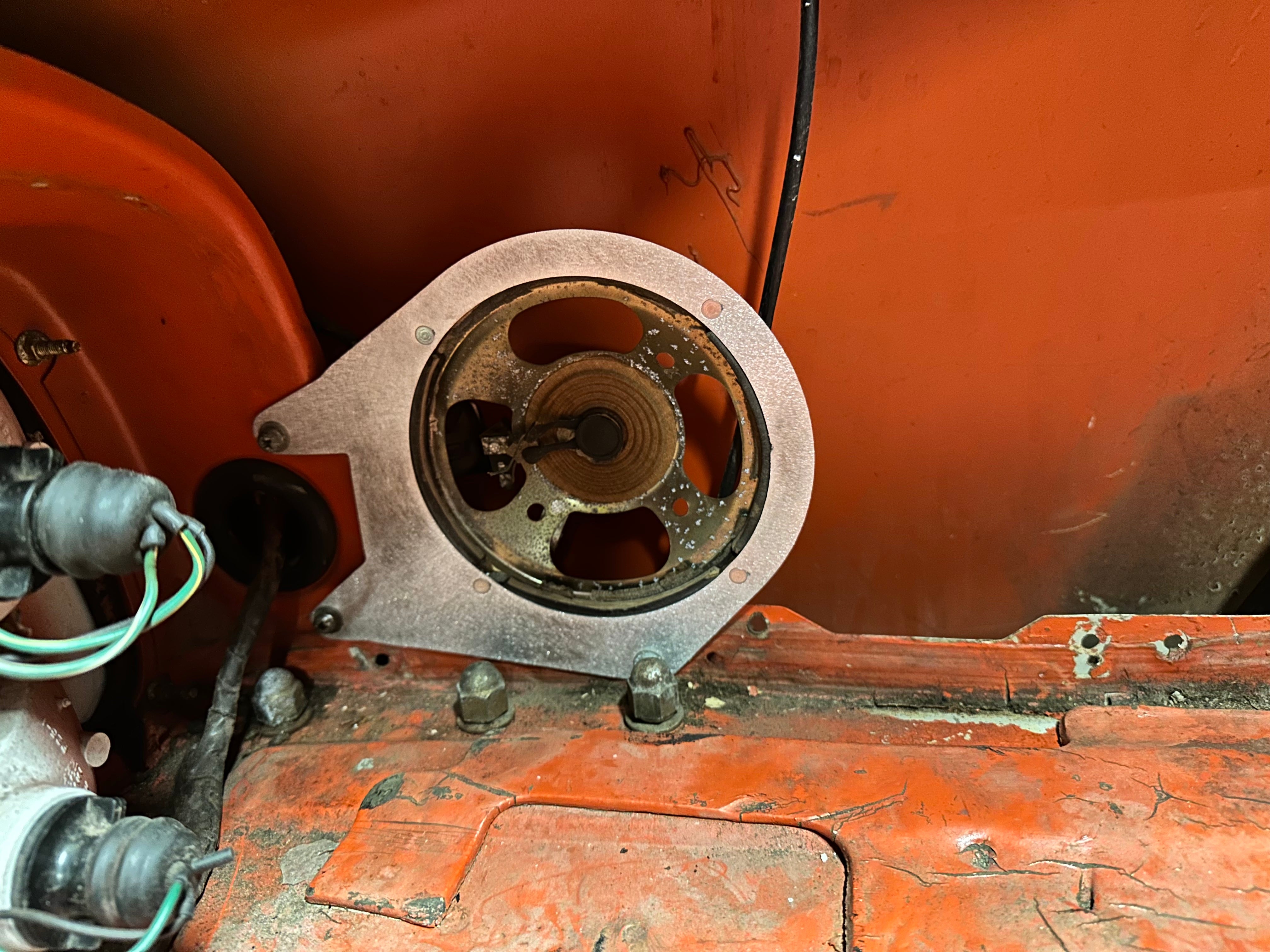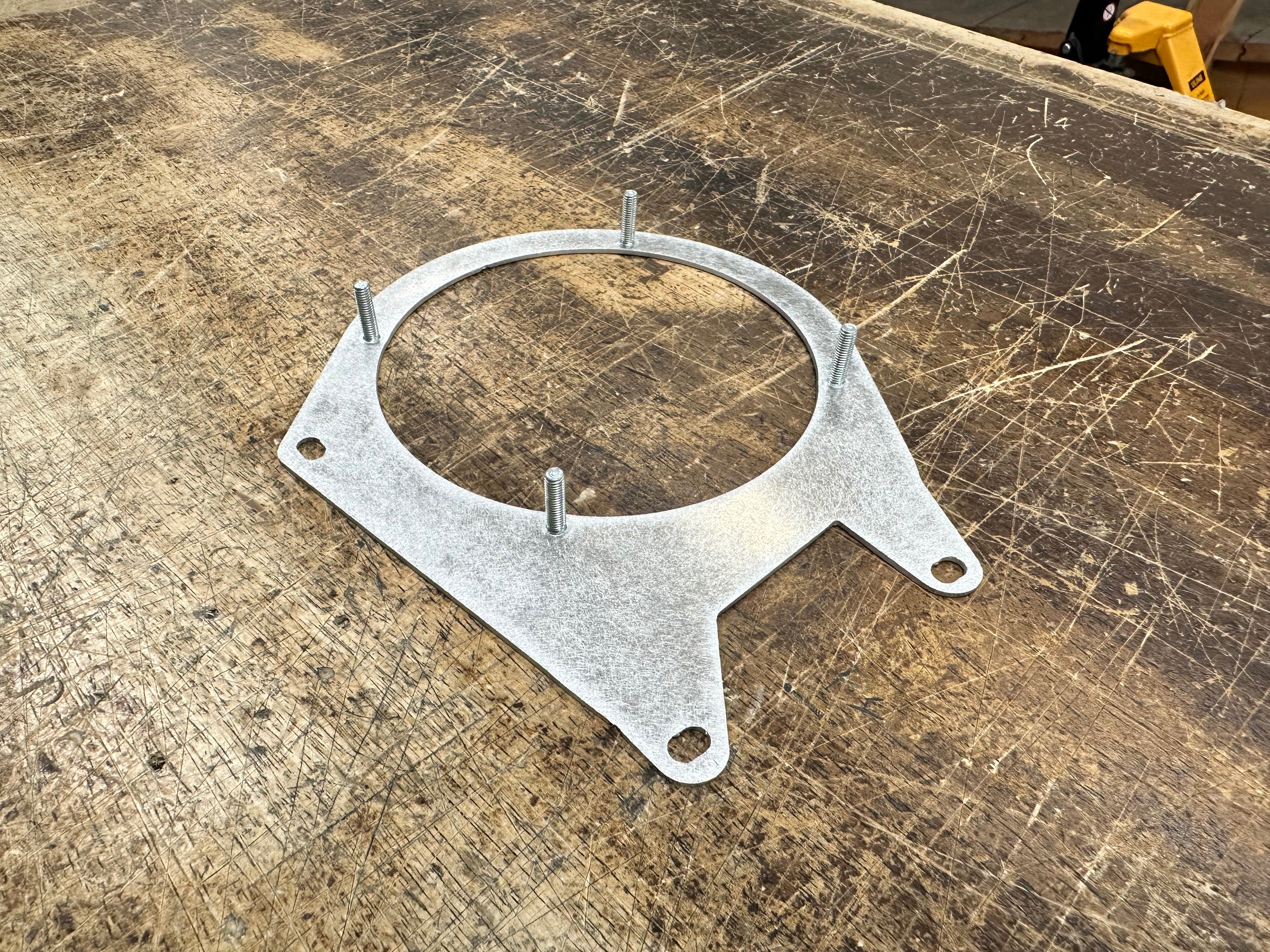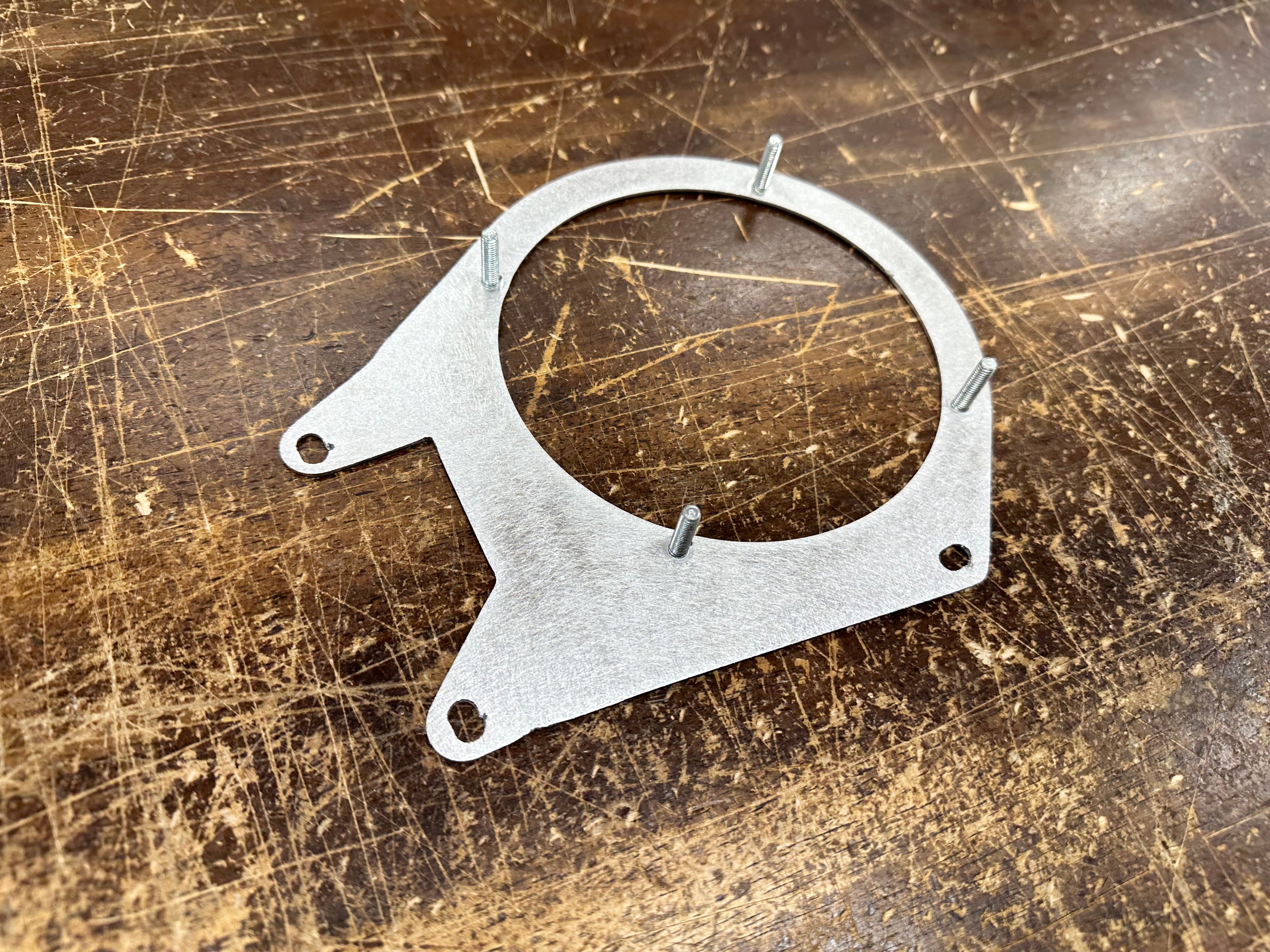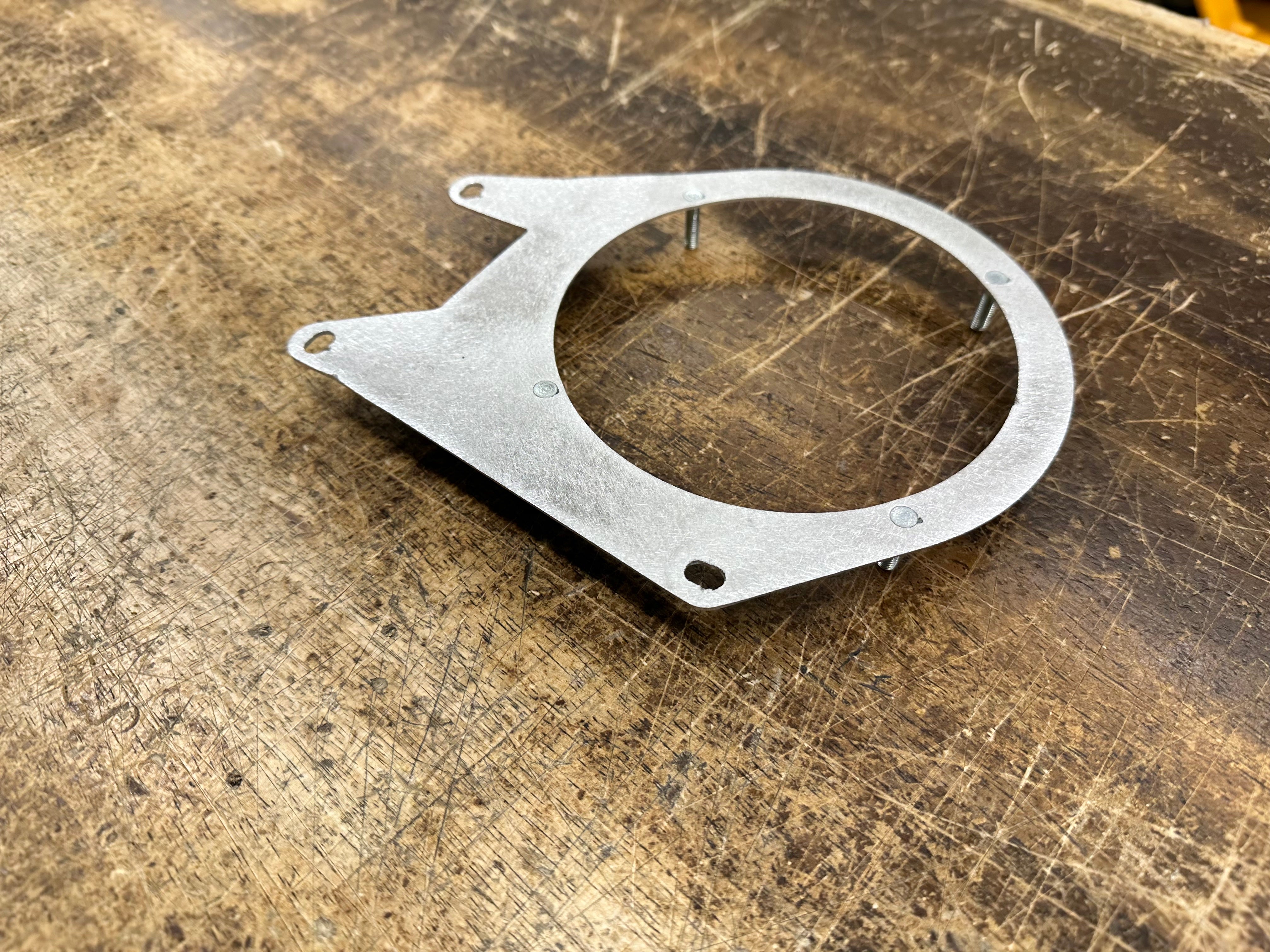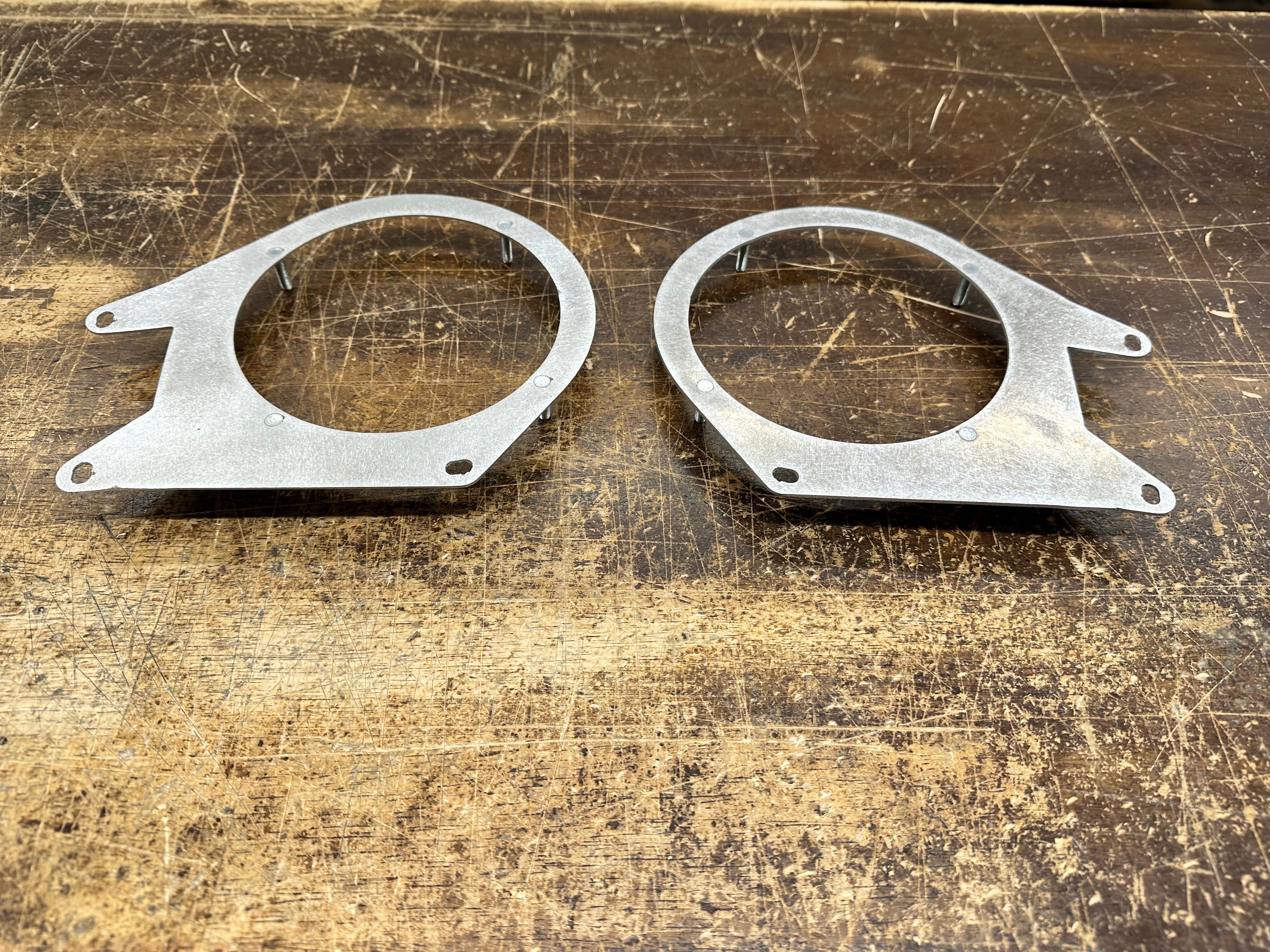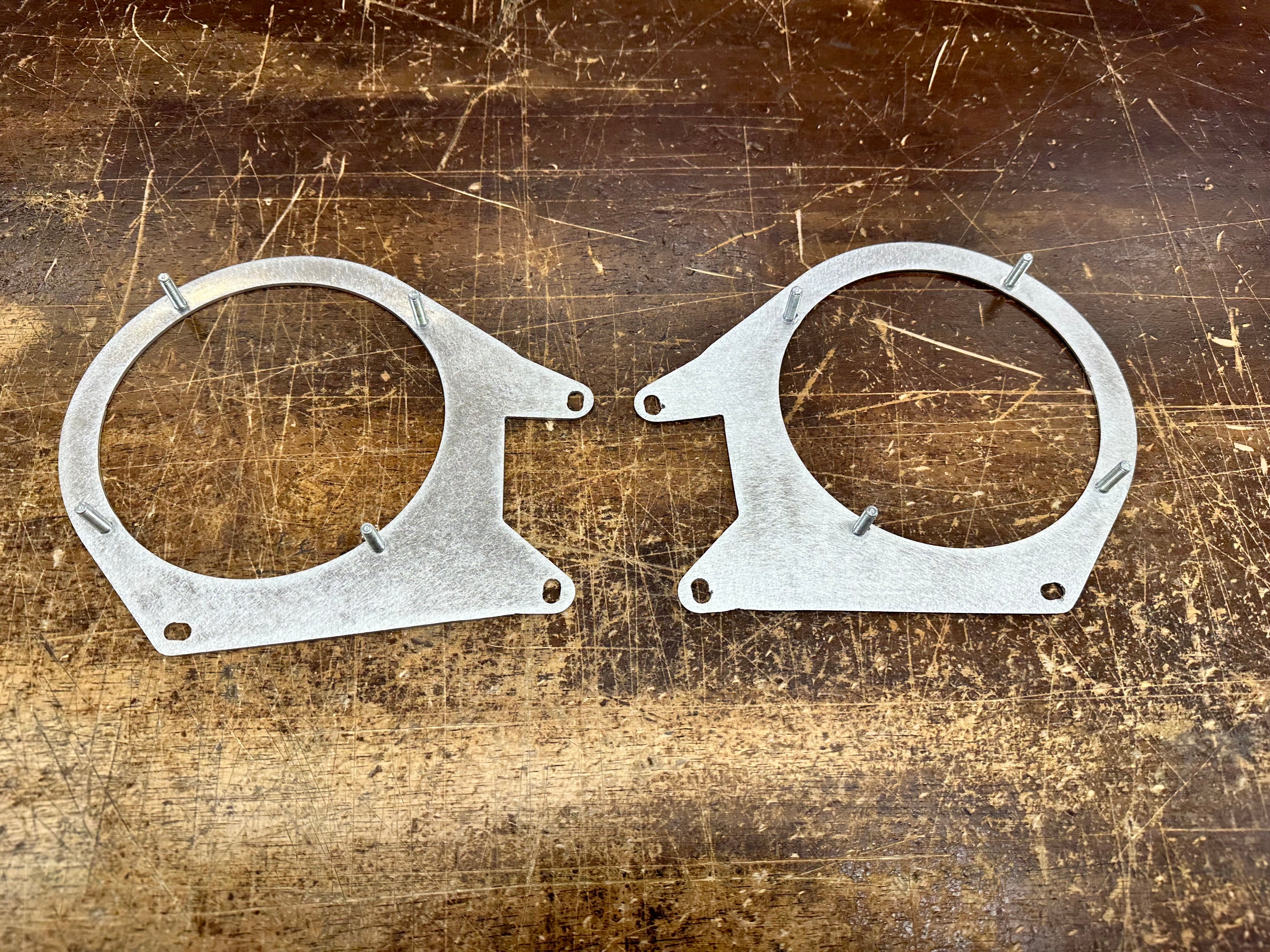 REAR SPEAKER BRACKETS 1970-76 | DATSUN S30
Designed to mimic the OEM speaker brackets that are sized for 5 1/4" speakers, Skillard's rear speaker brackets are CNC cut from lightweight aluminum and have flush mounted studs preinstalled.
Most Z's came with only one rear speaker, and customers have been asking us for a solution that retains the OEM look, fits behind the OEM plastic panels and enables them to run a speaker on both sides of the trunk area.
These requests have led us to offer options for a driver side, OR a passenger side, OR a pair of driver side and passenger side brackets.

M5 machine screws are included to mount the brackets, as well as the nuts to secure the speakers to the studs.
We have seen that it is common for previous owners to break off or drill out the OEM mounting nuts, so we are also including extra nuts in case you are missing the welded-in nuts that the brackets attach to.
Speakers are not included. Options shown assume a left-hand-drive vehicle.
As many of you know, adding sound mat to your vehicle goes along way to improving sound quality. Also adding sound mat to the speaker bracket (sound mat not included) prior to installation is recommended to improve sound quality.
NOTE: Compatible with 1970-76 two-seater models. Not compatible with 2+2. For 1977-78 models, the plastic in the 77-78 doesn't have small holes to allow for speaker sound to come out. They moved the speakers behind the dog legs in 1977.
*Many of our products are in-stock. However, because all of our products are custom fabricated, they may not be immediately available. Products that are not currently stocked may take 3-4 weeks from when your order is placed to when they're available for shipping. If you want to know the availability of this item, please email Sales@Skillard.com.
Thanks for visiting Skillard.com, home to custom Z car parts. Find what you need to build your vision!