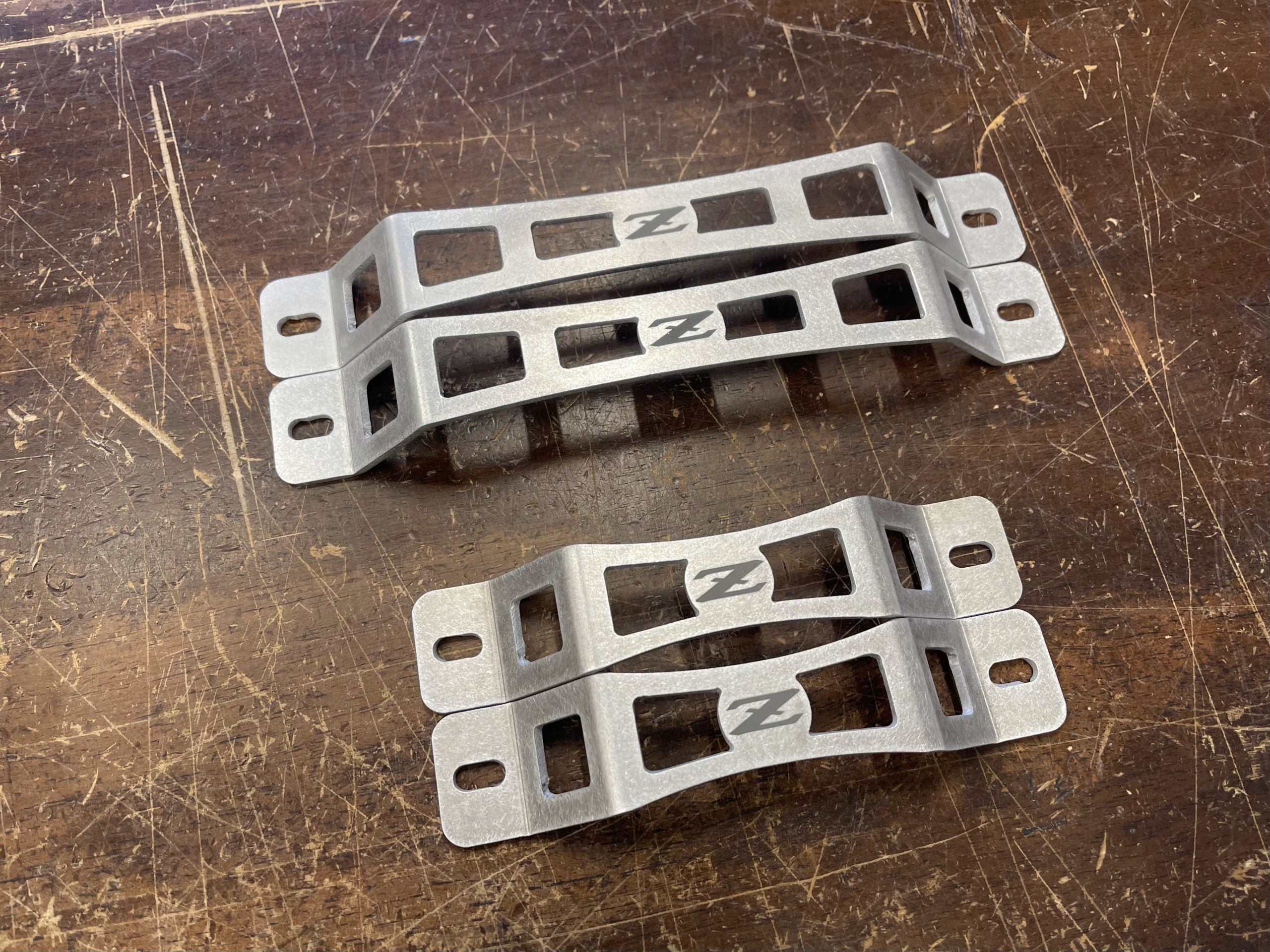 DOOR CARDS - S30 (2+2) | DATSUN | 260Z | 280Z
Skillard's custom aluminum door cards for the S30 2+2 replace the door panels on the 1974 260Z and 1975 through 1978 280Z 2+2 models.

These are for the S30 2+2. Due to the length of the 2+2 doors, you will be supplied steel rivnut hardware instead of the rubber well nuts shown in the video below.
These cards are made from .040" aluminum, and have an emboss to make it easier to open the handles. They are also formed to wrap over the top of the door and accept the included adhesive backed fuzzy trim that the glass contacts.
We recommend that you use a rivnut tool to install the rivet nuts. The rest of the installation hardware is also included, and the factory window crank and pull handle can be retained. The armrest can be installed or left off. These cards weigh in at 3-pounds each.
There is also the option to select a pair of our Aluminum "Z" Door Pull Handles in the drop down menus.
NOTE: provided rivnuts are size M5.
*Many of our products are in-stock. However, because all of our products are custom fabricated, they may not be immediately available. Products that are not currently stocked may take 3-4 weeks from when your order is placed to when they're available for shipping. If you want to know the availability of this item, please email Sales@Skillard.com.
Thanks for visiting Skillard.com, home to custom Z car parts. Find what you need to build your vision!