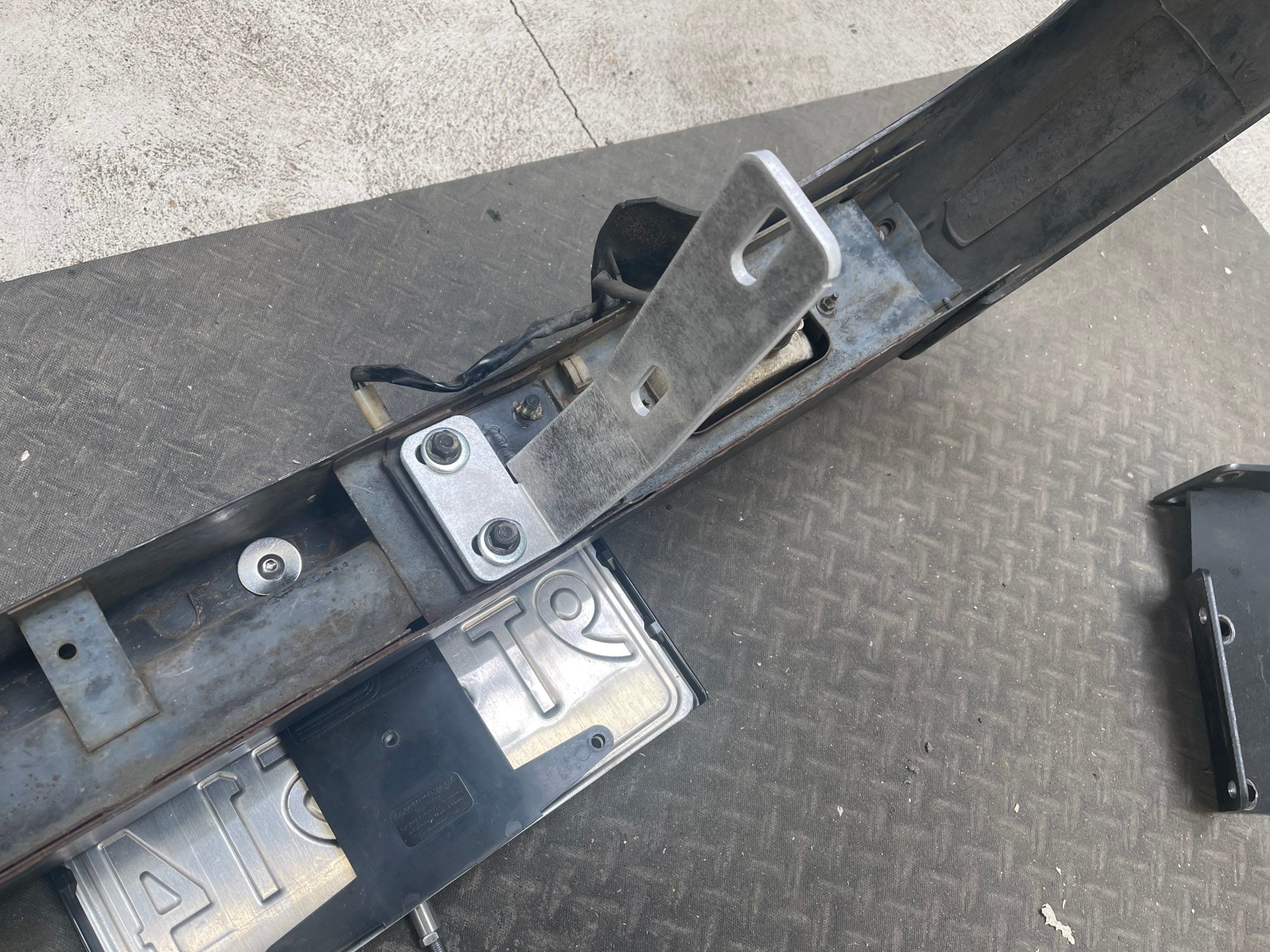 TUCKED FRONT BUMPER BRACKETS | DATSUN | 280ZX (S130)
Skillard's 280ZX Tucked Front Bumper Brackets are CNC cut from 3/16" aluminum.
They are formed to allow you to pull in, or "tuck," your OEM (factory) front bumper.
Available in raw aluminum and black powder coat. Sold as a pair.
280ZX owners are often looking to find ways to change the look of their protruding front bumper, especially on the earlier models. These brackets pull in the front bumper significantly and are slotted to allow for fine adjustment.
* You WILL need to trim/cut out the rubber just under the hood that sits on the top of the bumper to allow for the hood to open.
** Our 280ZX Tucked Front Bumper Brackets are designed for use with the factory bumpers on 1979-81 model years, or for 1982-83 owners who want to install and tuck a 1979-81 factory bumper.
*** These brackets are not D.O.T. approved and are not intended to provide any crash protection. They are intended only for cosmetic purposes.
**** Many of our products are in-stock. However, because all of our products are custom fabricated, they may not be immediately available. Products that are not currently stocked may take 3-4 weeks from when your order is placed to when they're available for shipping. If you want to know the availability of this item, please email Sales@Skillard.com.
Thanks for visiting Skillard.com, home to custom Z car parts. Find what you need to build your vision!