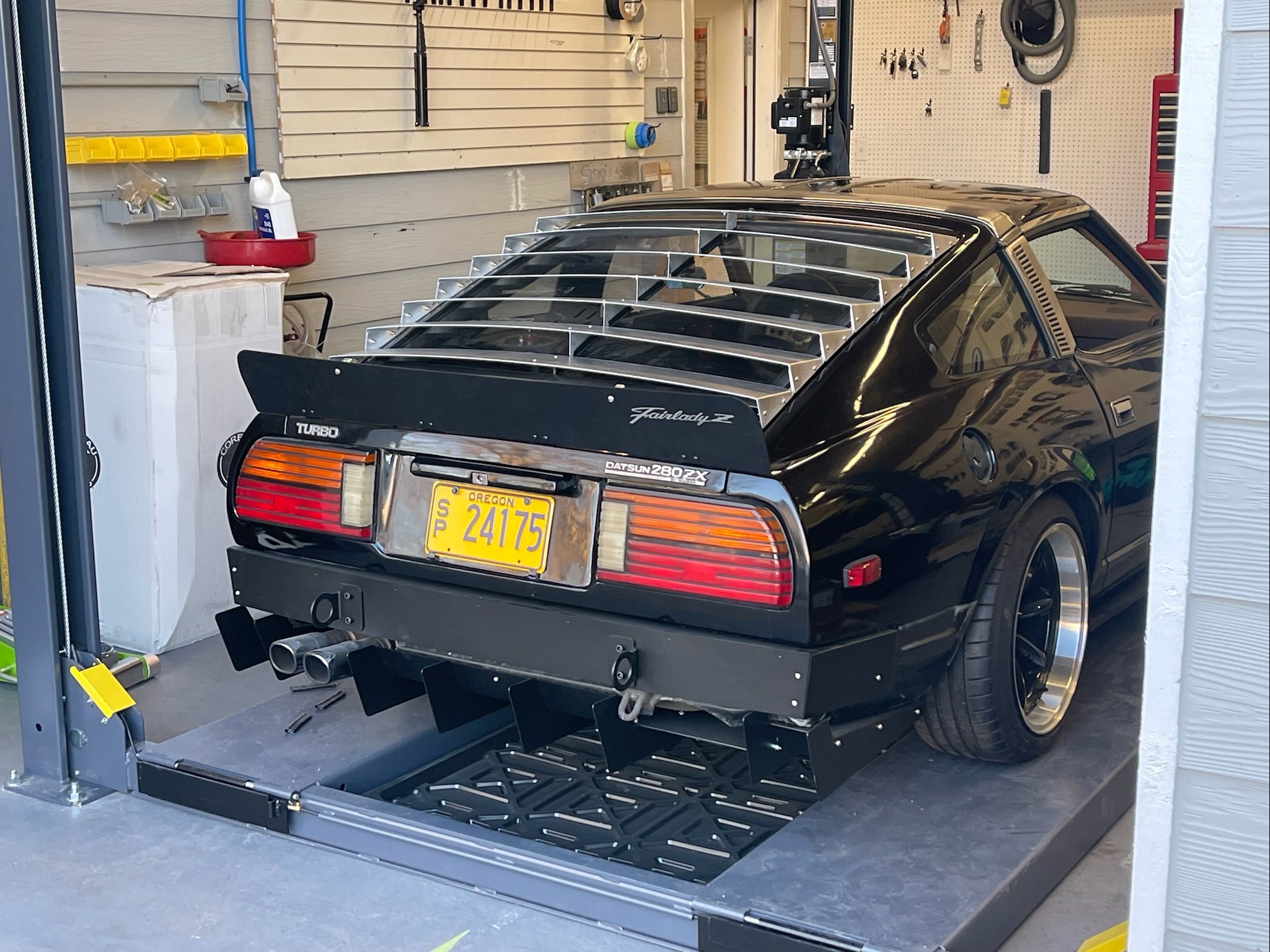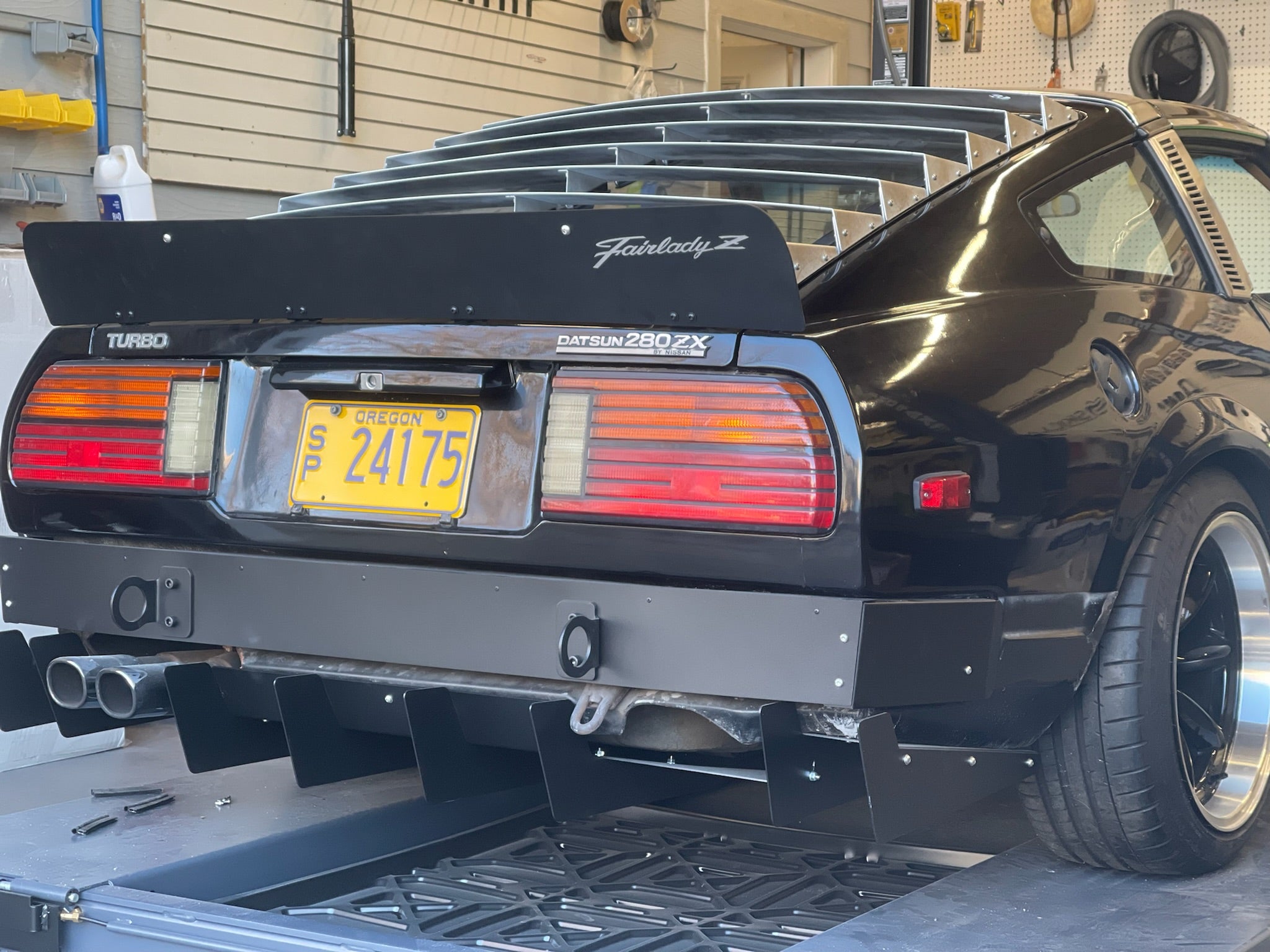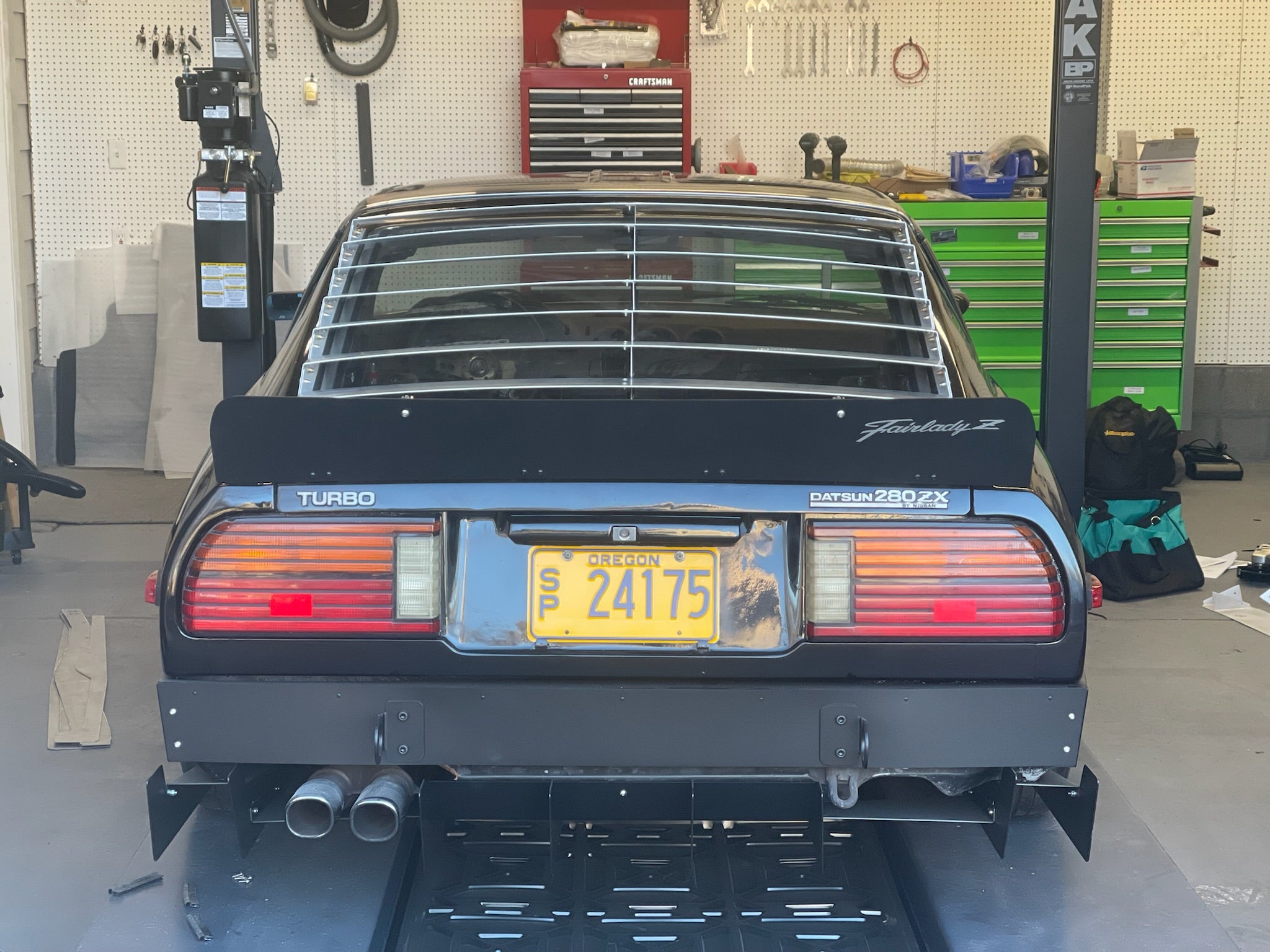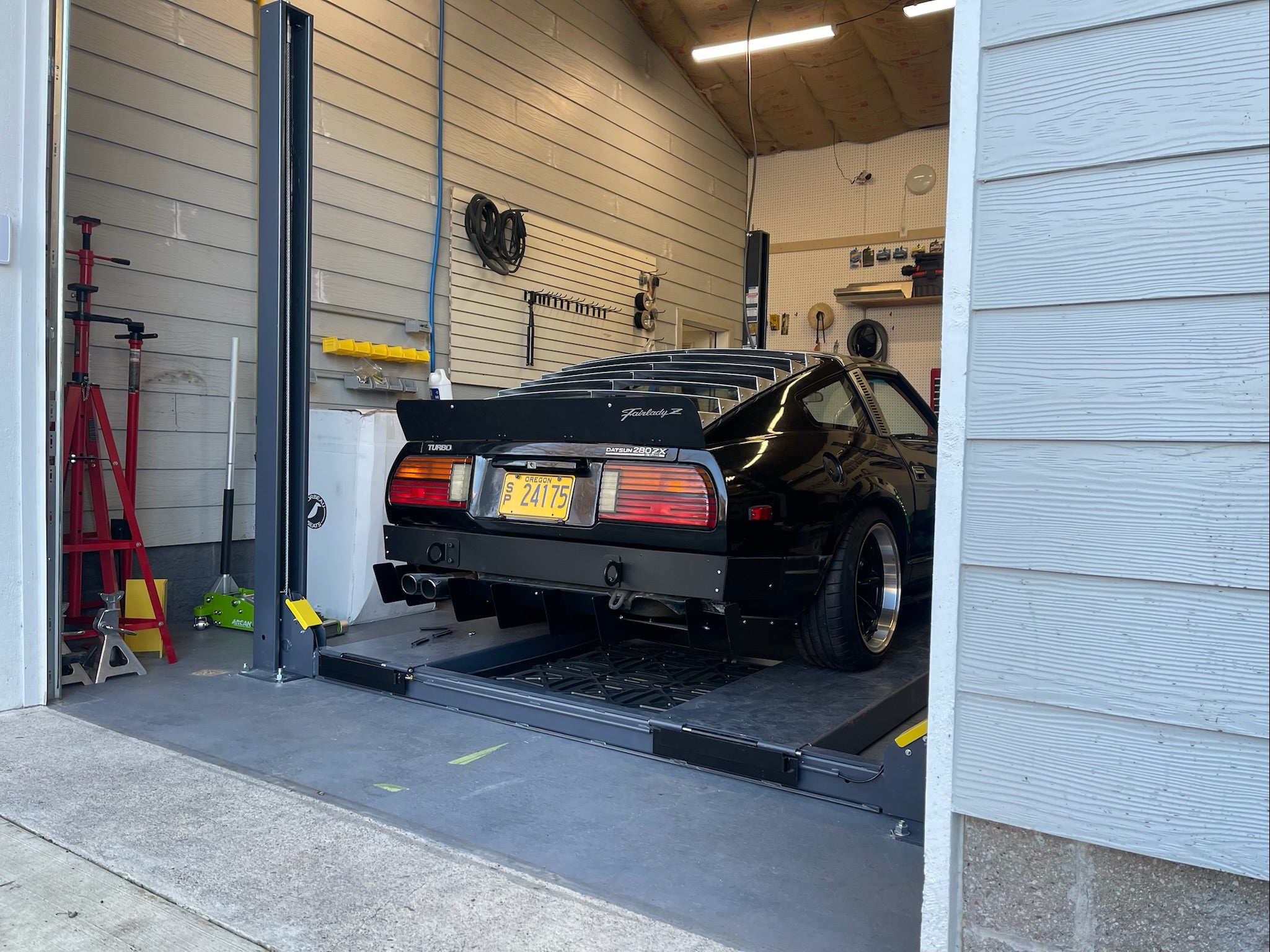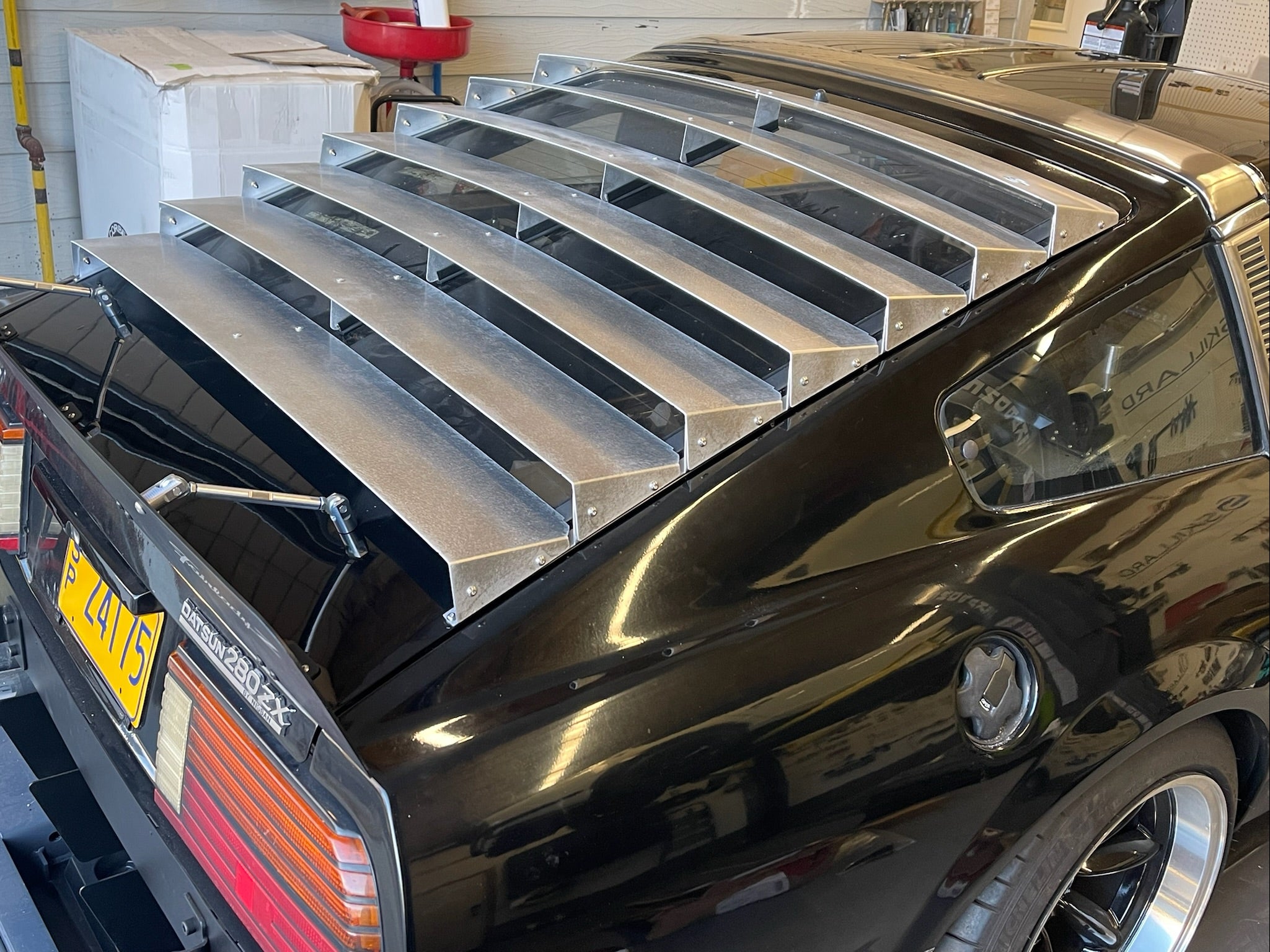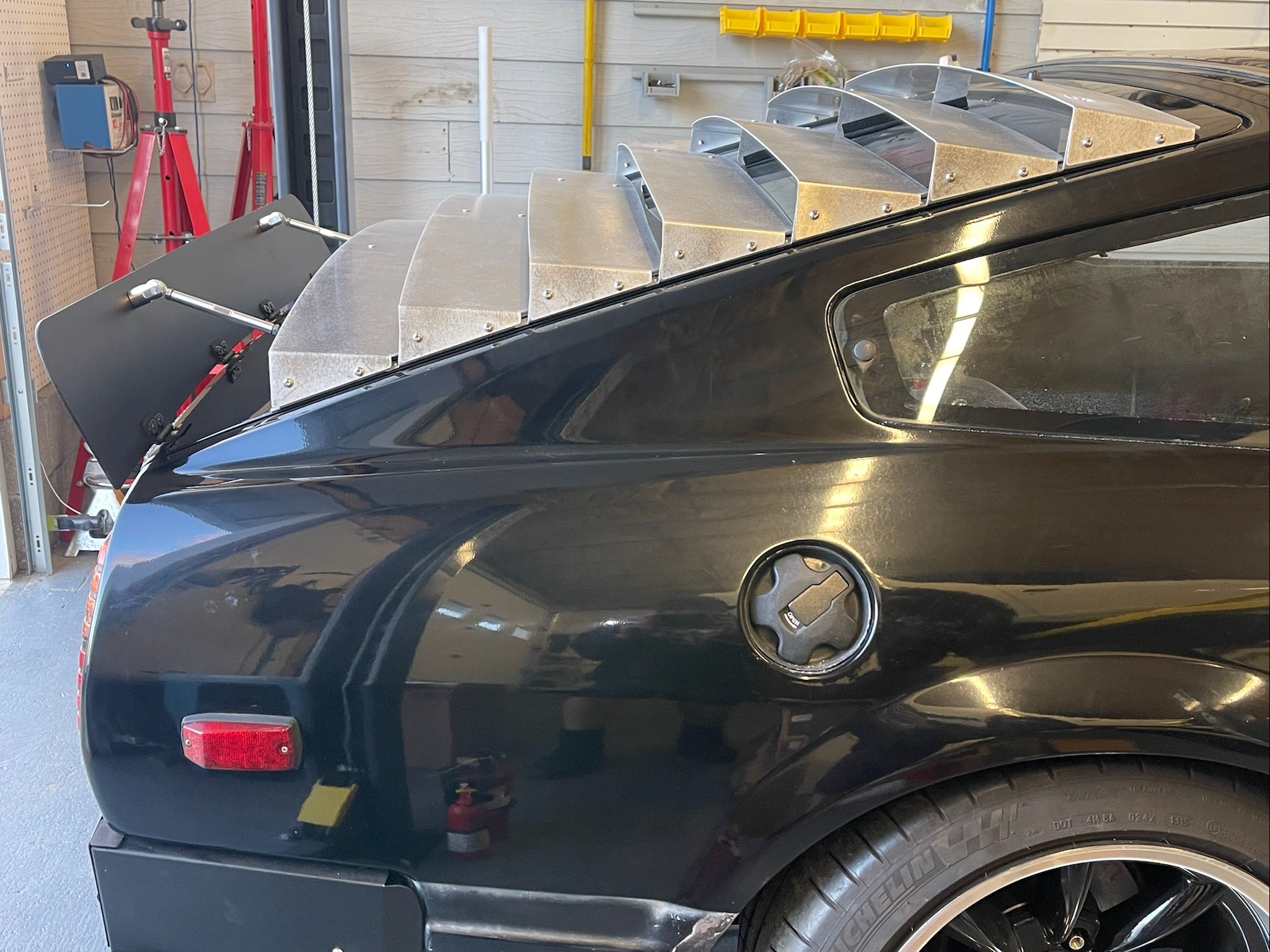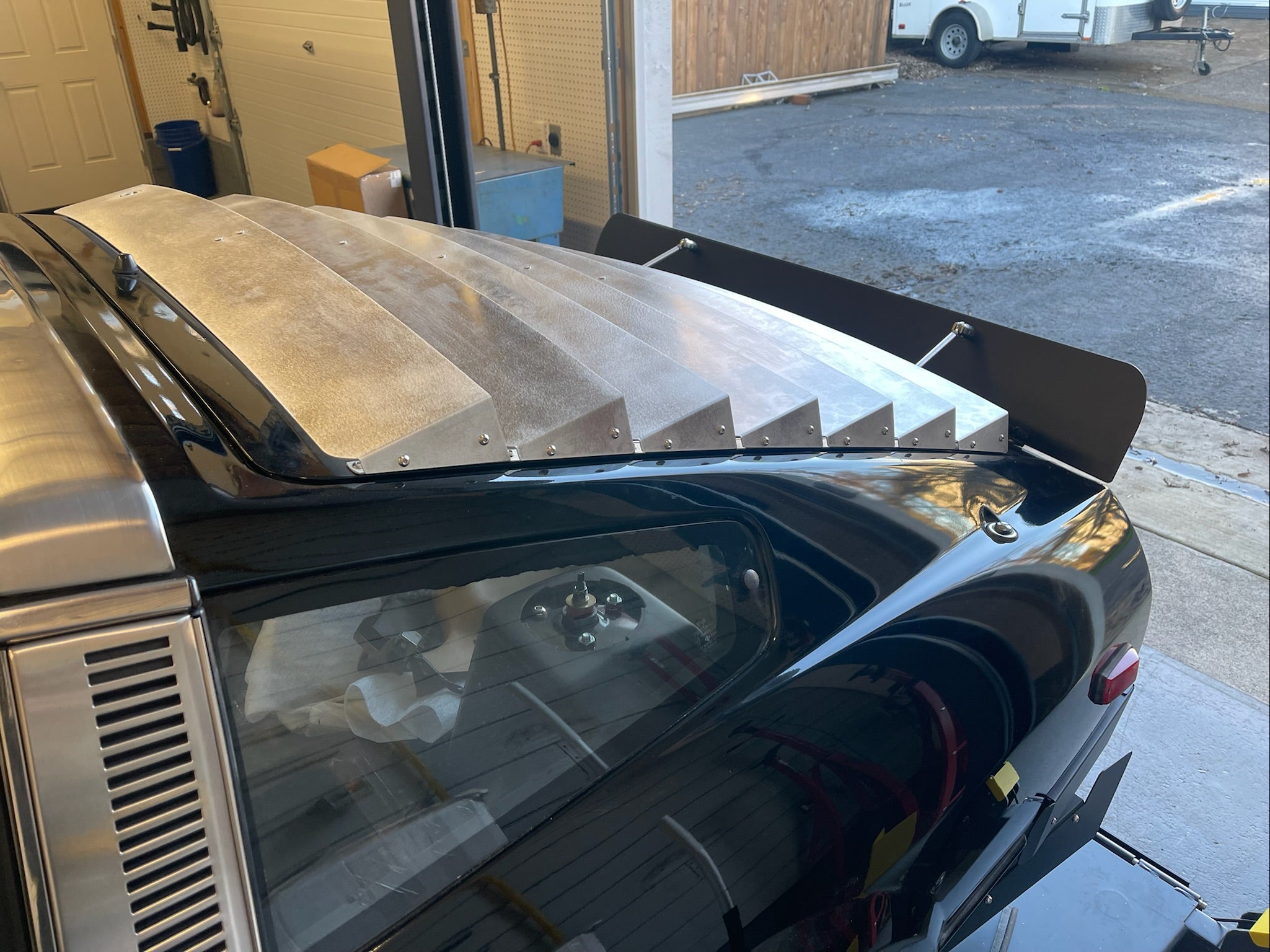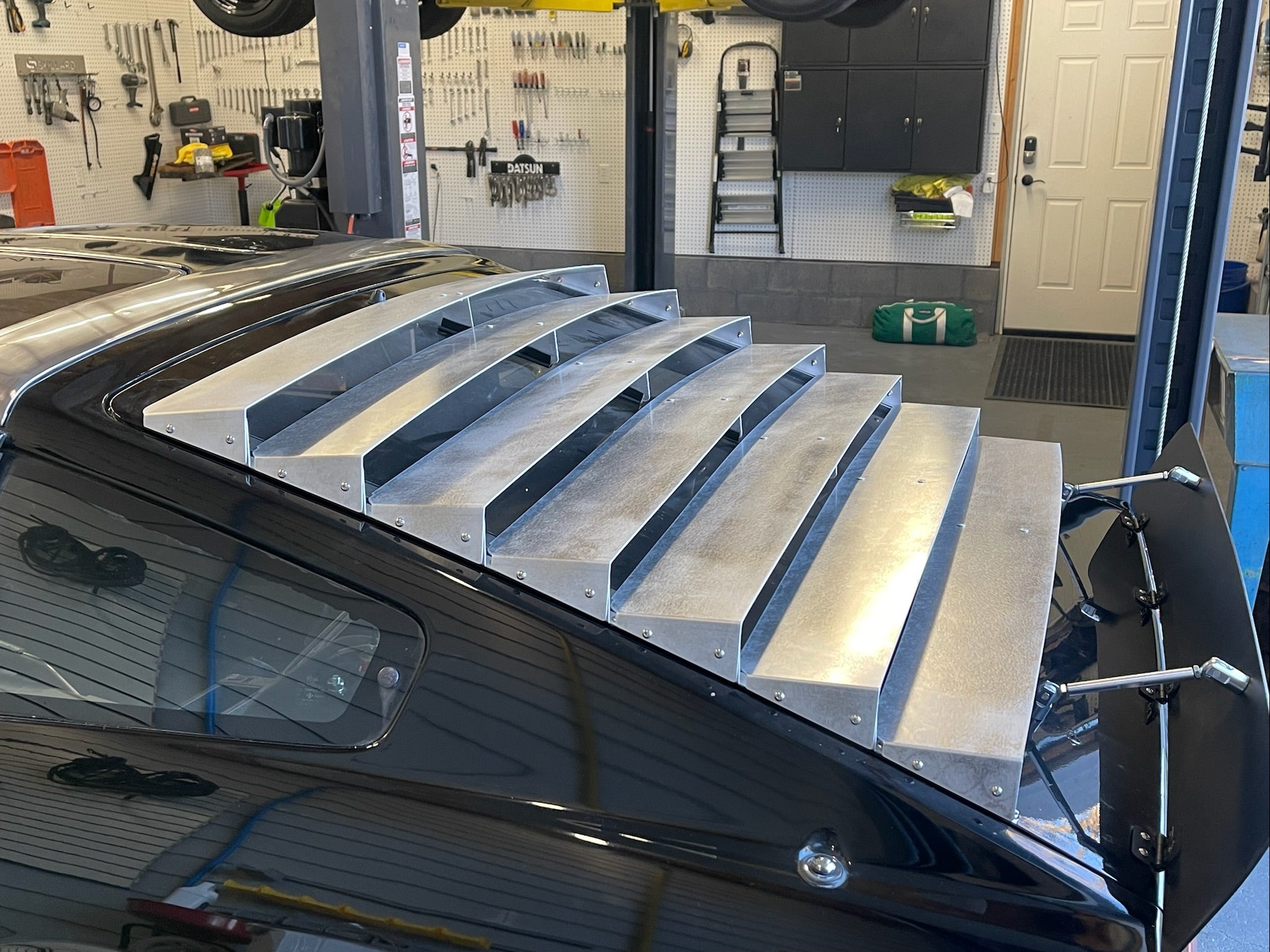 REAR WINDOW LOUVER | DATSUN | 280ZX (S130) 2-seater and 2+2
Skillard's 280ZX Rear Window Louvers are CNC cut from .063" aluminum.
The brackets will mount to the rear hatch with rivnuts (see our rivnut installation video, below) and then the louvers will bolt on with the provided stainless steel machine screws.
Available in raw aluminum or black powder coating.
280ZX 2+2 notes:
For the 2+2 rear window louvers, the mounting rail installation location is different than the 2-seater locations shown in the video. It is best to assemble the louver assembly prior to drilling, place the assembled louver kit on your hatch, position to desired location with help from a 2nd person, then mark the mounting rail locations before you drill any holes.
The individual louver widths are each different for the 280ZX 2+2. To address this and reduce confusion, we numbered the center support braces. The numbers are pre-cut into the support braces so that you know which order to put them in. (Number One goes at the top of your hatch).
NOTE: provided rivnuts are size M5.
*Many of our products are in-stock. However, because all of our products are custom fabricated, they may not be immediately available. Products that are not currently stocked may take 3-4 weeks from when your order is placed to when they're available for shipping. If you want to know the availability of this item, please email Sales@Skillard.com.
Thanks for visiting Skillard.com, home to custom Z car parts. Find what you need to build your vision!