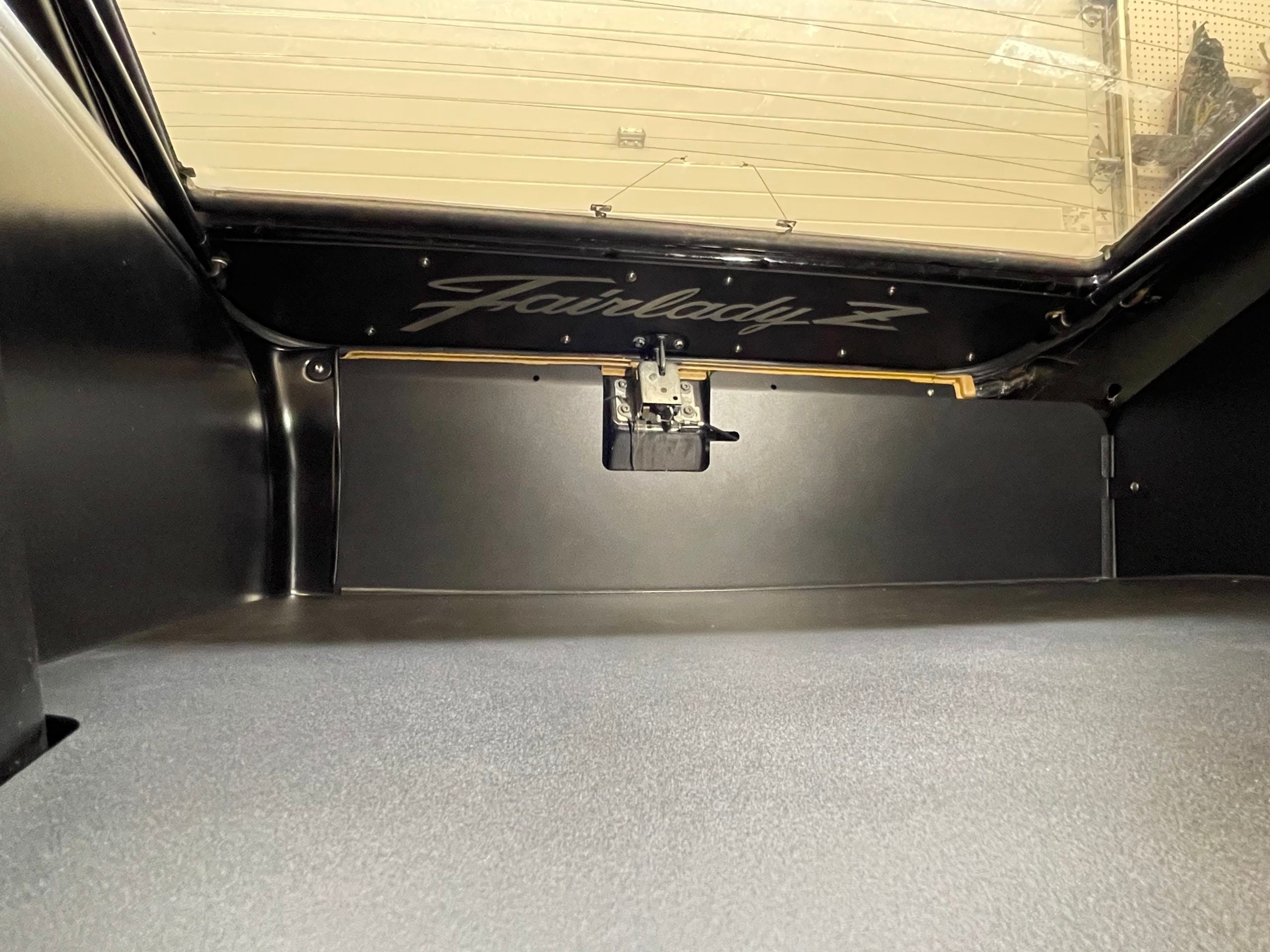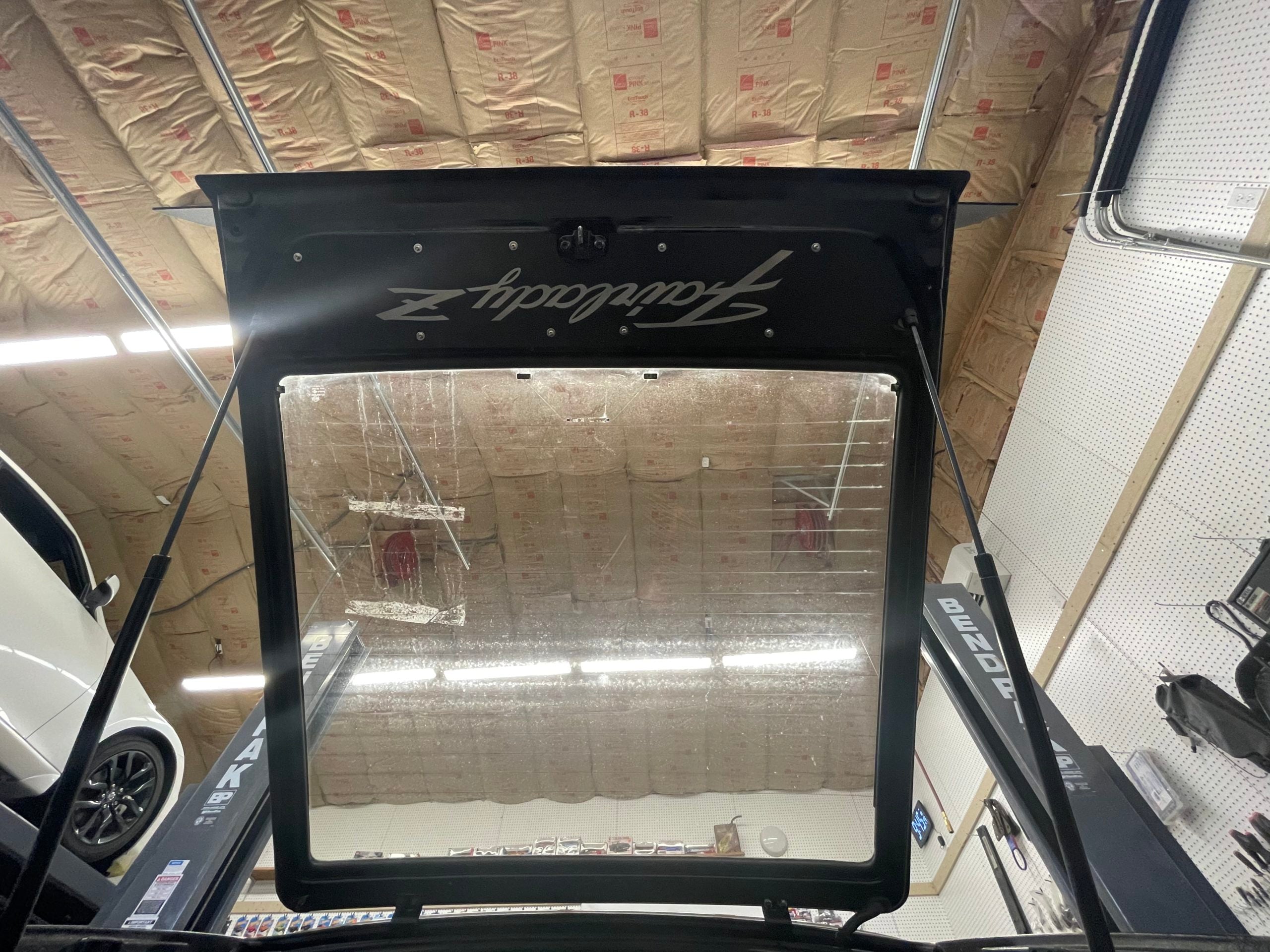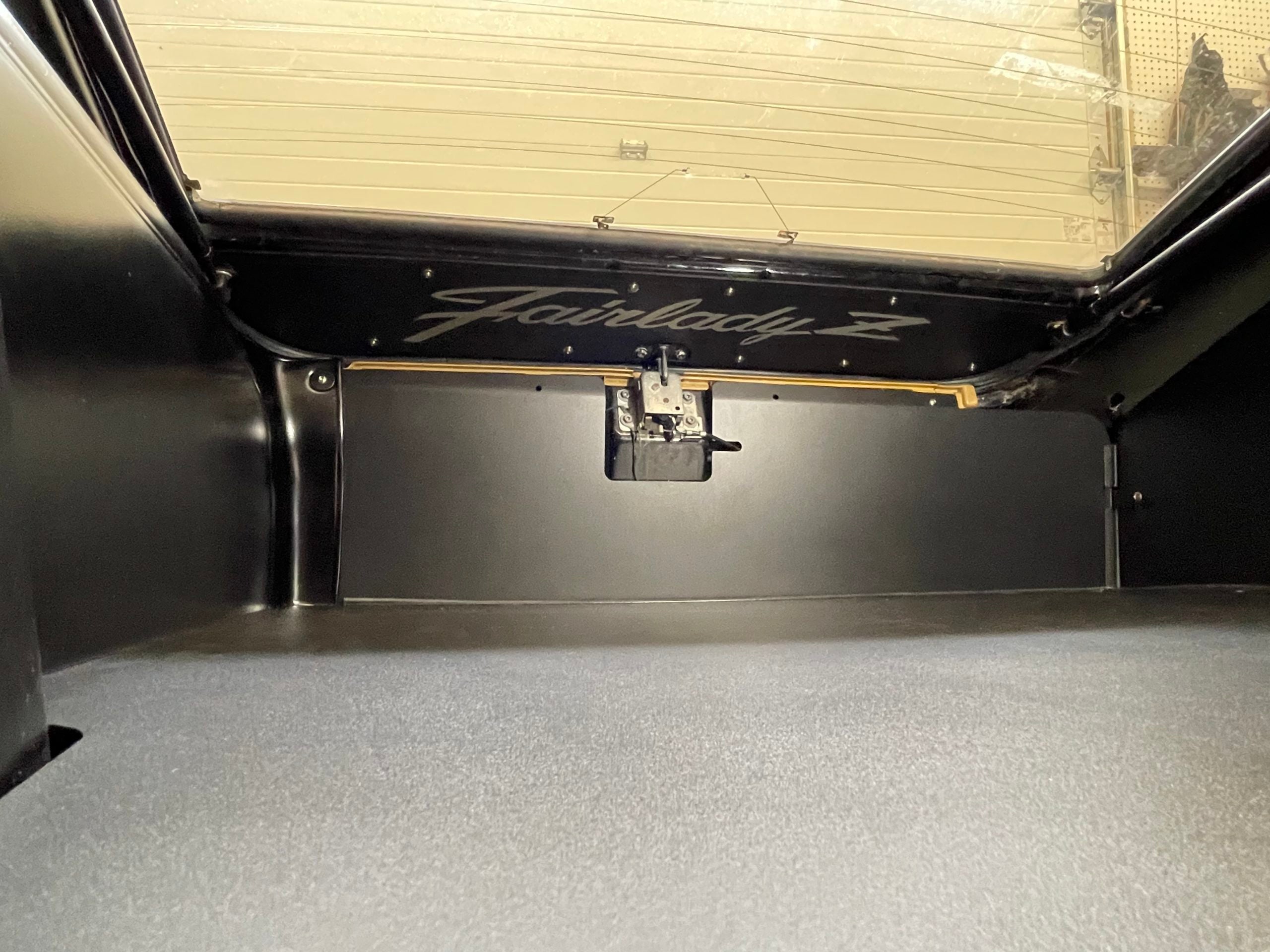 DECK LID PLATE (2-SEATER & 2+2) | DATSUN | 280ZX
ALSO AVAILABLE FOR THE 280ZX 2+2!!

This is Skillard's lightweight aluminum CNC-cut replacement panel for the inside of the 280ZX hatch.
It replaces the vinyl-wrapped cardboard piece that, in most of our ZX's, has seen better days. Our design lines up with the OEM factory holes, so there's no need to drill into your hatch door.
Please note that this does NOT have the wiper motor pocket. So if your 280ZX didn't come with the rear wiper option, or you have deleted it, then this cover is a great option.
The 280ZX Deck Lid Plate is available in a durable black powder coat finish. Optional engraving option is "FairladyZ" script. You can also select solid black (no engraving).
The necessary installation hardware is included.
(Also pictured are the Skillard 280ZX Hatch Interior Panels.)
*Many of our products are in-stock. However, because all of our products are custom fabricated, they may not be immediately available. Products that are not currently stocked may take 3-4 weeks from when your order is placed to when they're available for shipping. If you want to know the availability of this item, please email Sales@Skillard.com.
Thanks for visiting Skillard.com, home to custom Z car parts. Find what you need to build your vision!