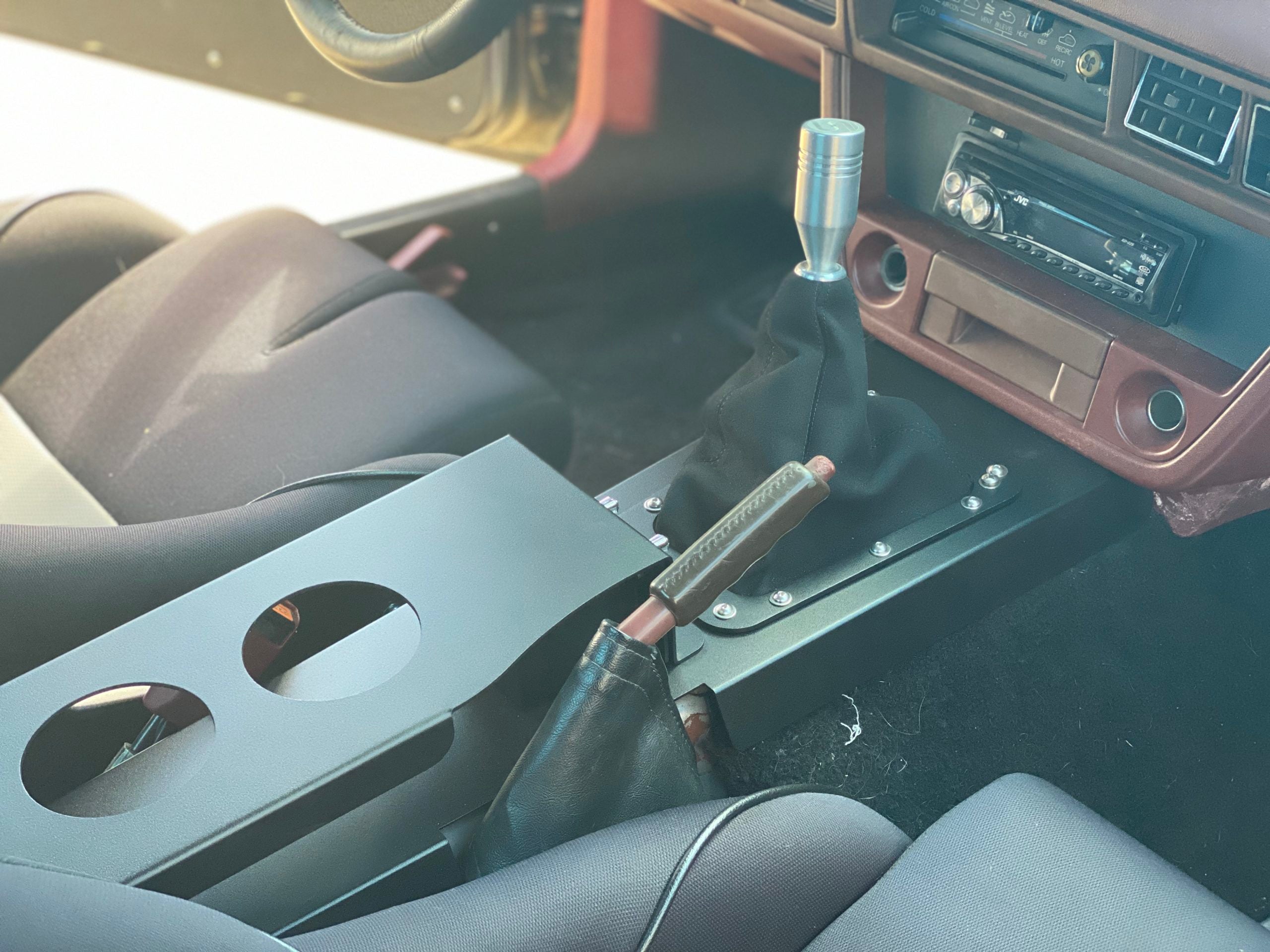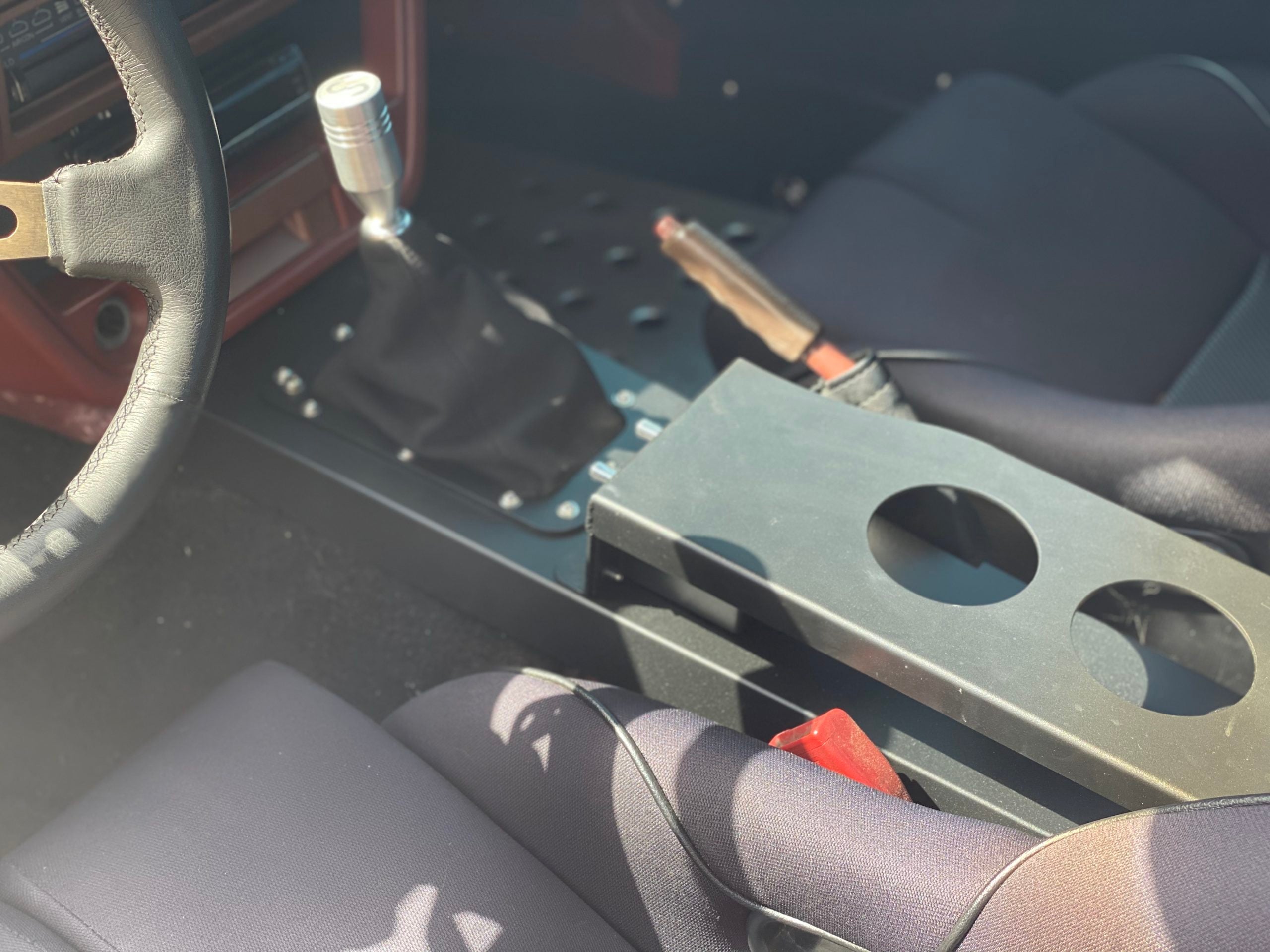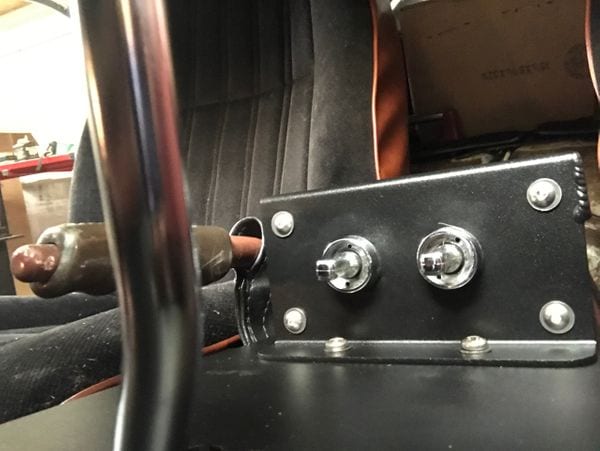 CENTER CONSOLE S130 (2-SEATER AND 2+2) | DATSUN | 280ZX
Skillard's center console for the 280ZX is made from CNC cut aluminum. It is a 3-piece unit (main piece, cup holder, and mirror harness cover).

This is for the manual transmission, 2-seater coupe. (Now also available for the 280ZX 2+2! See below for details.)

It has the cutouts to mount the power mirror switches and a cover to hide the wiring.

The wiring cover is made large enough so that extra wires can be run for those who want to mount switches in front of the cup holder cutouts. The lower part of the shifter boot will need to be trimmed and adapted to seal the transmission tunnel under the new center console. It is available in raw aluminum or black powder coat, installation hardware is included.

Included spacers go under the center console to space it off the transmission tunnel 1/2-inch.

*****

NOW OFFERED FOR THE 280ZX 2+2!!
Please note: in the 1979-1983 coupe (2-seater), the OEM center console extends back to the luggage riser, so that it is even with the back of the front seats. The 280ZX 2+2 OEM center console, for the 1979-81 model years, is the same size as the 2-seater version, ending even with the back side of the front seats. For 1982-83 280ZX 2+2 owners, our center console is compatible with your car's mounting locations,* but it will not extend past the front seats.
*Please contact us with any fitment questions!




*Many of our products are in-stock. However, because all of our products are custom fabricated, they may not be immediately available. Products that are not currently stocked may take 3-4 weeks from when your order is placed to when they're available for shipping. If you want to know the availability of this item, please email Sales@Skillard.com.

Thanks for visiting Skillard.com, home to custom Z car parts. Find what you need to build your vision!