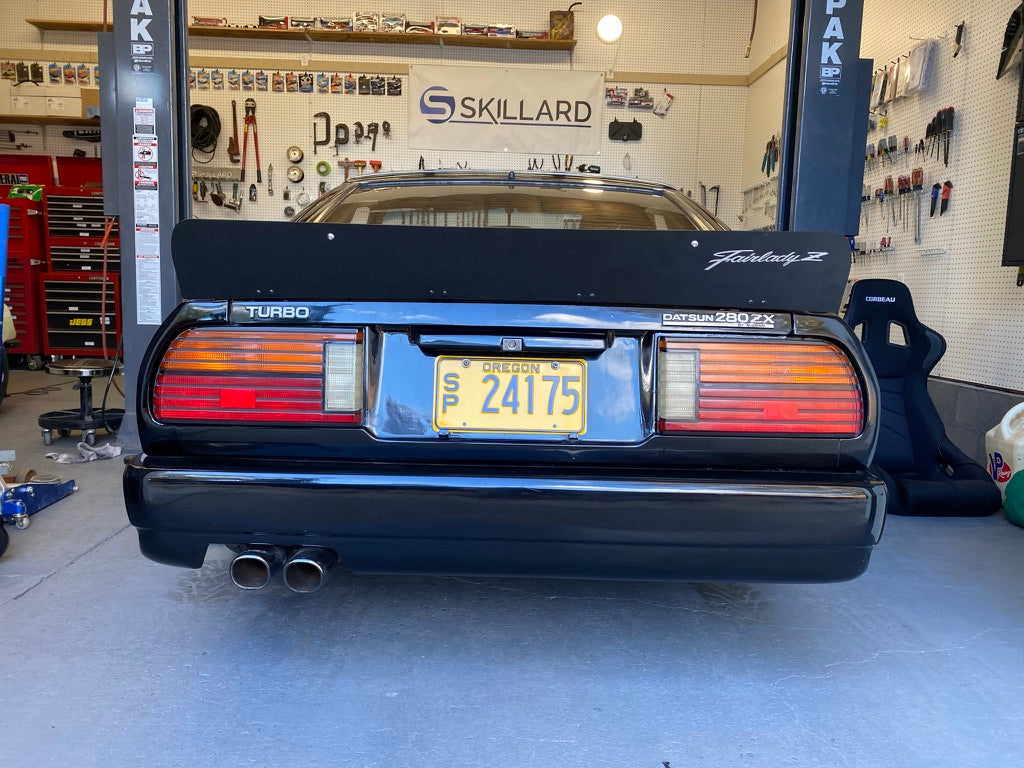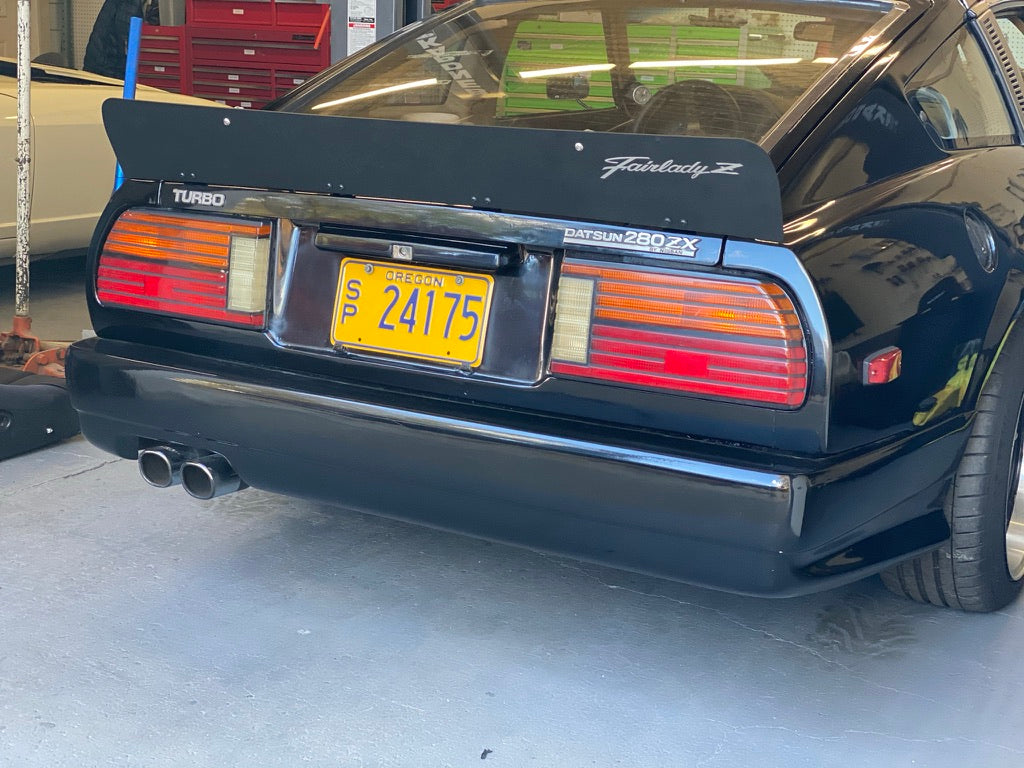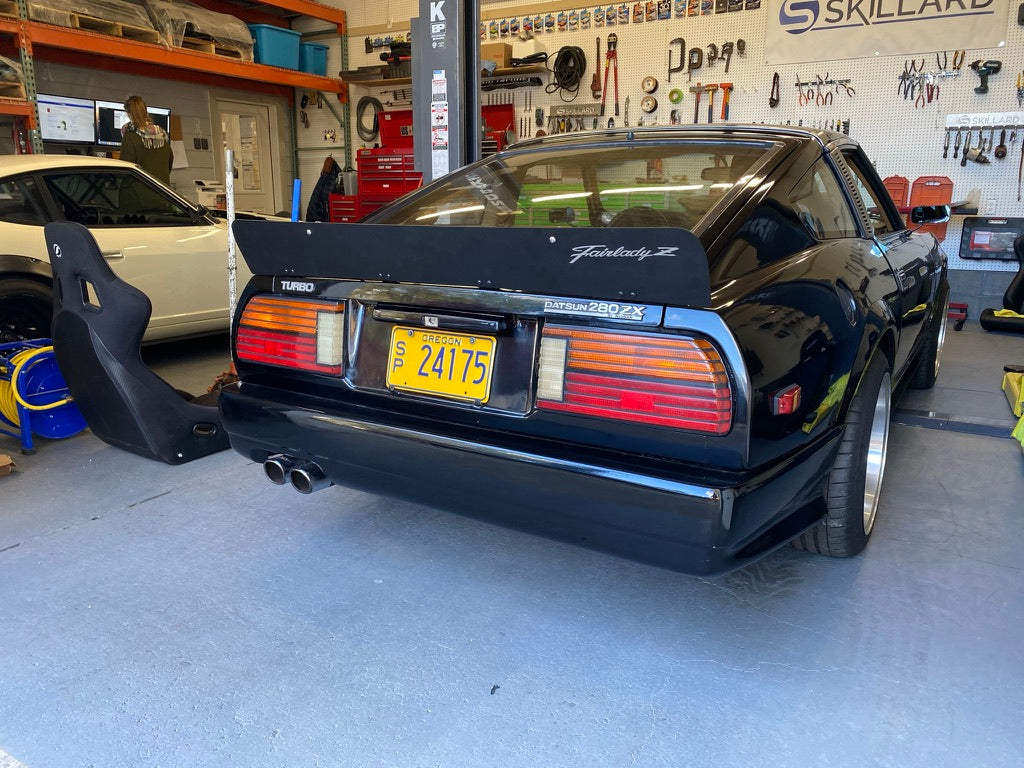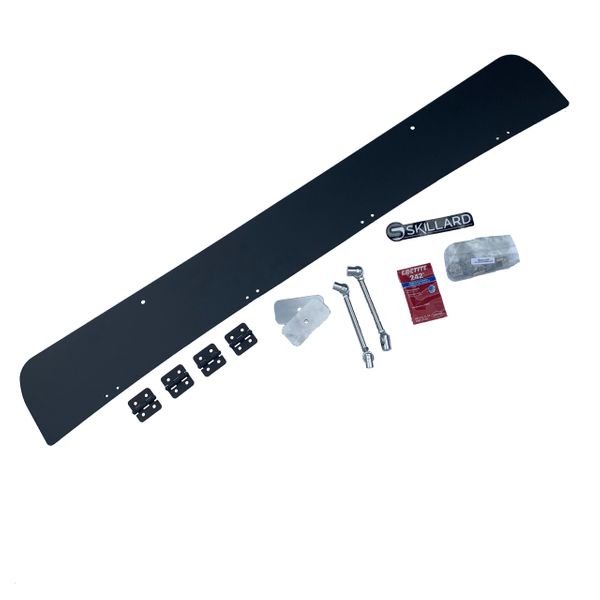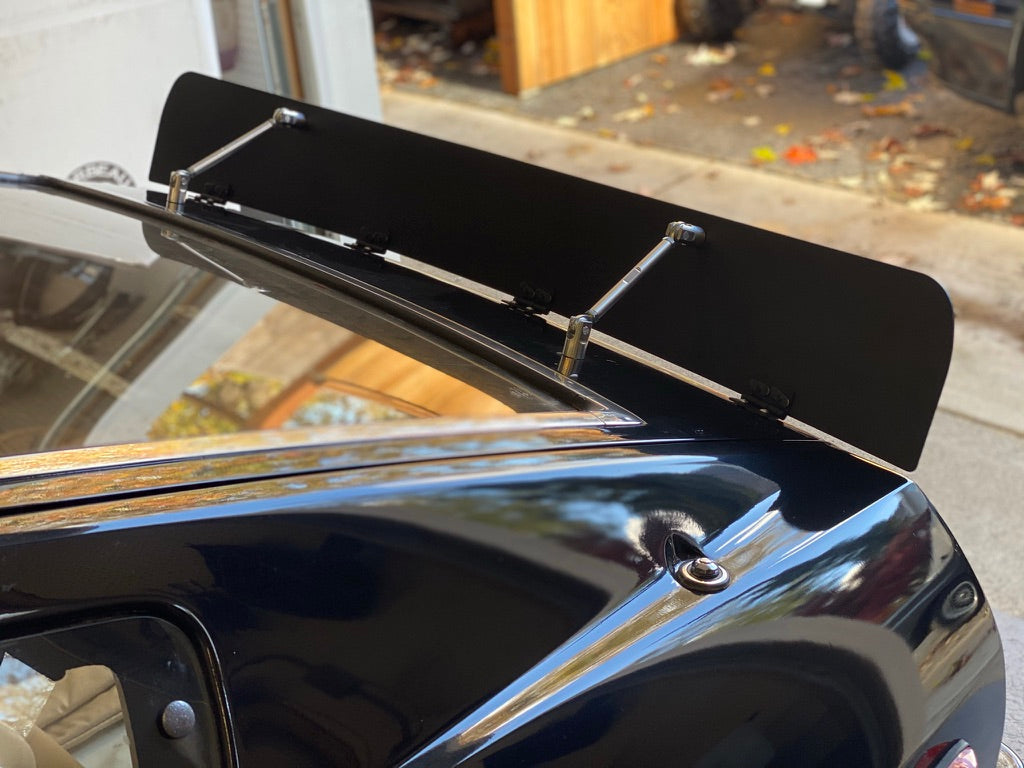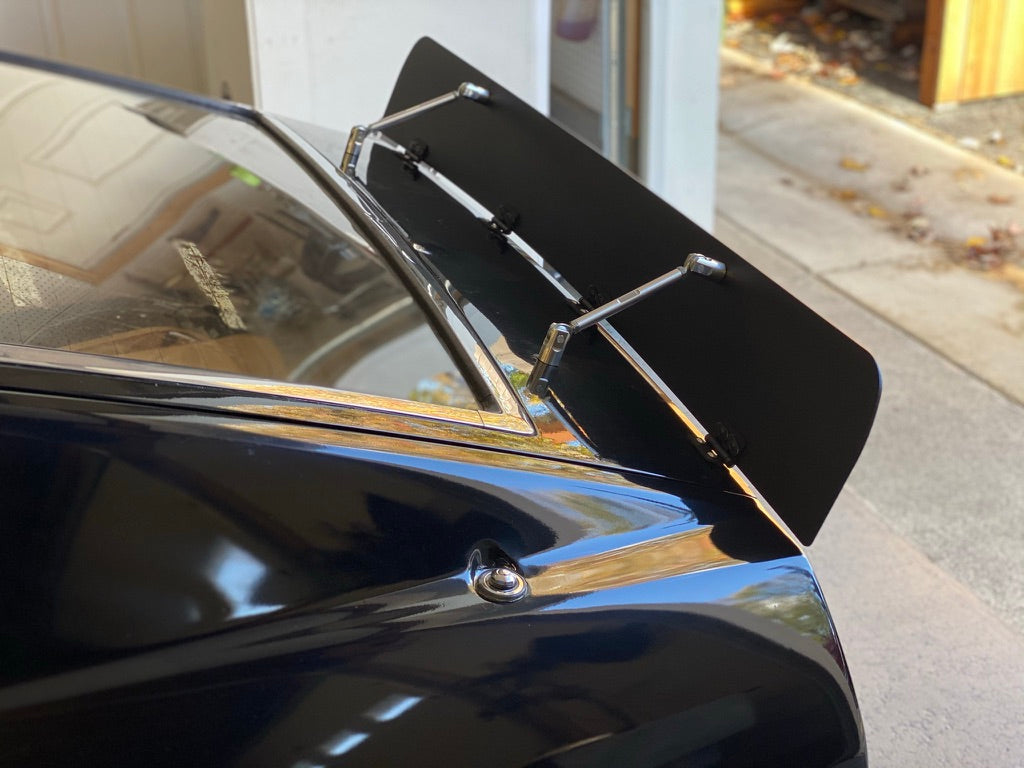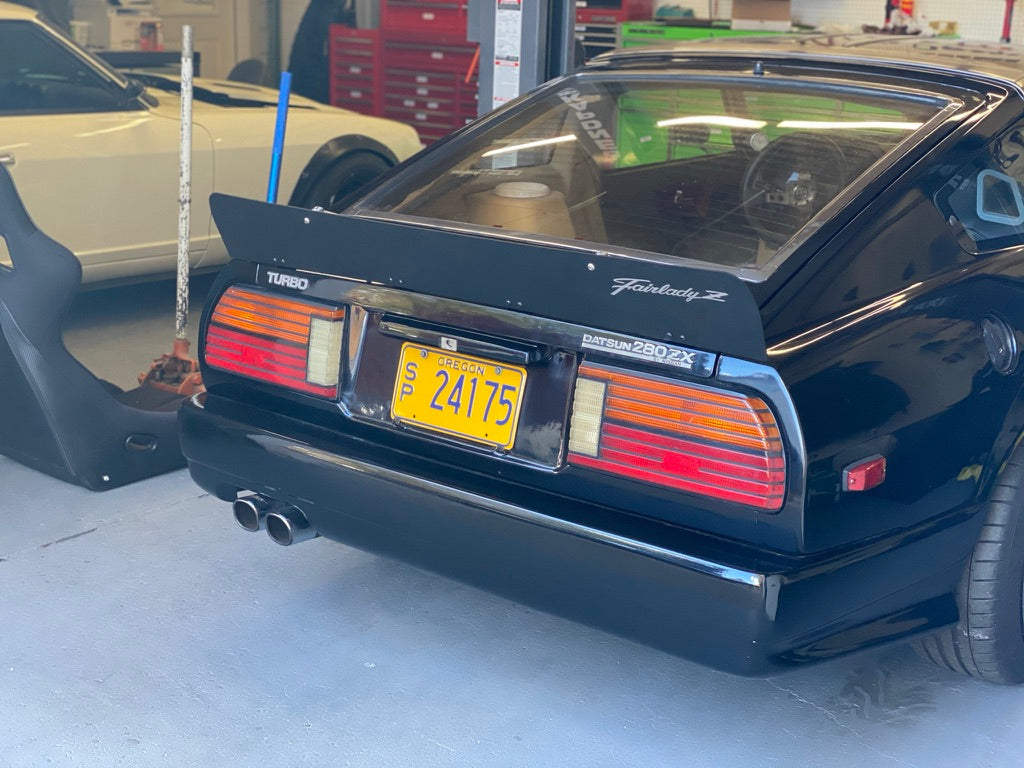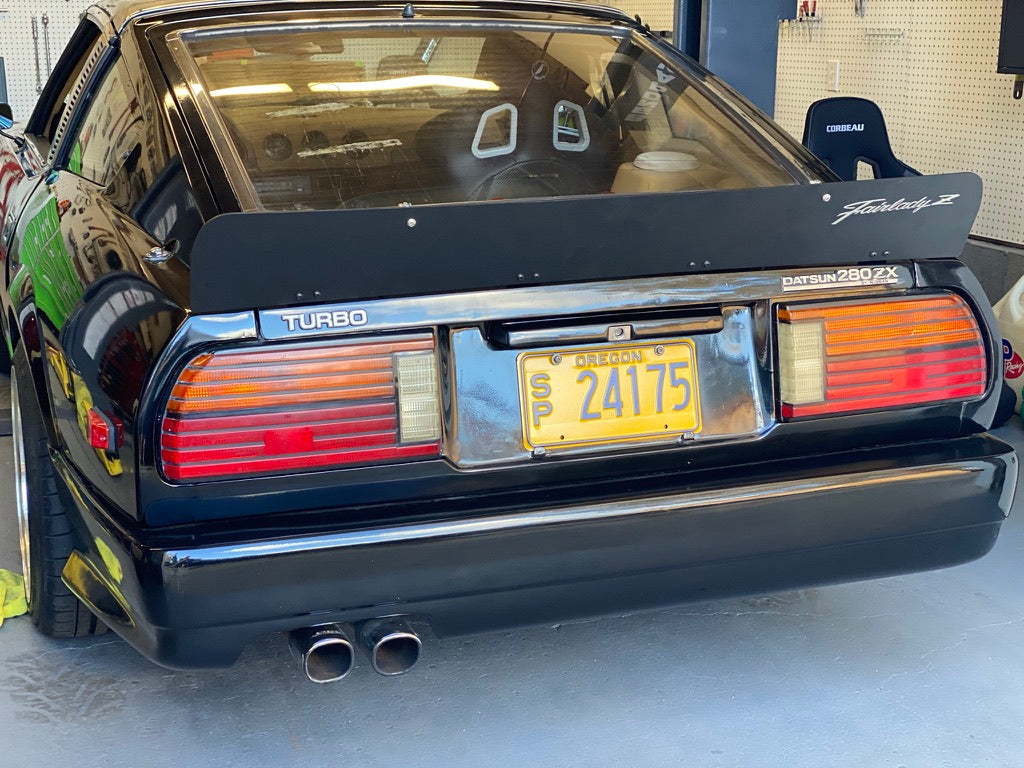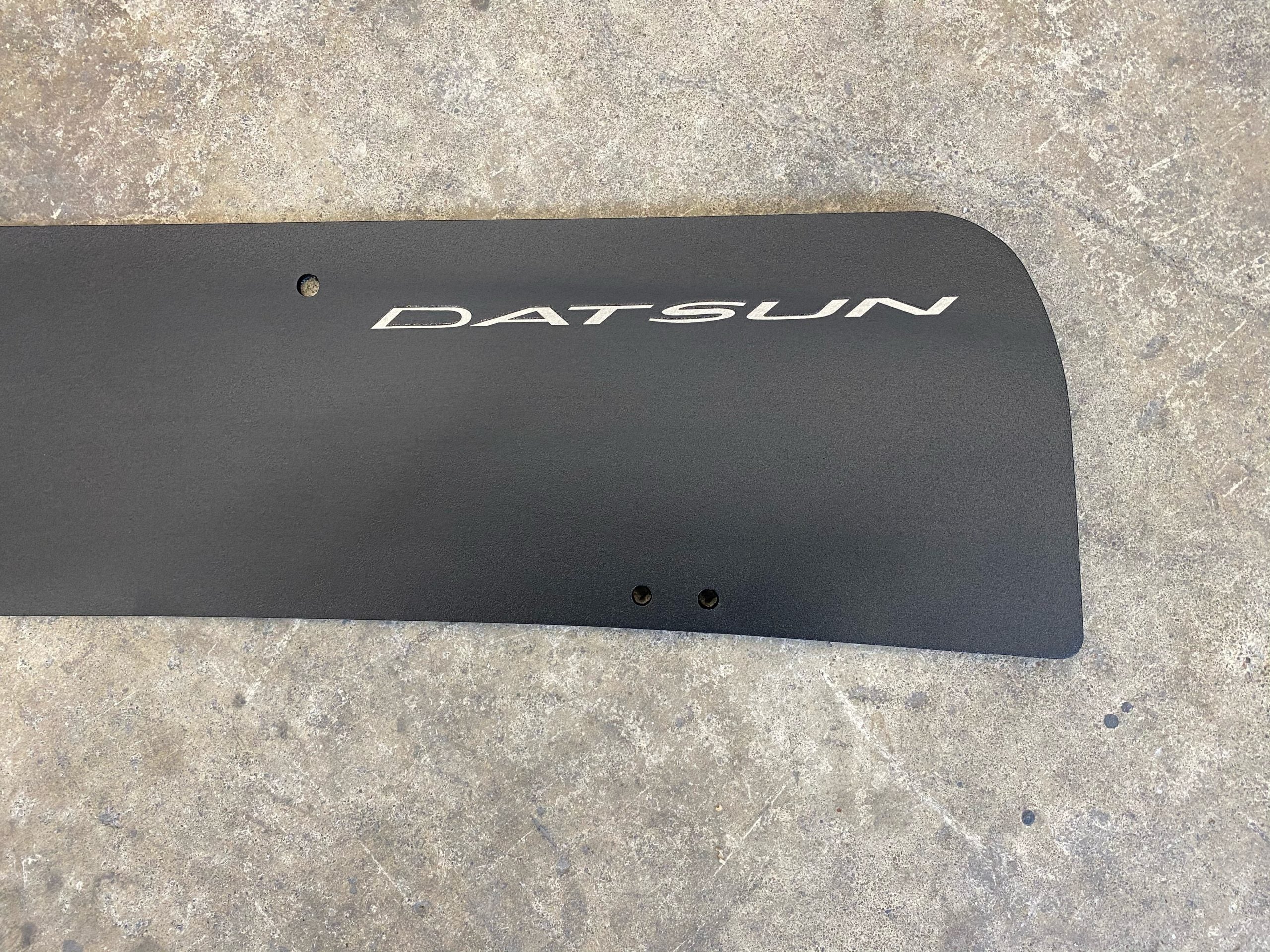 REAR SPOILER, ADJUSTABLE | DATSUN | 280ZX (S130)
CNC cut aluminum NASCAR style rear spoiler for your 280ZX. 

Skillard's 280ZX Rear Spoiler is CNC cut from 1/8" aluminum and available in raw aluminum or powder-coated black finish.
Mounting hardware is included along with four (4) aluminum hinges and a pair of beautifully crafted FSPE Aluminum Support Rods. Using the hinges and support rods, you are able to adjust the spoiler angle to find the best setup for your needs.
Also included are backing plates that locate inside the hatch where the support rods are mounted. These may not be needed due to the interior hatch structure on the 280ZX, but are still included as an added option. This will help spread out the force that is applied from driving at speed and greatly reduce the risk of the hatch sheetmetal distorting.
Installation video is in a 280Z so there will be some minor differences but the installation process remains the same. Please note: the interior structure of the hatch is different than the S30, so rivnut installation WILL BE REQUIRED in order to attach the hinges (it's referenced as an optional step for the S30).
NEW! We now offer engraving on our rear spoiler.
Two engraving options for the black powder coated version only: "FairladyZ" in stylized script or "DATSUN" in block lettering.
Engraving is located in the upper right-hand, or passenger-side, corner. Also available black, with no engraving.
NOTE: provided rivnuts are size M5.
*Many of our products are in-stock. However, because all of our products are custom-fabricated, they may not be immediately available. Products that are not currently stocked may take 3-4 weeks from when your order is placed to when they're available for shipping. If you want to know the availability of this item, please email Sales@skillard.com
Thanks for visiting Skillard.com, home to custom Z car parts. Find what you need to build your vision!