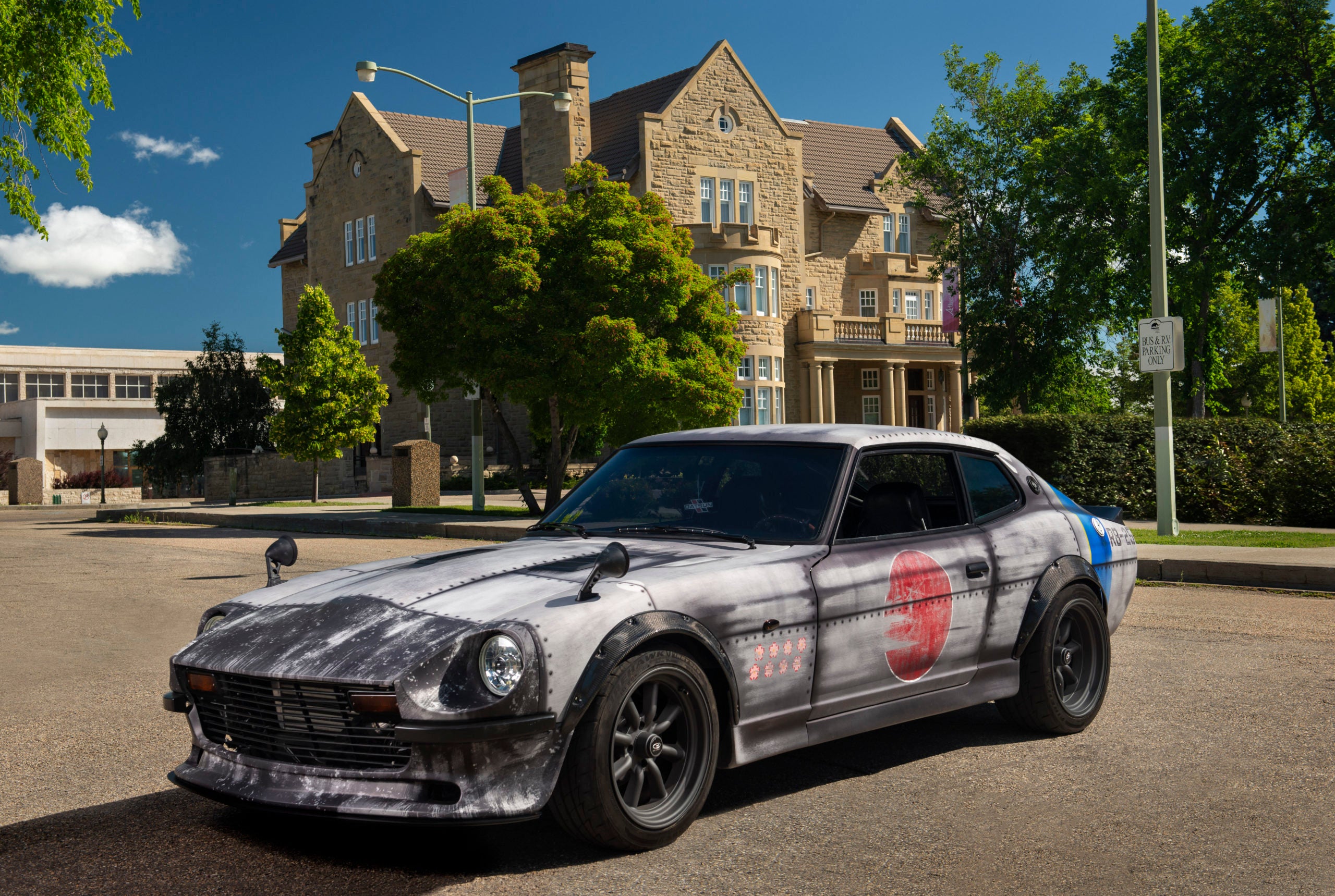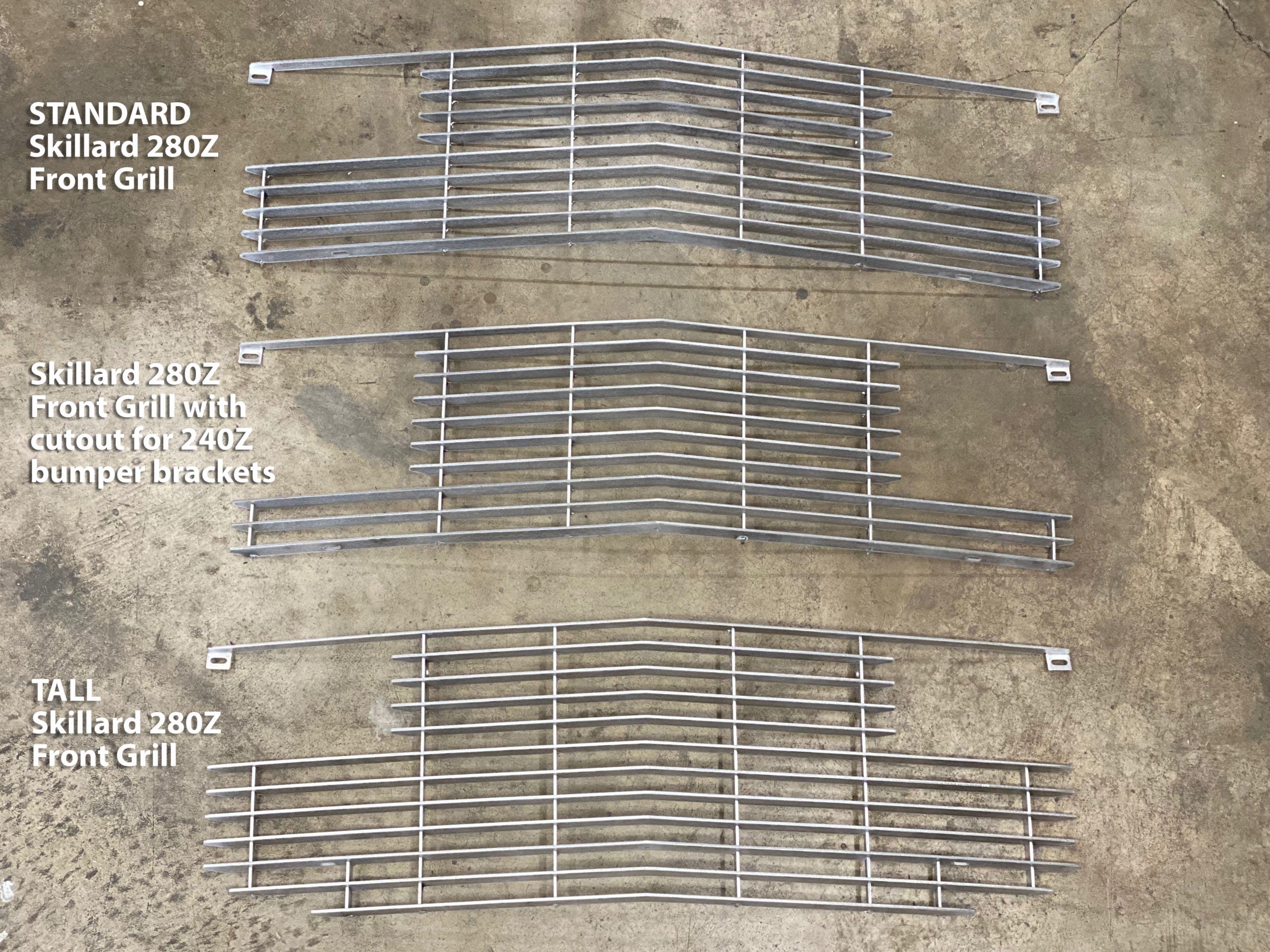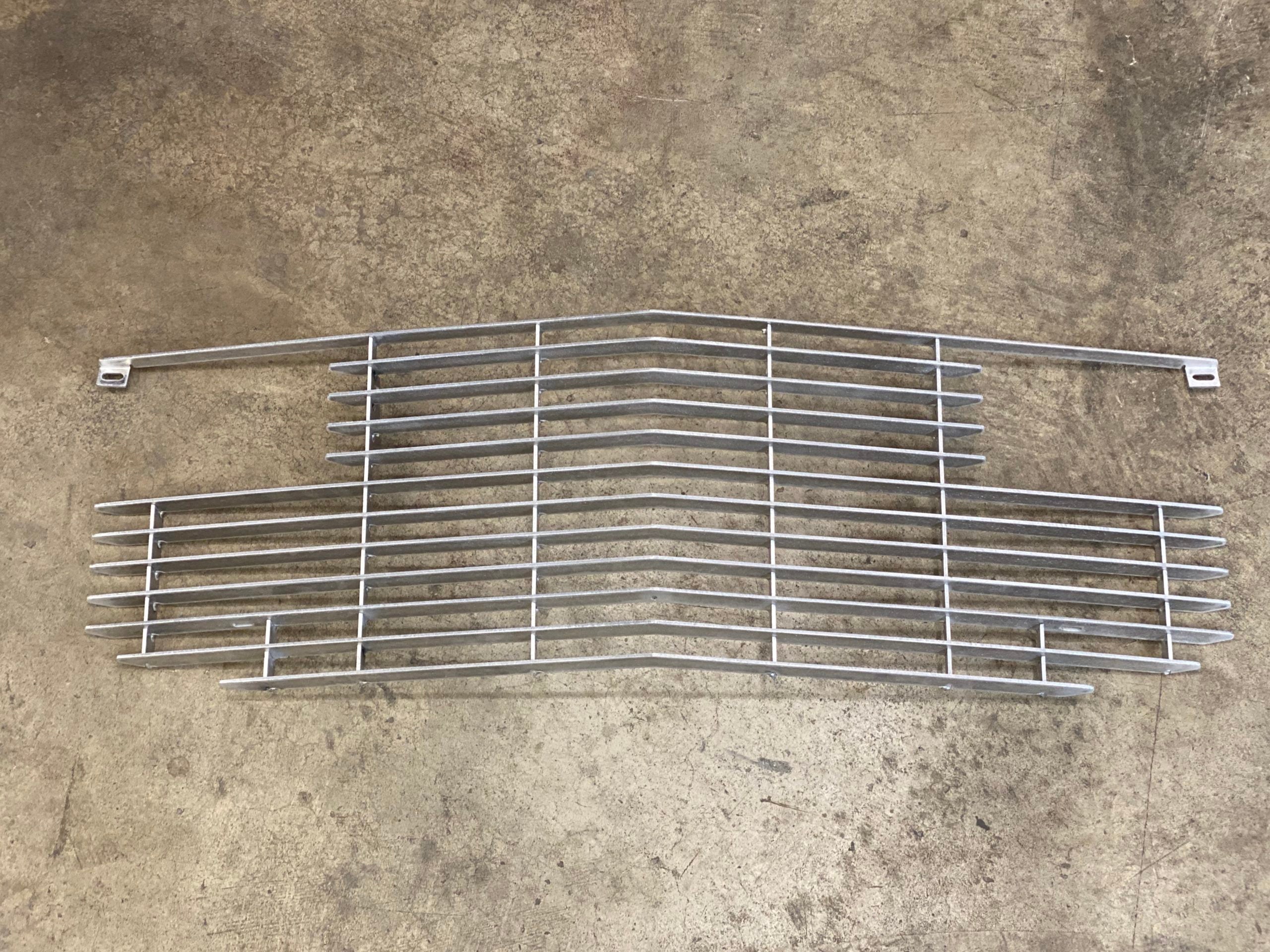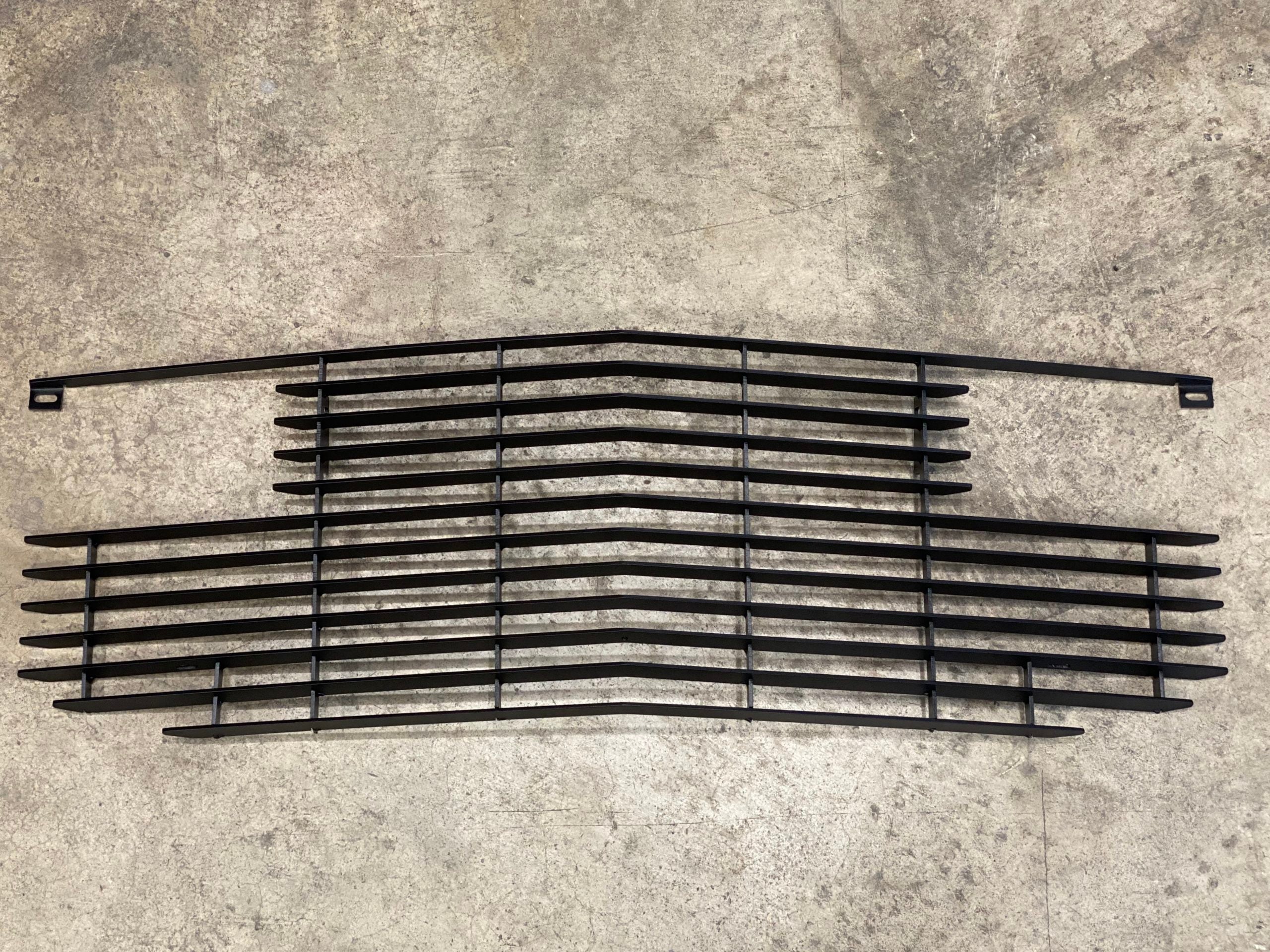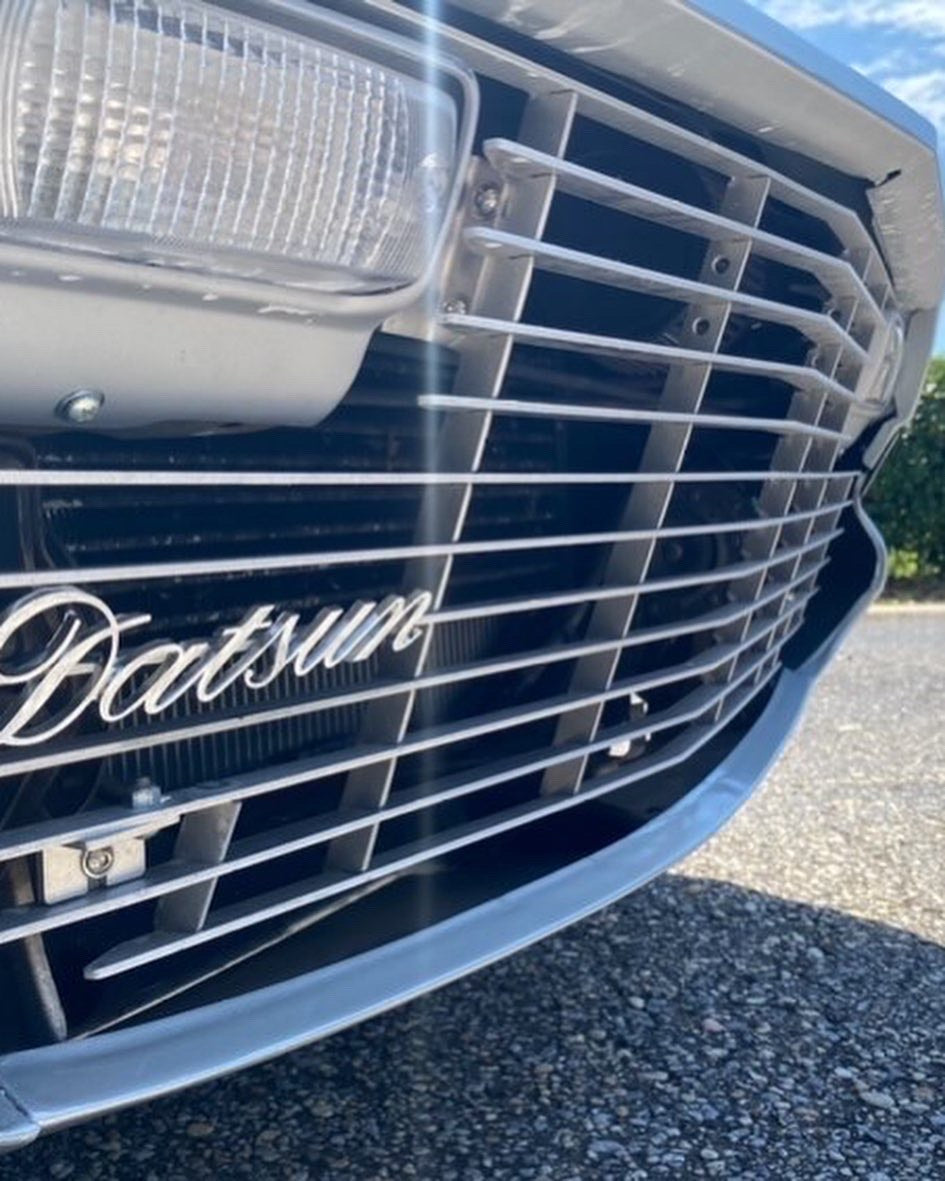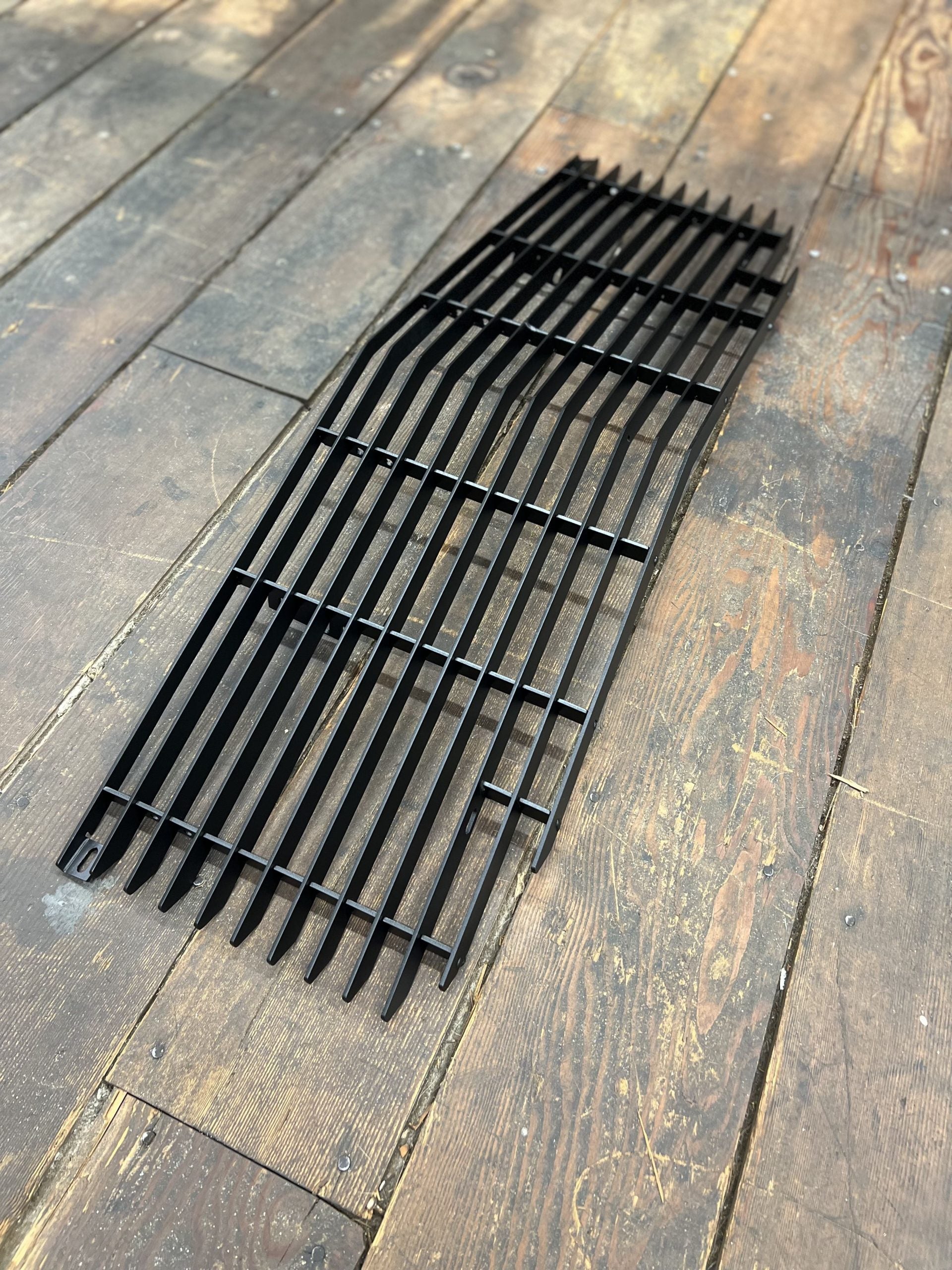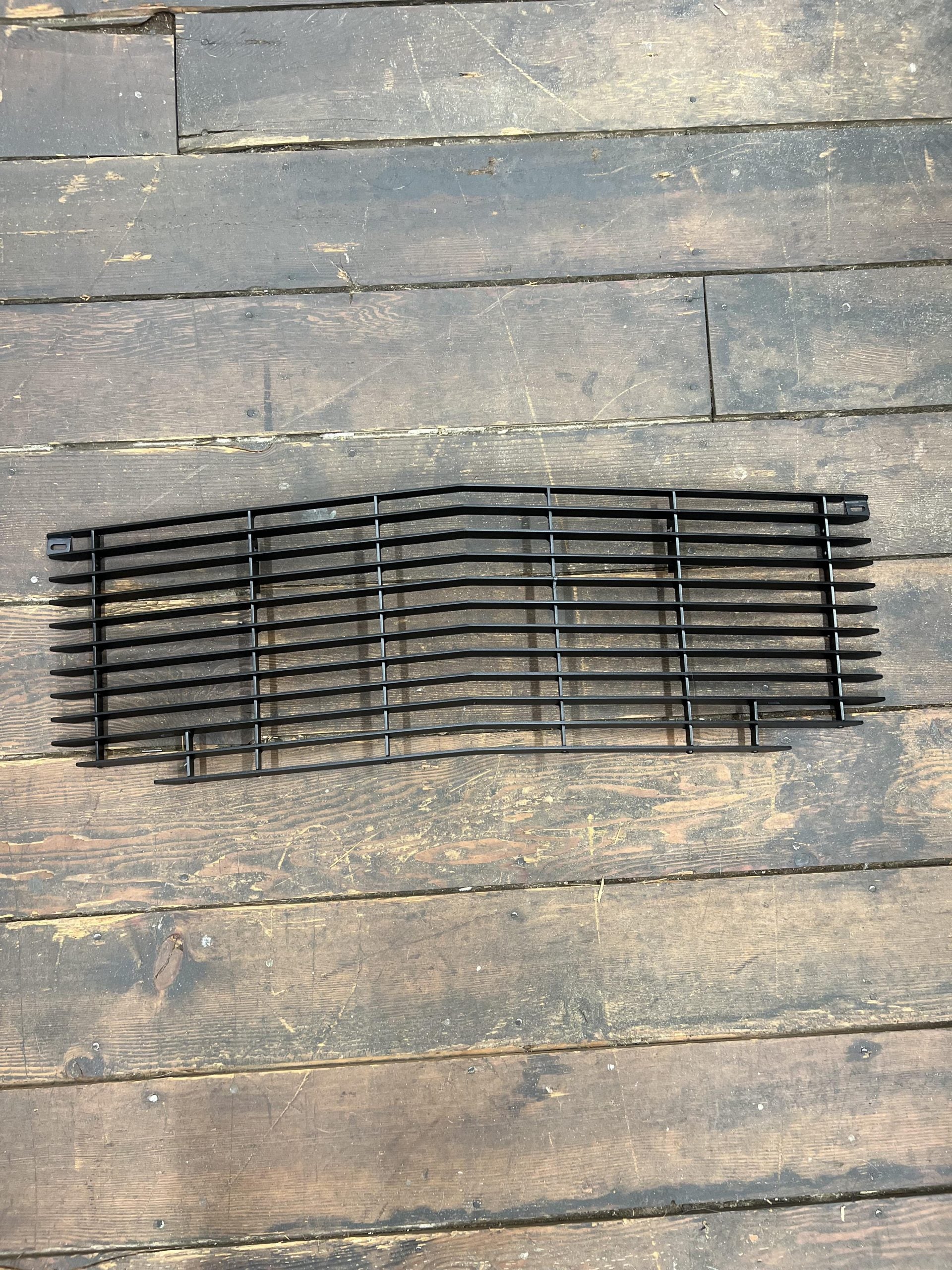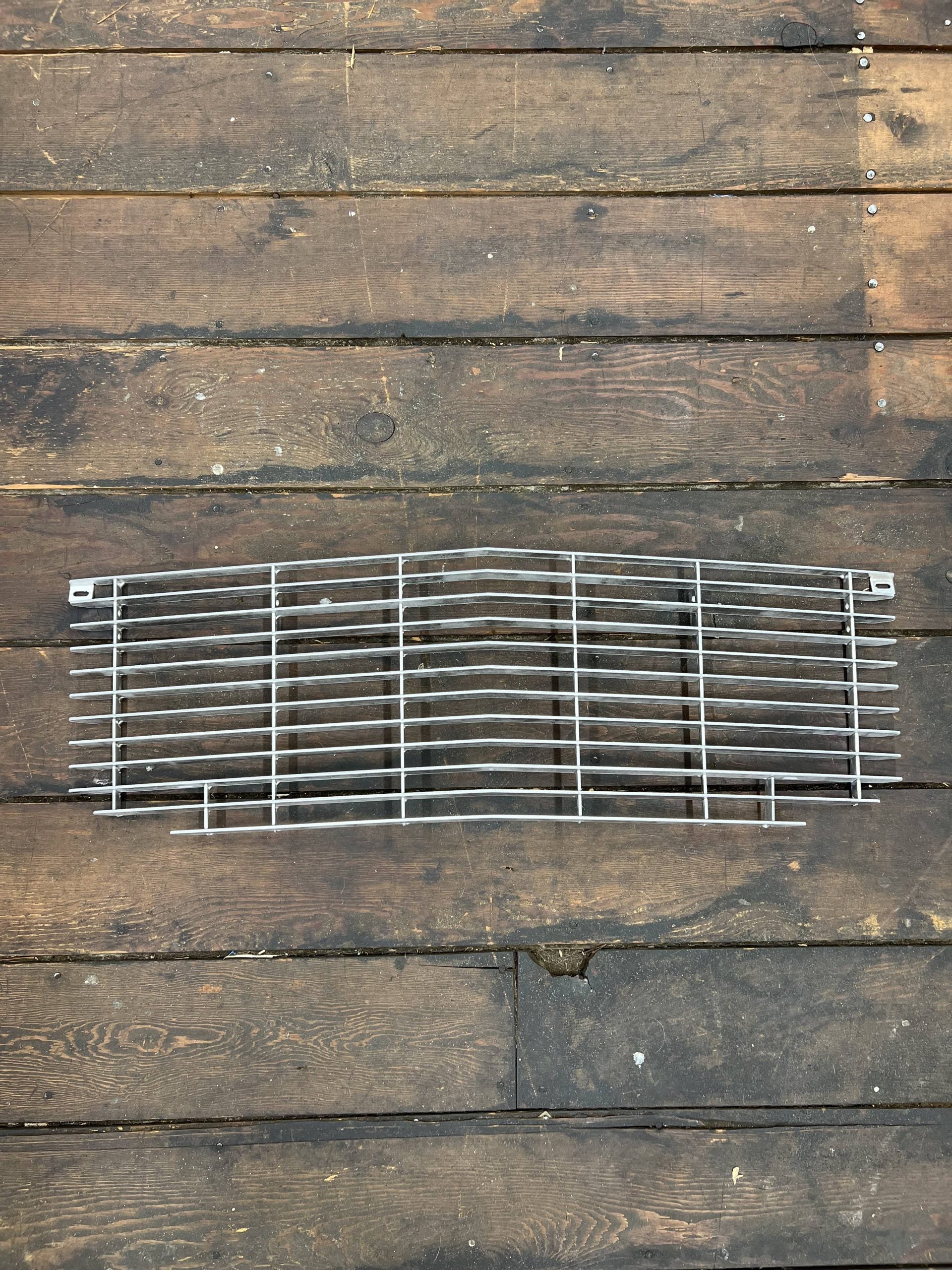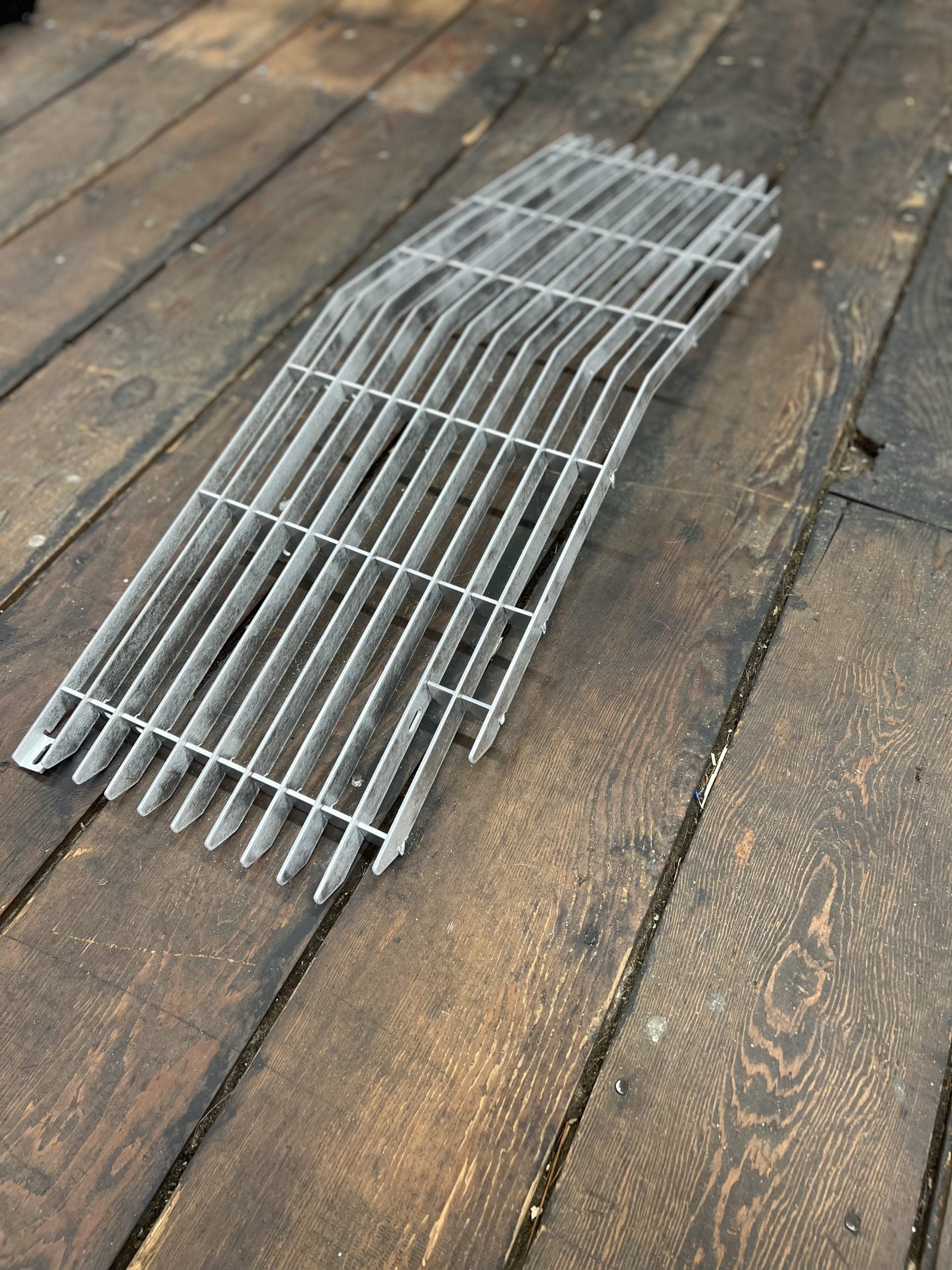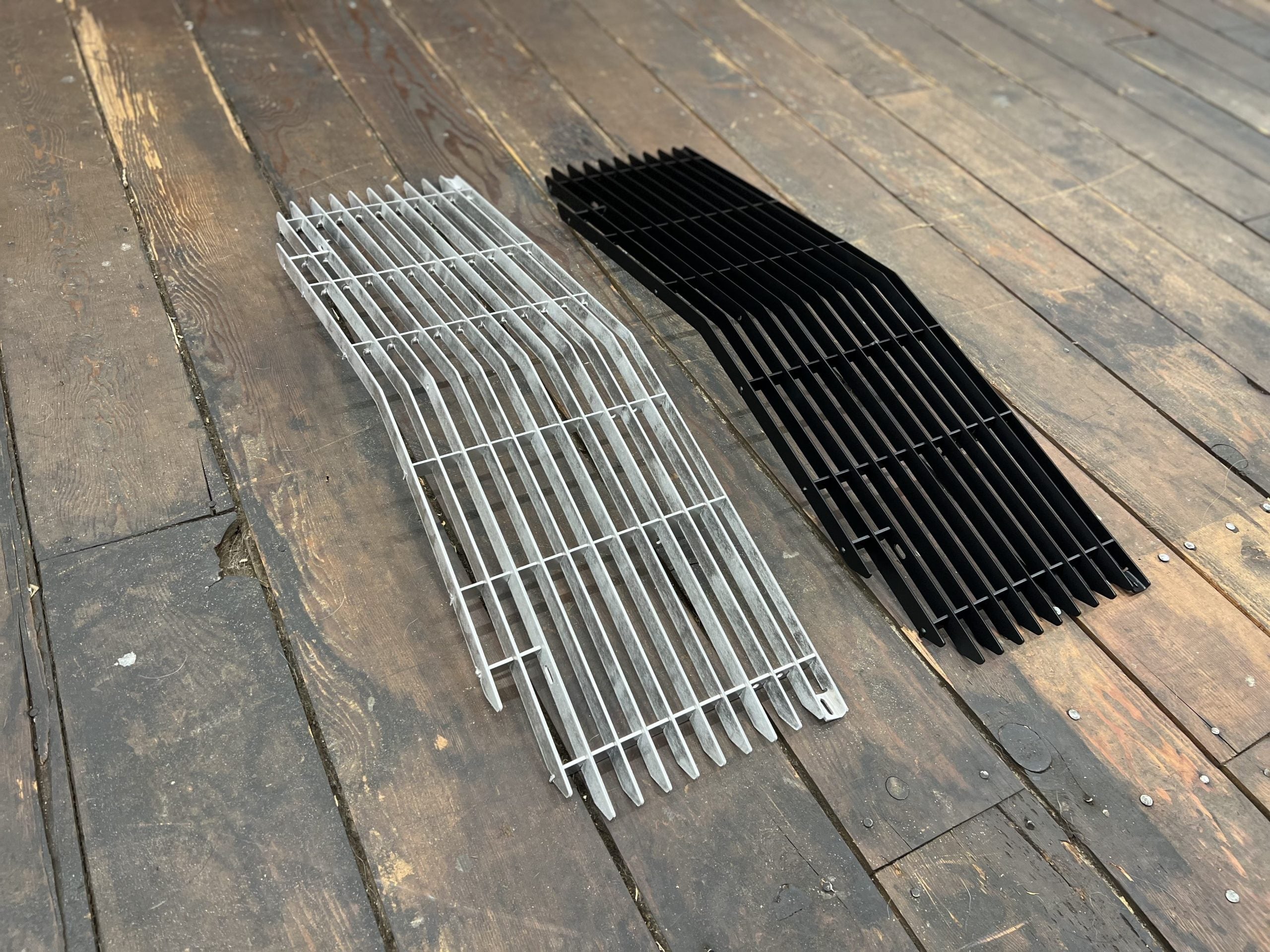 FRONT GRILL S30 | DATSUN | 280Z
Grill Style and Bumper Setup:
Grill Style and Bumper Setup
We offer two variations of this front grill: STANDARD and TALL.
Both variations use the factory mounting locations, and both come with installation hardware as well as adjustable brackets to fine tune fitment on a 40-year-old car.
These grills are much more rigid than factory versions and will promote increased durability.
TALL GRILL: This is our newest front grill variation for the Datsun 280Z. Made from lightweight aluminum, this tall grill addresses the issue of the small, two-slat OEM lower grill at the bottom of the 280Z factory valance. This tall grill incorporates all the slats from both original grill sections, as well as the front bumper gap into a single piece of custom grill work.
Available with turn signal cutouts for those who want to retain the OEM turn signal locations, or with a turn signal delete for those relocating or removing the turn signal indicator lights.
NOTE: The Tall Grill is not compatible with an aftermarket air dam.
STANDARD GRILL: This grill is made completely from lightweight aluminum and extends down lower than the OEM grill to fill the void left when the bulky front bumper is removed. It can be used with the Type 1 air dam, as shown in the pictures, or it can tie into the two-slat OEM lower grill to work with the factory valance.
The standard grill is available with turn signal cutouts. For a standard grill with turn signals deleted, please see our 280Z Front Grill with Turn Signal Deletes.
* NOTE: These grills will not fit with the 280Z front bumper installed. For the STANDARD grill, we offer an option that has two small sections of grill slats removed that will allow a non-Skillard 240Z-style bumper to be installed with most aftermarket bumper bracket options. However, if you choose our bumper conversion brackets you can install a 240Z bumper in any of our 280Z grill options including 280Z Grill with Turn Signal Deletes.  See picture of blue 280Z (bumper and bumper brackets are not included).
** If you are installing the Skillard 240Z-Style Aluminum Front Bumper, or any other 240Z front bumper, and you plan to use our front bumper conversion brackets, these brackets slip in between the grill slats, and you don't need any extra clearance for mounting the bumper.
*** Many of our products are in-stock. However, because all of our products are custom fabricated, they may not be immediately available. Products that are not currently stocked may take 3-4 weeks from when your order is placed to when they're available for shipping. If you want to know the availability of this item, please email Sales@Skillard.com.
Thanks for visiting Skillard.com, home to custom Z car parts. Find what you need to build your vision!