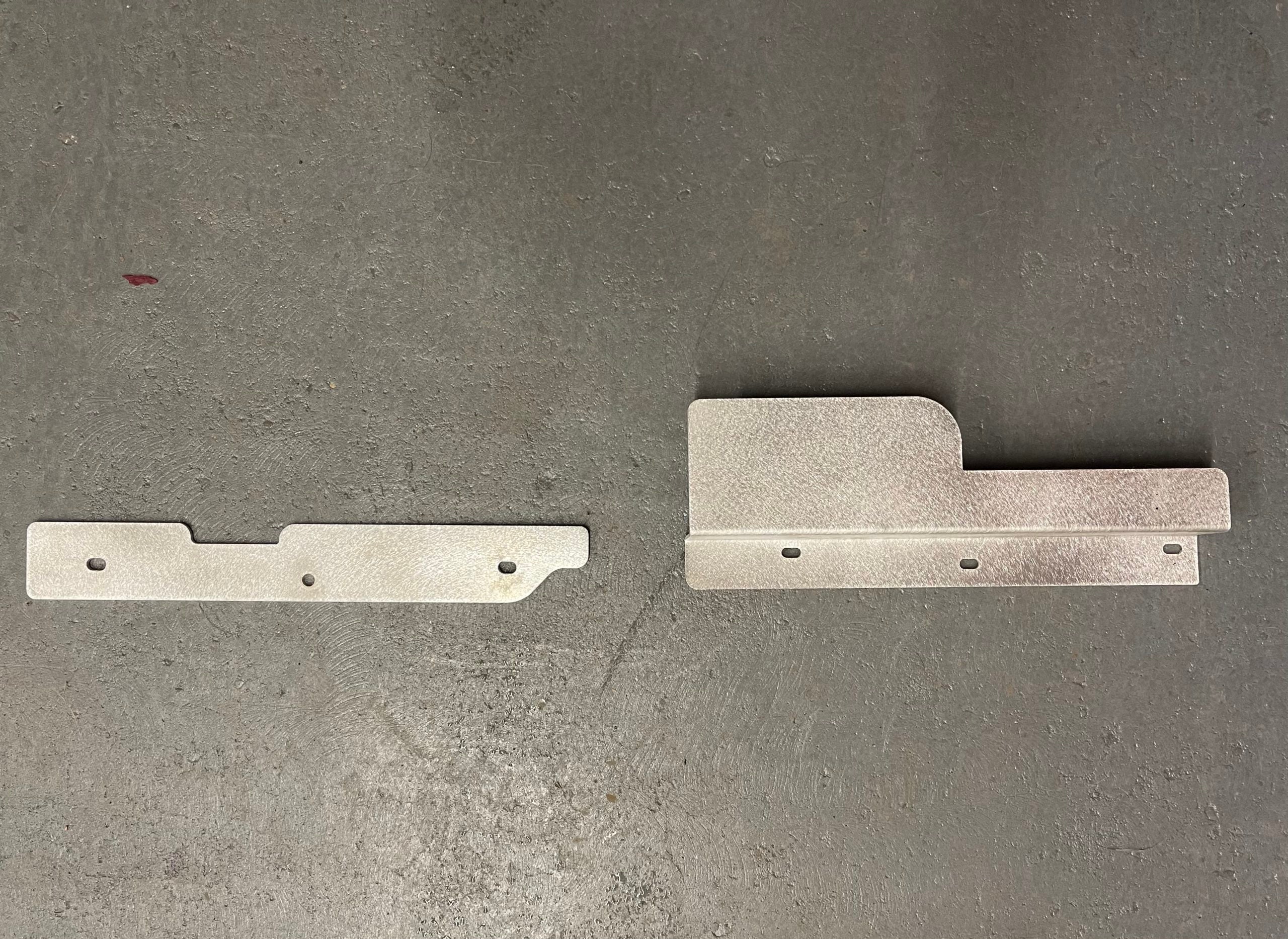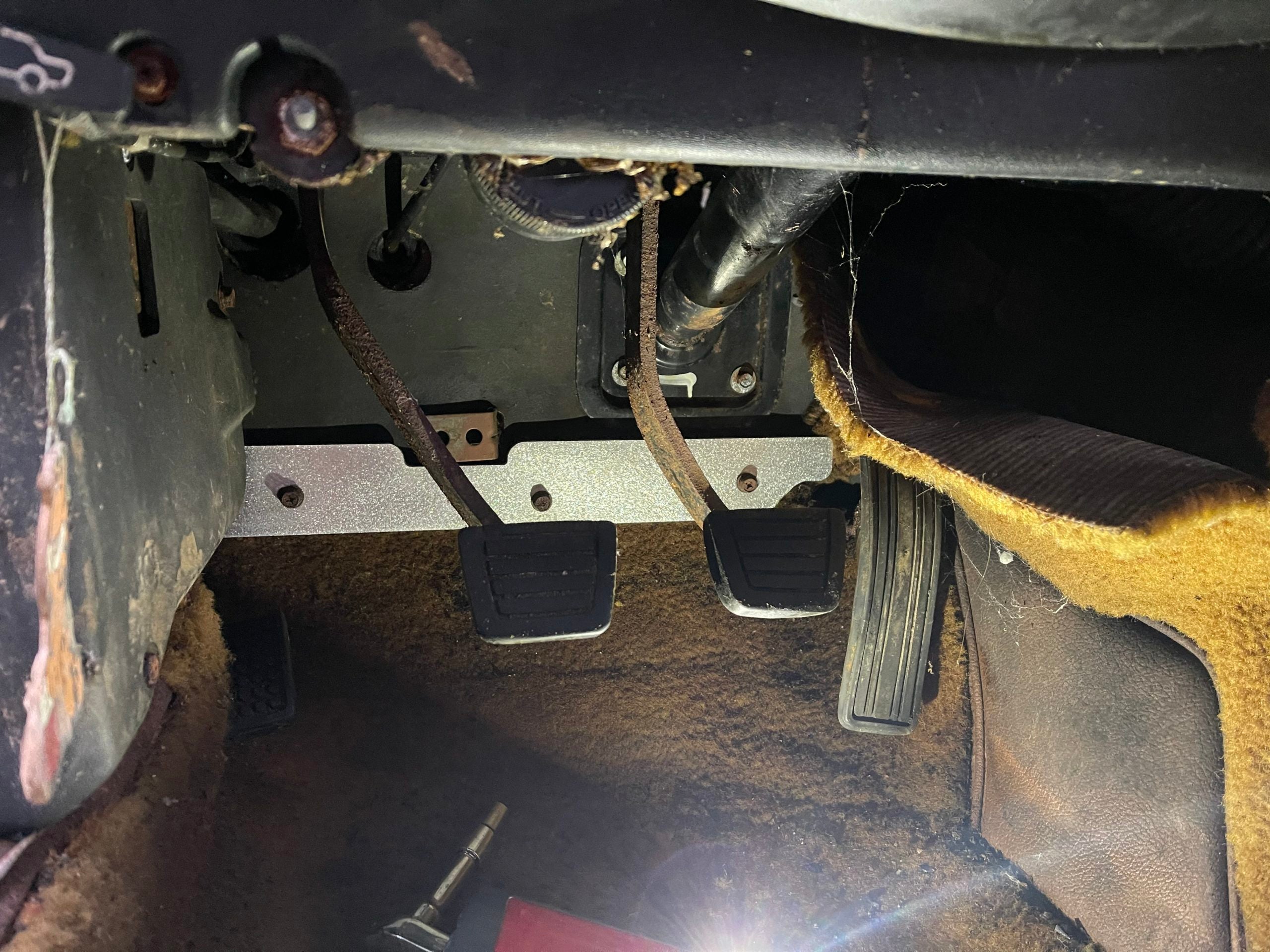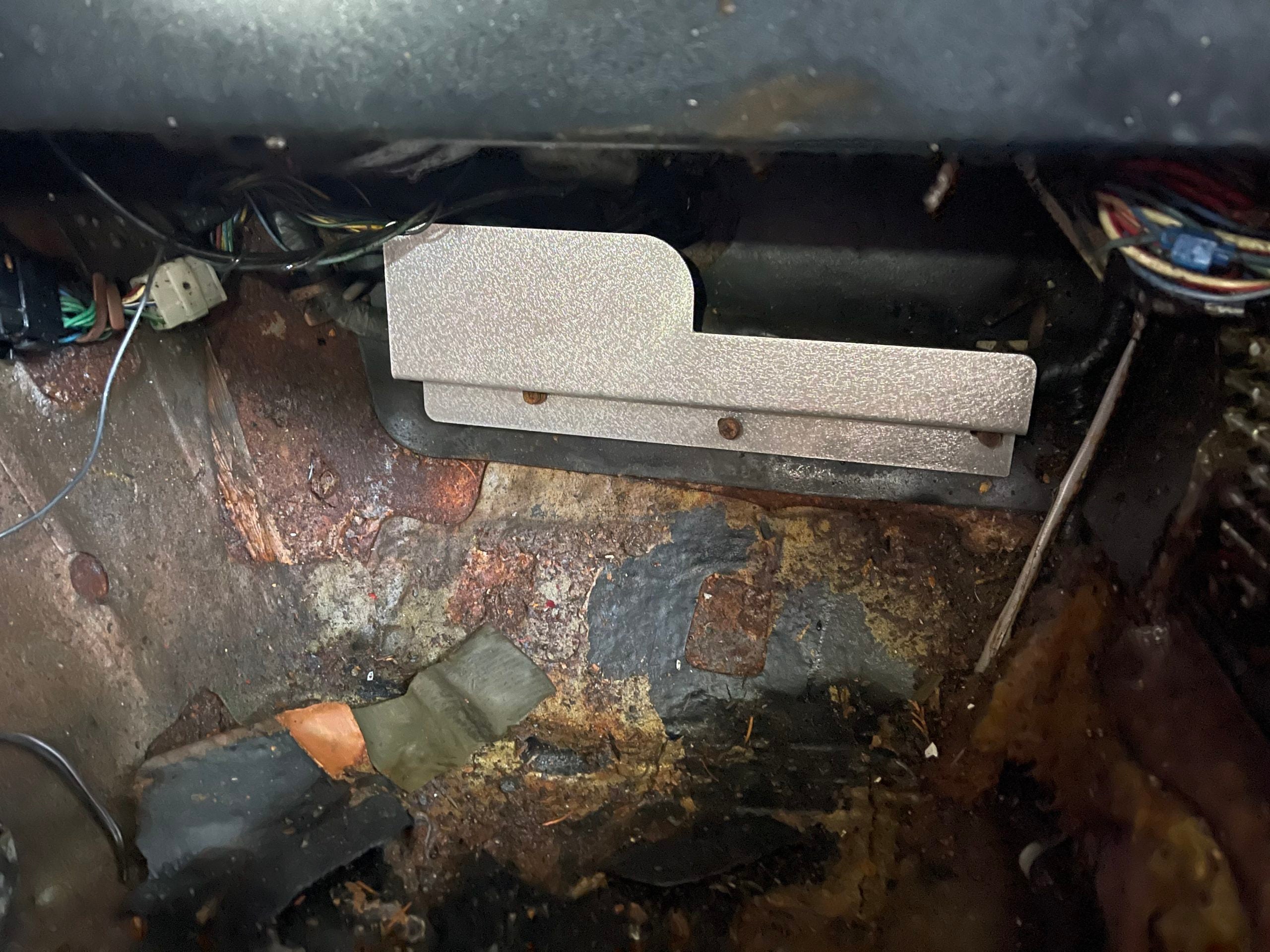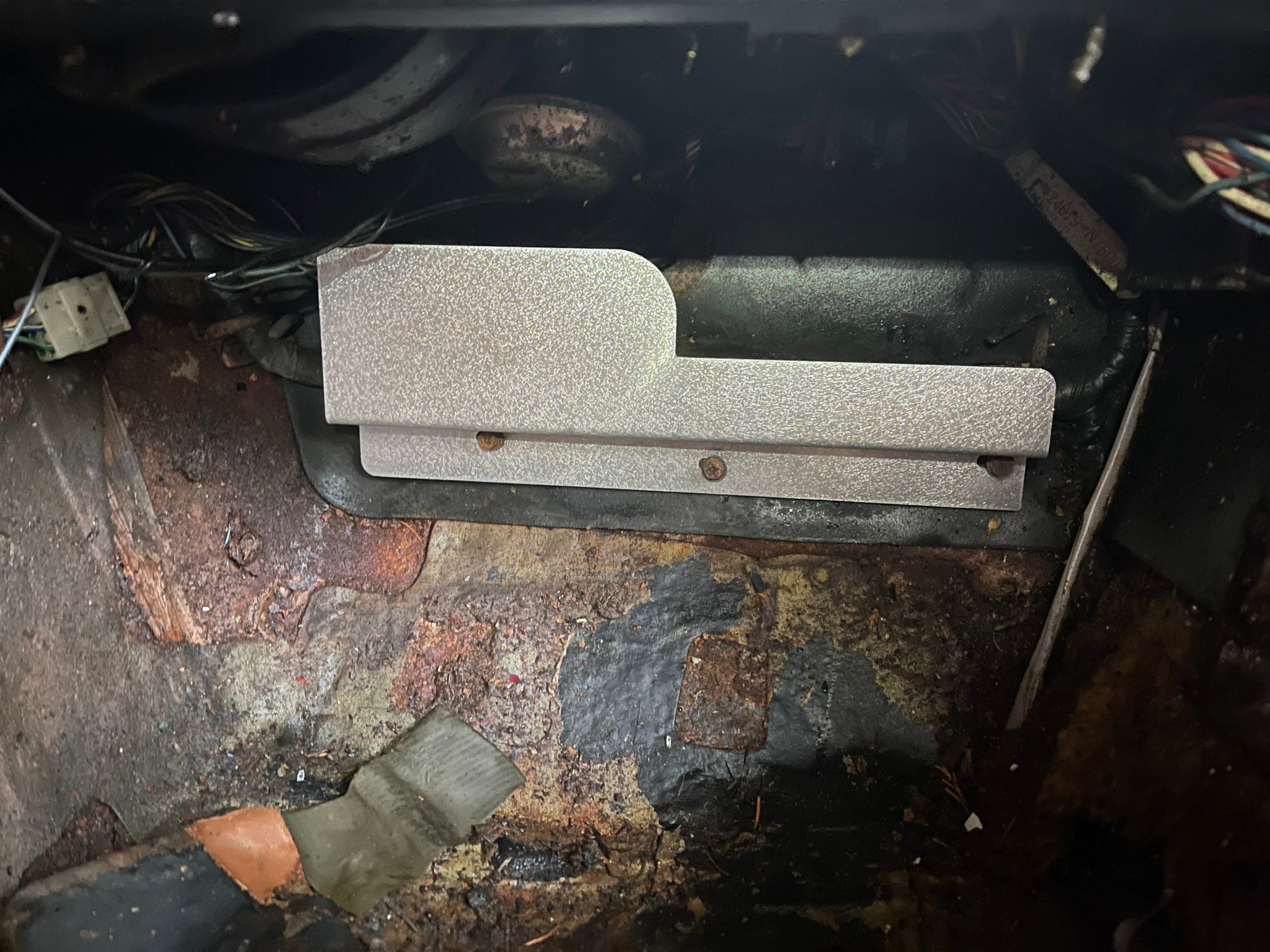 FIREWALL CARPET HOLD DOWNS | DATSUN | 280Z
These are Skillard's aluminum replacements for the OEM plastic carpet hold downs in the Datsun 280Z.
When installed, they will help hold the carpet in place at the firewall, and give you a clean cover hiding where your carpet ends.
Available in raw aluminum or black powder coat, they are sold as a pair (driver and passenger), and come with new installation hardware.
We offer two options for the passenger side. One is taller and formed so that you have a wiring gutter behind it to hold the OEM wires, or aftermarket wires that you may have added. The second passenger side option is for those that do not have wiring running in this area and this option is flat, similar to the driver side.
Note that the formed passenger side hold-down with the wire gutter will not fit with the Skillard Instrument Panel Under Cover (bottom) unit without trimming the carpet hold-down. However, the flat carpet hold-down will fit with the lower instrument under cover (bottom) piece installed.
*Many of our products are in-stock. However, because all of our products are custom-fabricated, they may not be immediately available. Products that are not currently stocked may take 3-4 weeks from when your order is placed to when they're available for shipping. If you want to know the availability of this item, please email Sales@Skillard.com.
Thanks for visiting Skillard.com, home to custom Z car parts. Find what you need to build your vision!