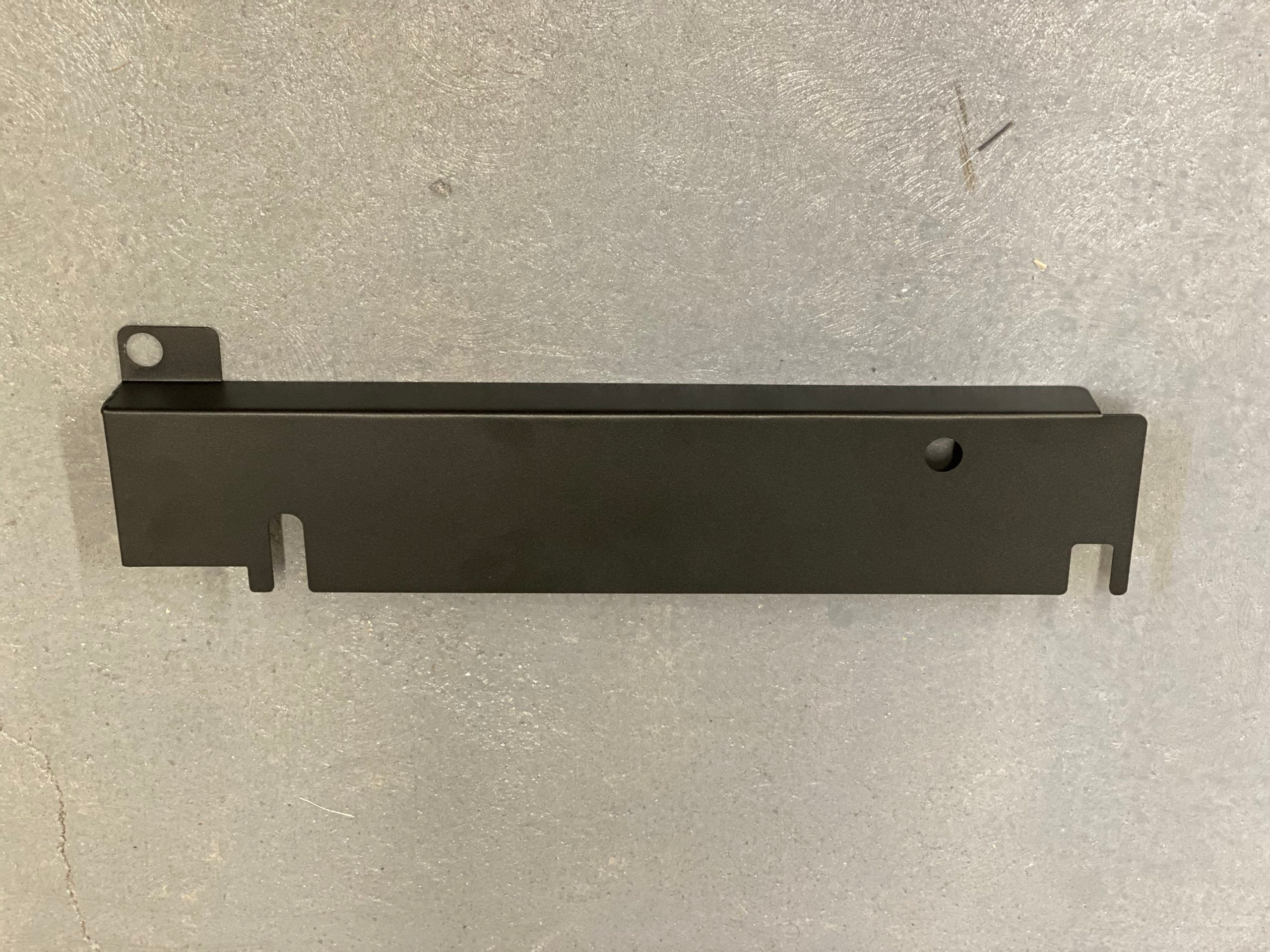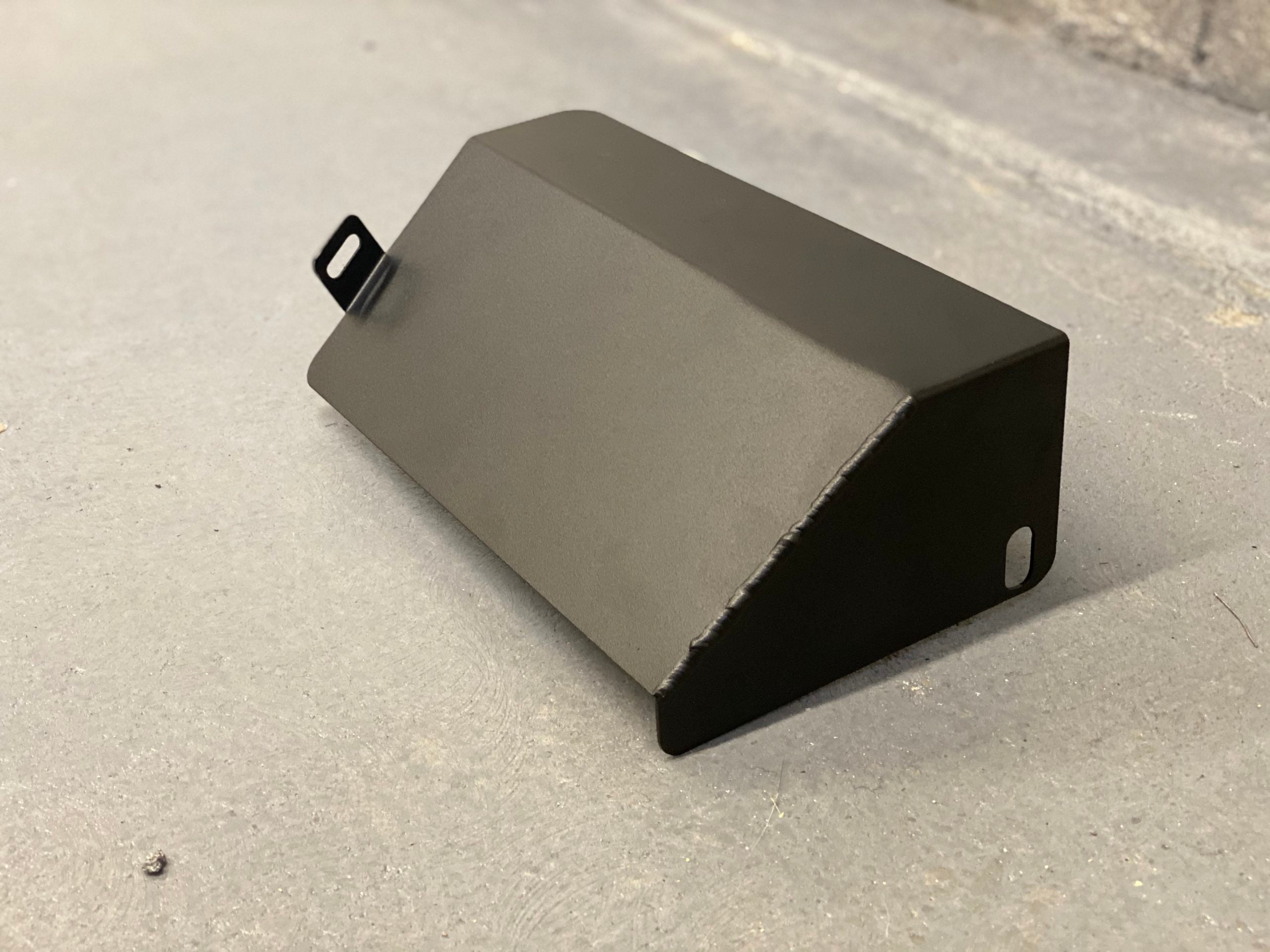 INSTRUMENT PANEL UNDER COVER | DATSUN | 260Z | 280Z
Skillard's Datsun 260Z | 280Z | Instrument Panel Under Cover replaces a frequently damaged OEM part below the glove box, as well as helps protect relocated fuse boxes, relays, etc. on the right side of the passenger footwell.
On the 260Z and 280Z there is a plastic panel (often broken) that mounts below the glove box called the "Instrument Panel Under Cover." We have designed a replacement for this piece with an aluminum panel and we are including quick release latches to mount it. This makes for quick access to anything you have mounted under the dash.
Additionally, we have designed a lower panel that mounts to the right side of the passenger footwell. This is for those that have moved or added a fuse box, relays, ECU, or an array of other things that you want hidden or protected.
The upper panel with quick release latches is called "Top Only" in the product drop down menu, the lower panel in the footwell is called "Bottom Only," or you can get both panels by selecting "Set of Top and Bottom." The top and bottom panels both mount to factory mounting points so there is no drilling needed.
The Instrument Panel Under Covers are designed to work with the Skillard Aluminum Center Console, but will also work with a factory console. On a factory console you may need to trim a small amount from the left side of the top plate if you find that it interferes.
The Instrument Panel Under Covers are available in either raw aluminum or durable black powder coat finish.
Currently available for left-hand drive models only.
For a similar solution on the driver's side, under the steering wheel, take a look at our Steering Column Under Cover.
NOTE: This part attaches to OEM bracket mounting points as seen in the installation video. Please ensure that your car still has these brackets and that they weren't removed by a previous owner. If your car no longer has these OEM bracket mounting points, you will need to source them, or fabricate brackets first in order for this Skillard part to install correctly.
See below for our overview and installation video! 
*Many of our products are in-stock. However, because all of our products are custom fabricated, they may not be immediately available. Products that are not currently stocked may take 3-4 weeks from when your order is placed to when they're available for shipping. If you want to know the availability of this item, please email Sales@Skillard.com.
You might also call this part: dash panel, glove box plate, lower dash plate, dash plastic.
Thanks for visiting Skillard.com, home to custom Z car parts. Find what you need to build your vision!