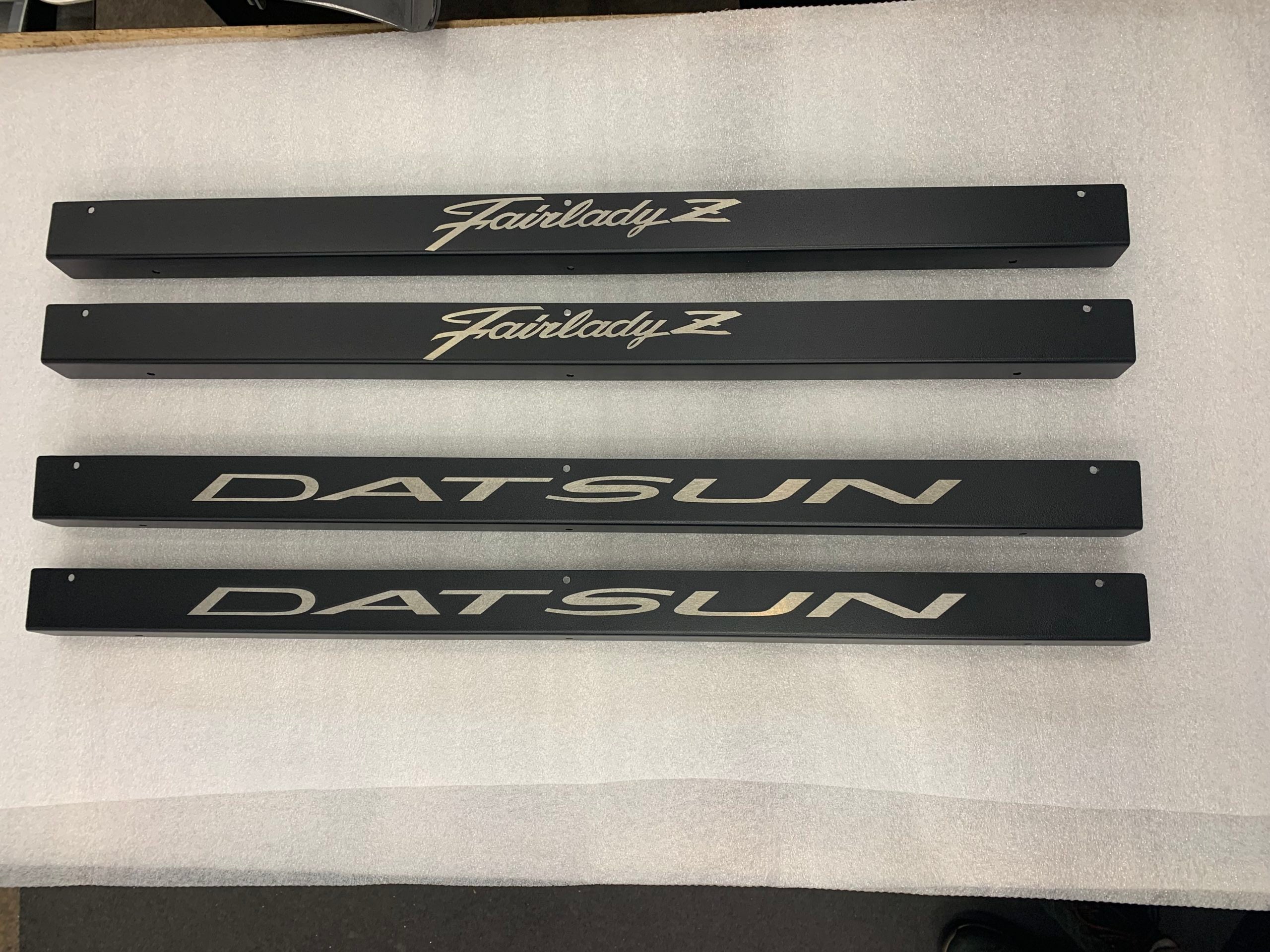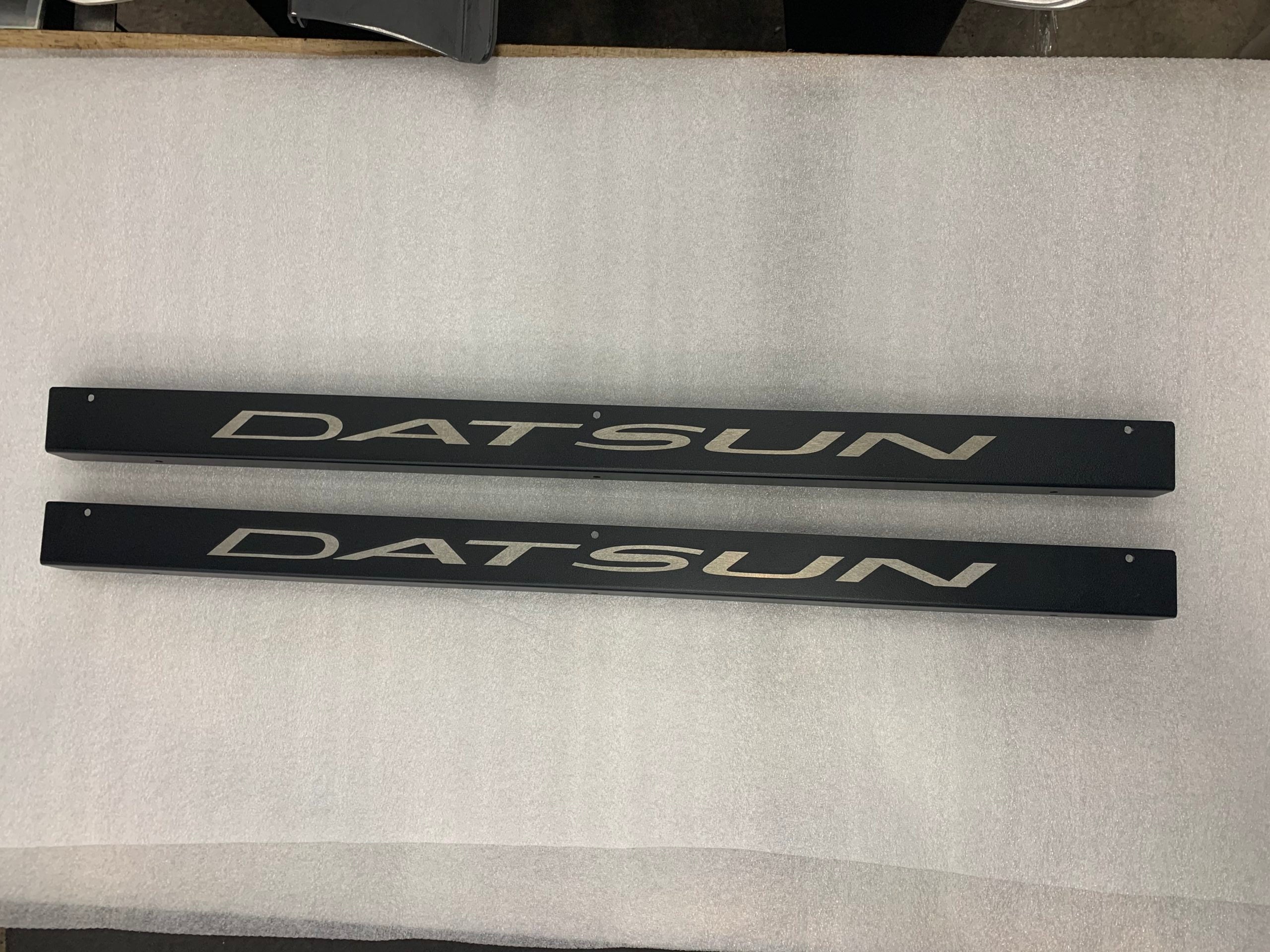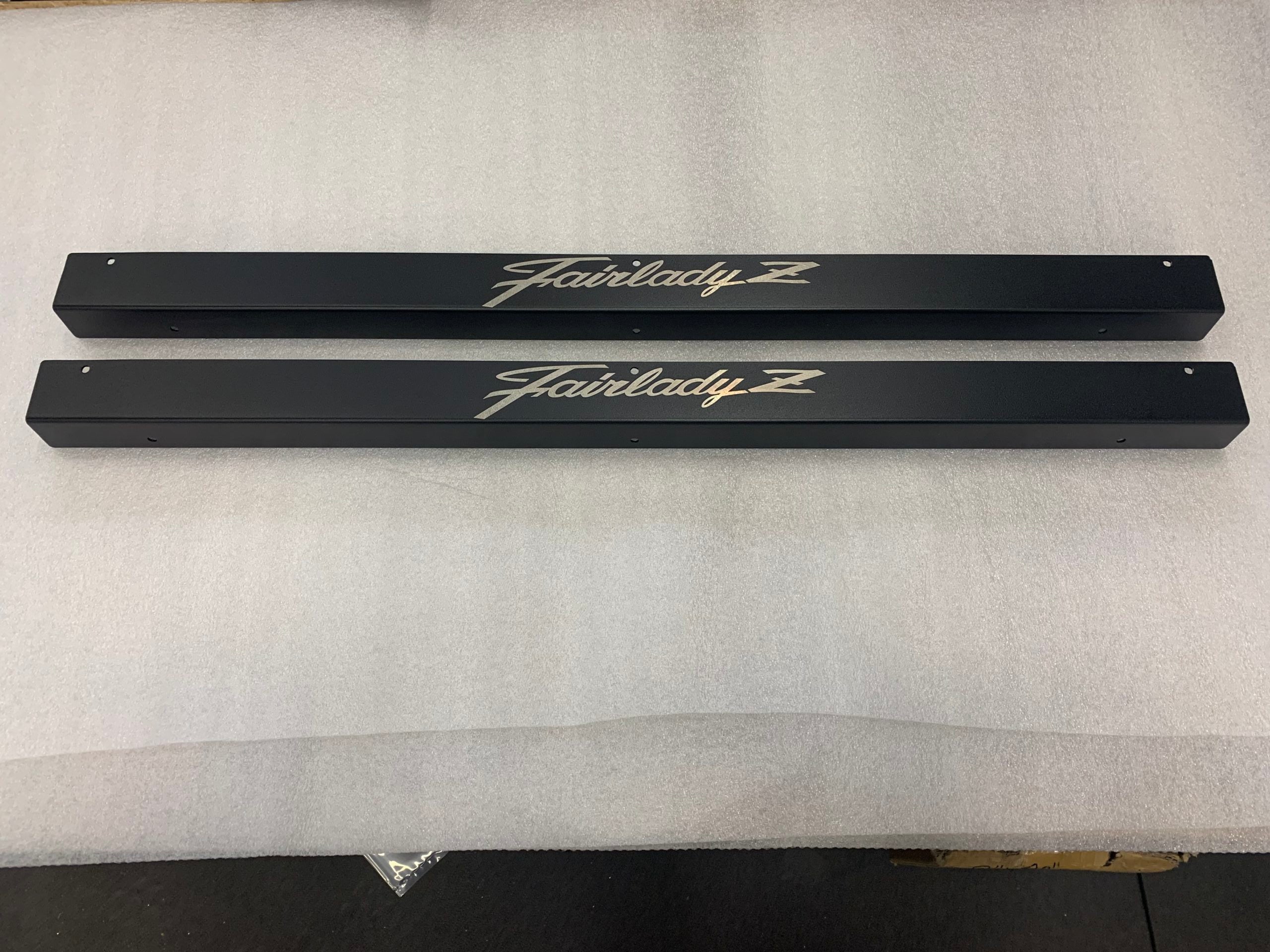 THRESHOLD PLATES 2+2, ENGRAVED ALUMINUM | DATSUN | 260Z | 280Z
Skillard's S30 door thresholds for the 260Z and 280Z 2+2 (also known as scuff plates or door sills) are made from lightweight aluminum. They are CNC cut and formed.
Sold as a set of 2, our threshold plates are much more durable than the OEM pieces. These are 4" longer than the engraved threshold plates for the 2-seater, which we have listed separately.
These Skillard thresholds will come with new stainless steel mounting screws and, depending on the year of your car, you may need to drill 2 new 1/8" holes to install all 6 screws in each threshold.
When choosing the black powder coated finish, you can select engraving options: "FairladyZ" or "DATSUN". The threshold plates are also available in raw aluminum and black powder coat without engraving.
We also offer S30 door thresholds in stainless steel with "DATSUN" cutouts: Stainless Steel 2+2 Threshold Plates
**Many of our products are in-stock. However, because all of our products are custom fabricated, they may not be immediately available. Products that are not currently stocked may take 3-4 weeks from when your order is placed to when they're available for shipping. If you want to know the availability of this item, please email Sales@Skillard.com.
Thanks for visiting Skillard.com, home to custom Z car parts. Find what you need to build your vision!