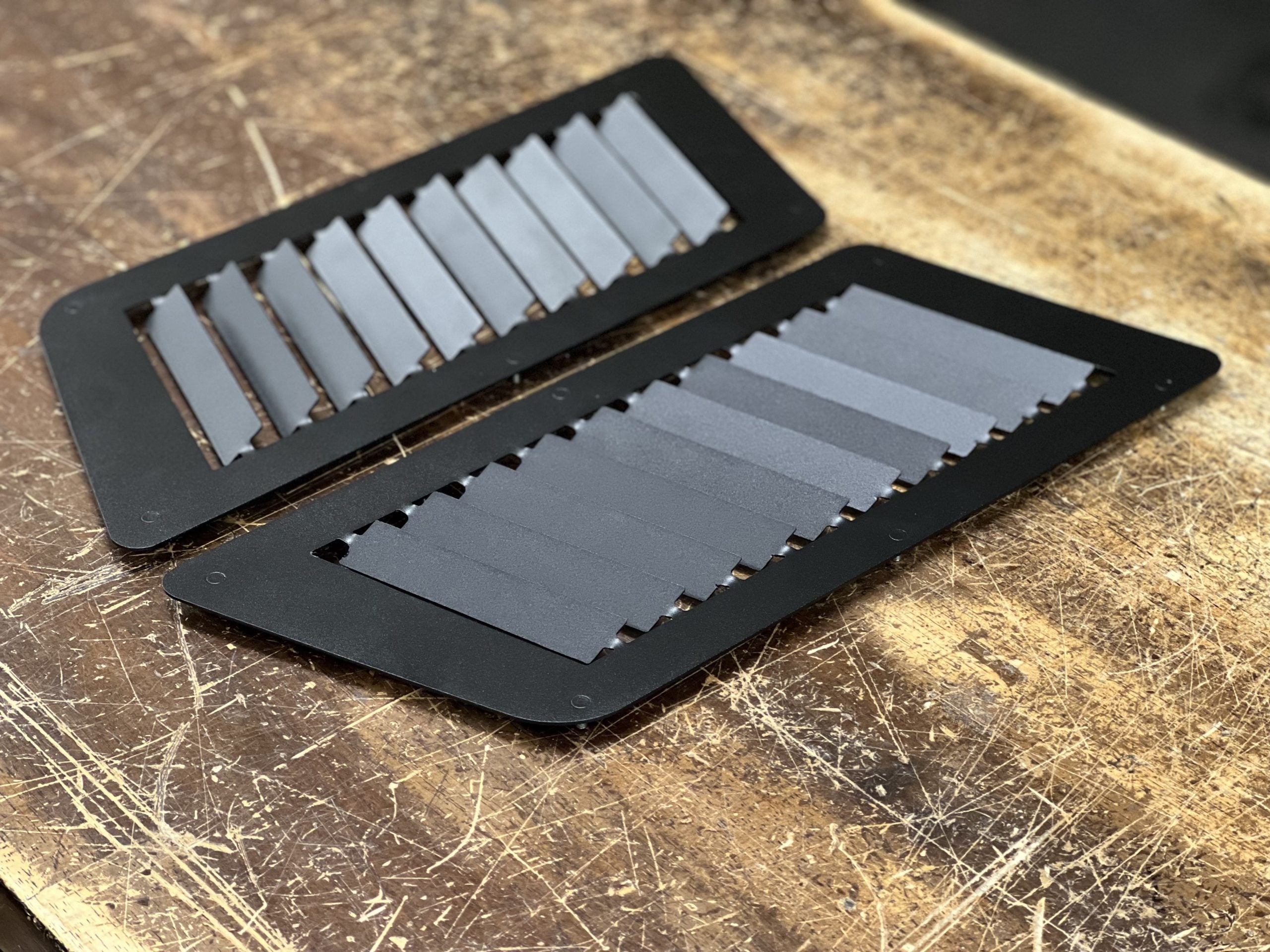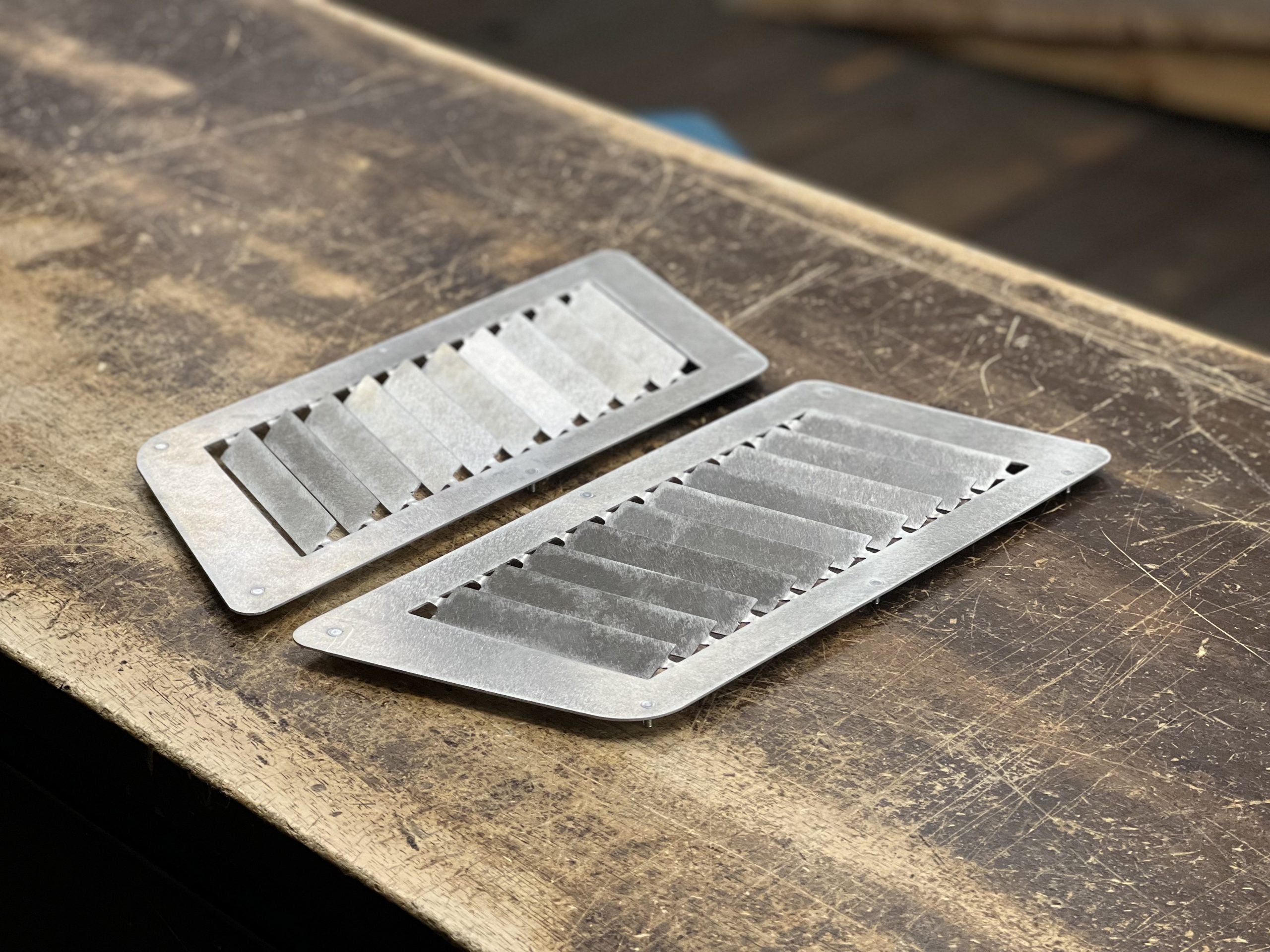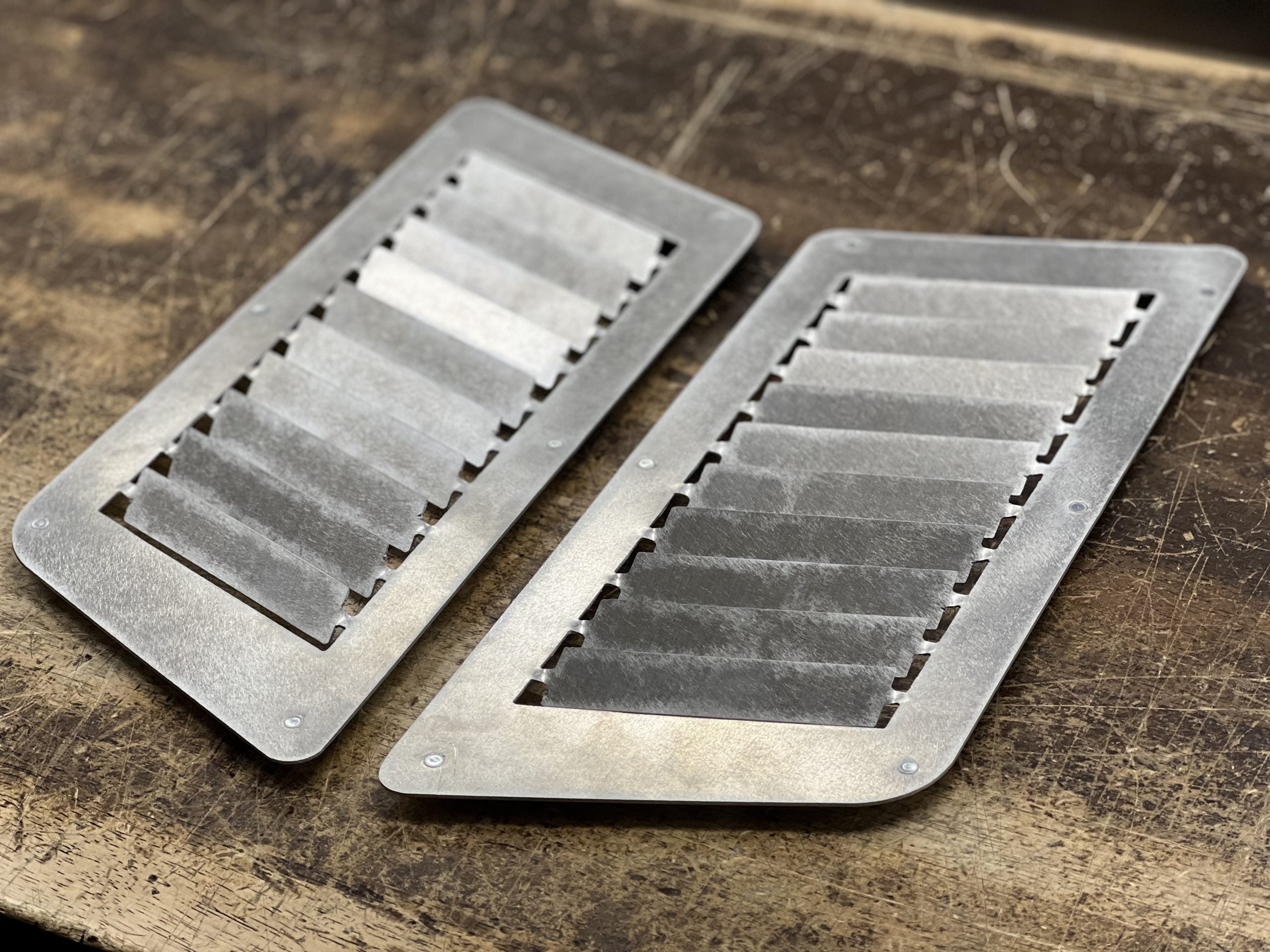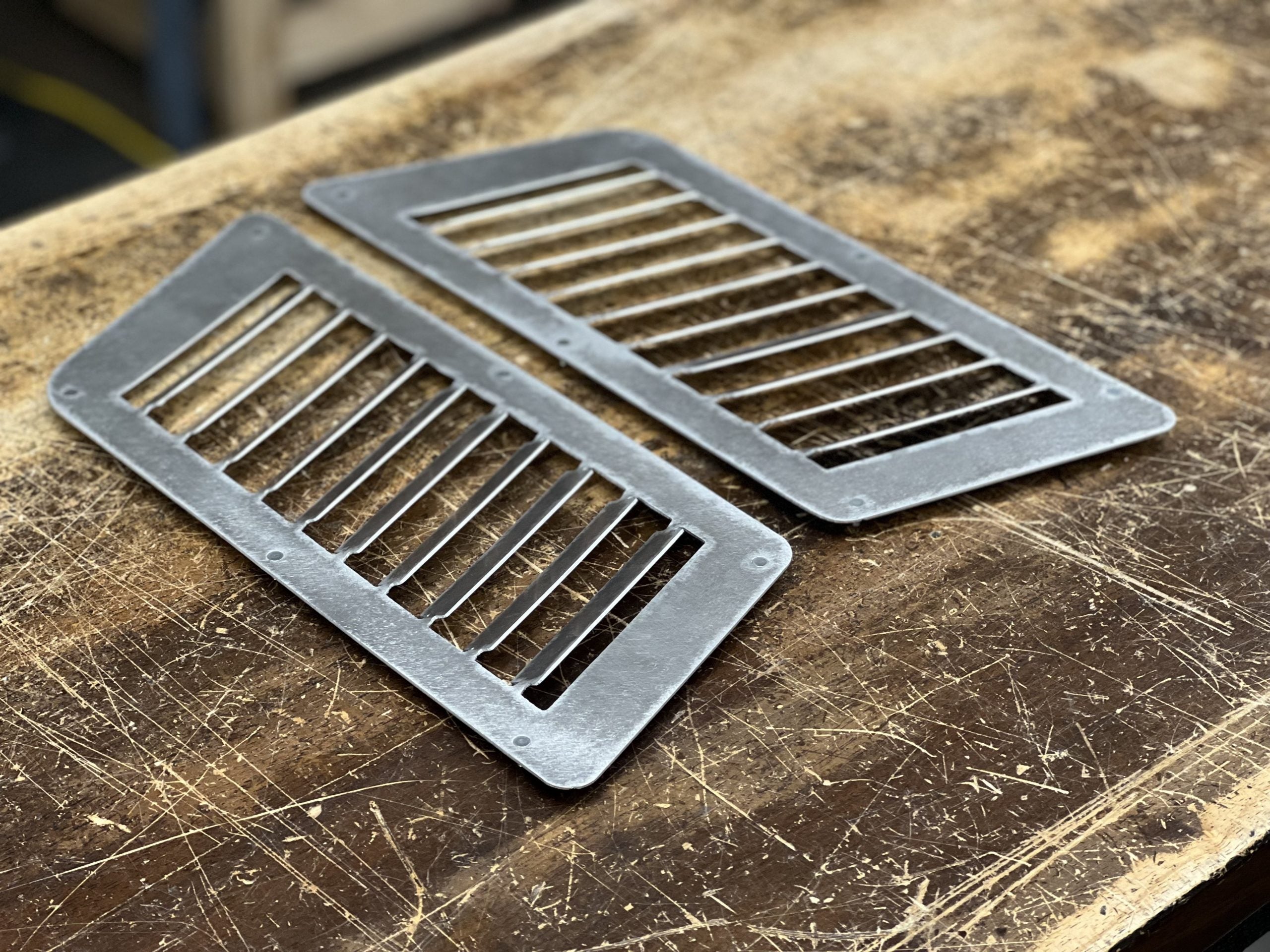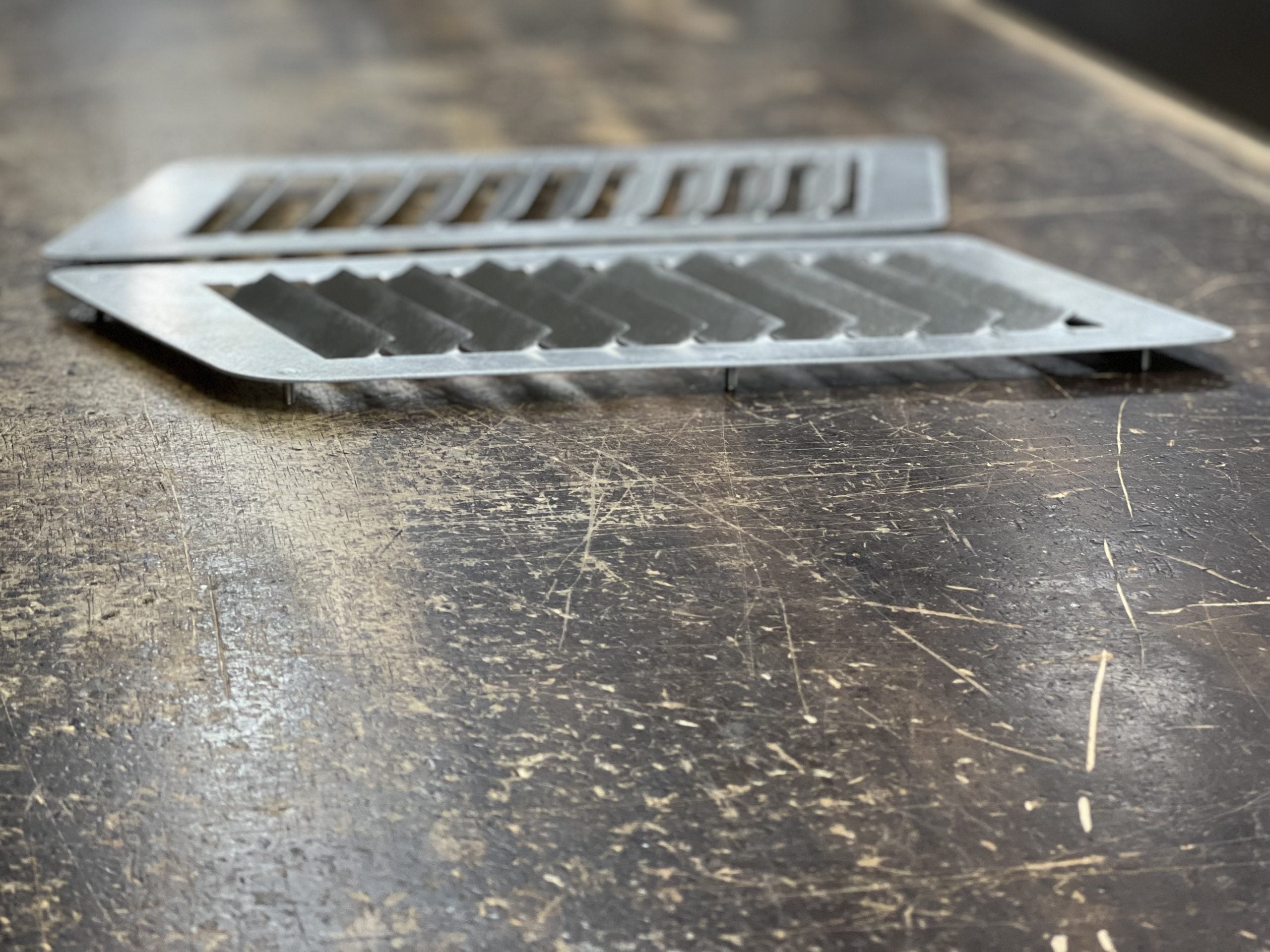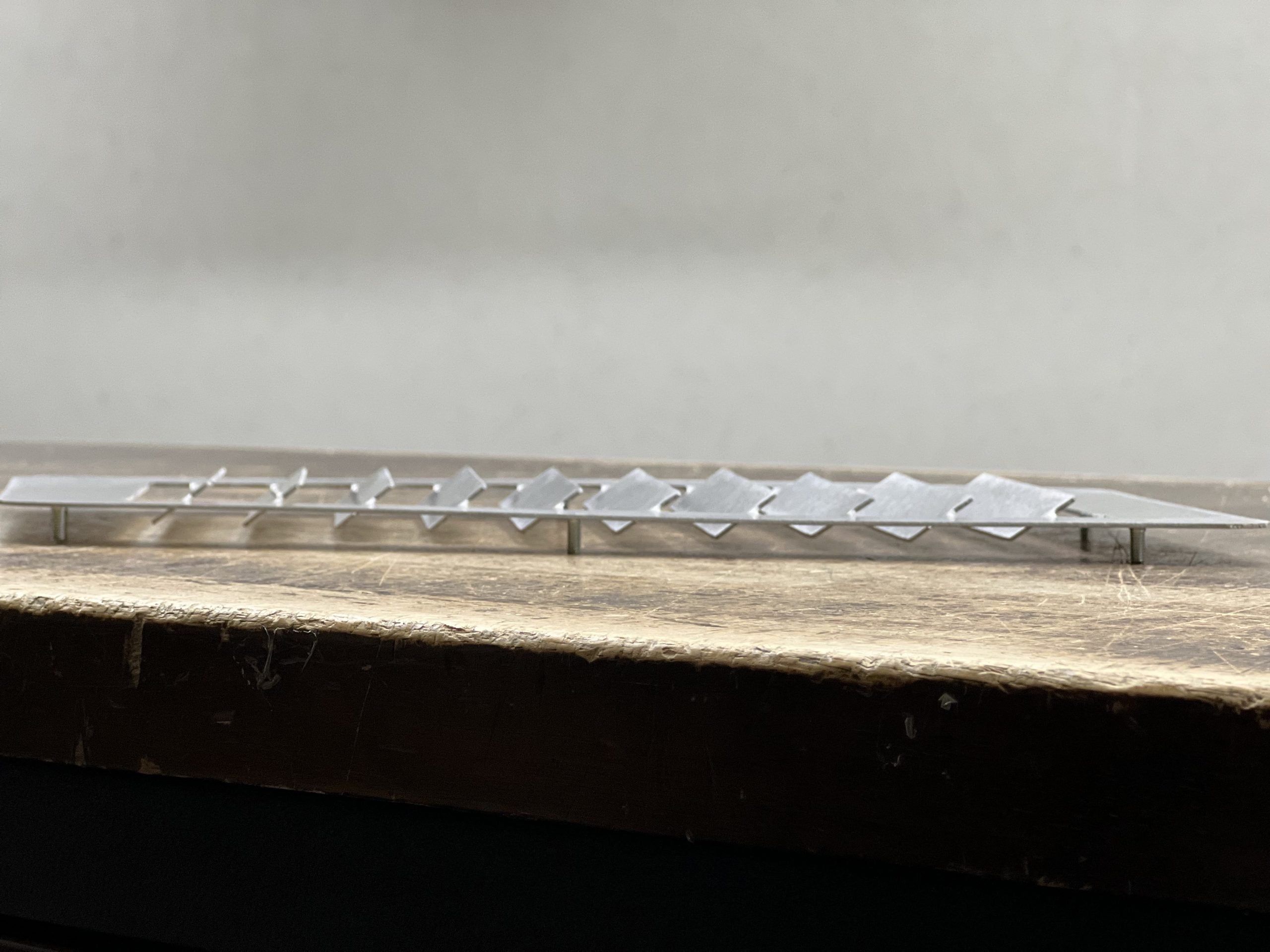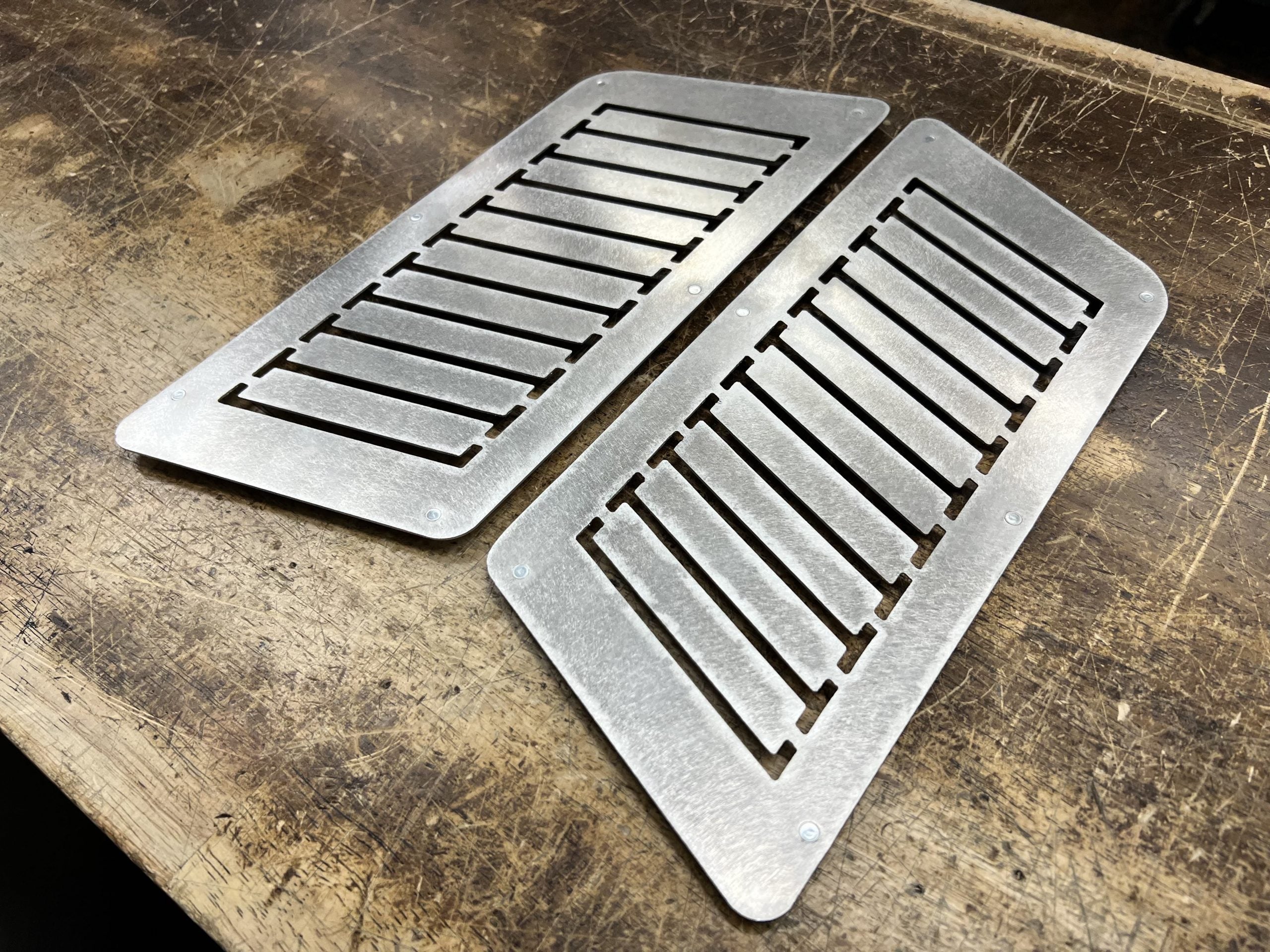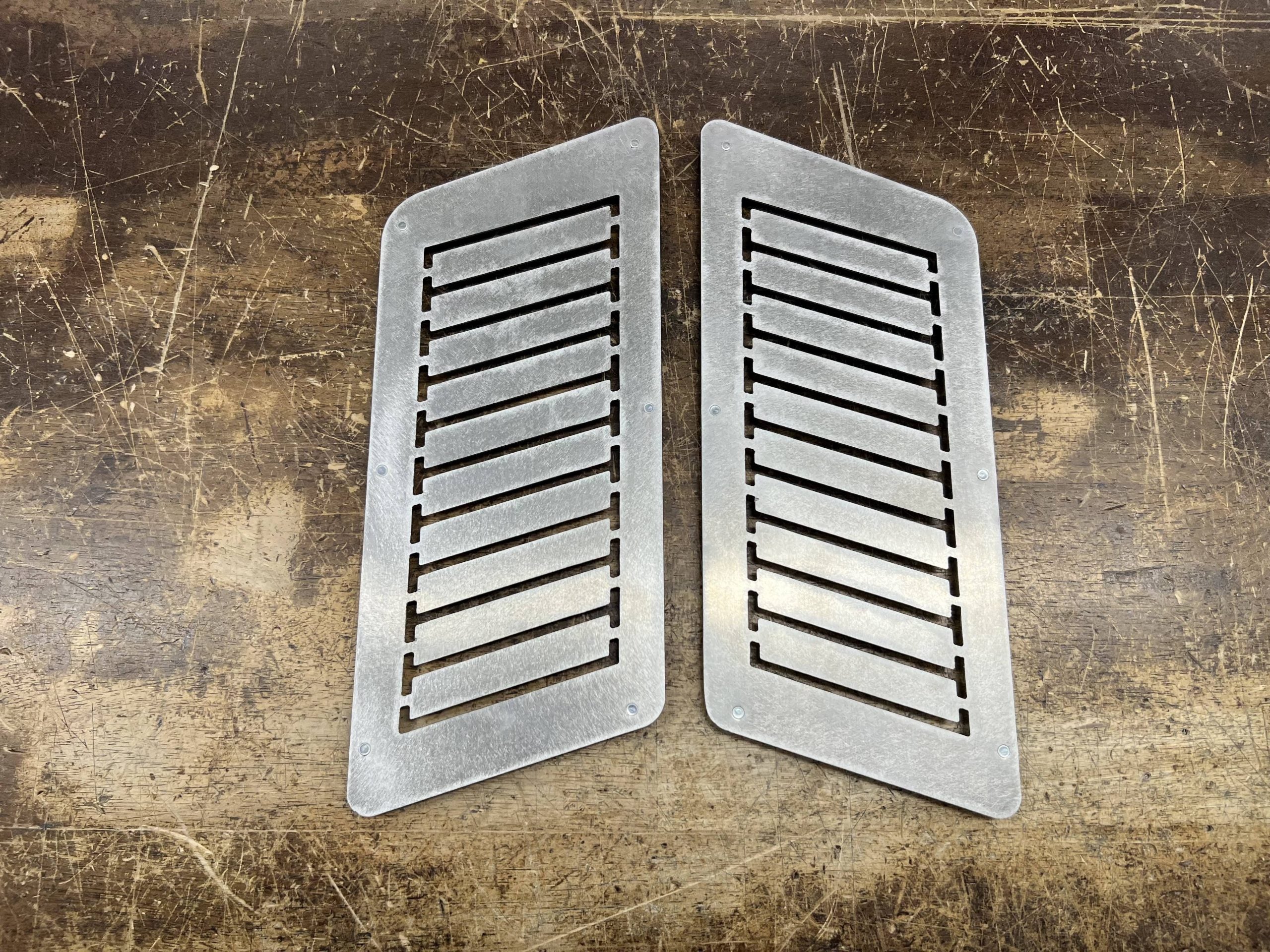 HOOD VENTS, RACE STYLE | DATSUN | 240Z | 260Z | 280Z
Replace your worn out, faded and cracked plastic OEM hood vents with these Skillard hood vents for the 1977-1978 Datsun 280Z while improving the look and airflow over standard venting. 
Or add these vents to your 240Z, 260Z, and early 280Z with a little drilling and cutting. These will ship flat so that you can hand-form the louvers to the optimal angle for your build. 
"Based on the Bernoulli principle, the air flow over the top of the louvers will create a vacuum and pull the air out from under the hood. With the opening facing rearwards the air passing over the first one will suck air out through it, that air will be forced over the next louvre sucking air out through that, and so on." 
They are CNC cut from lightweight aluminum and come with flush mounted studs already installed. Installation templates and hardware are included. Price is for a pair. Installation video shows vents with stamped lovers but what you are buying are the hand formed racing louvers as pictured above. 
USE CAUTION: Do not over-tighten the installation hardware. 
We also offer S30 Louvered Hood Vents.
*****
As many of you may know, the 1977-78 280Z came with hood vents in the hood. 
But often, early model S30 owners reach out to us and ask if our S30 Hood Vents will work for their earlier application. They are in need of better venting especially with motor upgrades and swaps. The short answer is, yes. 
If your Z has the 77-78 280Z-style hood with hood vent openings, these 280Z-style Hood Vents will be compatible (take a look at the installation video to confirm your vent openings are OEM, feel free to email us with any specific fitment questions). 
For owners with hoods that don't have holes for hood vents, you'll need to do some cutting and drilling in your hood to install, but you can certainly use our hood vents. 
*Many of our products are in-stock. However, because all of our products are custom fabricated, they may not be immediately available. Products that are not currently stocked may take 3-4 weeks from when your order is placed to when they're available for shipping. If you want to know the availability of this item, please email Sales@Skillard.com.
Thanks for visiting Skillard.com, home to custom Z car parts. Find what you need to build your vision!