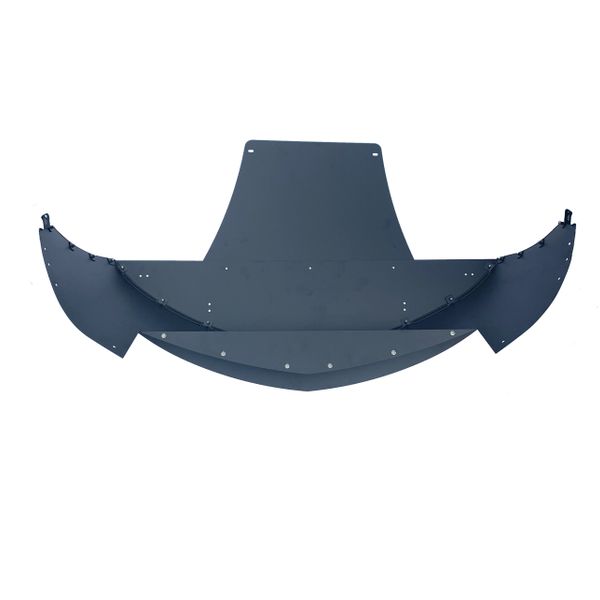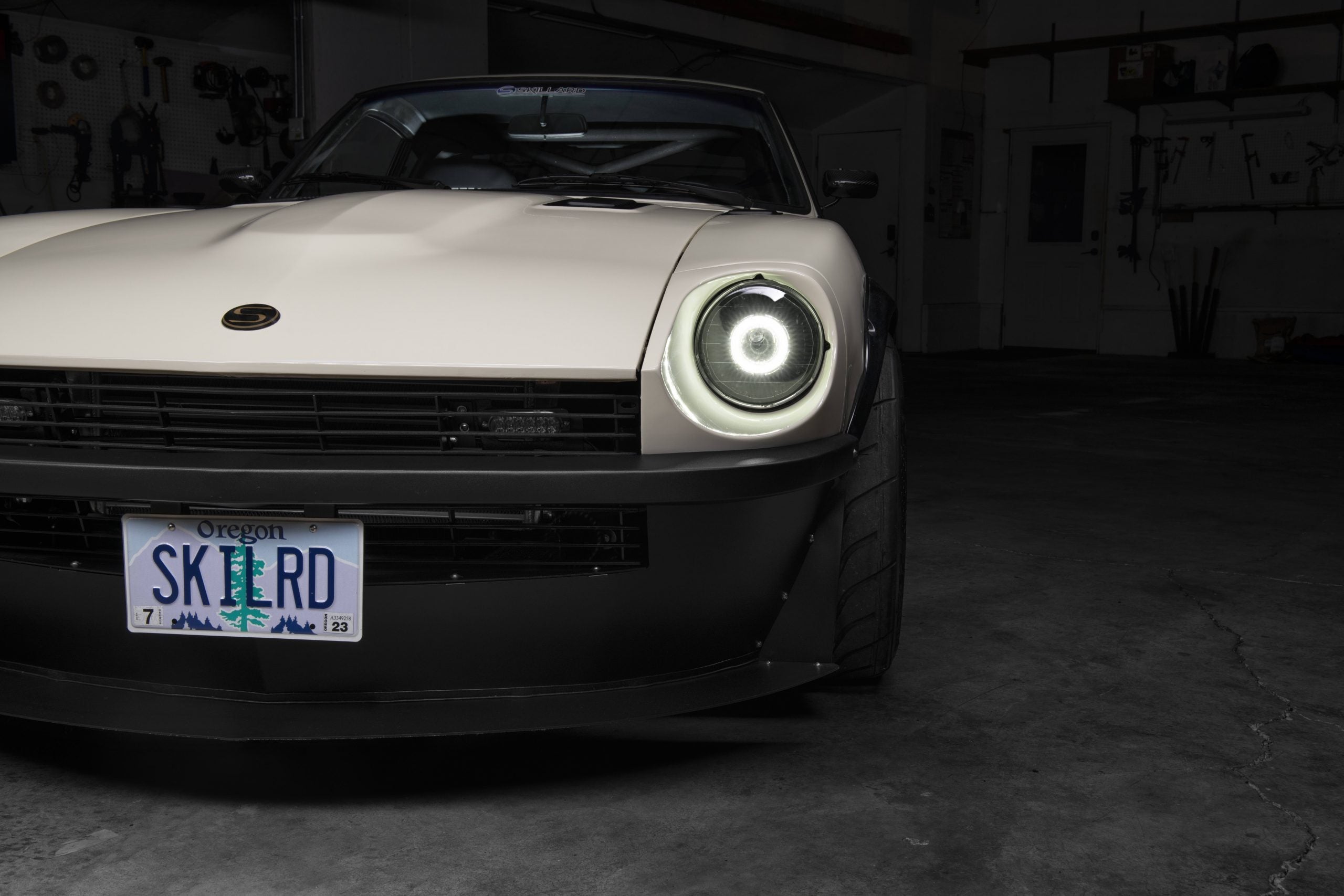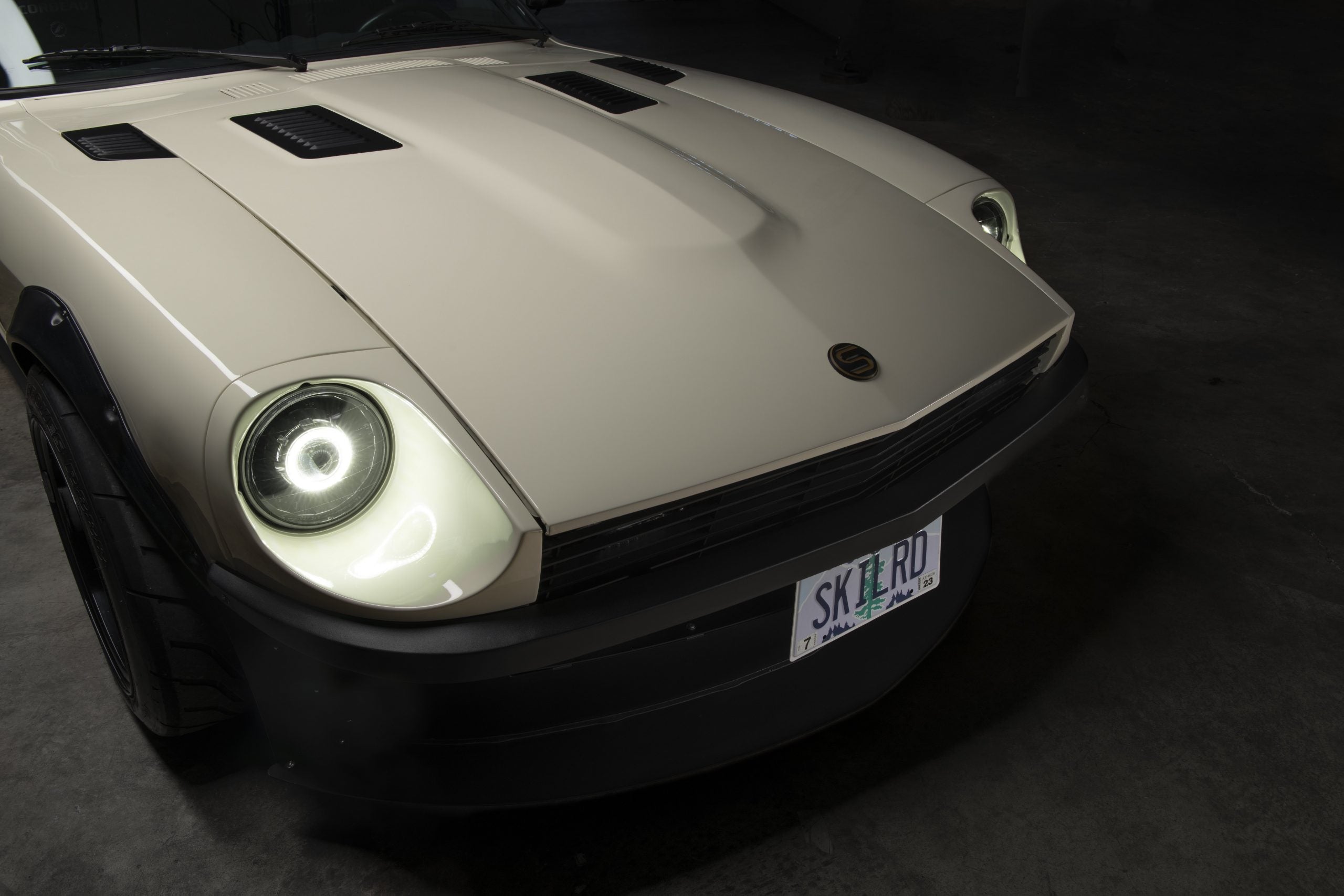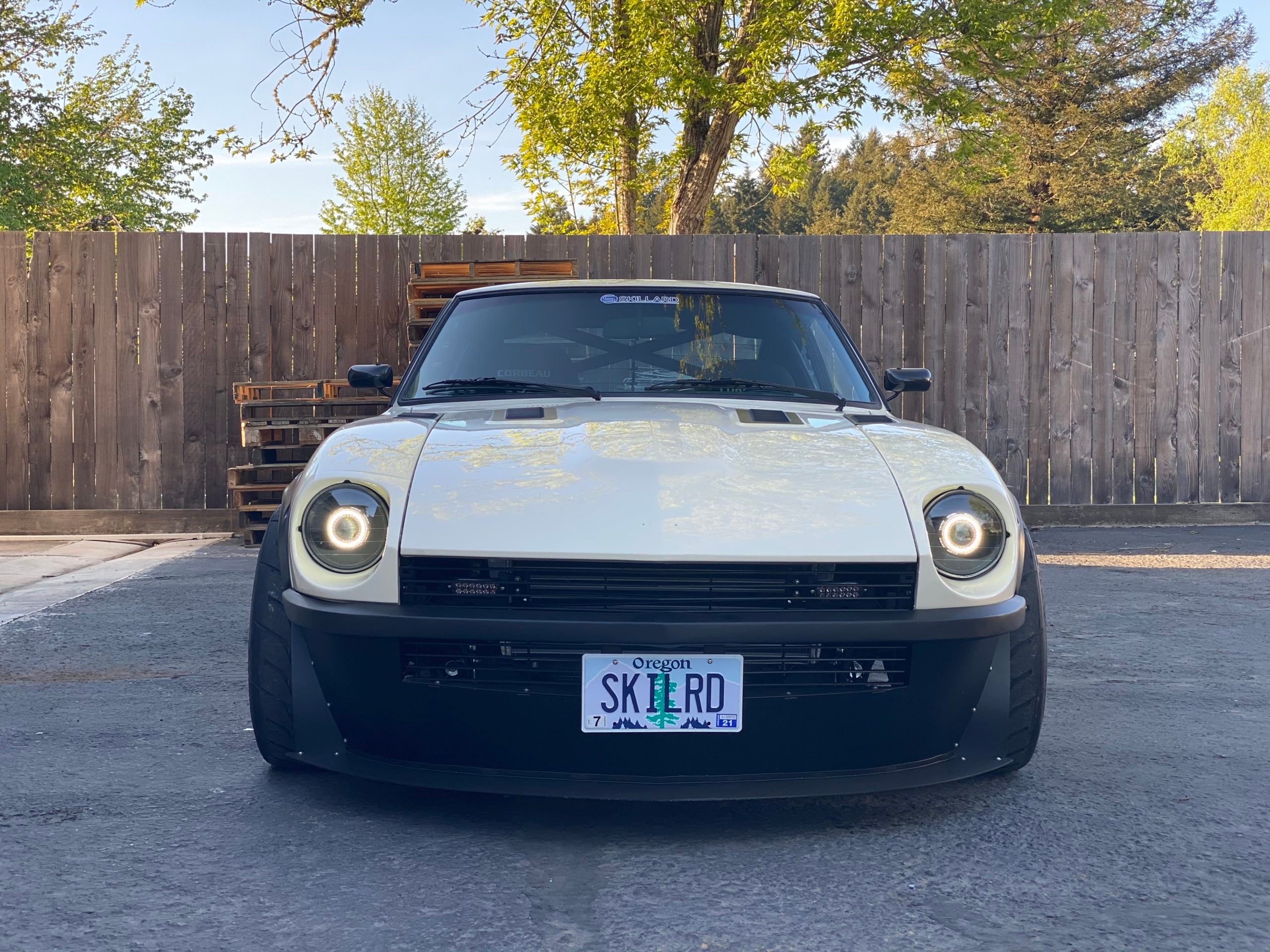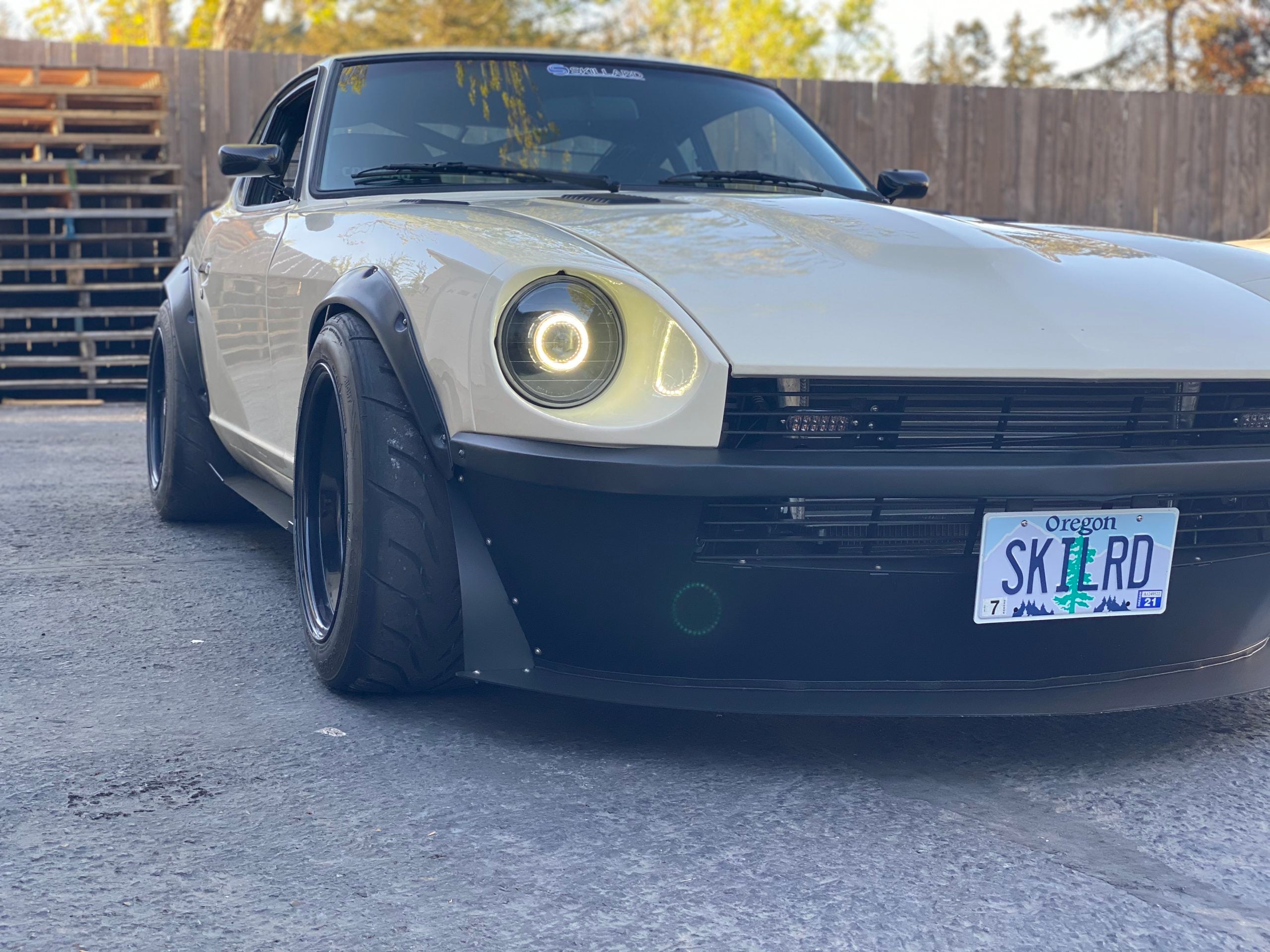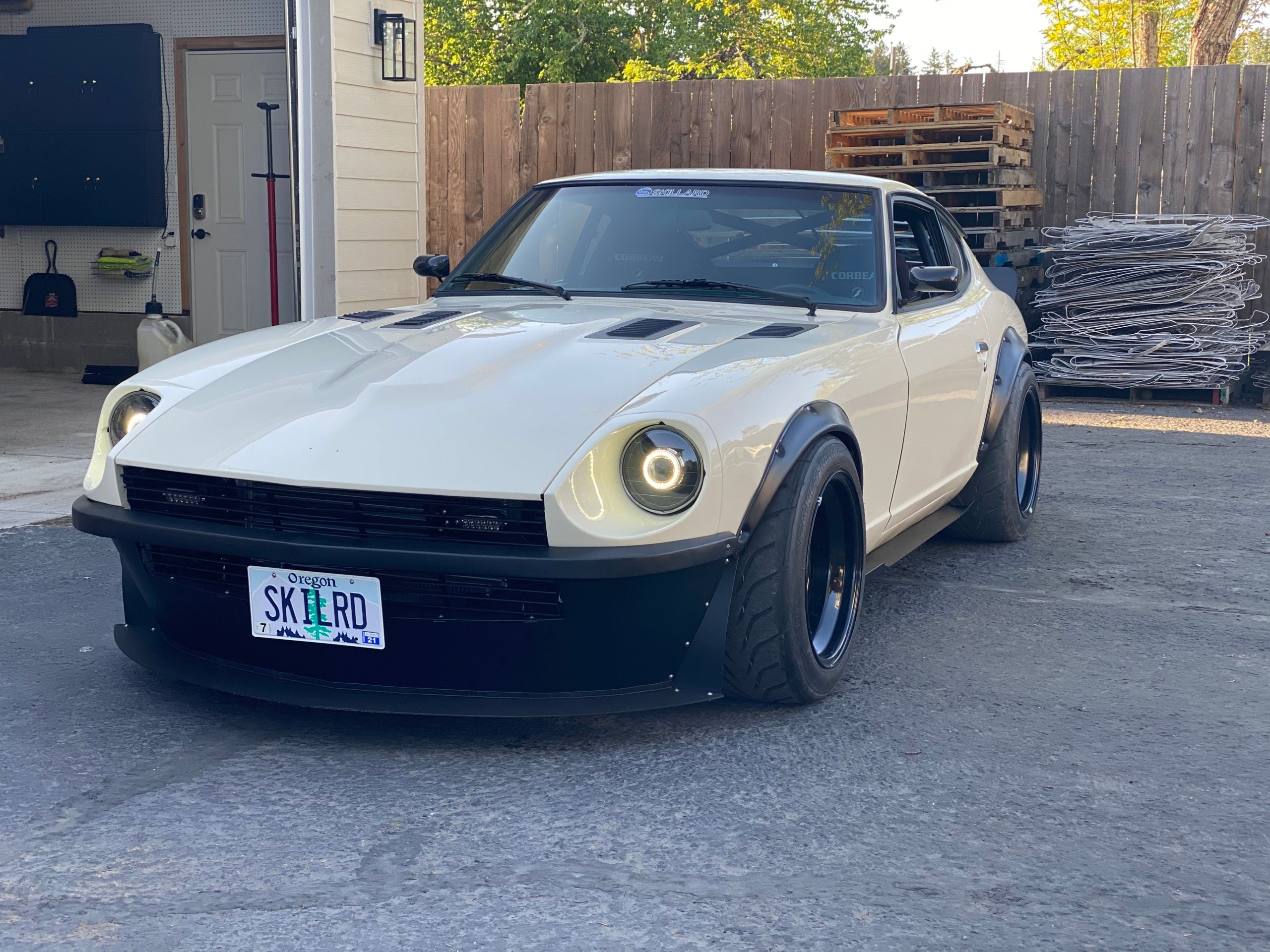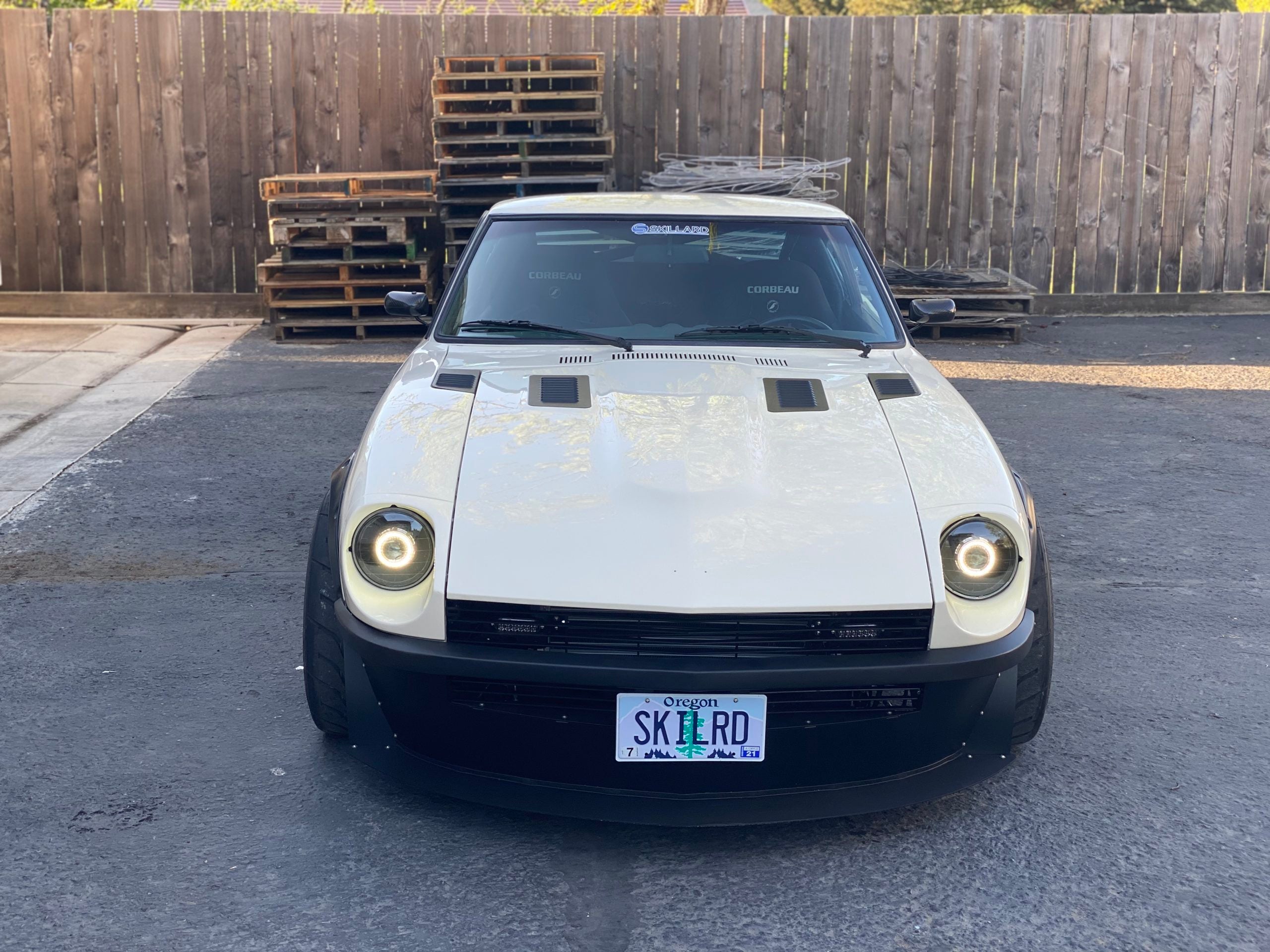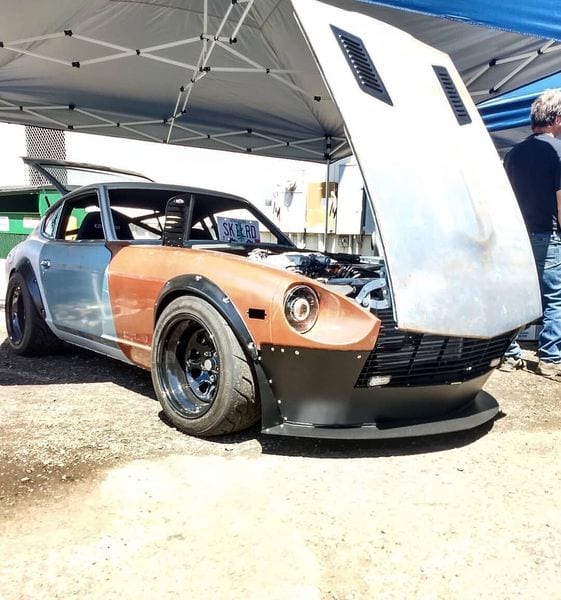 FRONT AIR DAM & SPLITTER KIT, ALUMINUM | DATSUN | 240Z | 260Z | 280Z
This is our take on a sleek front end that follows the lines of the car while giving it an understated aggressive look.
Our air dam & splitter kit is CNC cut all out of aluminum.

Tired of flimsy and brittle air dams made from plastic or fiberglass? Time to upgrade to our aluminum setup.
The splitter is made from 1/8" aluminum. The air dam and splitter dams are made from 1/16" aluminum which is very strong in itself. However after all the pieces are tied together and installed you are left with a very stout nose for your S30.
This setup weighs less than 20 lbs. It will come will the hardware needed for installation as well as a piece of Trim-Lok bulb seal (60" long) that can be installed between the air dam and splitter.

Available in raw aluminum or black powder coat.
Note: production air dams do not come with turn signal cutouts.
*** This is a large item to ship. We do our best to keep shipping costs as low as possible. However for Air Dam orders shipping to Hawaii, Alaska or international destinations, the website may not calculate enough to cover shipping costs. If there is a shipping calculation error, Skillard will email you to make any adjustments that may be needed.

INSTALLATION:
Please watch all videos (below) prior to installation.
The air dam comes assembled to the splitter, so we've included the Type 1 Splitter installation videos - they use the same turnbuckles and brackets. The splitter plate looks a little different, but installs in the same manner.
The main difference is that the top of the air dam attaches to the bottom of the headlight buckets with the provided M5 machine screws and nuts.
*Many of our products are in-stock. However, because all of our products are custom-fabricated, they may not be immediately available. Products that are not currently stocked may take 3-4 weeks from when your order is placed to when they're available for shipping. If you want to know the availability of this item, please email Sales@Skillard.com.
Thanks for visiting Skillard.com, home to custom Z car parts. Find what you need to build your vision!