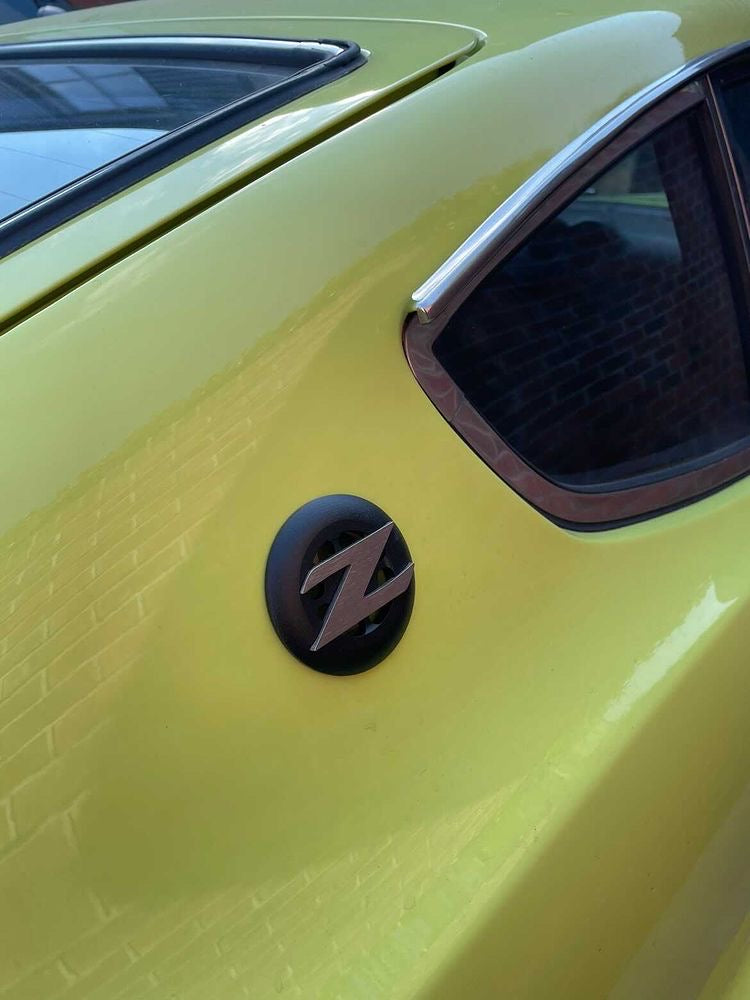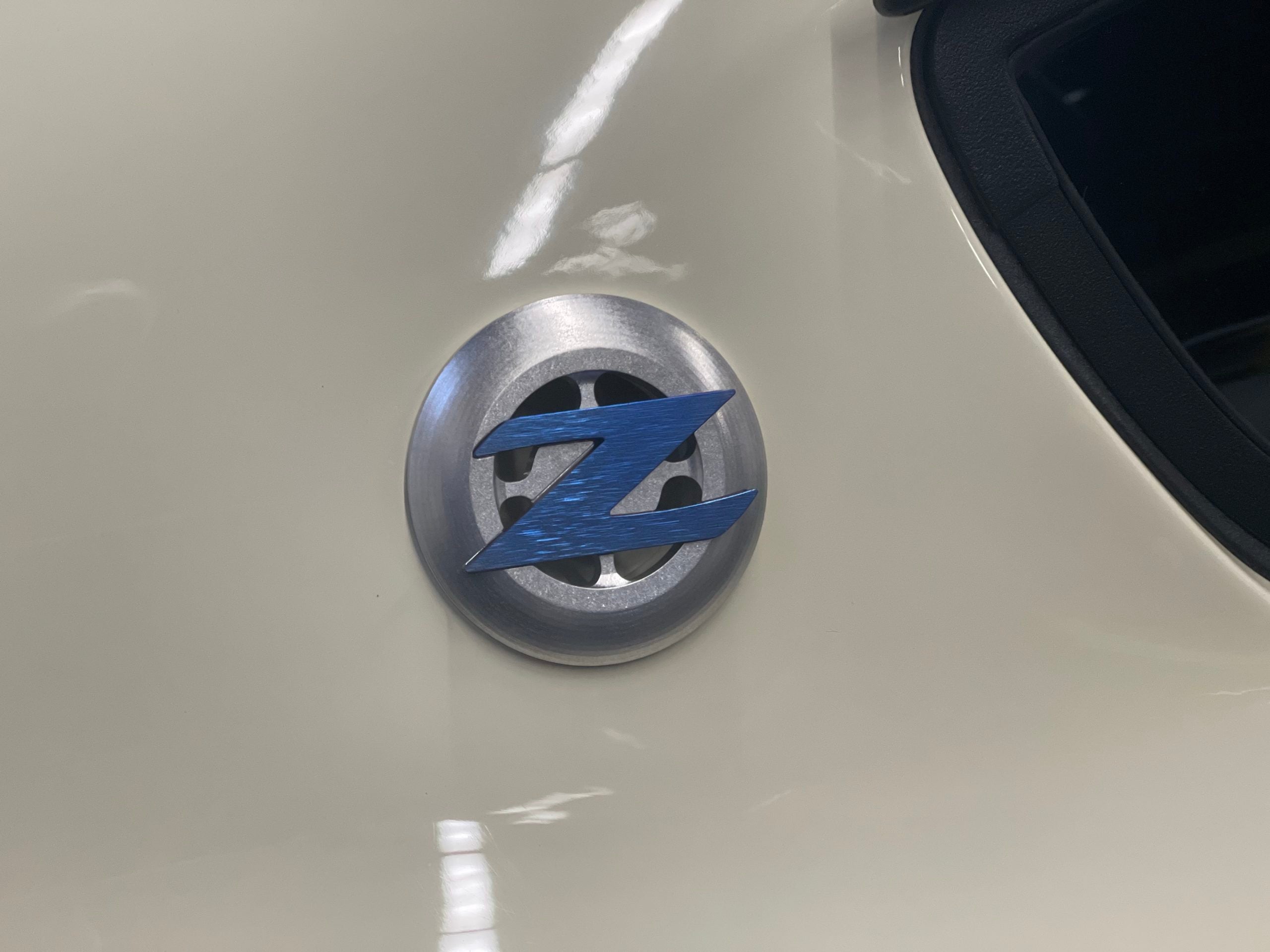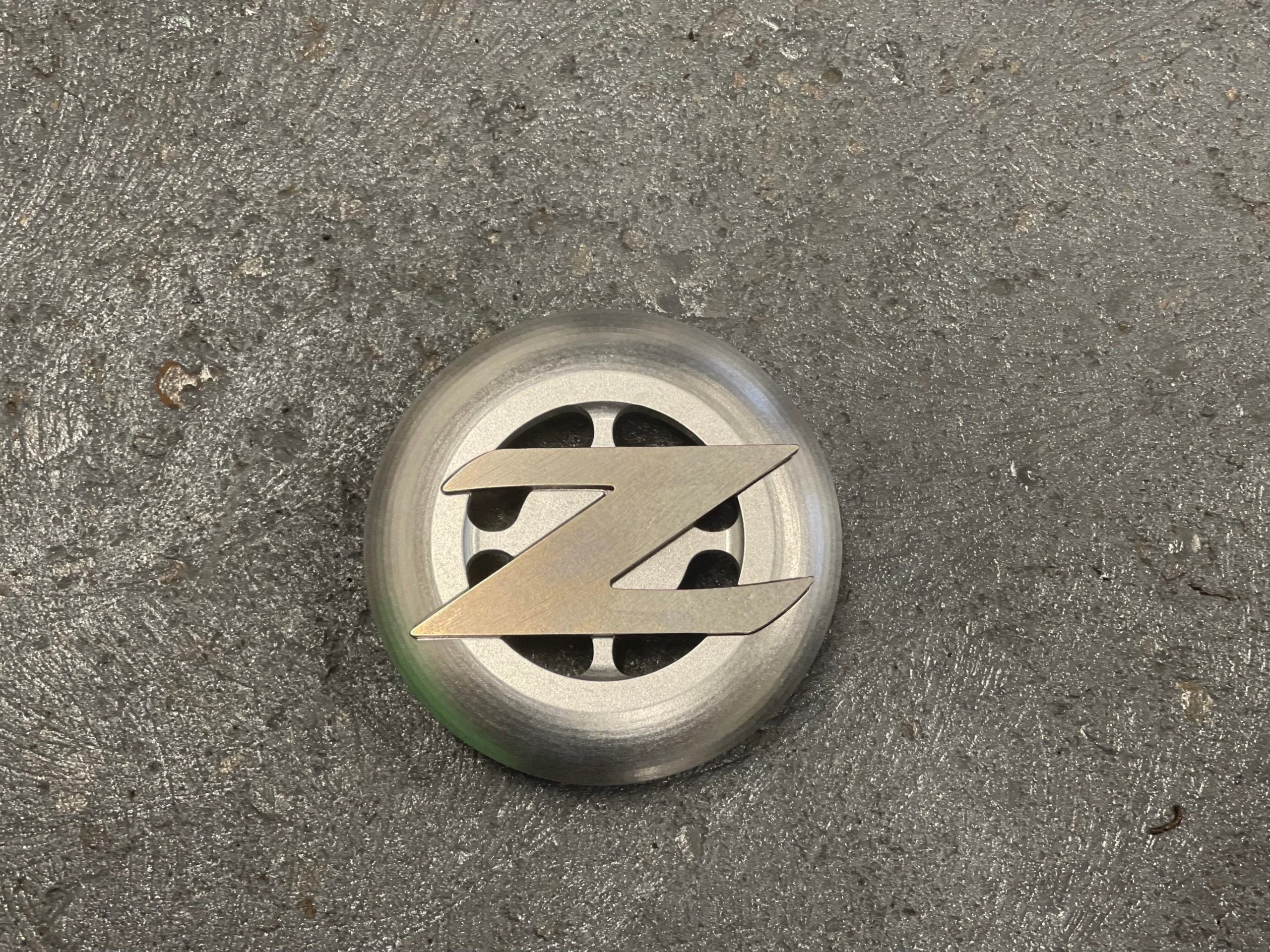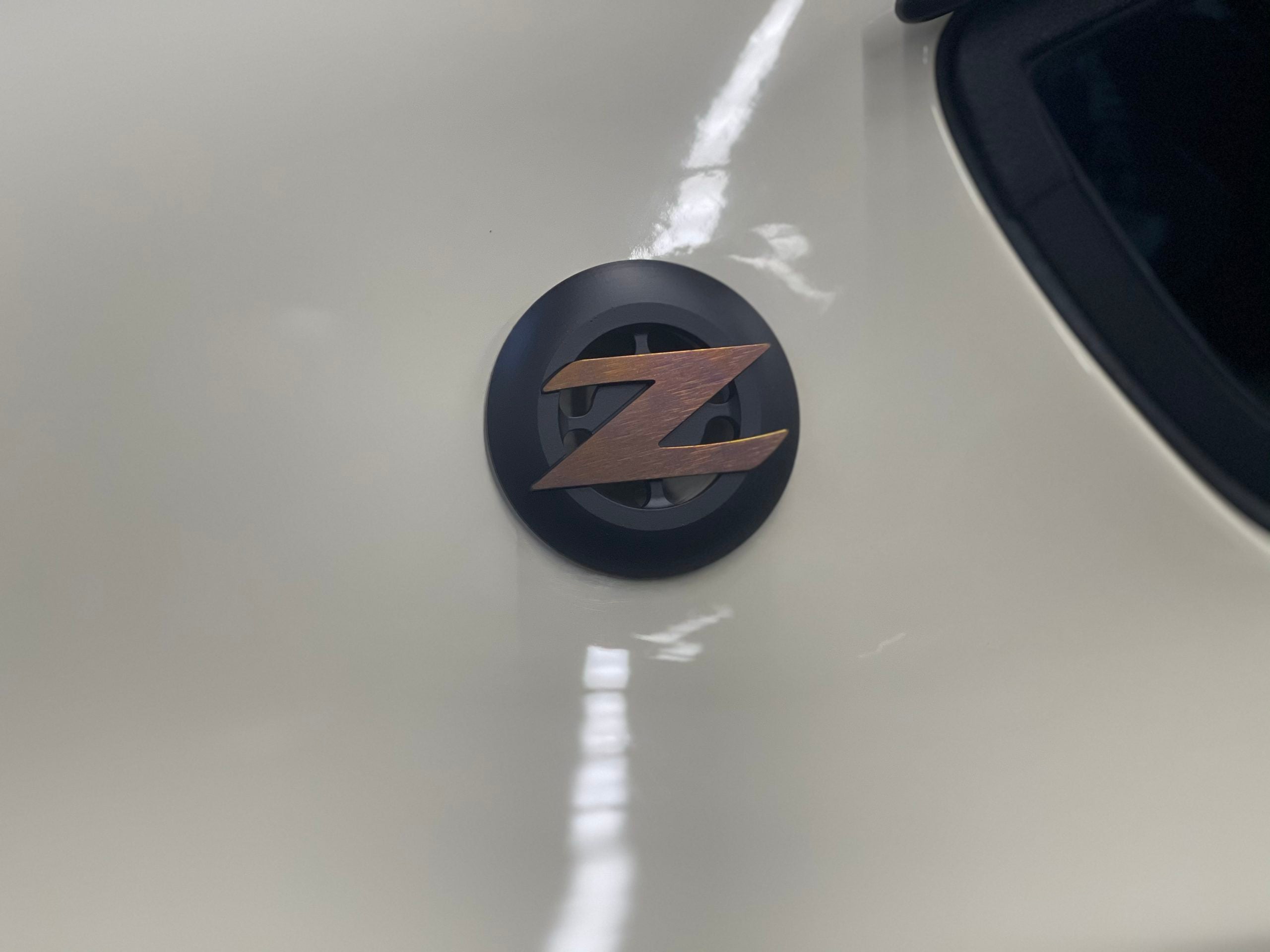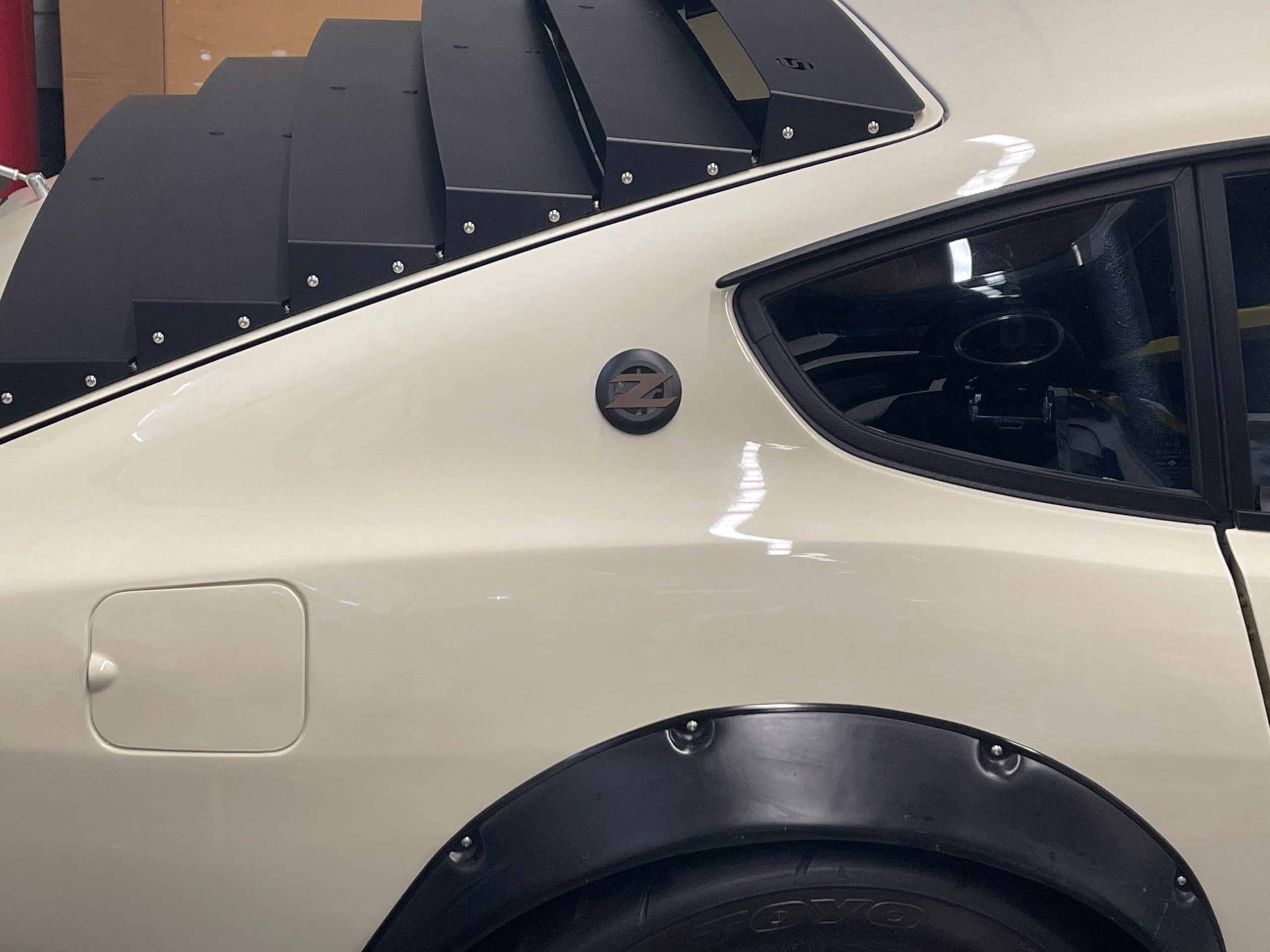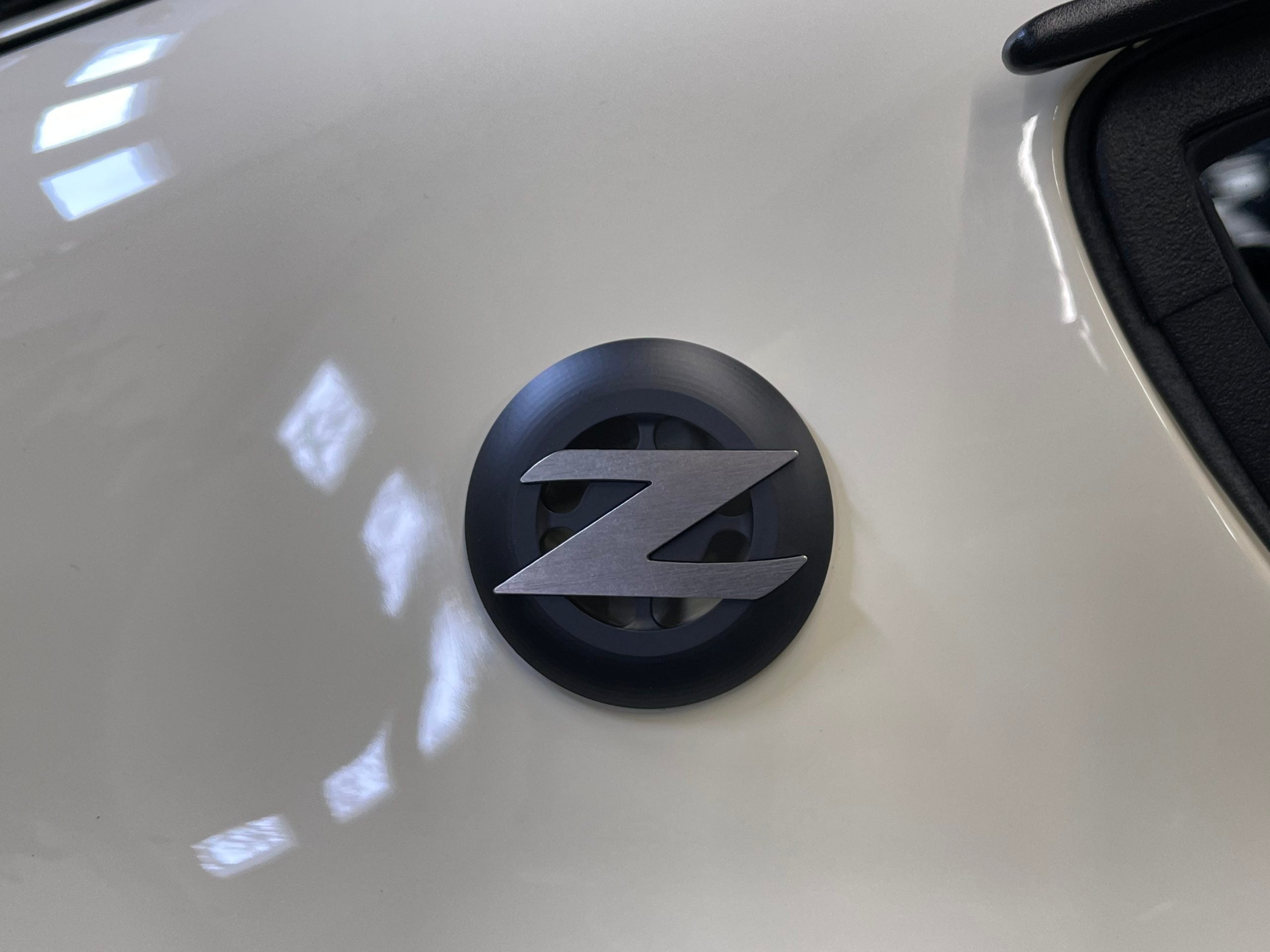 BILLET ROOF PILLAR EMBLEMS | DATSUN | 240Z | 260Z | 280Z (1971-1978)
Billet 6061 CNC Machined B Pillar Vent Emblems with Titanium "Z" inlays for your 240Z, 260Z, and 280Z!
These beautifully crafted emblems are sold as a pair and are available in a few finishing options.
Since the "Z" is titanium, it can be electro-anodized and the available color options are shown in the drop-down menu.
The "Z" is available in these colors: Gold, Silver, Purple, Blue. No other colors are available, and we don't plan to produce any other colors at this time.
The 6061 billet aluminum backer is available in a tumbled raw finish, or in black powder coating.
The center section of the emblem is open to still allow cabin air to escape. The backside of the emblem has pressed pins that, when used with the included barrel clips, simply press in like OEM. These are a tight fit so ensure that you are pressing the emblem in evenly.
NOTE: These Roof Pillar Emblems will not work with the 1970 240Z. Contact us with any questions.
The "Z" will come attached to the billet by way of 3M VHB, and if you have ever used this tape you know it does not separate easily.
* If you try to separate the "Z" from the billet backer (because you want to paint the backer a different color for example) you will likely destroy the "Z" trying to do so. So if you are interested in getting the "Z" not attached to the billet backer, please email us beforehand.
** For 260Z/280Z 2+2 owners, please note that the hole pattern is different than the 2-seater, so the pins will not work for installation. The overall size of the emblem is slightly different than the factory 2+2 emblems as well. However, the emblems can be affixed with 3M VHB tape, which is incredibly strong. When you place your order, include a note that you have a 2+2 and that you don't need the pins.
*** Many of our products are in-stock. However, because all of our products are custom-fabricated, they may not be immediately available. Products that are not currently stocked may take 3-4 weeks from when your order is placed to when they're available for shipping. If you want to know the availability of this item, please email Sales@Skillard.com.
Thanks for visiting Skillard.com, home to custom Z car parts. Find what you need to build your vision!