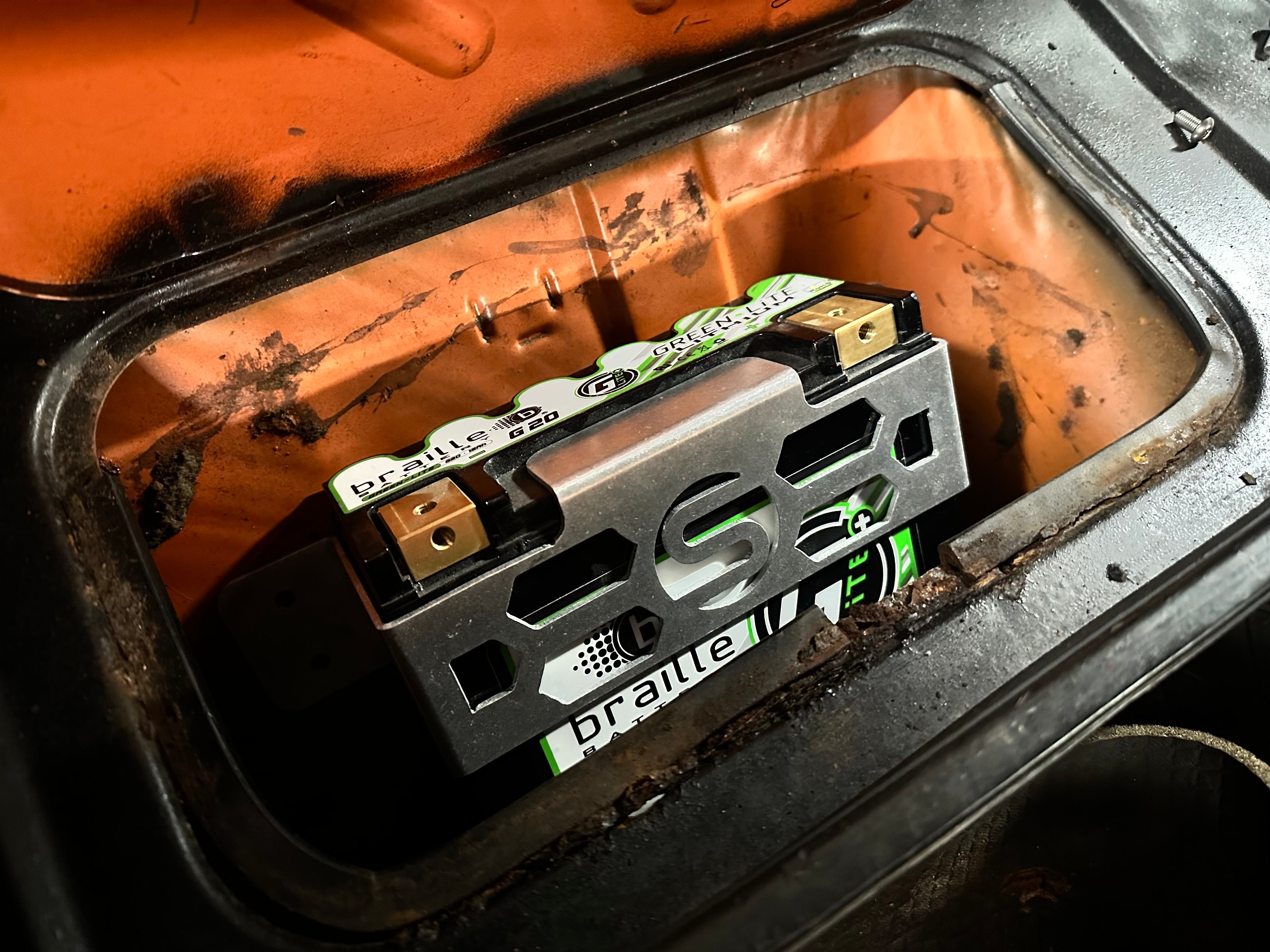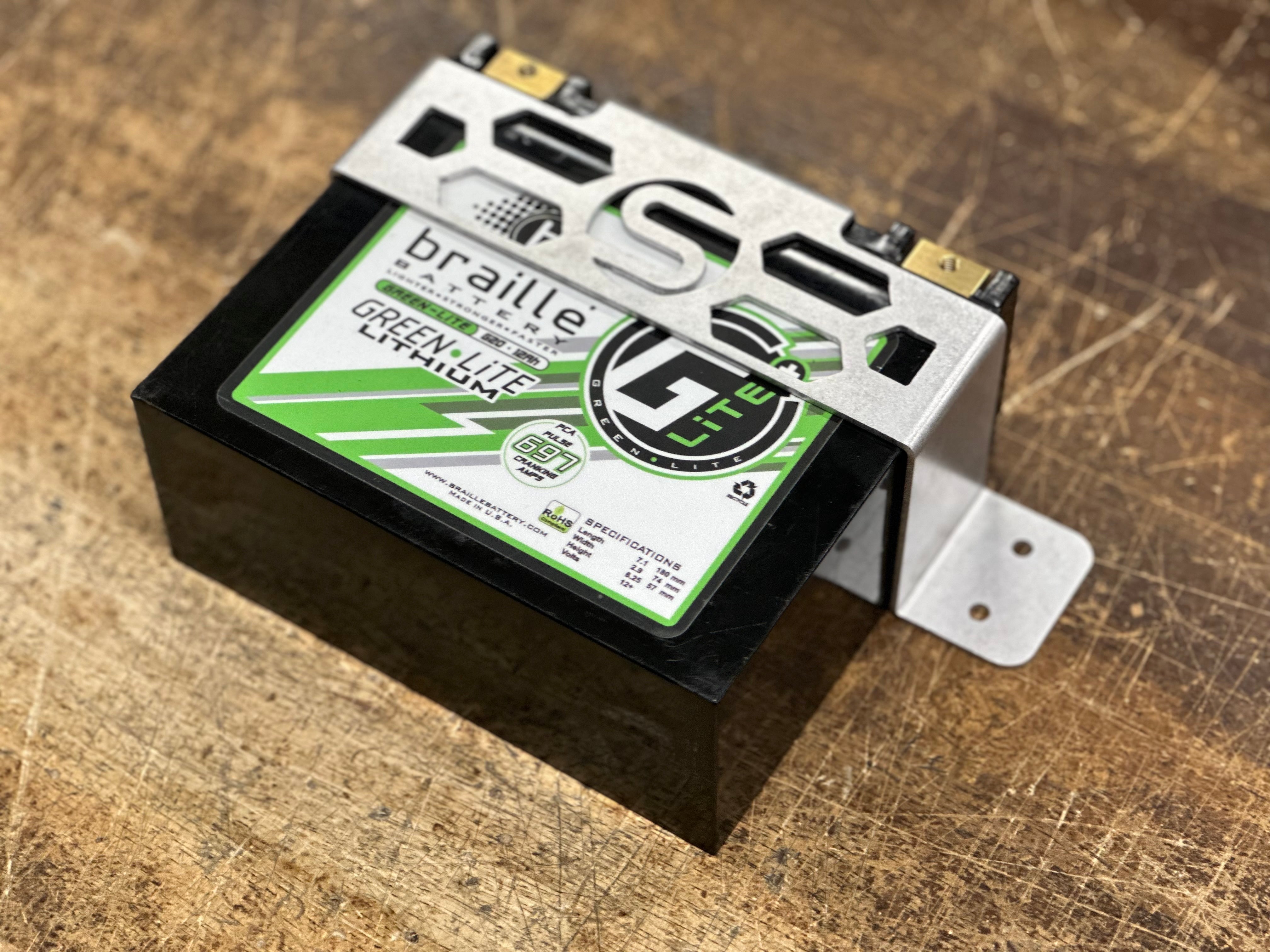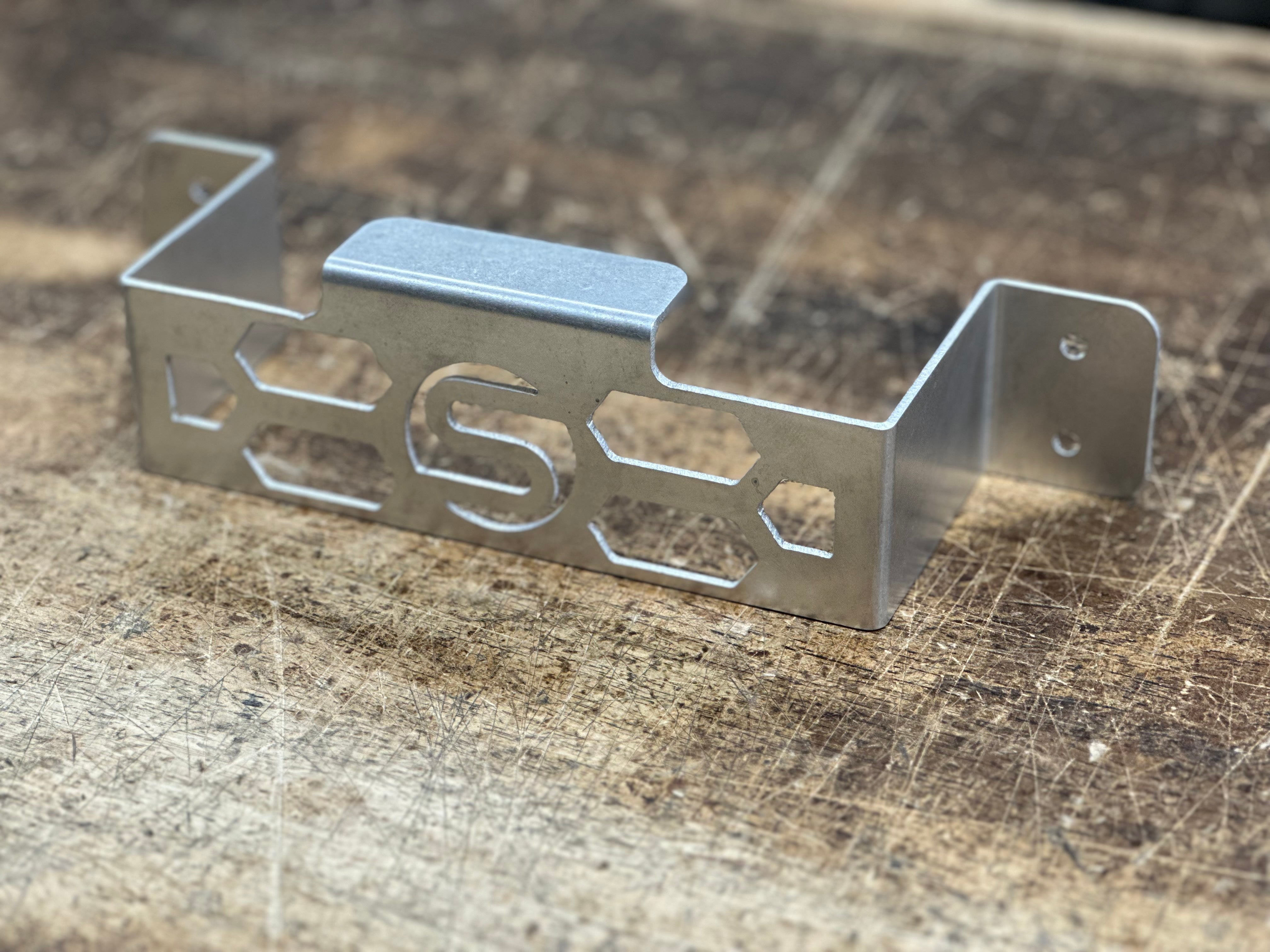 BATTERY HOLD DOWN (BEHIND THE SEATS) | DATSUN | 240Z | 260Z | 280Z
Skillard makes aluminum battery hold downs to snugly fit either the Braille B2015 Battery or the Braille G20 Battery behind the S30 seats.
Hardware is included to secure the bracket to the interior of the storage compartment. Bracket securing method will be rivnuts for strong mounting and a clean look.
The compartment lid (if still in your S30) will need to be removed and remain removed to ensure that the battery terminals will not contact the lid. In the future we intend to make a raised compartment lid for those that want the battery completely hidden.
Available in raw aluminum and in durable black powder coat. These brackets will work for the S30 chassis, 1970-1978 model years. Great for relocating a smaller battery in an out-of-the-way location.
*** We also offer the Braille B2015 or G20 Battery, available with this listing as a product drop-down option. Please note that the G20 battery has the option to include a charger.
For more information about Braille batteries, please take a look at Braille's website https://www.braillebattery.com/
NOTE: provided rivnuts are size M5.
*Many of our products are in-stock. However, because all of our products are custom-fabricated, they may not be immediately available. Products that are not currently stocked may take 3-4 weeks from when your order is placed to when they're available for shipping. If you want to know the availability of this item, please email Sales@Skillard.com.
Thanks for visiting Skillard.com, home to custom Z car parts. Find what you need to build your vision!