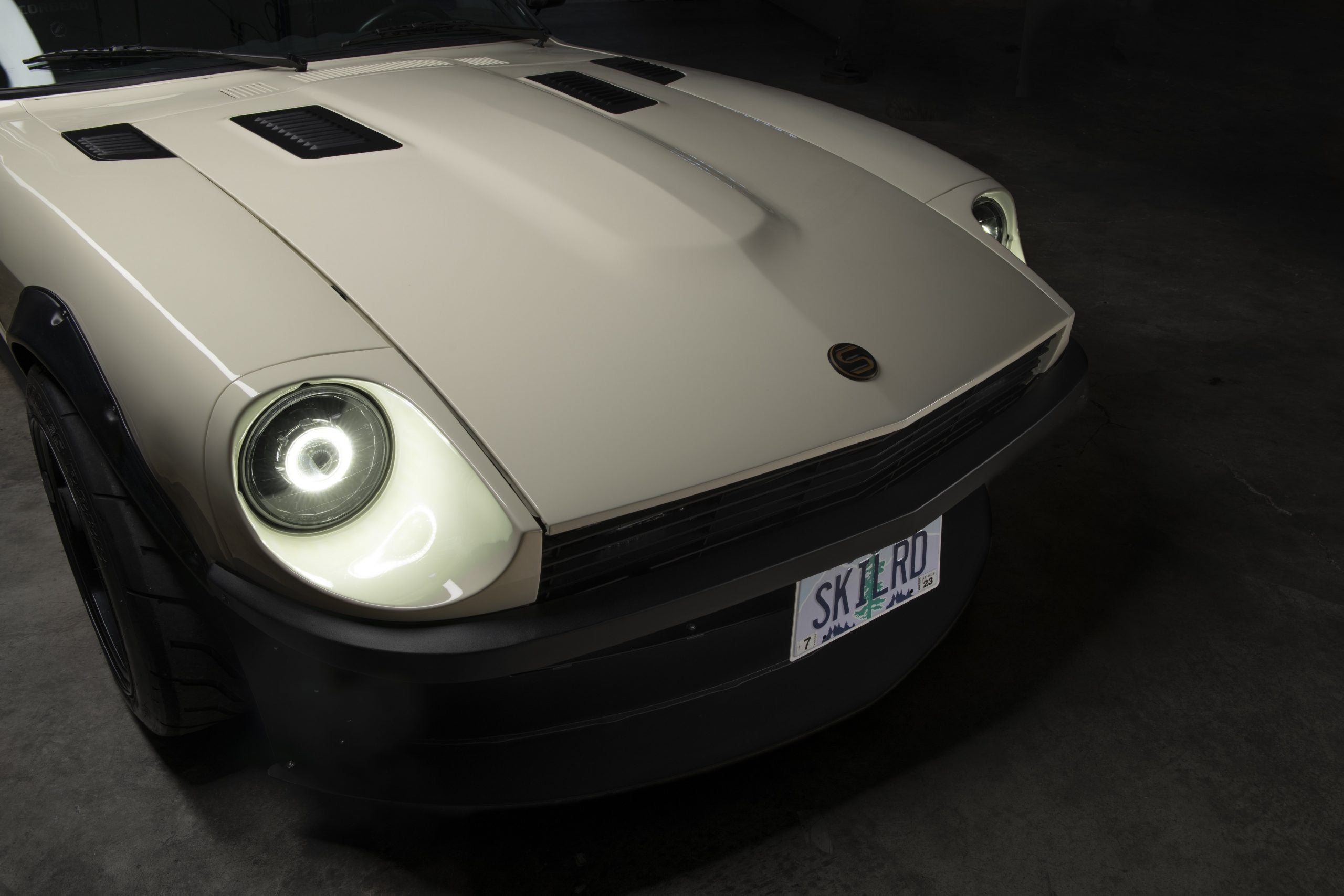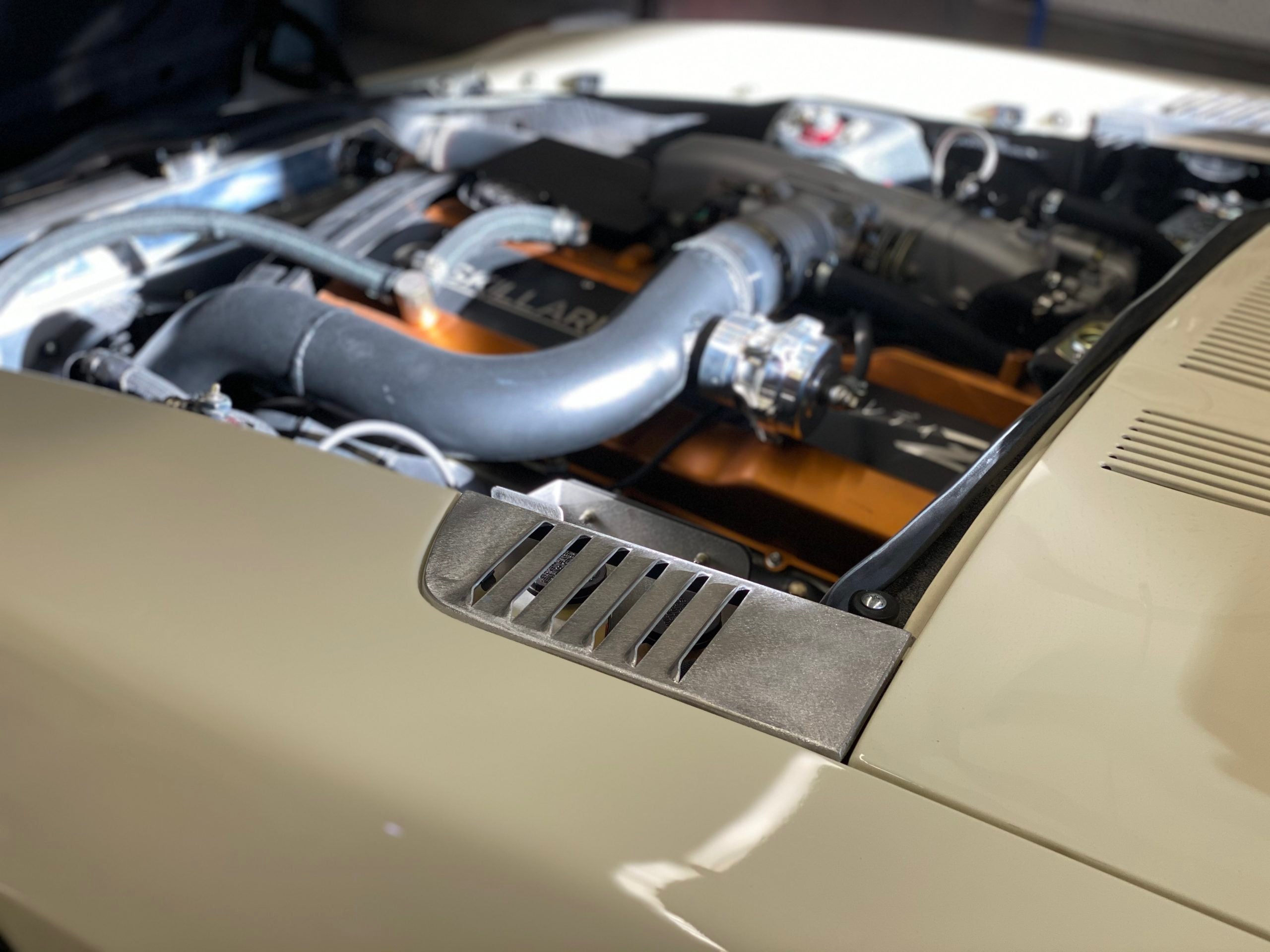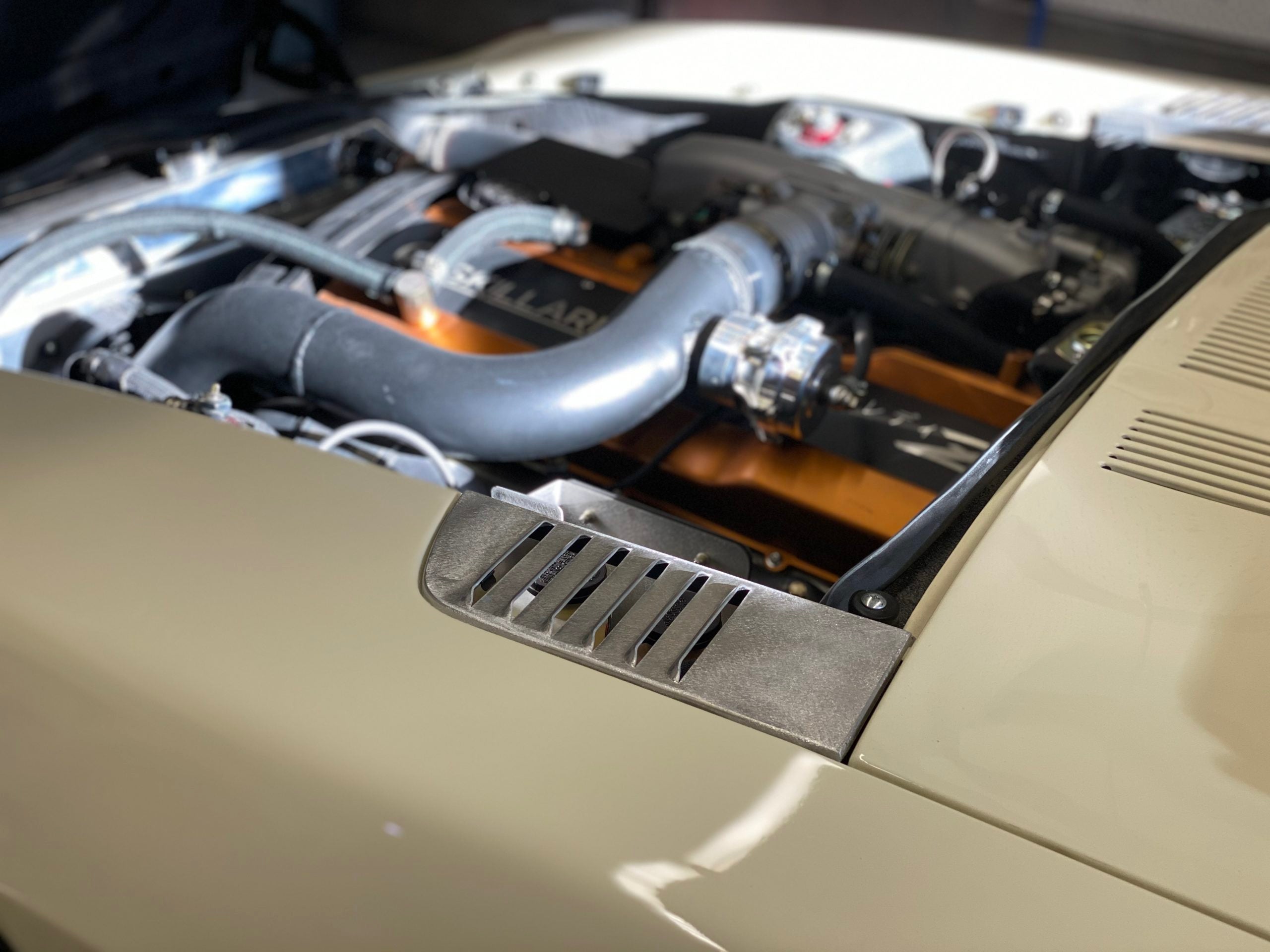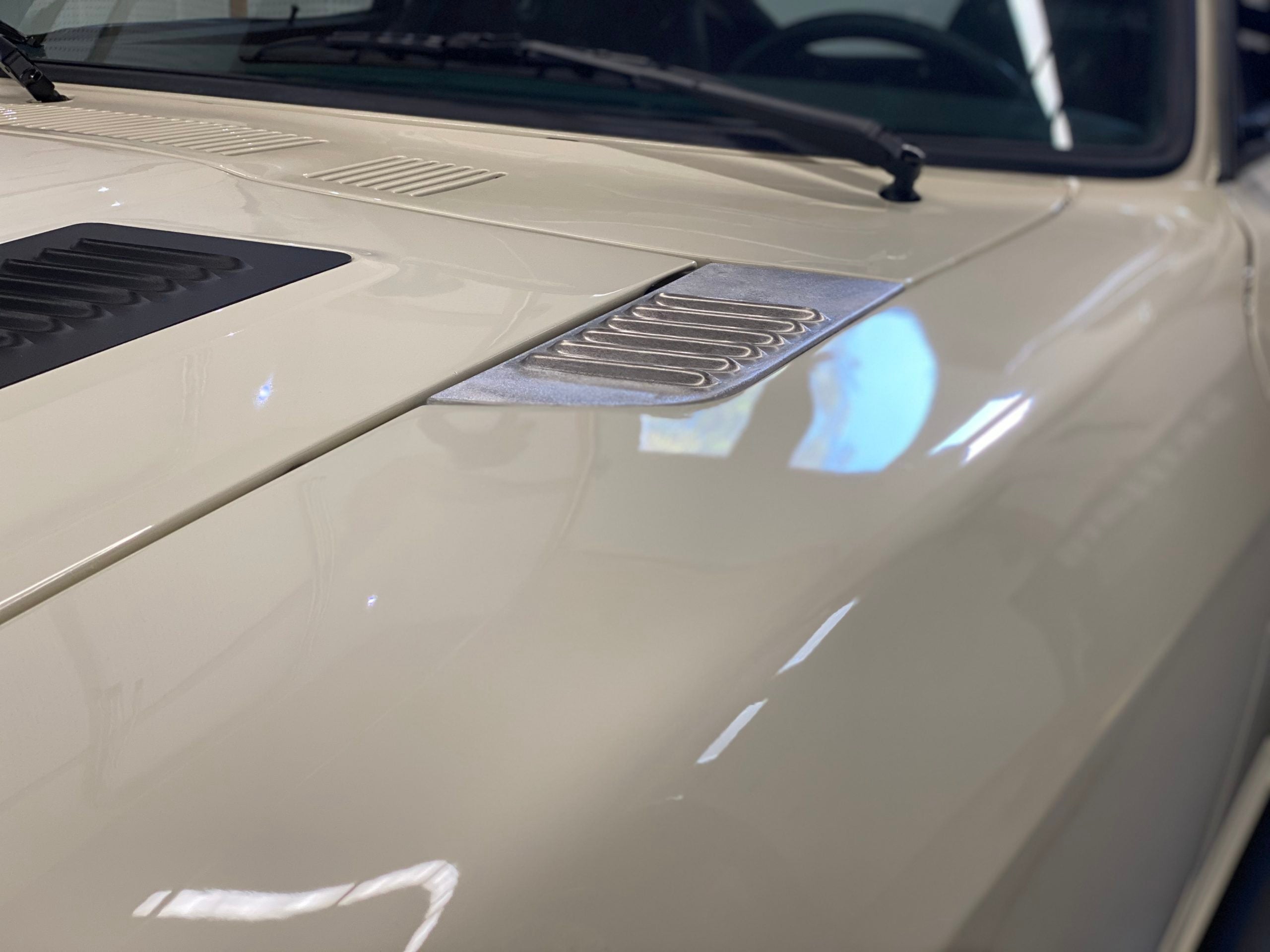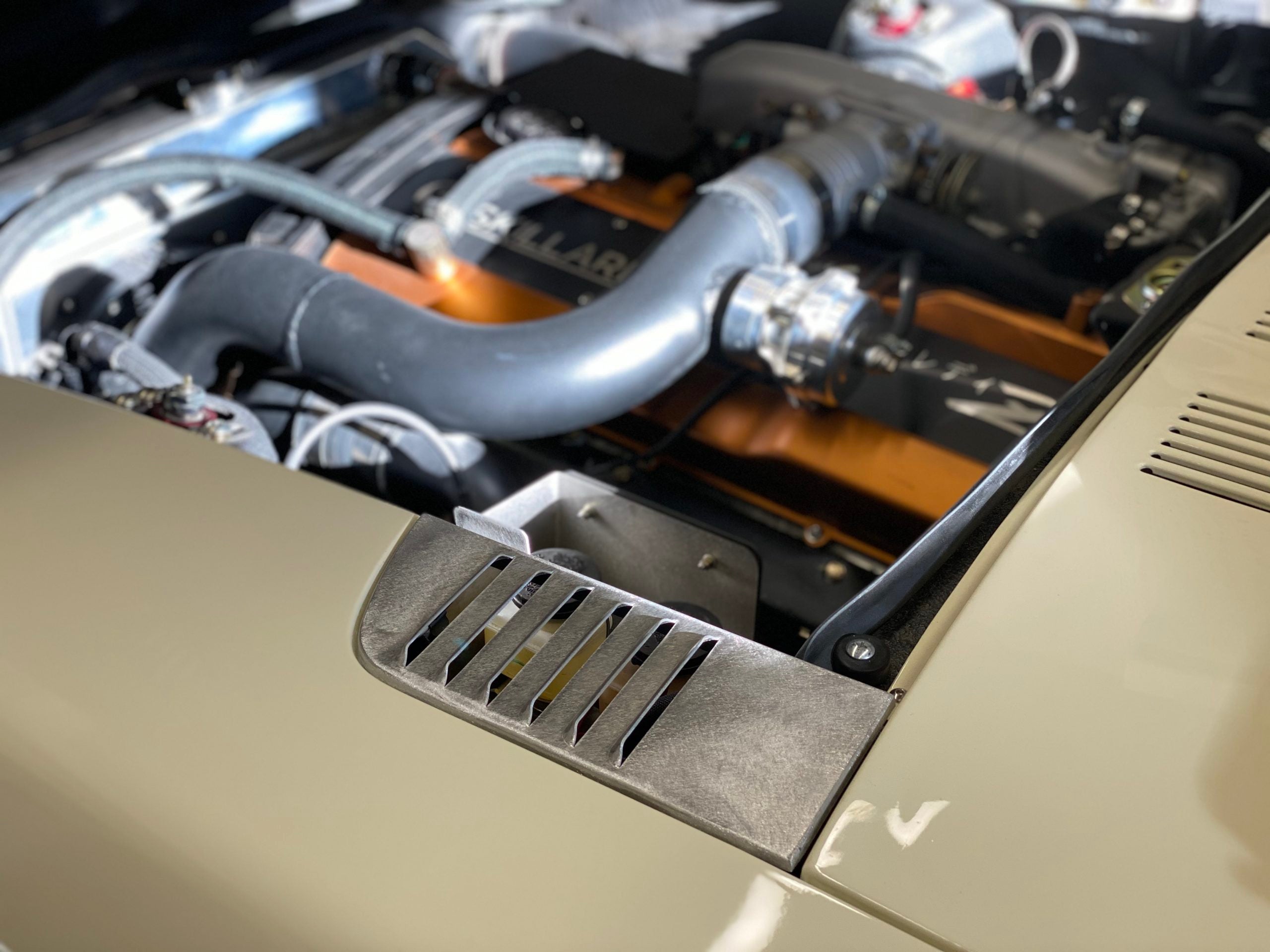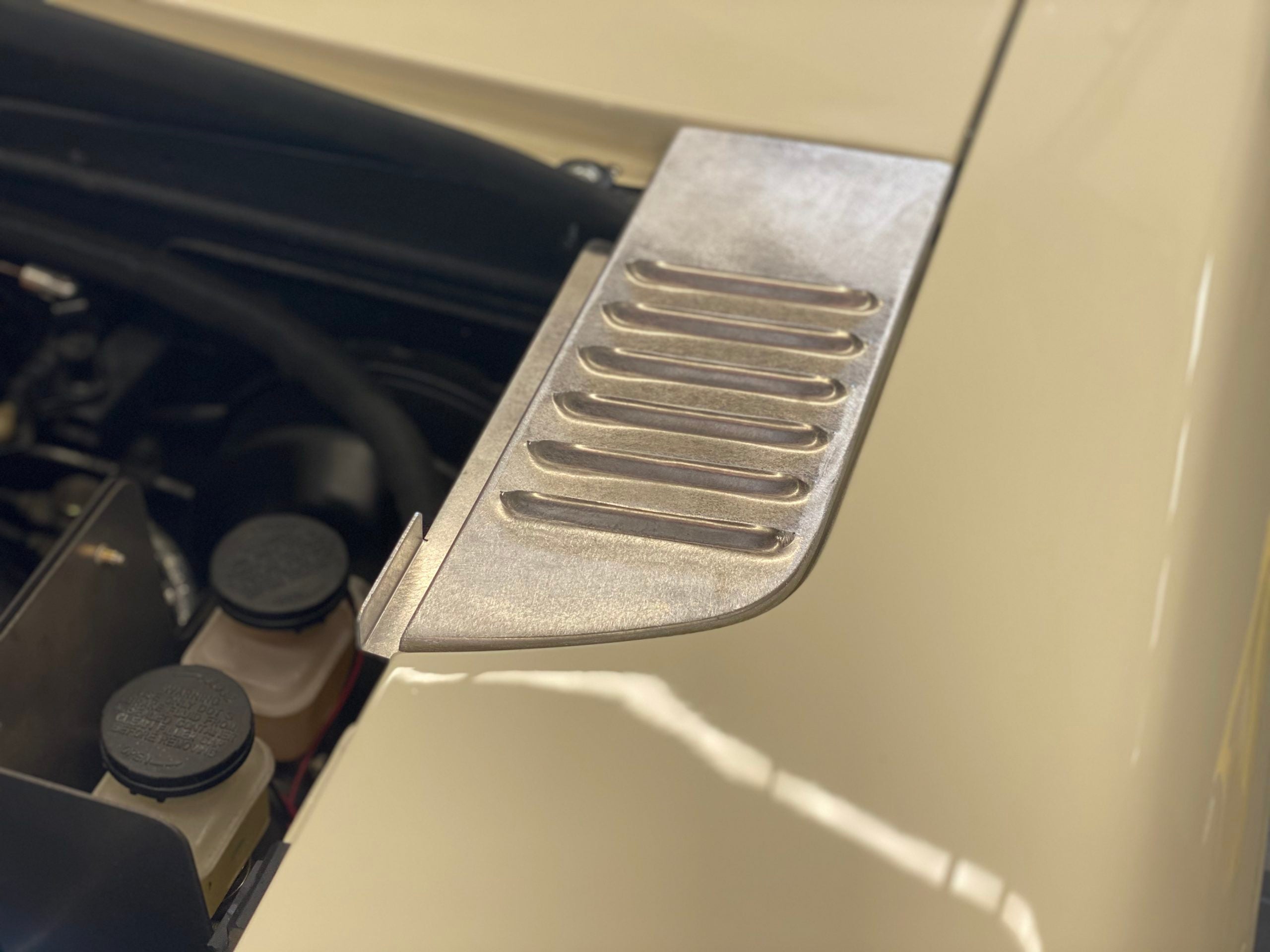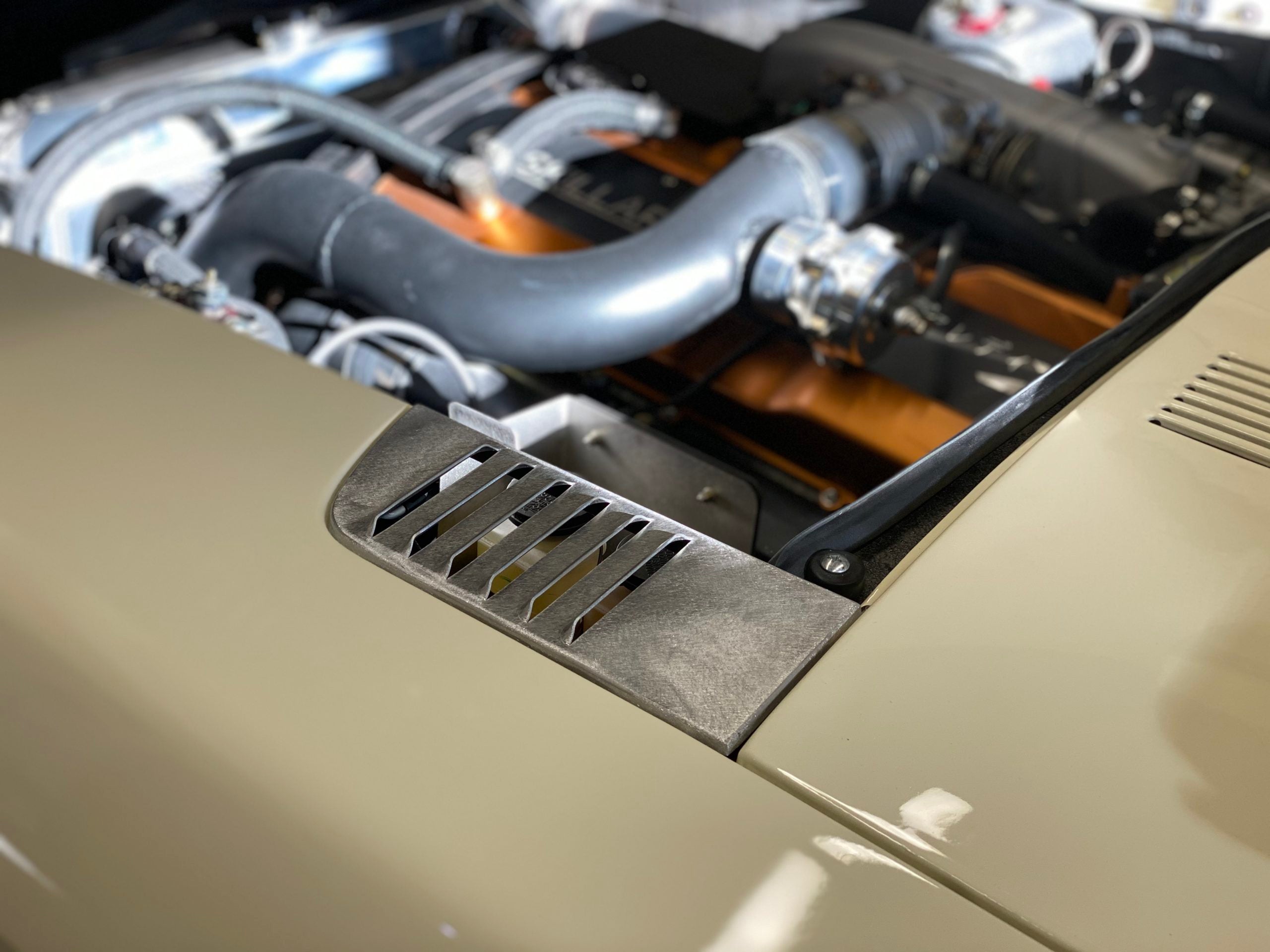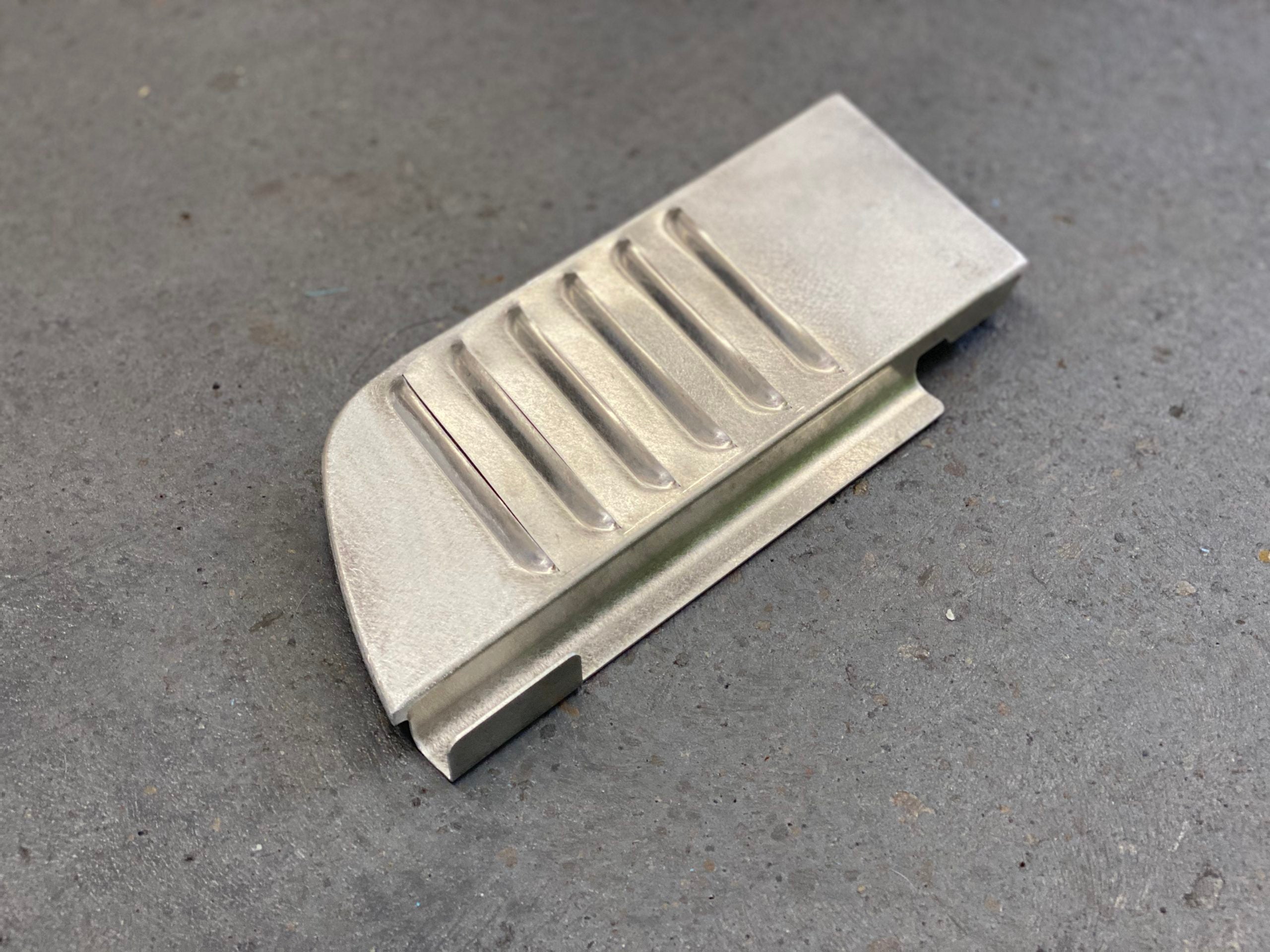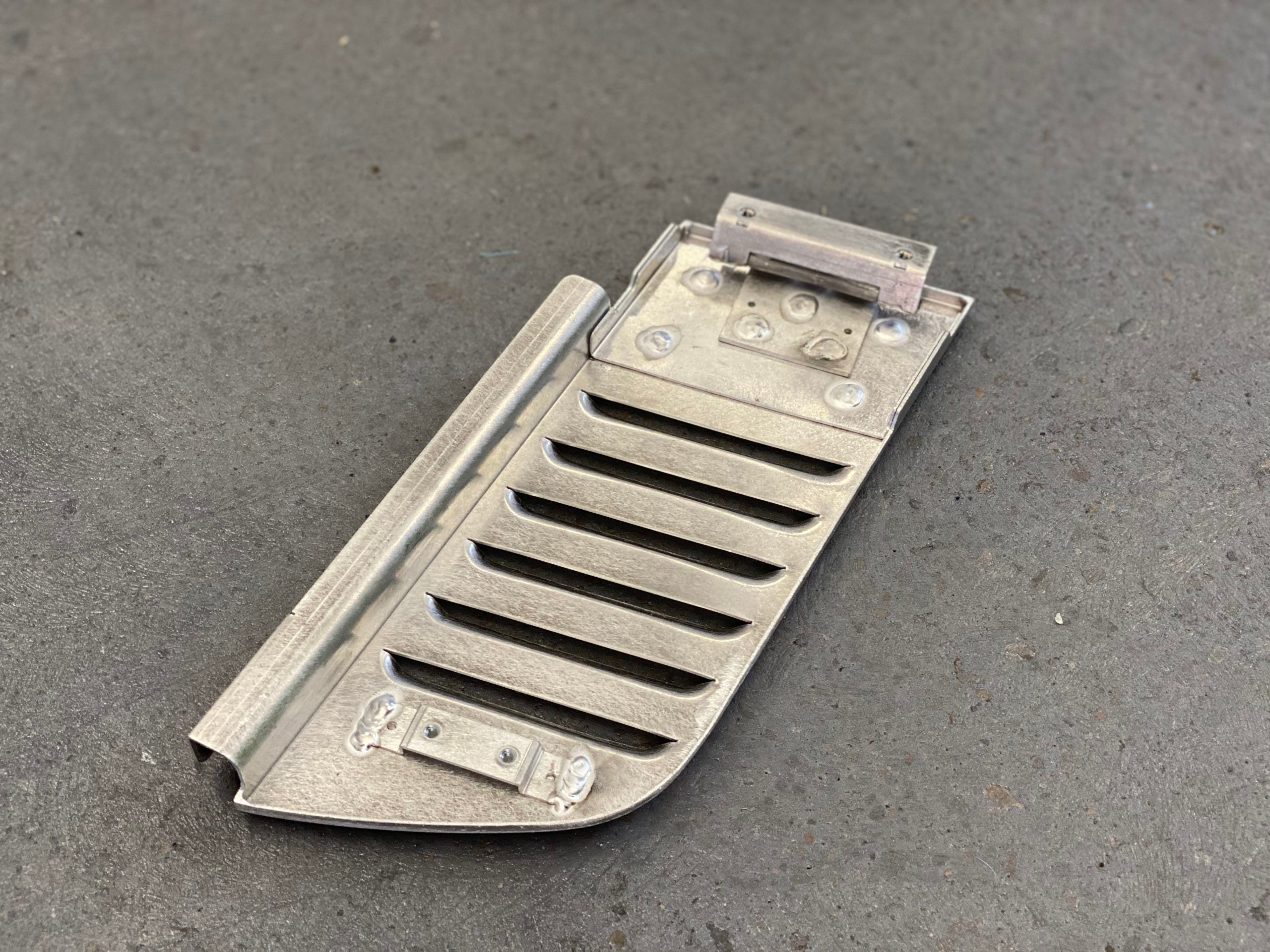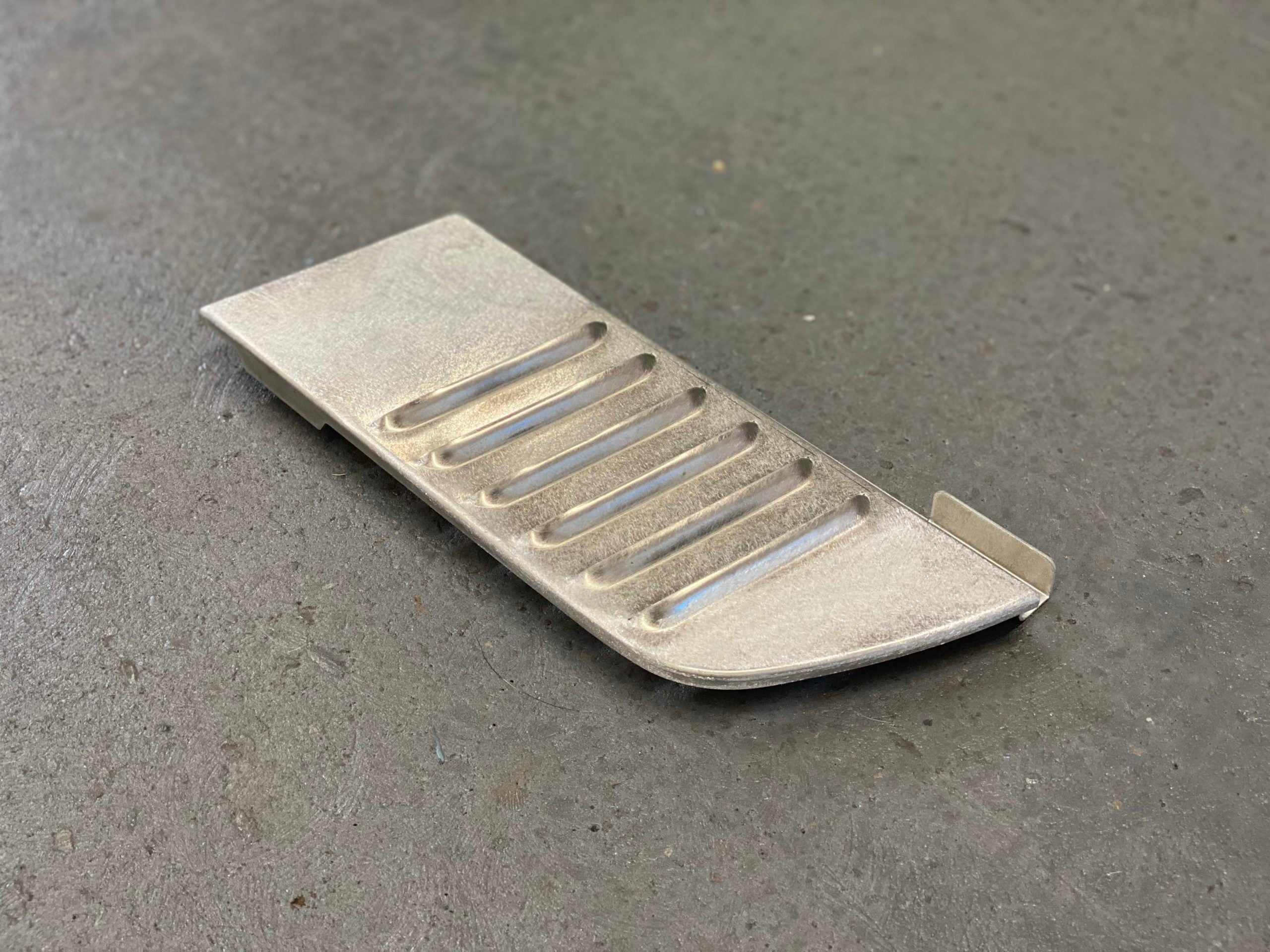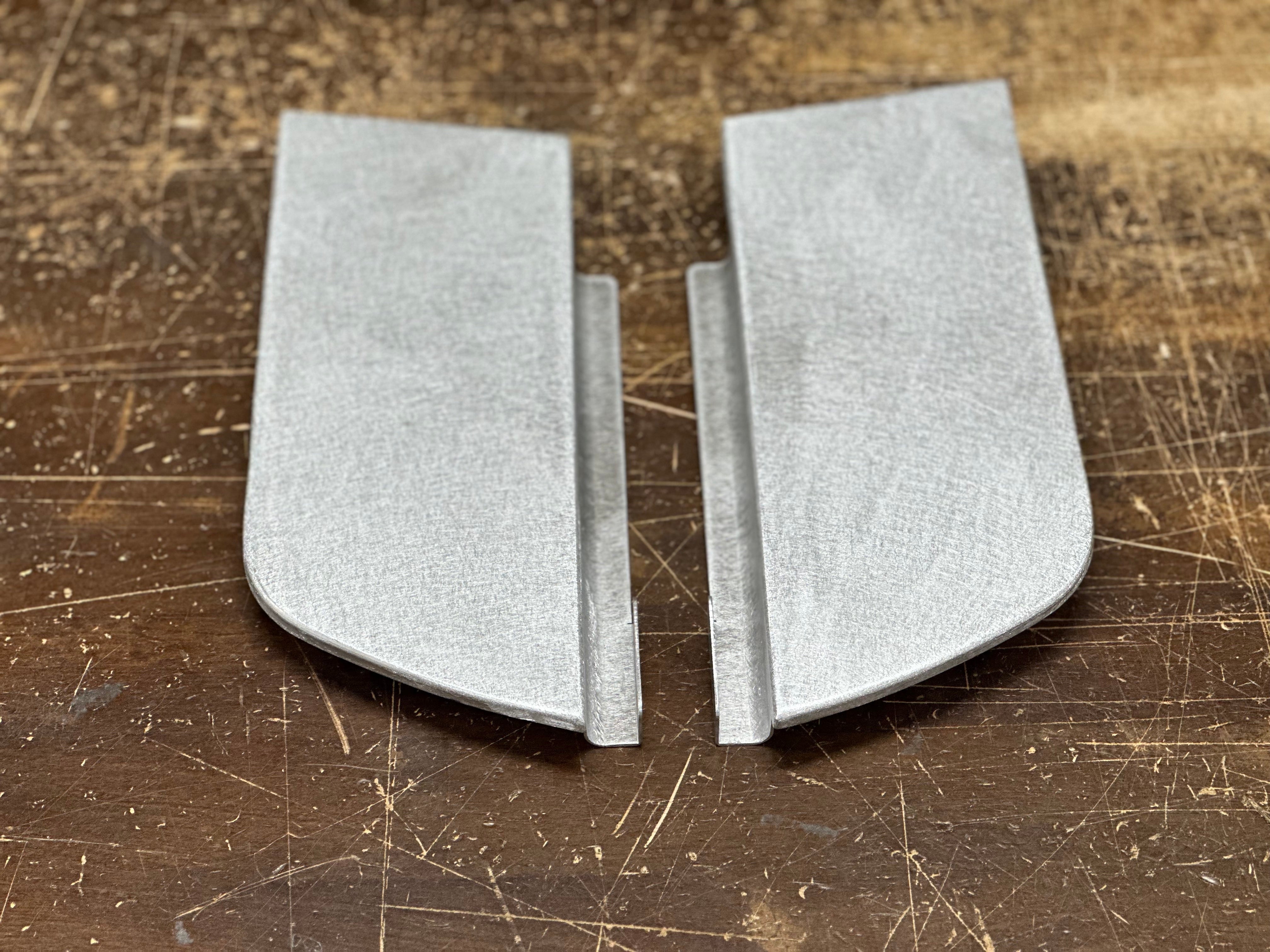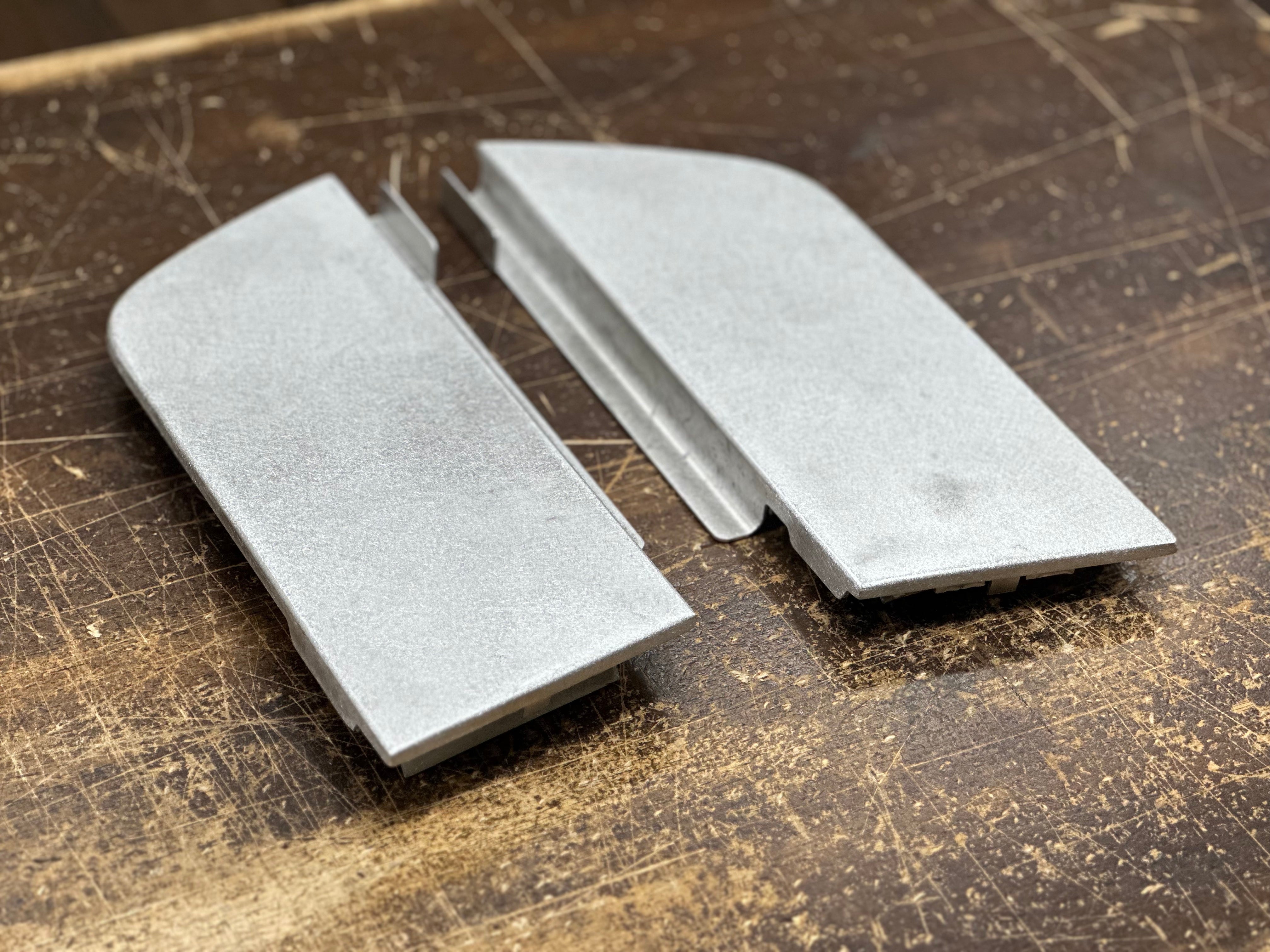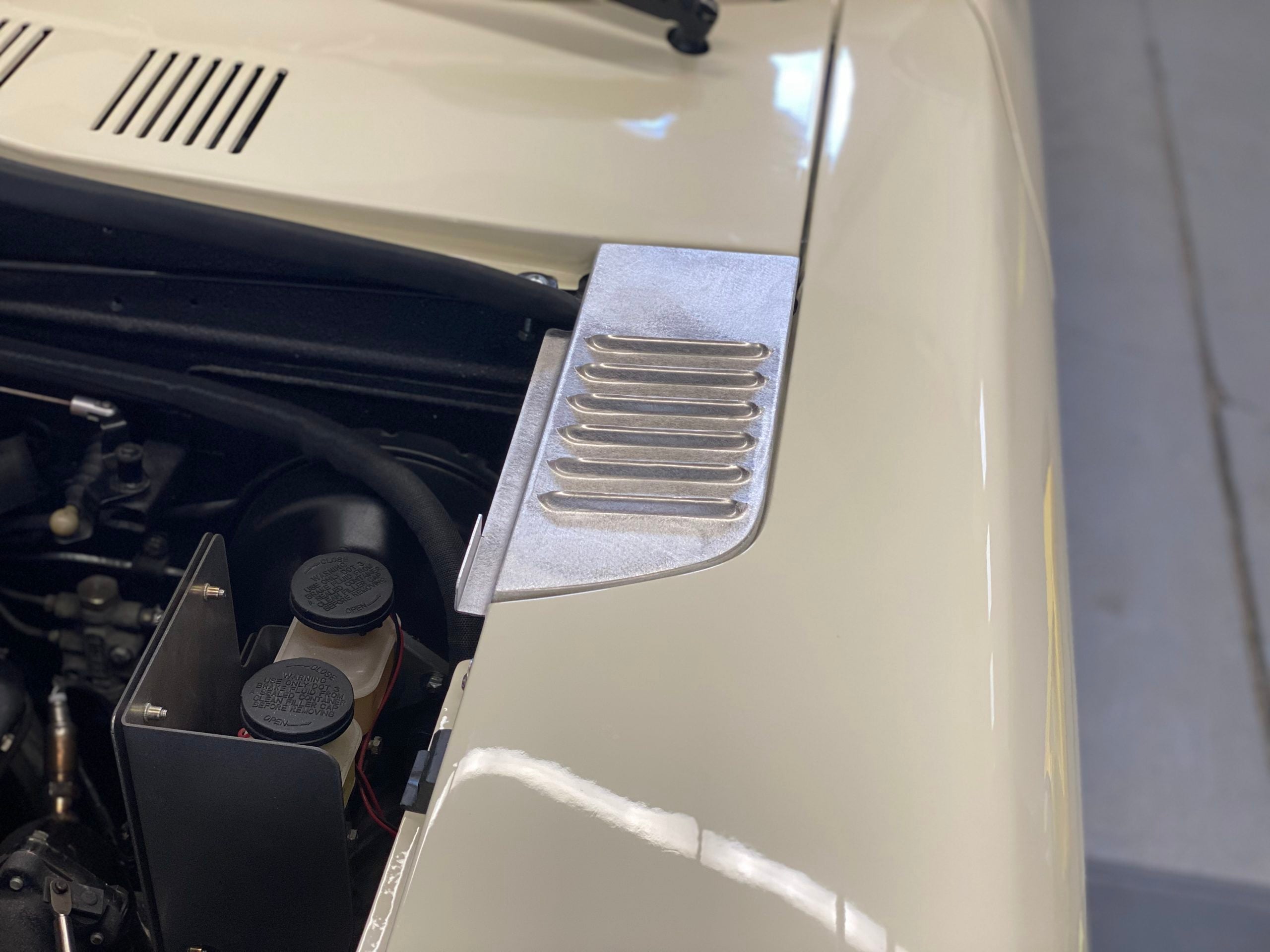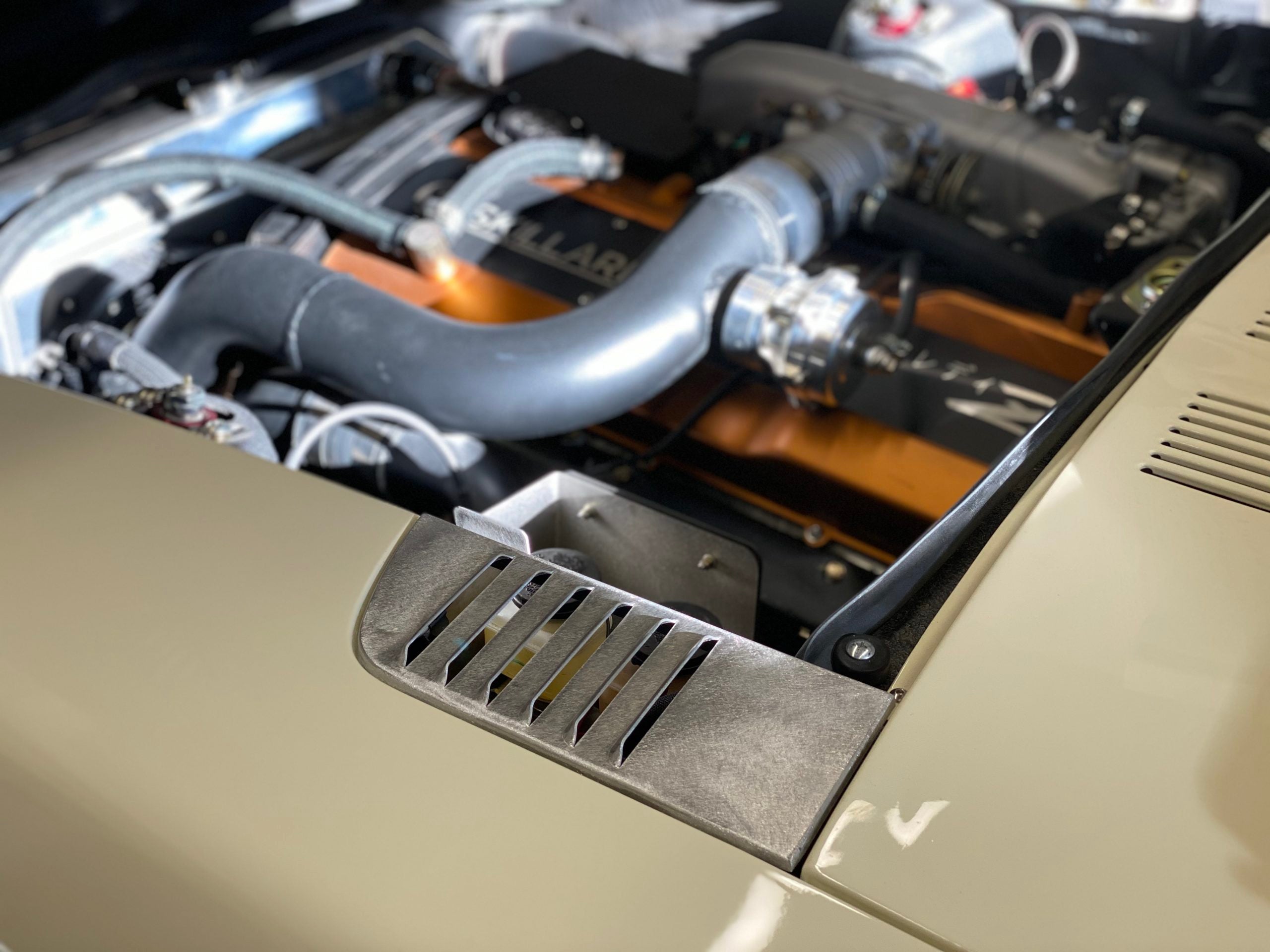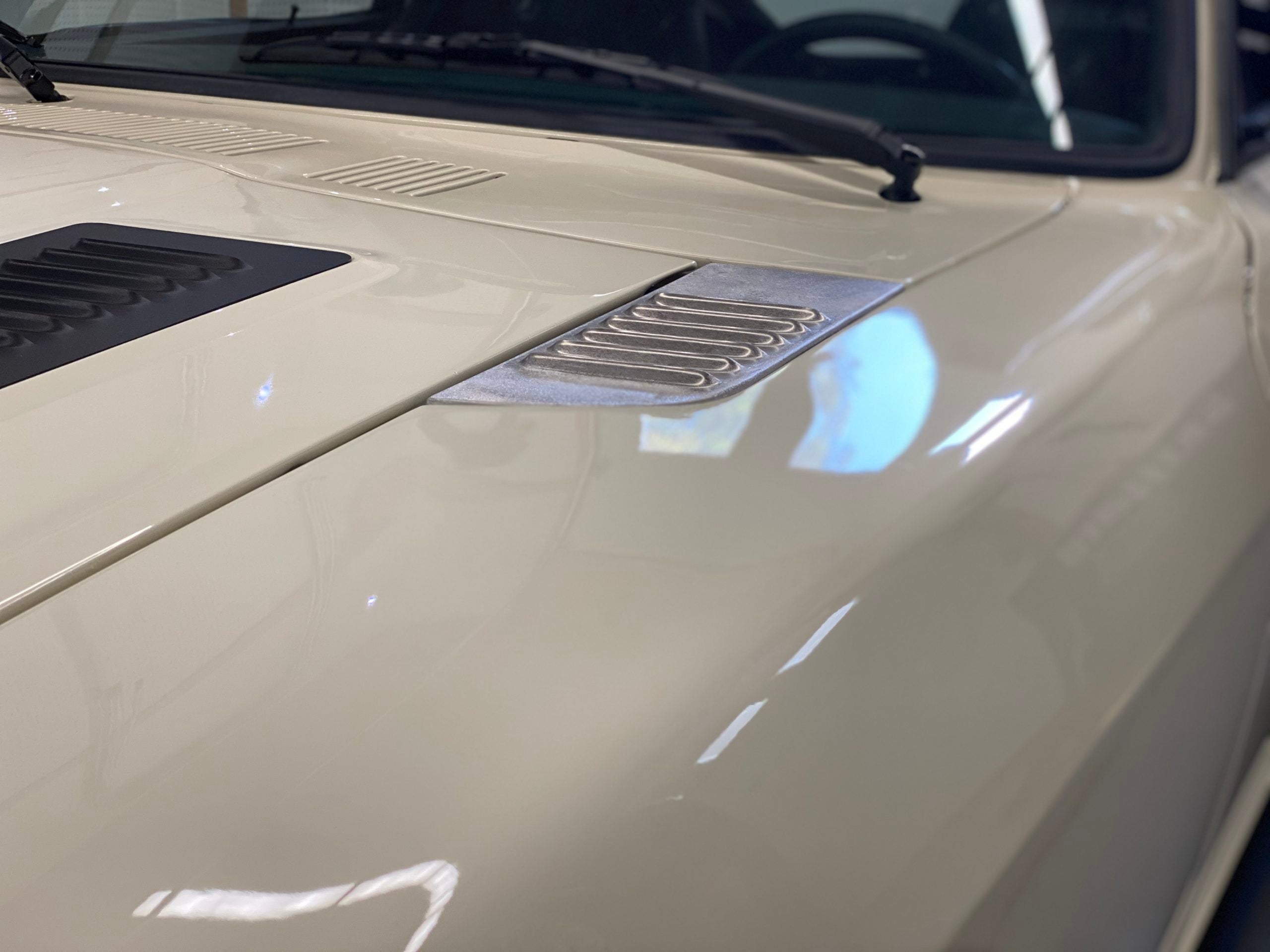 INSPECTION COVERS, ALUMINUM | DATSUN | 240Z | 260Z | 280Z
Skillard produces a louvered or UN-LOUVERED replacement for your S30 inspection covers.
They are manufactured entirely from aluminum, including a new aluminum hinge. Unlike other reproductions, ours have the OEM lip, even on the front radius.
They will replace your funky rusted inspection covers. The hinge is attached to a backplate to help prevent distortion on the top side, in the event that someone opens your inspection covers too far.
SOLD AS A PAIR. Spring clips are not included, but the inspection covers come with new mounting hardware.
Available louvered, in raw aluminum or black powder coat.
Available un-louvered, in raw aluminum or black powder coat.

NOTE: these inspection covers do not fit Series 1 240Z fenders without modifying the spring clip mounting.
* These are made to be a bolt-in replacement, however every car is slightly different and may require some tweaking or shimming to flush up with your other body panels.
**Many of our products are in-stock. However, because all of our products are custom fabricated, they may not be immediately available. Products that are not currently stocked may take 3-4 weeks from when your order is placed to when they're available for shipping. If you want to know the availability of this item, please email Sales@Skillard.com.
You many also call these parts: inspection lids.
Thanks for visiting Skillard.com, home to custom Z car parts. Find what you need to build your vision!