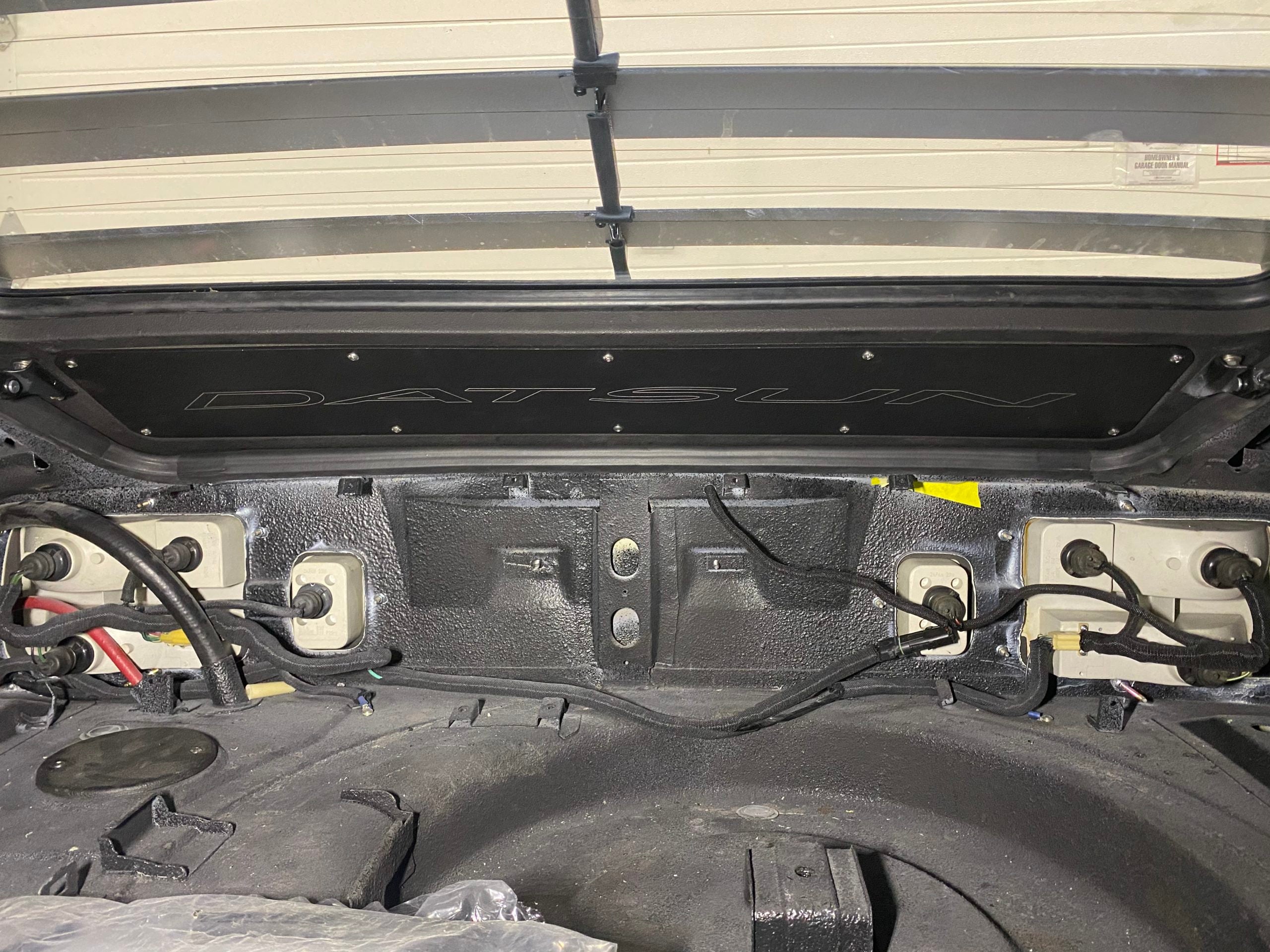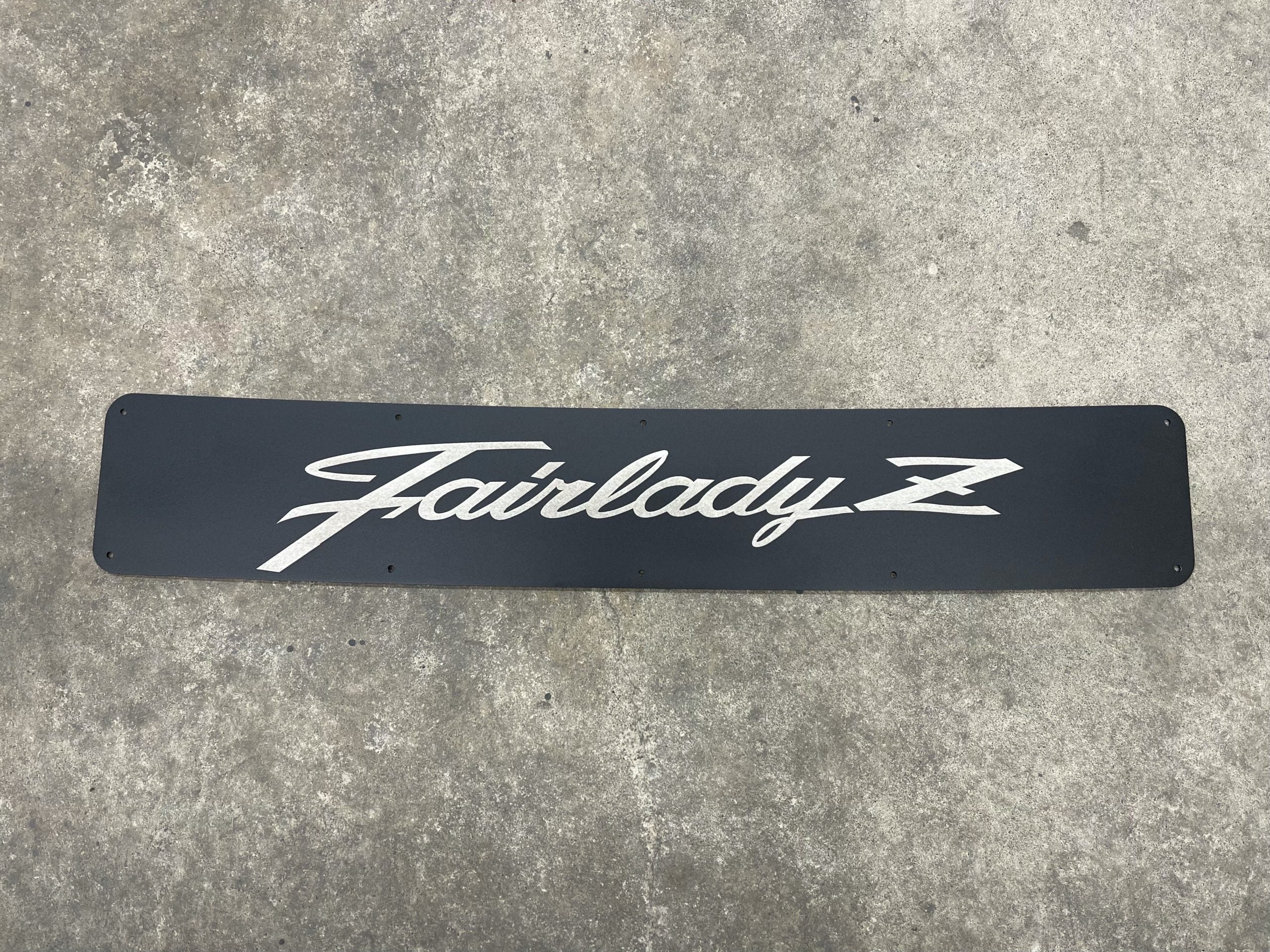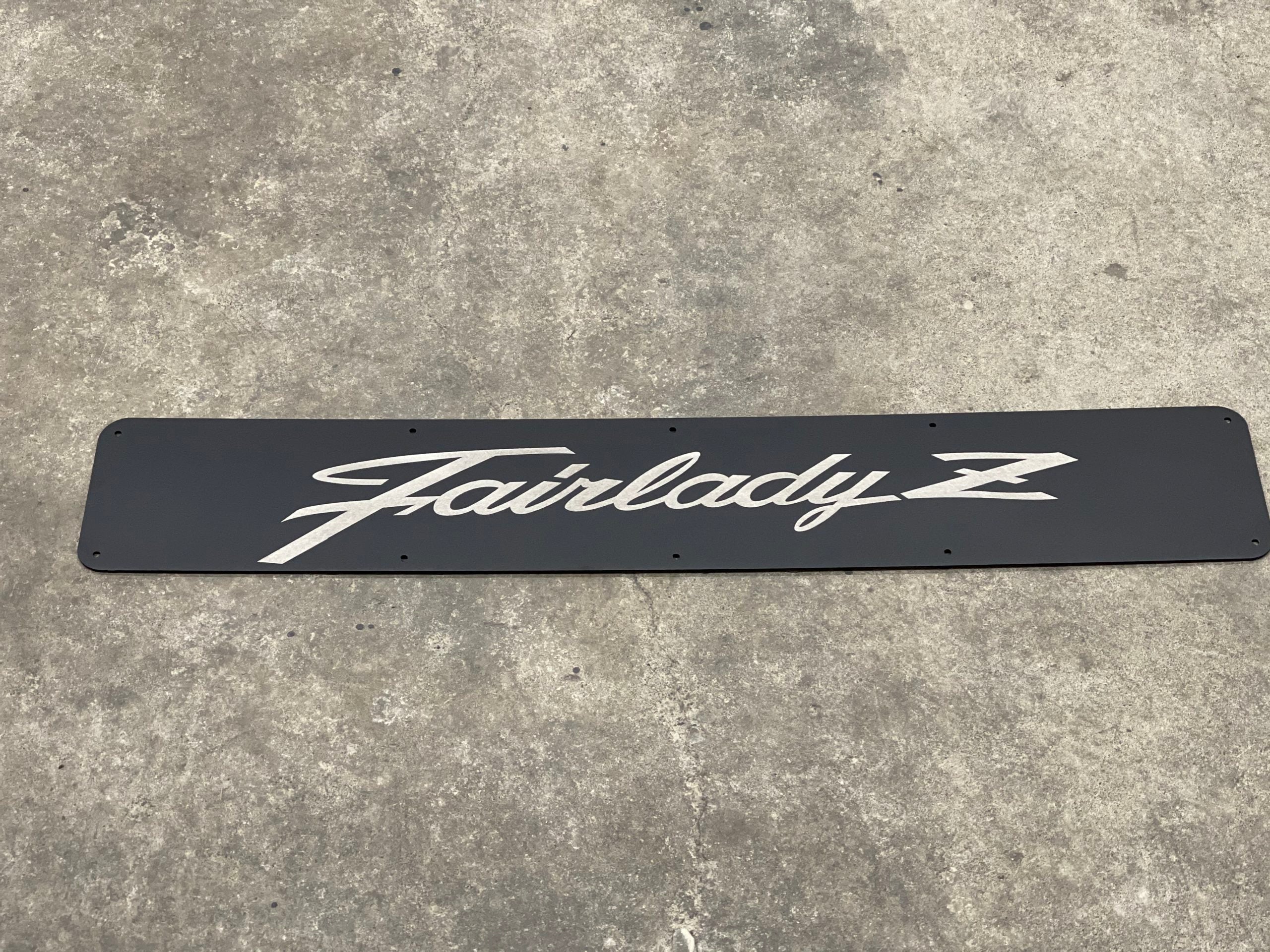 DECK LID PLATE, ALUMINUM | DATSUN | 240Z | 260Z | 280Z
Skillard's deck lid plate is CNC cut and engraved/etched out of 1/8" aluminum and comes with new stainless steel mounting hardware.
It also comes with foam gasket tape to apply to the backside of the plate to help seal some of those notorious exhaust fumes out of your cockpit.
Our design lines up with the OEM factory holes, so there's no need to drill into your hatch door.
Available in a durable black powder coat finish. Optional engraving includes "Fairlady Z" script as well as "DATSUN."
The 1970 and early 1971 240Z have a different deck lid pate that is vented so this may not work on the early 240Z.
Please note: the "DATSUN" and "Fairlady Z" script engraving styles will be the solid-style font as shown in the product images. The outline-only engraving style in the installation video is no longer kept in stock.
*Many of our products are in-stock. However, because all of our products are custom fabricated, they may not be immediately available. Products that are not currently stocked may take 3-4 weeks from when your order is placed to when they're available for shipping. If you want to know the availability of this item, please email Sales@Skillard.com.
Thanks for visiting Skillard.com, home to custom Z car parts. Find what you need to build your vision!