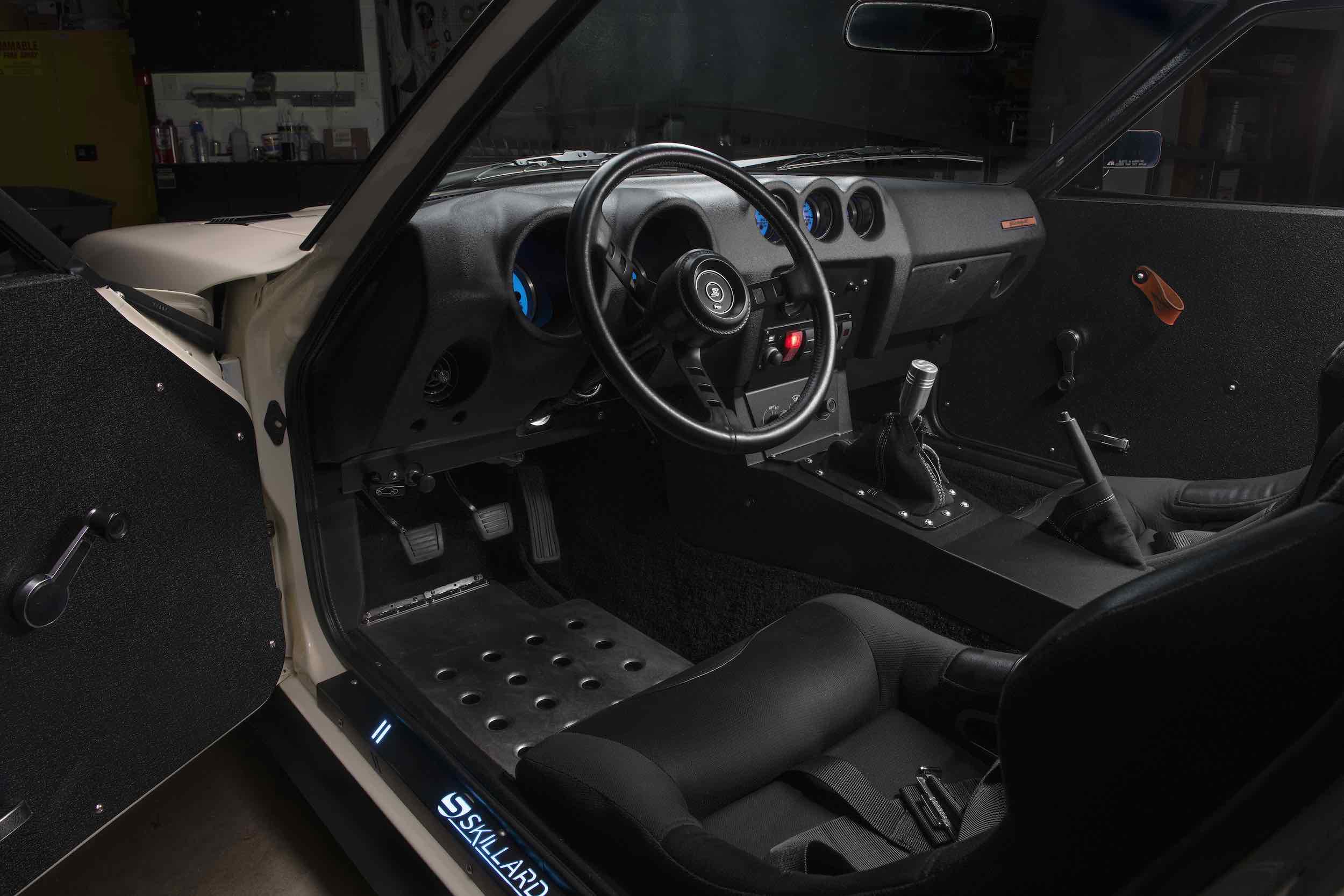 CENTER CONSOLE, ALUMINUM | DATSUN | 260Z | 280Z
Skillard's all-aluminum center console for the 260Z & 280Z.
Tired of cracked and broken center consoles? Now you can have an aluminum replacement that also allows you the flexibility to drill and securely mount switches, gauges, brake bias, etc.

Our Center Console also comes with a shift boot bezel, allowing you to pinch the base of the shift boot between the bezel and the console. With this, you can now use a wide variety of universal aftermarket shift boots (many of which are very inexpensive). New mounting hardware is included.
The 280Z version is made to adapt to our 280Z Radio Delete Panel, so if you already have one, great! If not, we recommend that you also order the Radio Delete Panel to get the cleanest integration.
*When selecting the correct center console for the 260Z, you will need to determine if your dash/center console is set up like the 240Z or 280Z and select accordingly. Most often the 260Z will use the 280Z center console. If you are unsure, feel free to send us an email with a picture of your setup and we are happy to help.
For 240Z and most early 260Z owners, please visit our 240Z Aluminum Center Console product page to make the right selection for your car's model year.
*Many of our products are in-stock. However, because all of our products are custom fabricated, they may not be immediately available. Products that are not currently stocked may take 3-4 weeks from when your order is placed to when they're available for shipping. If you want to know the availability of this item, please email Sales@Skillard.com.
Thanks for visiting Skillard.com, home to custom Z car parts. Find what you need to build your vision!