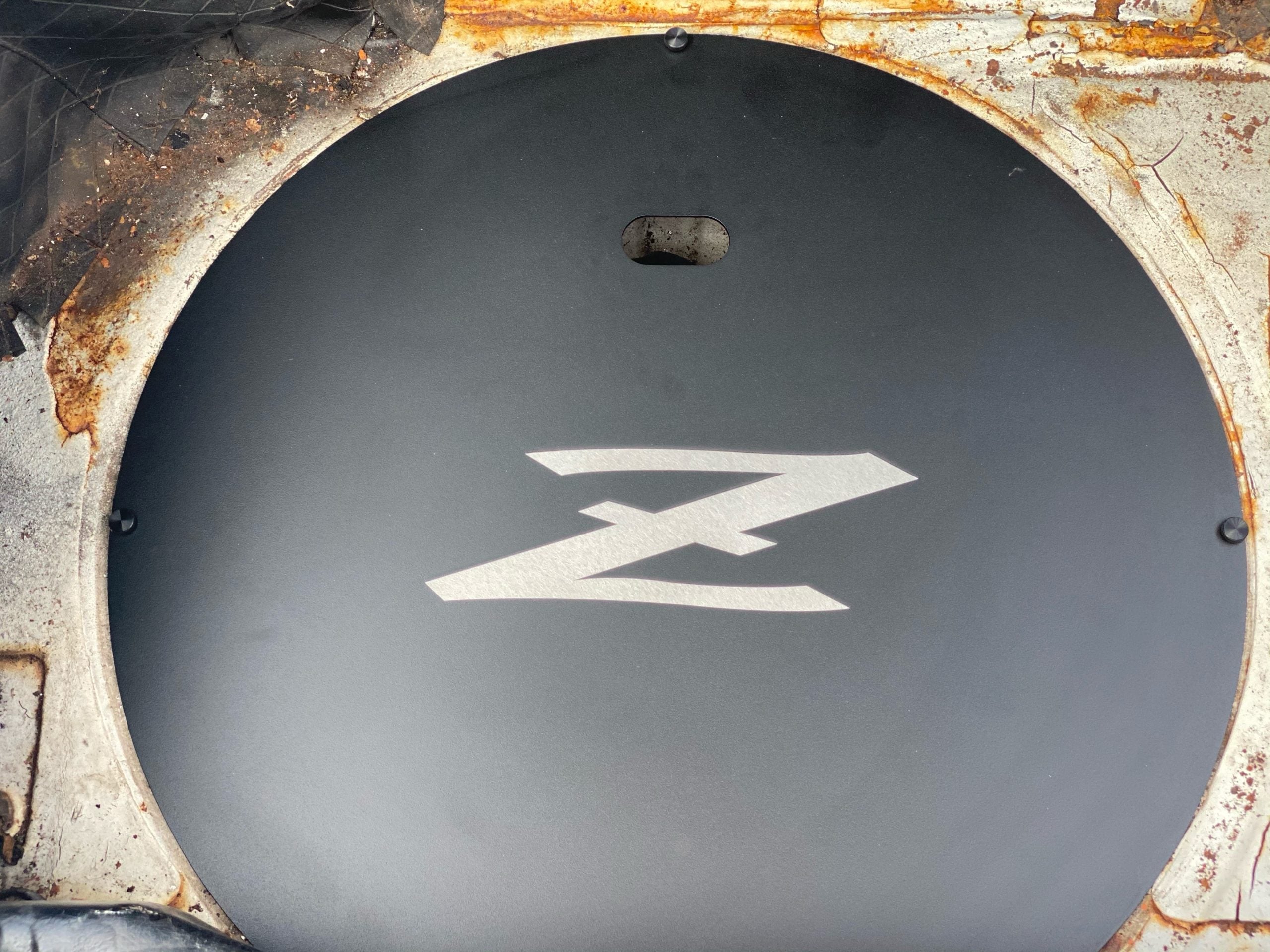 SPARE TIRE COVER, 1970-76 | DATSUN | 240Z | 260Z | 280Z
This 1970-76 Spare Tire Cover is Skillard's take on a much more attractive and durable version, since the OEM spare tire cover is nothing but glorified cardboard.
Skillard's new cover is CNC cut from .090" Aluminum and has a few tweaks from the OEM style.
The OEM cover relies on the carpet to hold it in place, and we just don't trust that under heavy braking conditions or quick acceleration.
On top of that, many restorations and restomod customers are not putting carpet back in the rear of their Z, which is all the more reason to have an attractive and secure cover.
In consideration of these details, our cover will come with rivnuts that can be secured (or not, if you choose not to install them) to the recess of the trunk deck just under the edge of the new cover. Also included are low-profile thumb screws to secure the cover. This will allow quick access to the spare tire without requiring any tools to remove the cover.
Available in durable black powder coated with no engraving, as well as a powder coated black option with a "Z" engraved.
NOTE: provided rivnuts are size M5.
*Many of our products are in-stock. However, because all of our products are custom-fabricated, they may not be immediately available. Products that are not currently stocked may take 3-4 weeks from when your order is placed to when they're available for shipping. If you want to know the availability of this item, please email sales@skillard.com
Thanks for visiting skillard.com, home to custom Z car parts. Find what you need to build your vision!