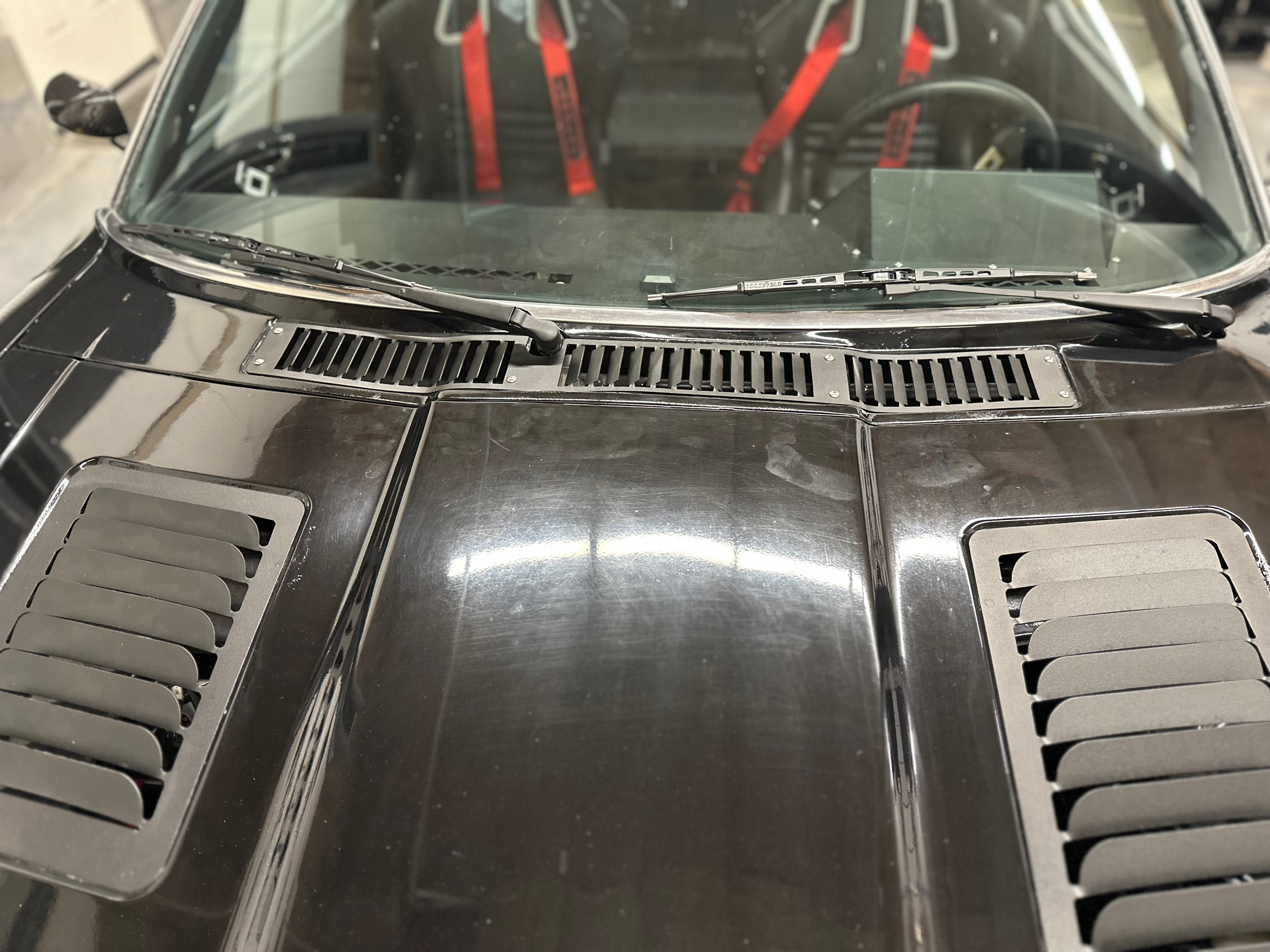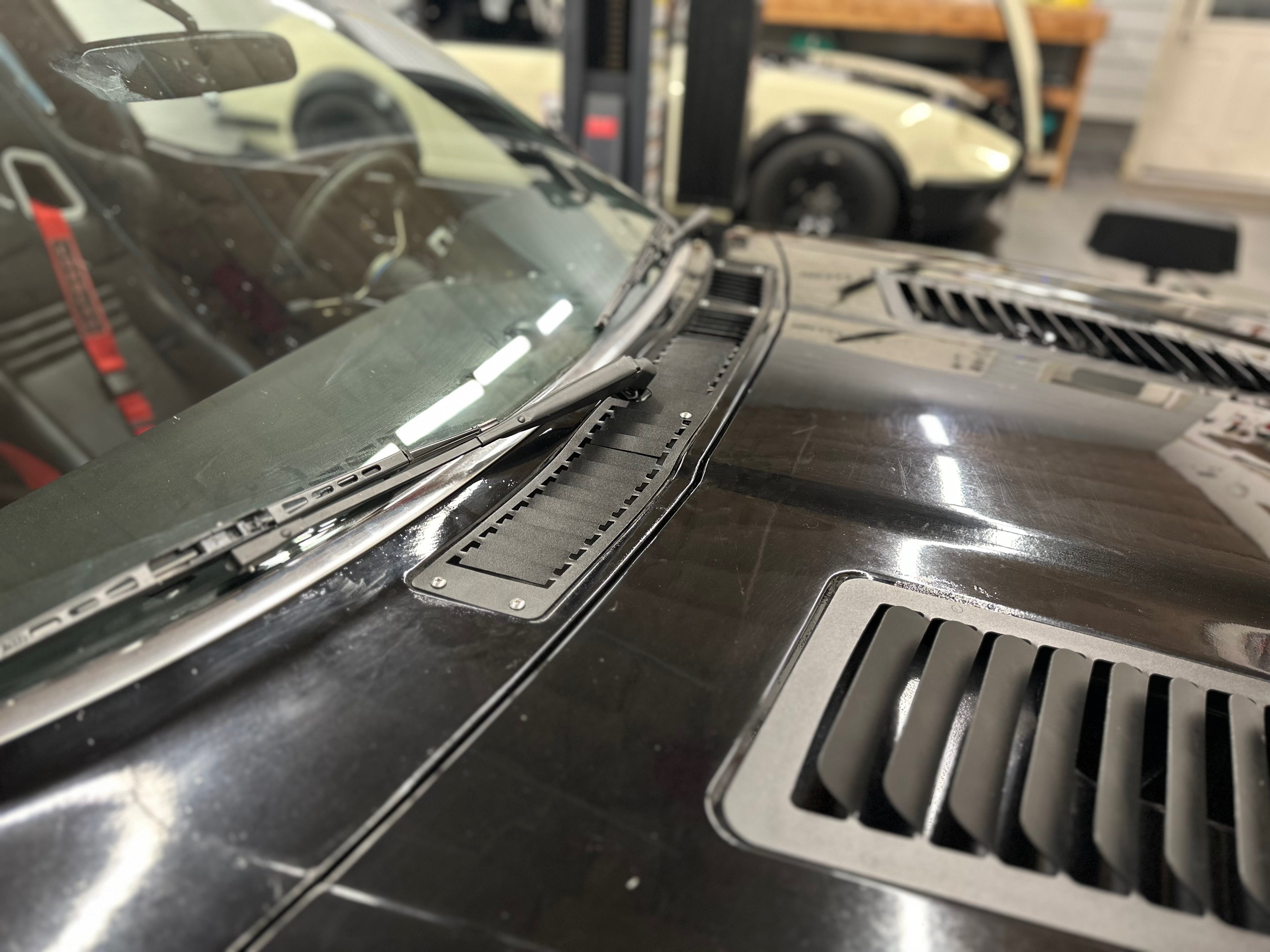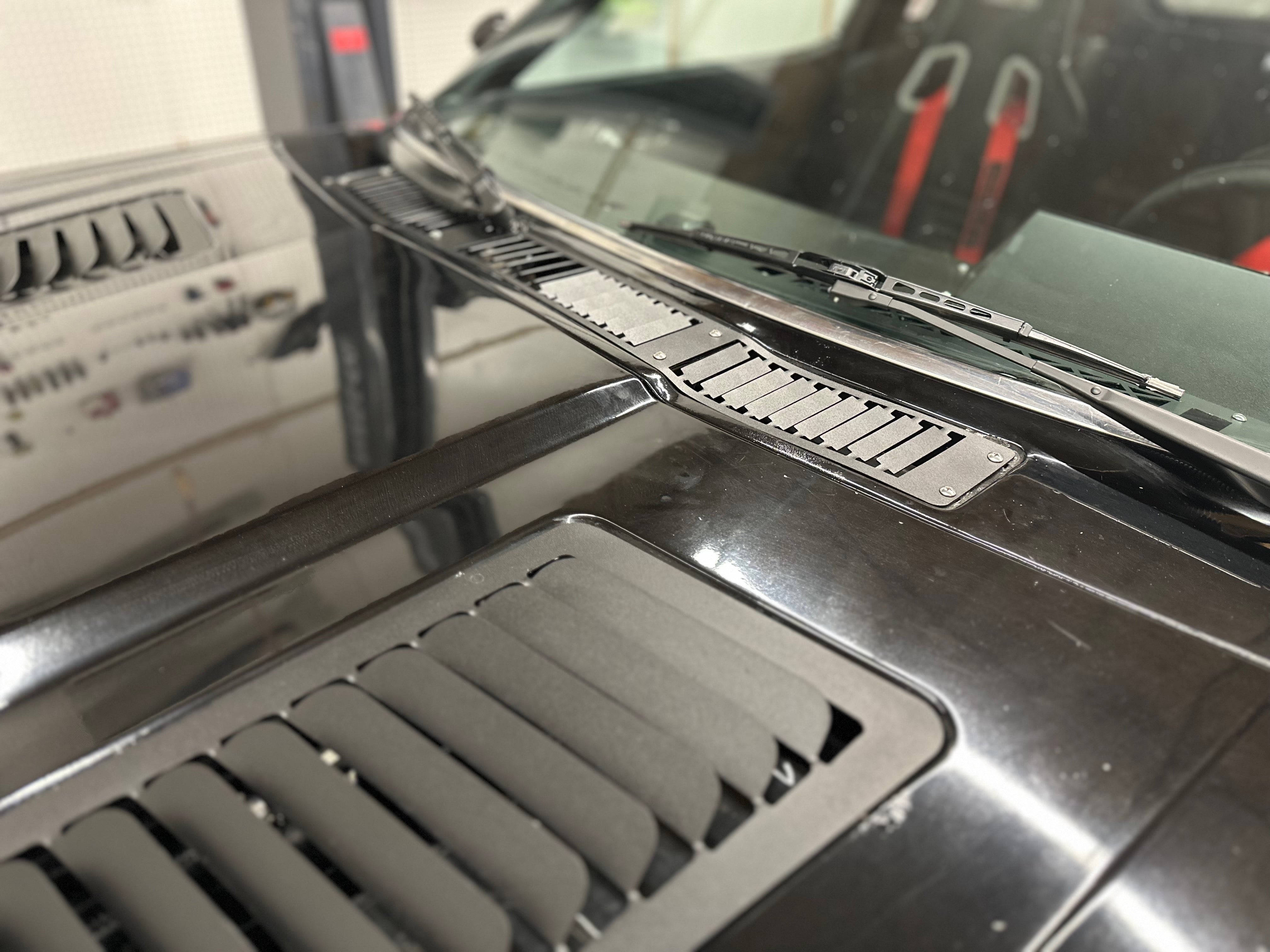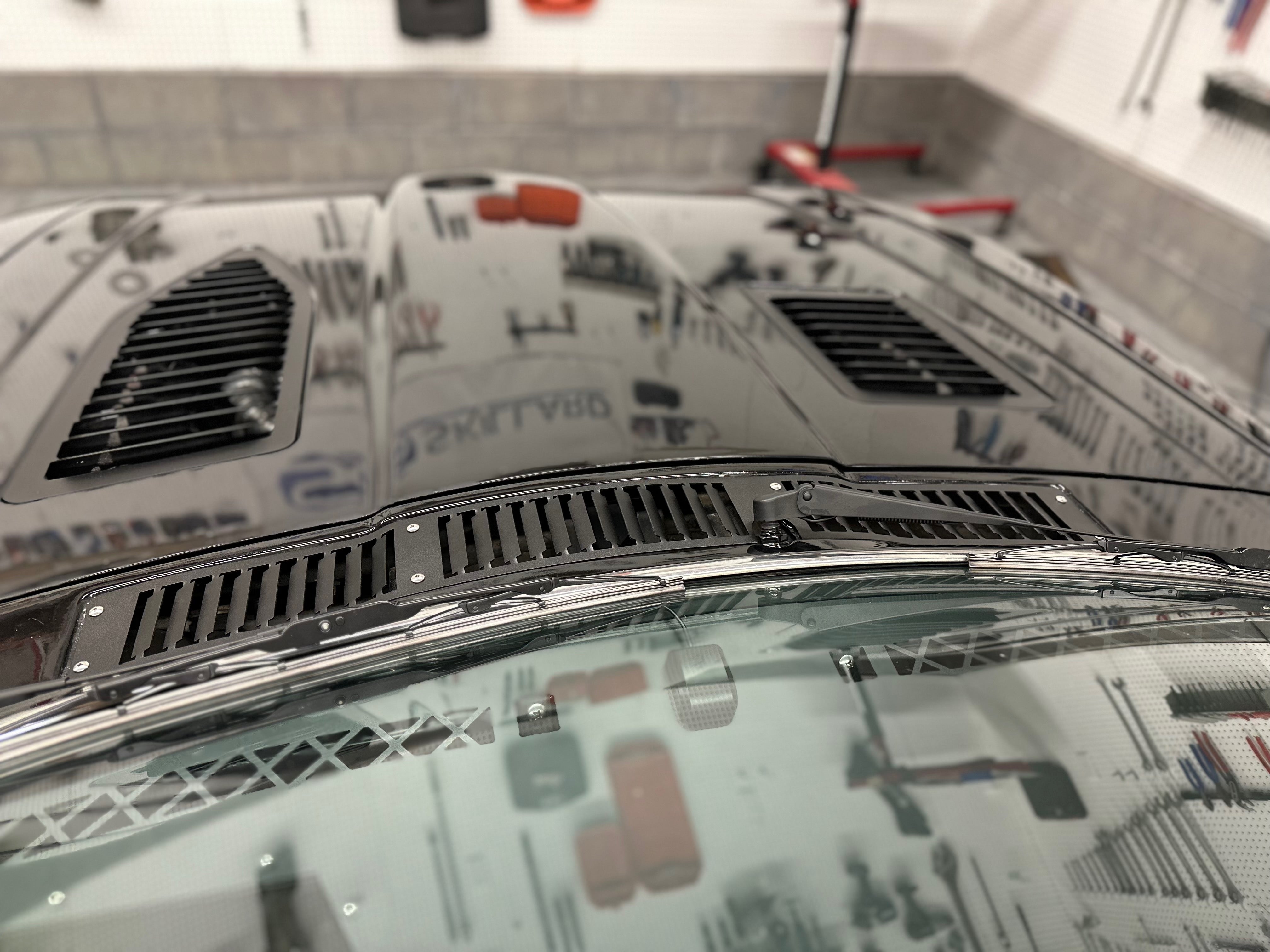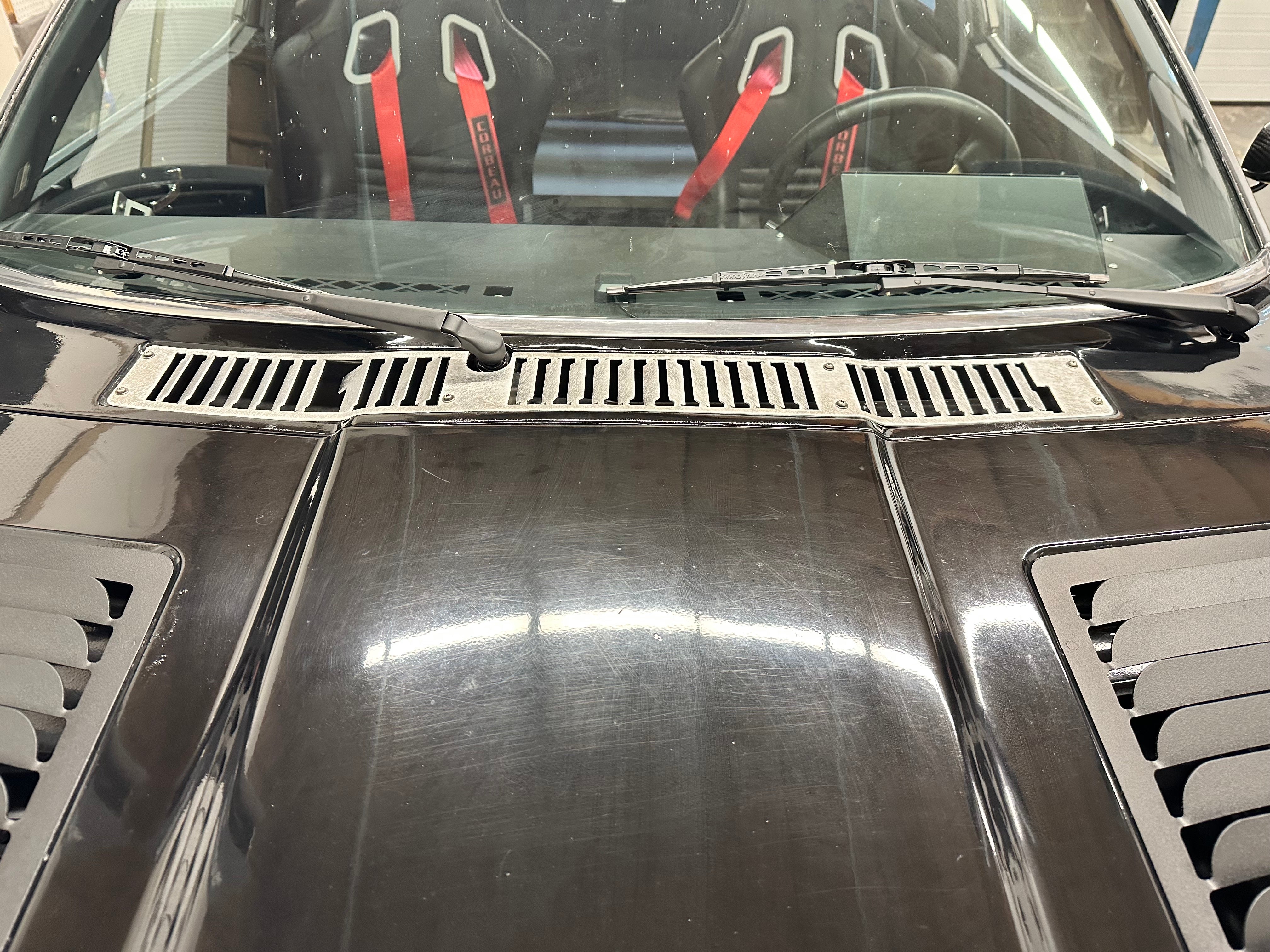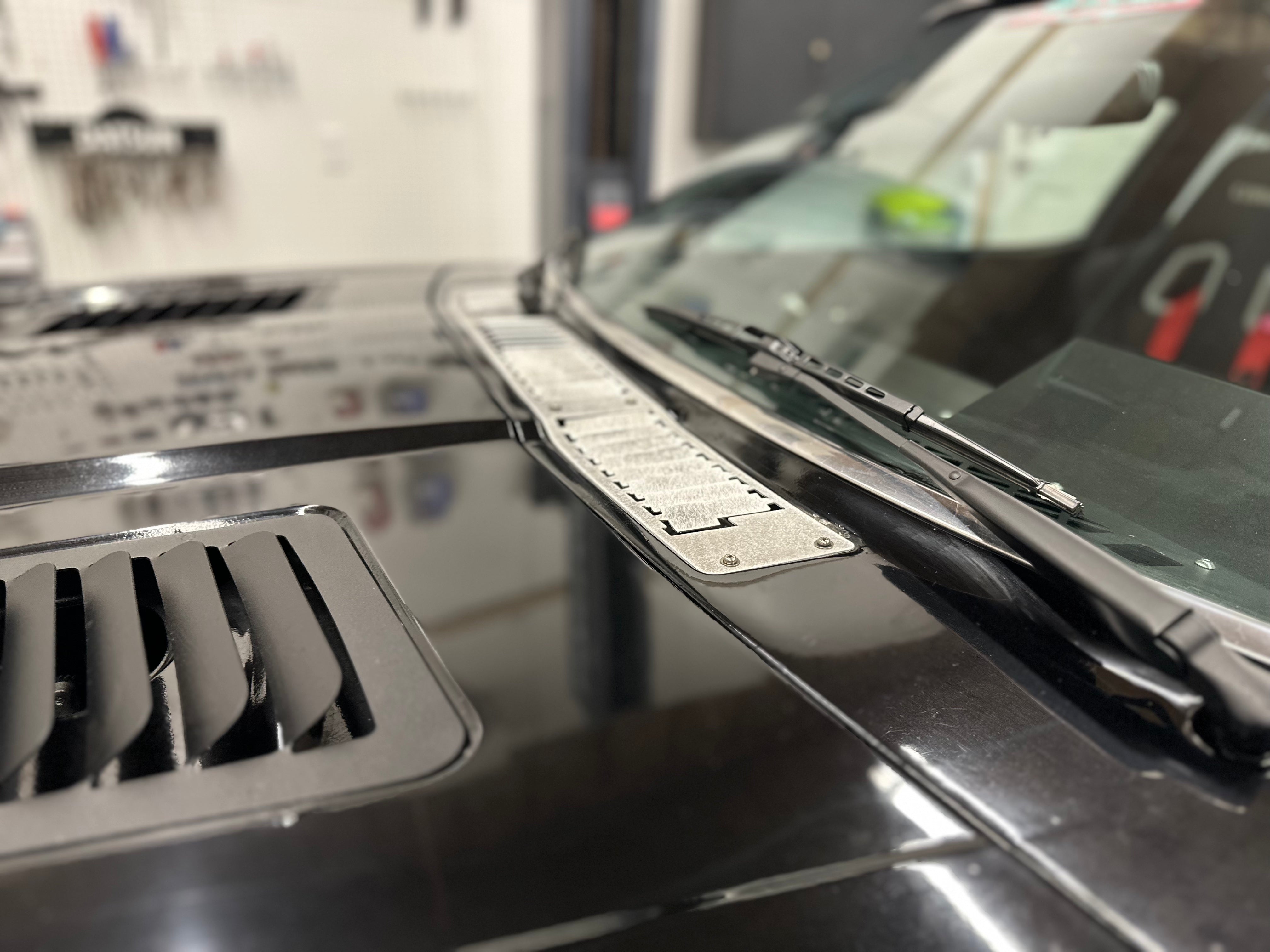 COWL VENT PANEL | DATSUN | 280ZX
All-aluminum cowl vent panel to replace the plastic on your Datsun 280ZX.
New stainless steel screws and metal J clips are included, in case your OEM bits are missing or not usable.
They will arrive to you flat, and are designed to have the louvers hand-formed out by you, the customer. This cowl vent body is designed to require some simple hand forming to match your specific car's cowl contour, as we noted small variances from one 280ZX to another when testing. There will be hand forming for the vent slats as well that will be outlined in the installation video. 
Also included is an adhesive foam gasket for the underside of the panel. The vent openings can be hand-adjusted to change the look and opening size.
Please see the video below for the cowl panel adjustment and installation.
Available in raw aluminum or black powder coating.
Choose between cutouts for the windshield squirters, or no cutouts.
*Many of our products are in-stock. However, because all of our products are custom fabricated, they may not be immediately available. Products that are not currently stocked may take 3-4 weeks from when your order is placed to when they're available for shipping. If you want to know the availability of this item, please email Sales@Skillard.com.
Thanks for visiting Skillard.com, home to custom Z car parts. Find what you need to build your vision!