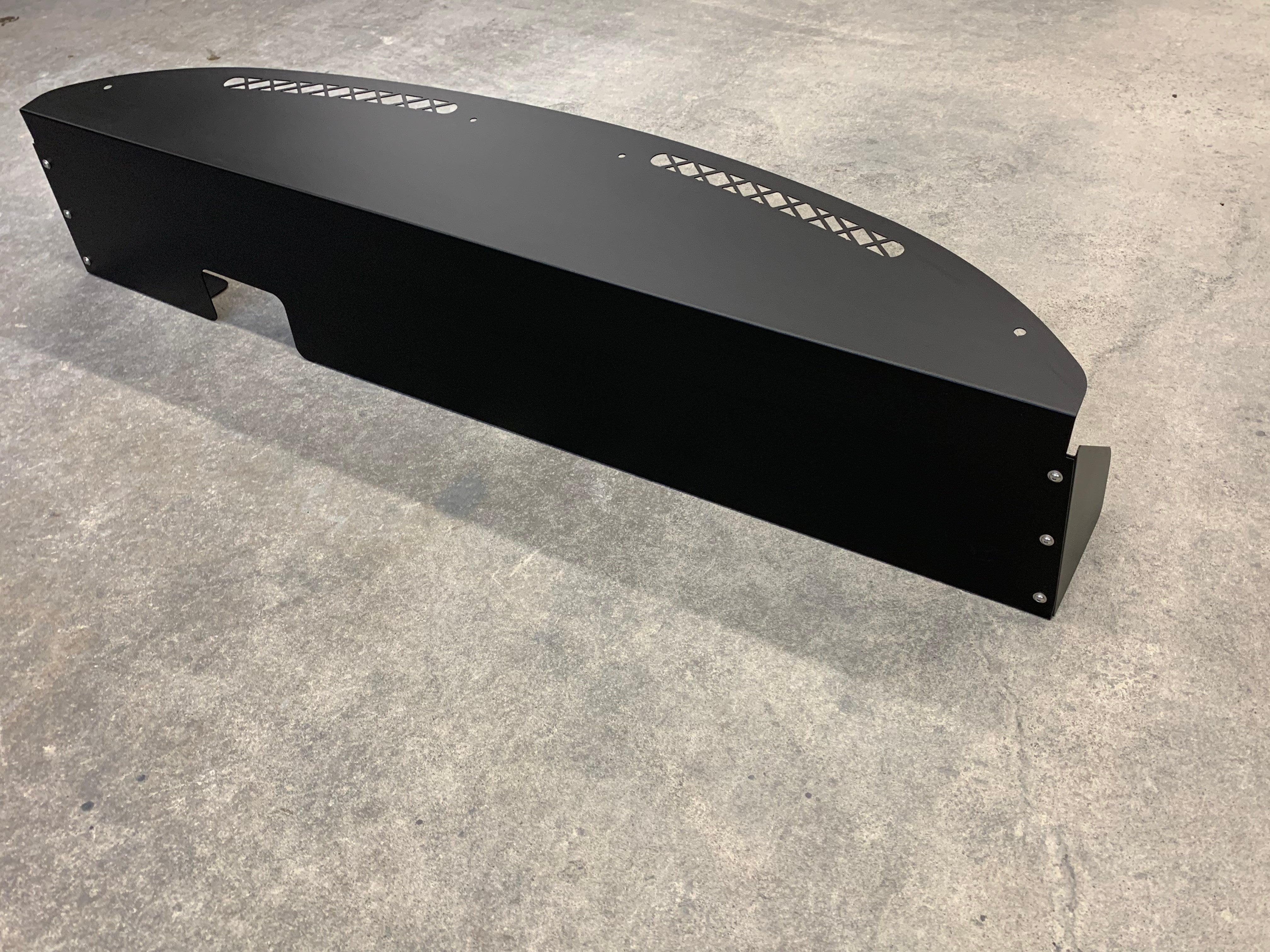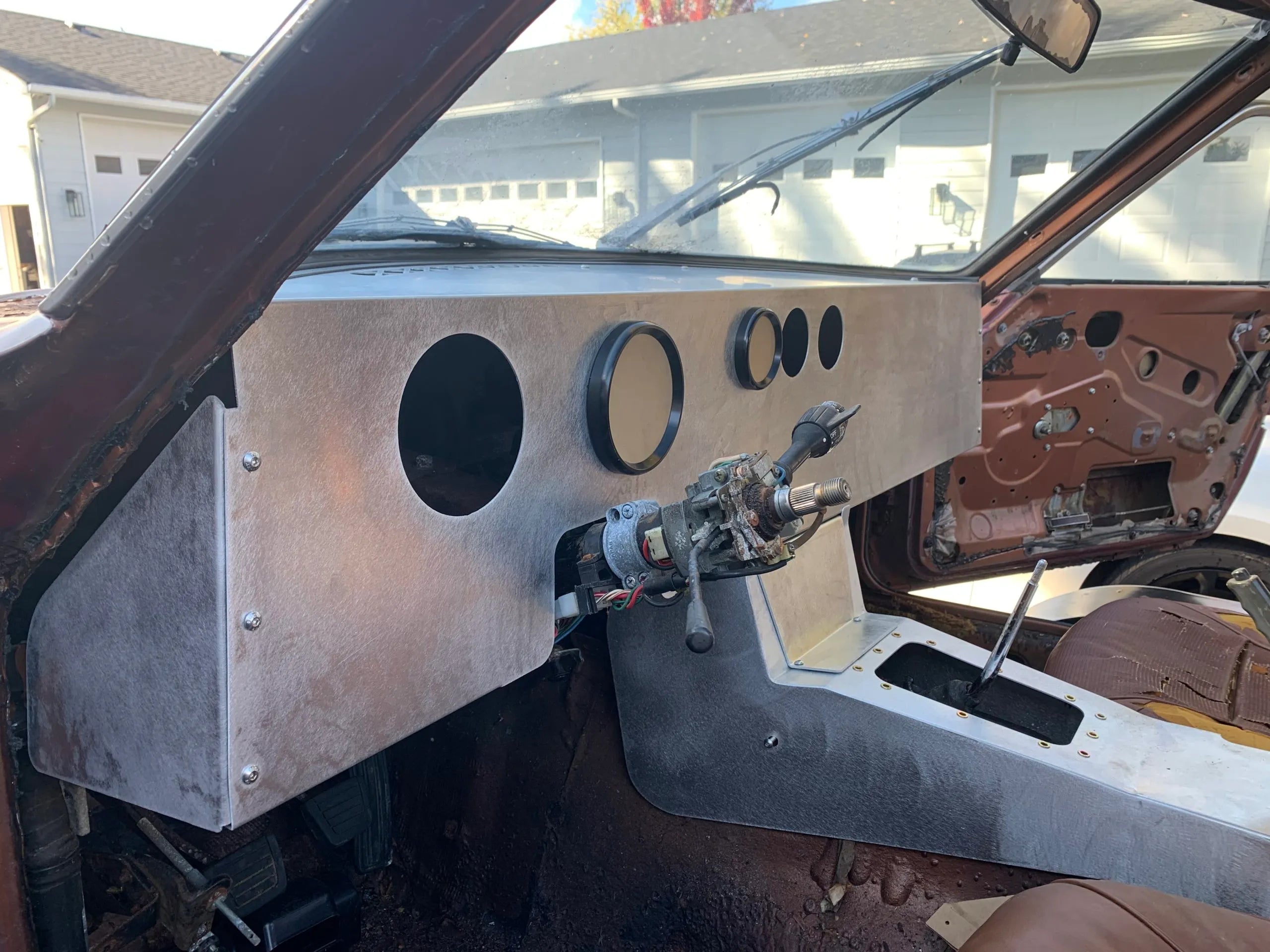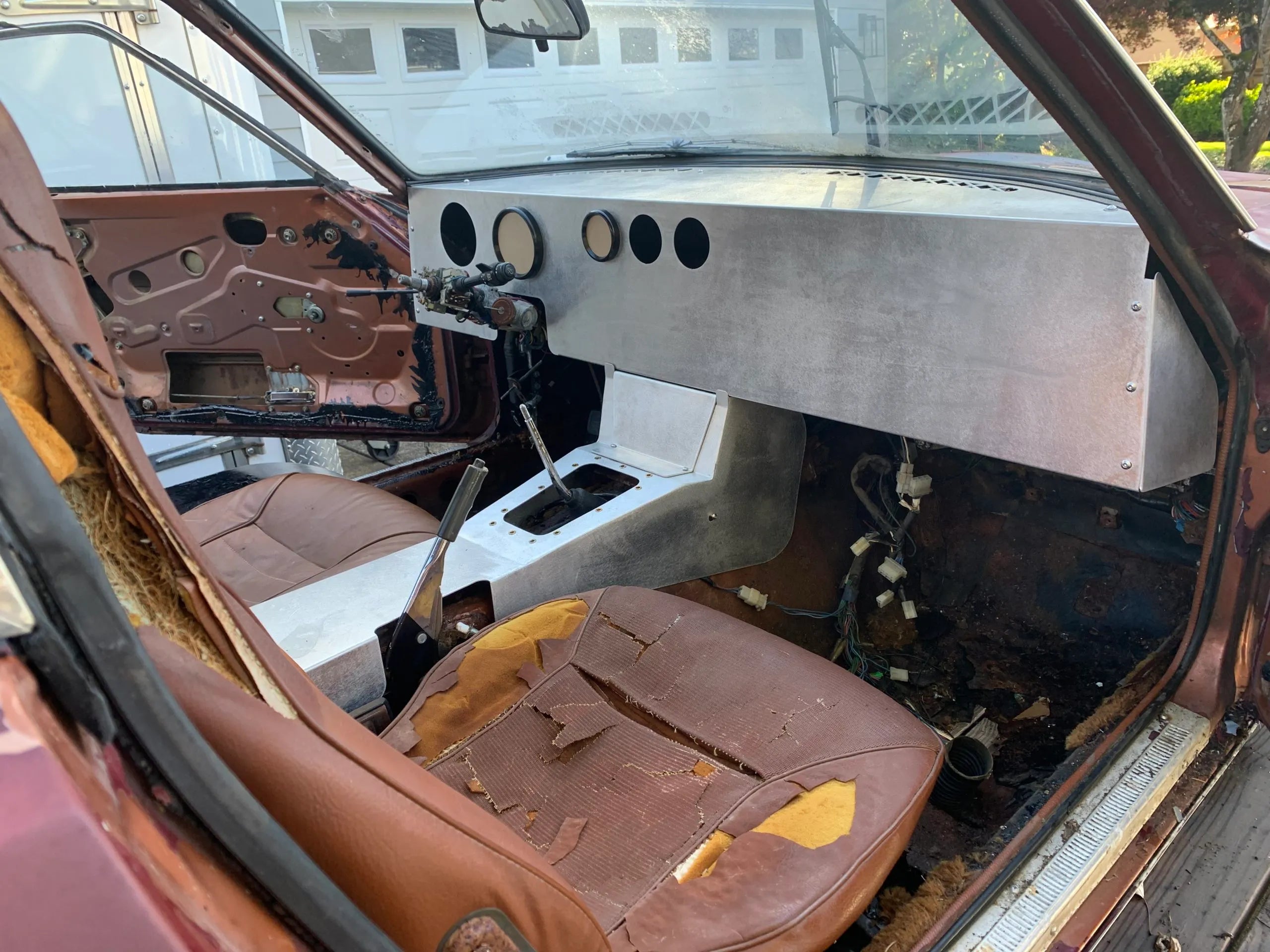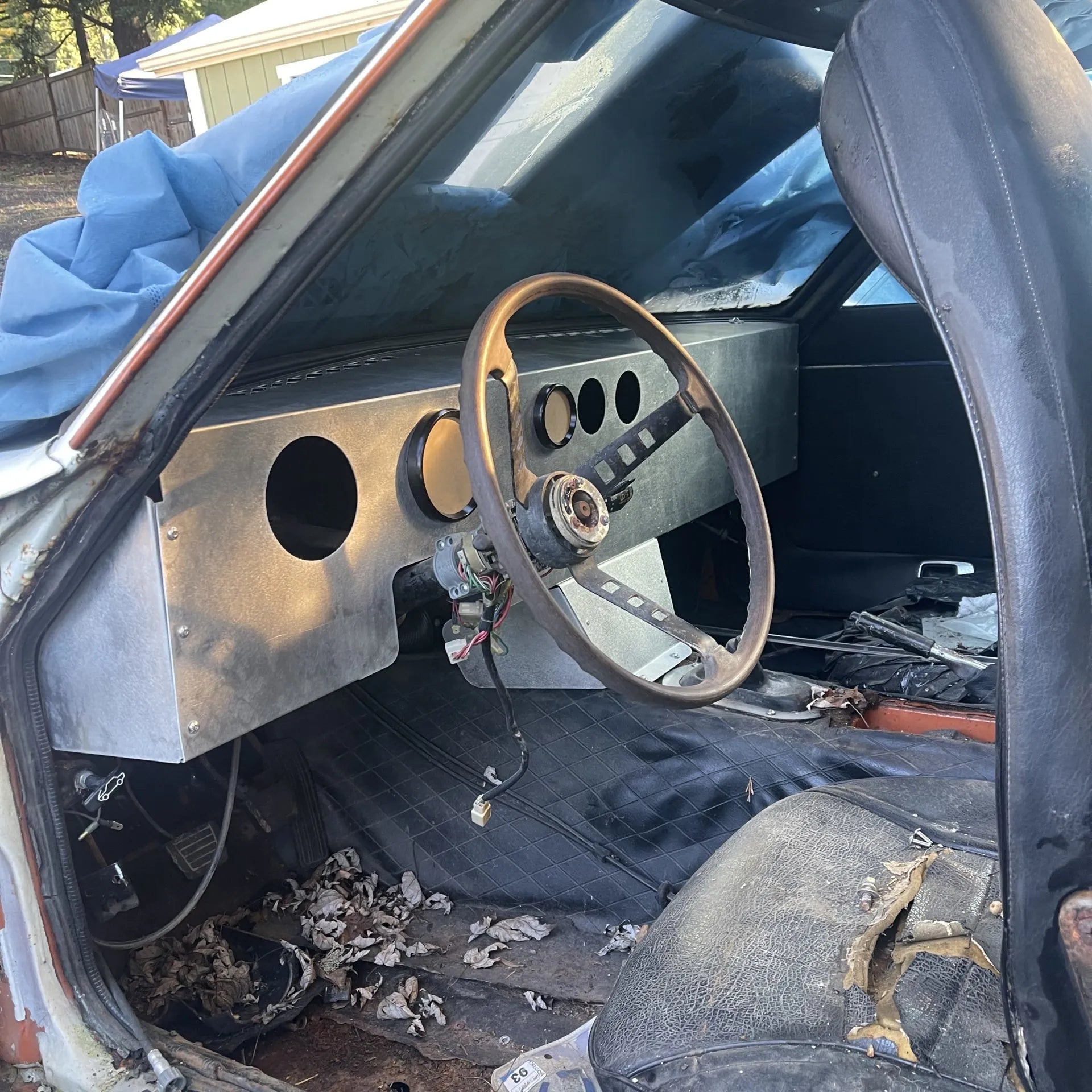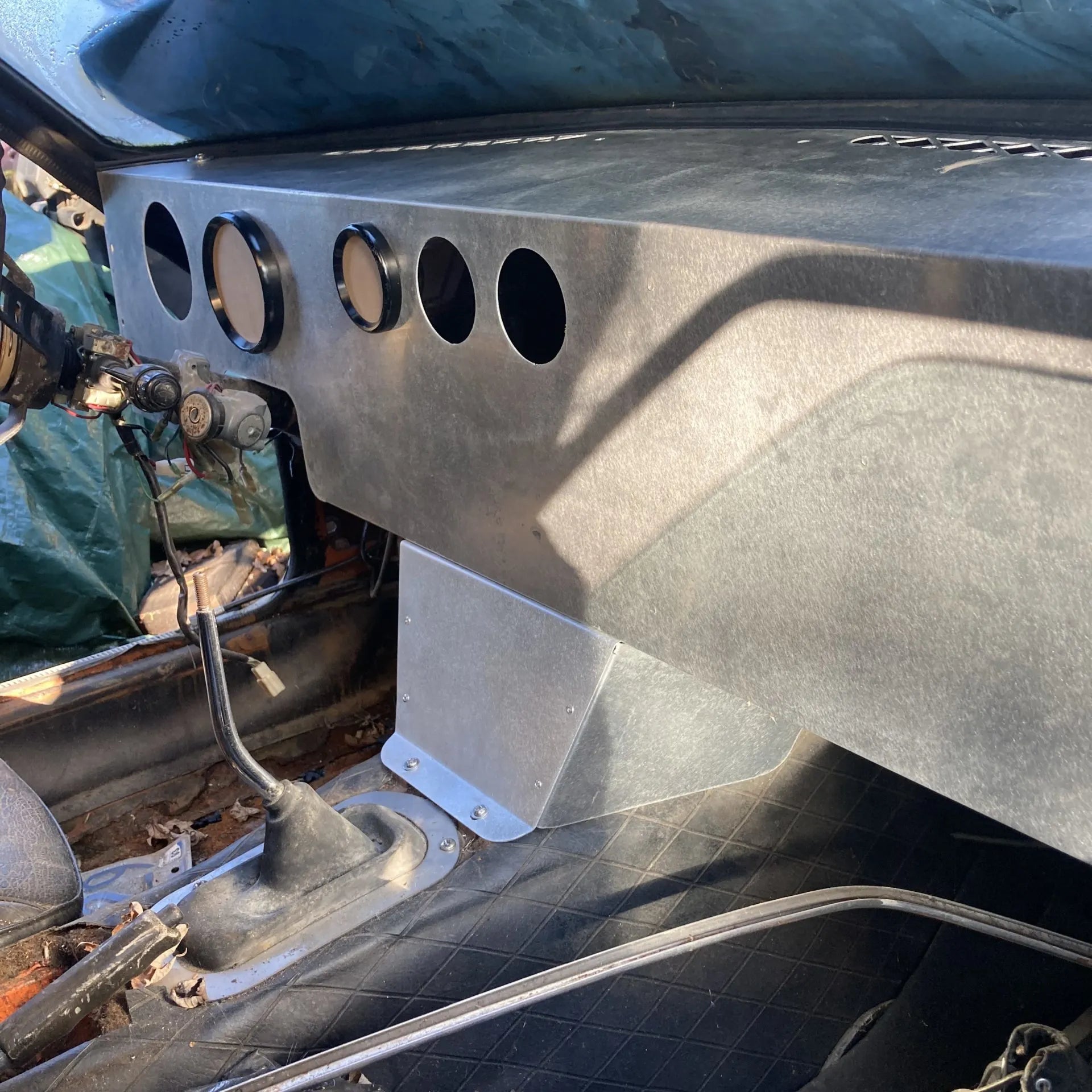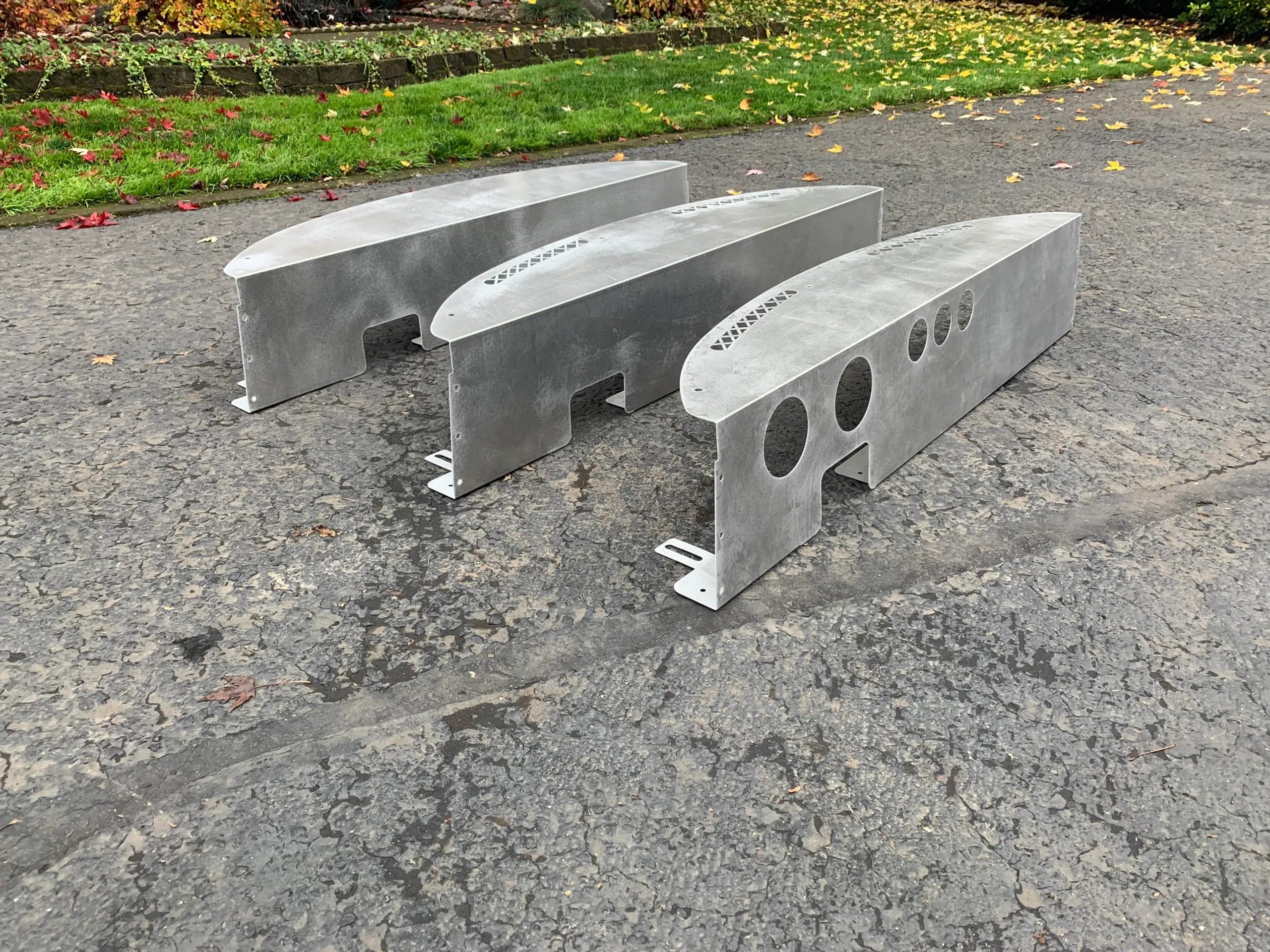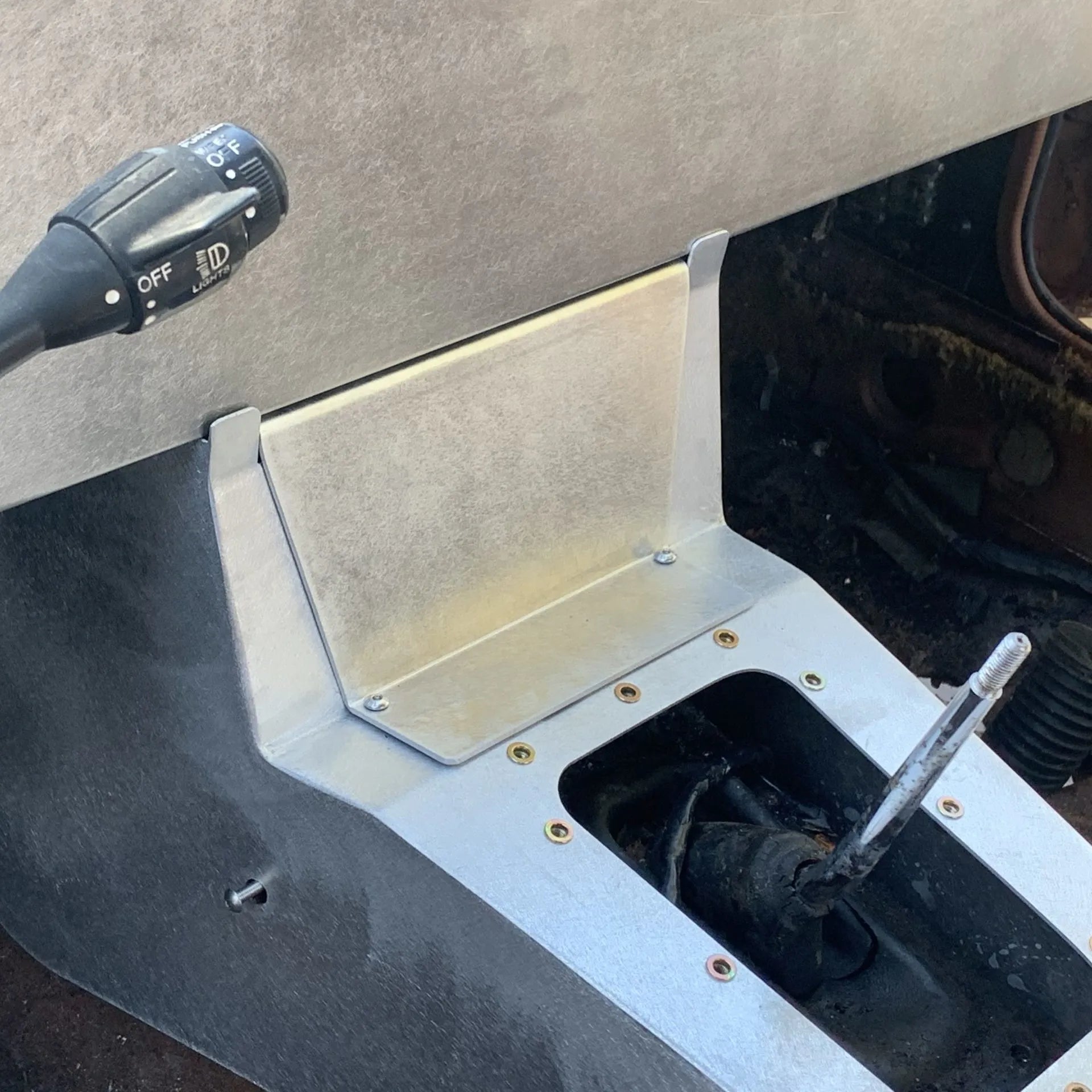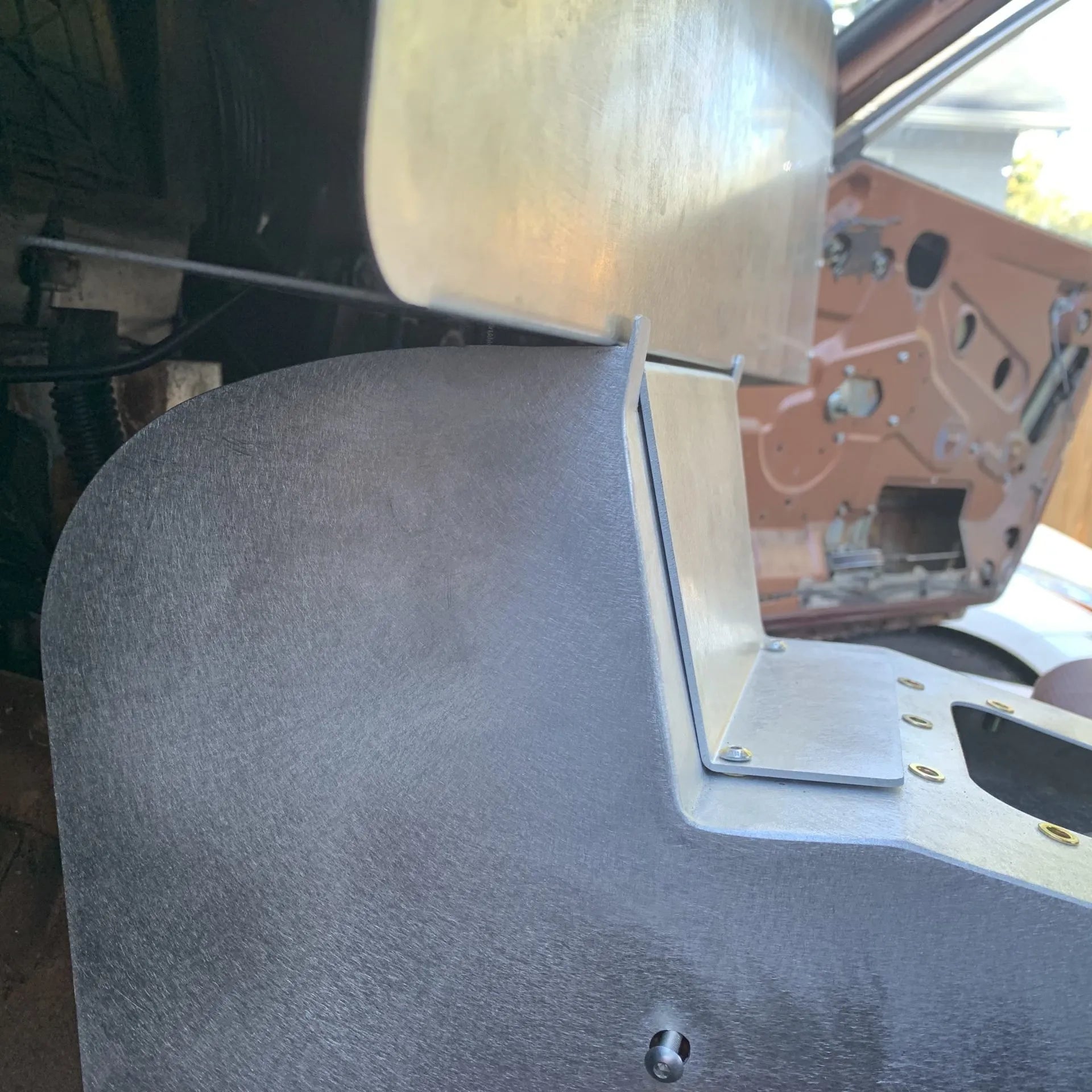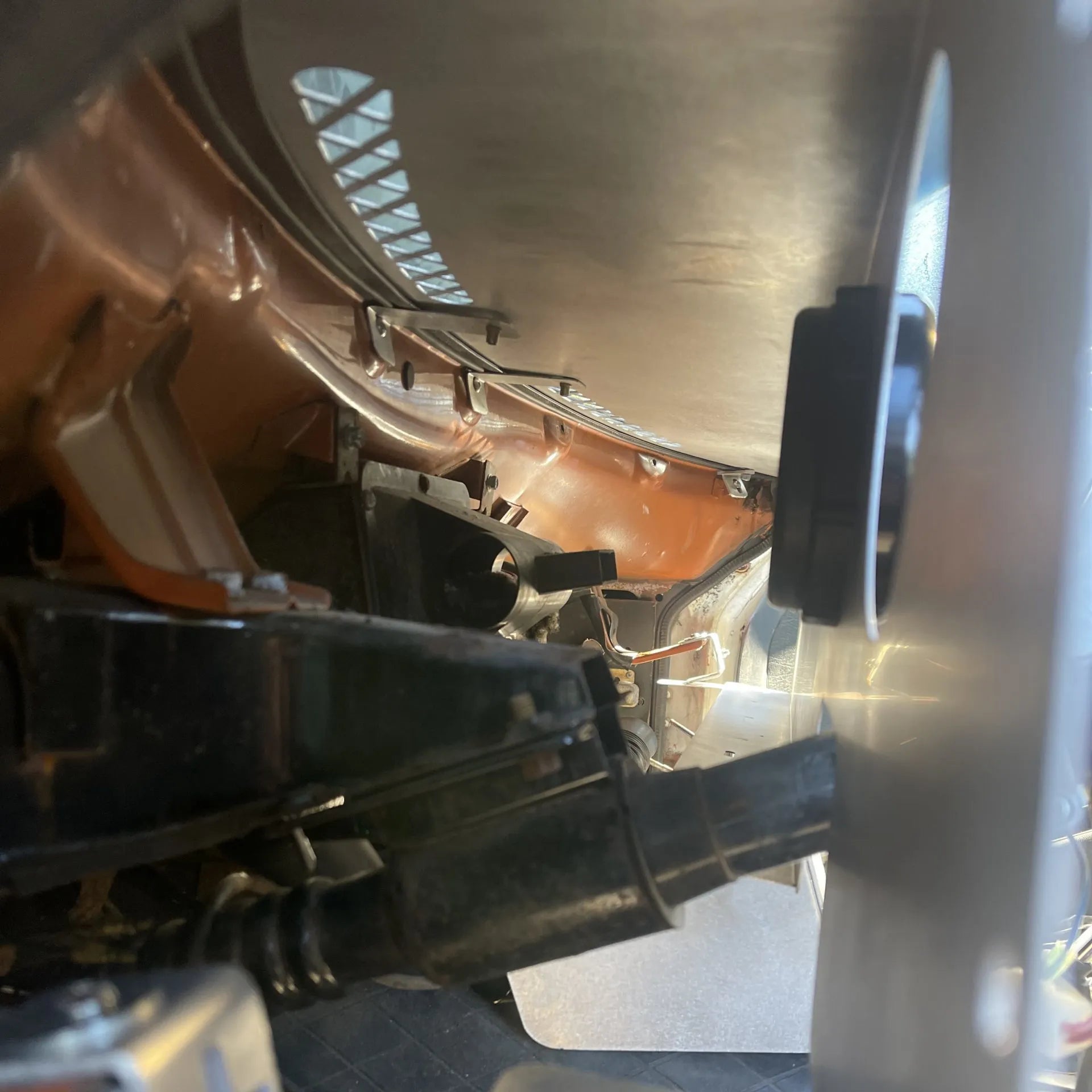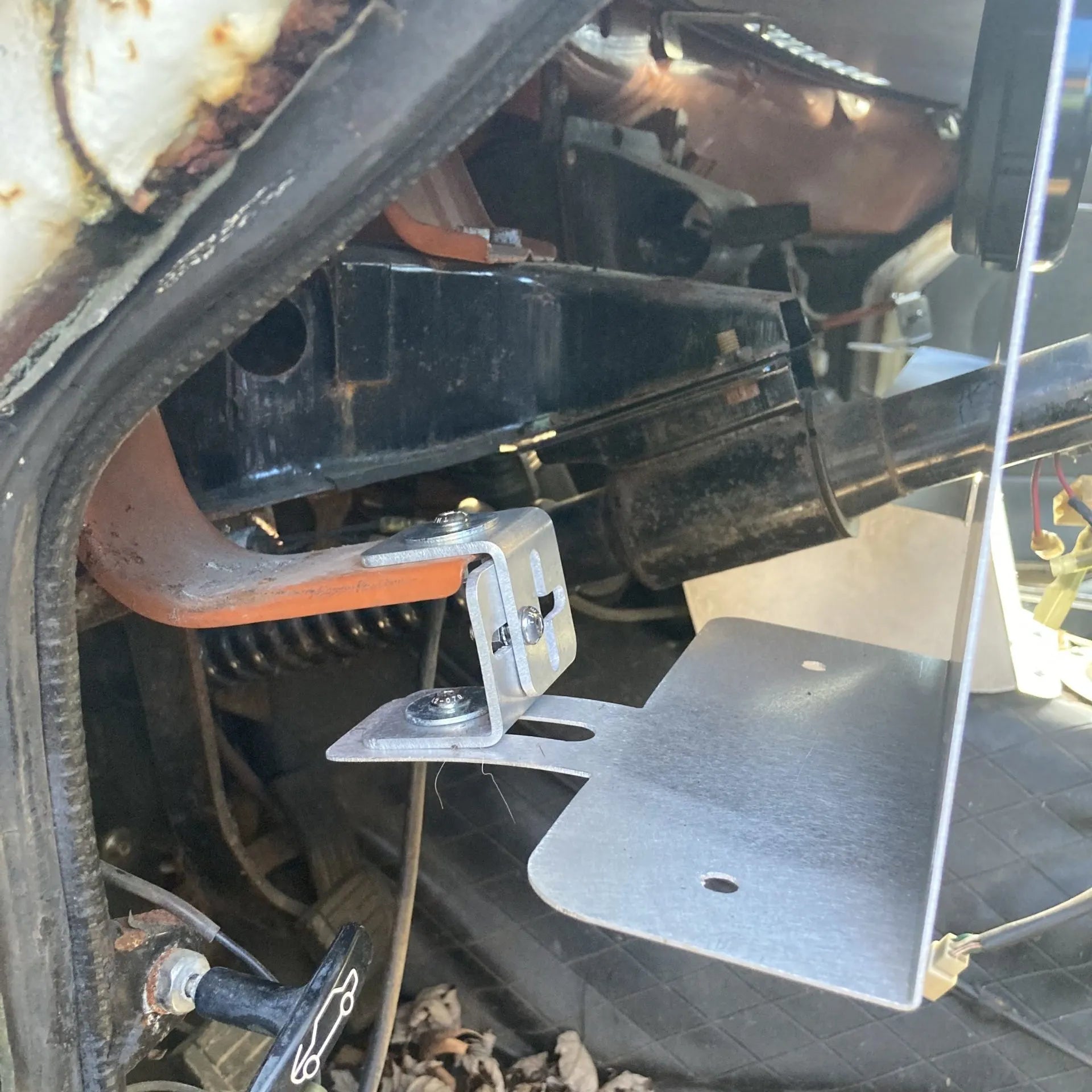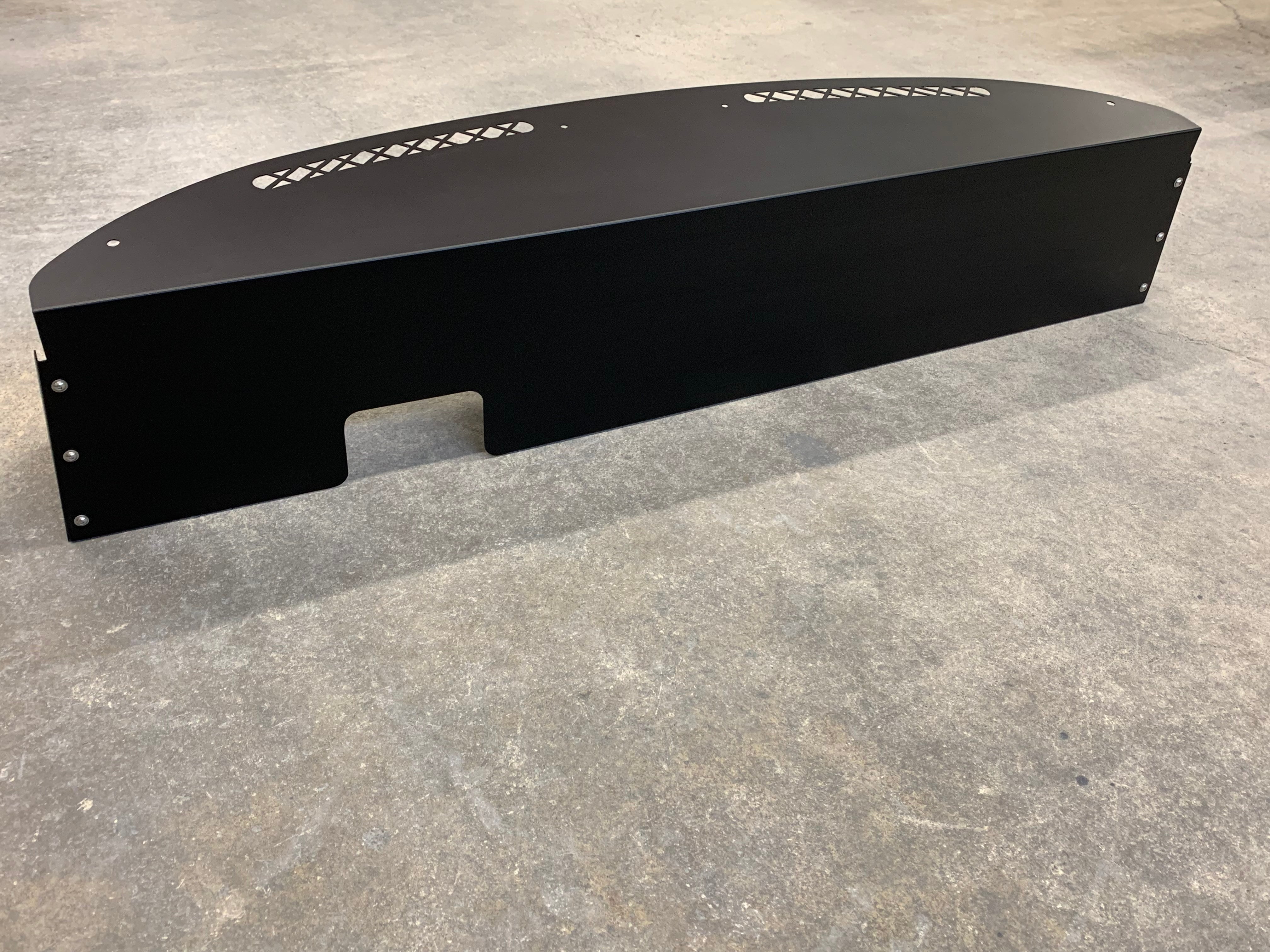 ALUMINUM DASH - S30 | DATSUN | 240Z | 260Z | 280Z
Center Console Tie-in Options:
Center Console Tie-in Options
This is a lightweight aluminum race style dash for the Datsun S30 (240Z, 260Z, 280Z and fits the 2+2).
As many of you know, the OEM dashes are almost always cracked and need restoration or expensive replacements. Our aluminum dash gives you a simplified option that allows you to customize it to fit your vision. The OEM dash weighs in at 20 lbs. whereas ours weighs in at only 5 lbs. You can get the dash with no cutouts at all and you can set it up totally unique to your build. We also offer a few cutout options for the defrost vents, as well as holes that you can use to install aftermarket gauges to mimic the OEM gauge locations (gauge hole sizes are 4.25″ for the 2 large holes to fit many 4.5″ aftermarket gauges and 2.6″ for the 3 small holes to fit most 2 5/8″ aftermarket gauges).
The dash is available in raw aluminum or black powder coat.
Installation hardware and bulb seal is included, as well as two aluminum end caps that can be removed for easy access to reach behind the dash without removing it like you need to do with the OEM dash.
We offer a NEW taller 280Z radio delete plate in the drop down menu that allows you to tie the dash right into our Aluminum 280Z center console. This dash will also work with our Aluminum 240Z center console but there is a small gap between the dash and center console. Because of that, we have developed a NEW 240Z mini console (see pictures) that works specifically for our 240Z customers and is available in the drop down menu.
Some OEM components will need to be removed to allow for the dash to fit properly. Please watch the installation videos and then reach out to us if you still have questions.
*260Z customers – you will notice we do not list a standalone 260Z option in the drop down menu. That is because you may need the 240Z version if you have an early 260Z or you may need the 280Z version if you have a later 260Z. Please take a look at the installation videos to determine which version you need. If you are not sure, please send us an email (sales@skillard.com) with the picture of your OEM dash and we will point you in the right direction.
**Many of our products are in-stock. However, because all of our products are custom-fabricated, they may not be immediately available. Products that are not currently stocked may take 3-4 weeks from when your order is placed to when they're available for shipping. If you want to know the availability of this item, please email Sales@Skillard.com.
Thanks for visiting Skillard.com, home to custom Z car parts. Find what you need to build your vision!