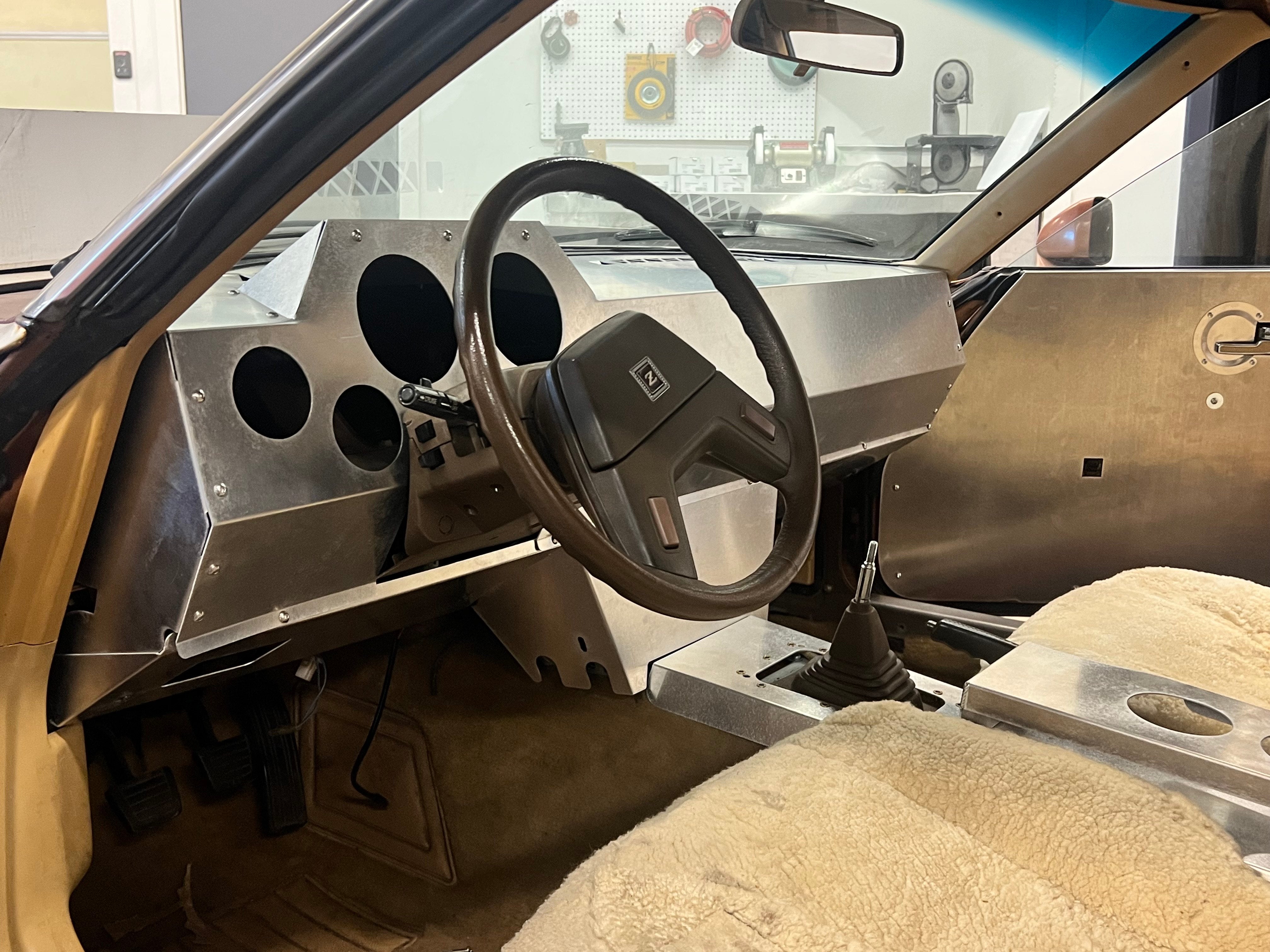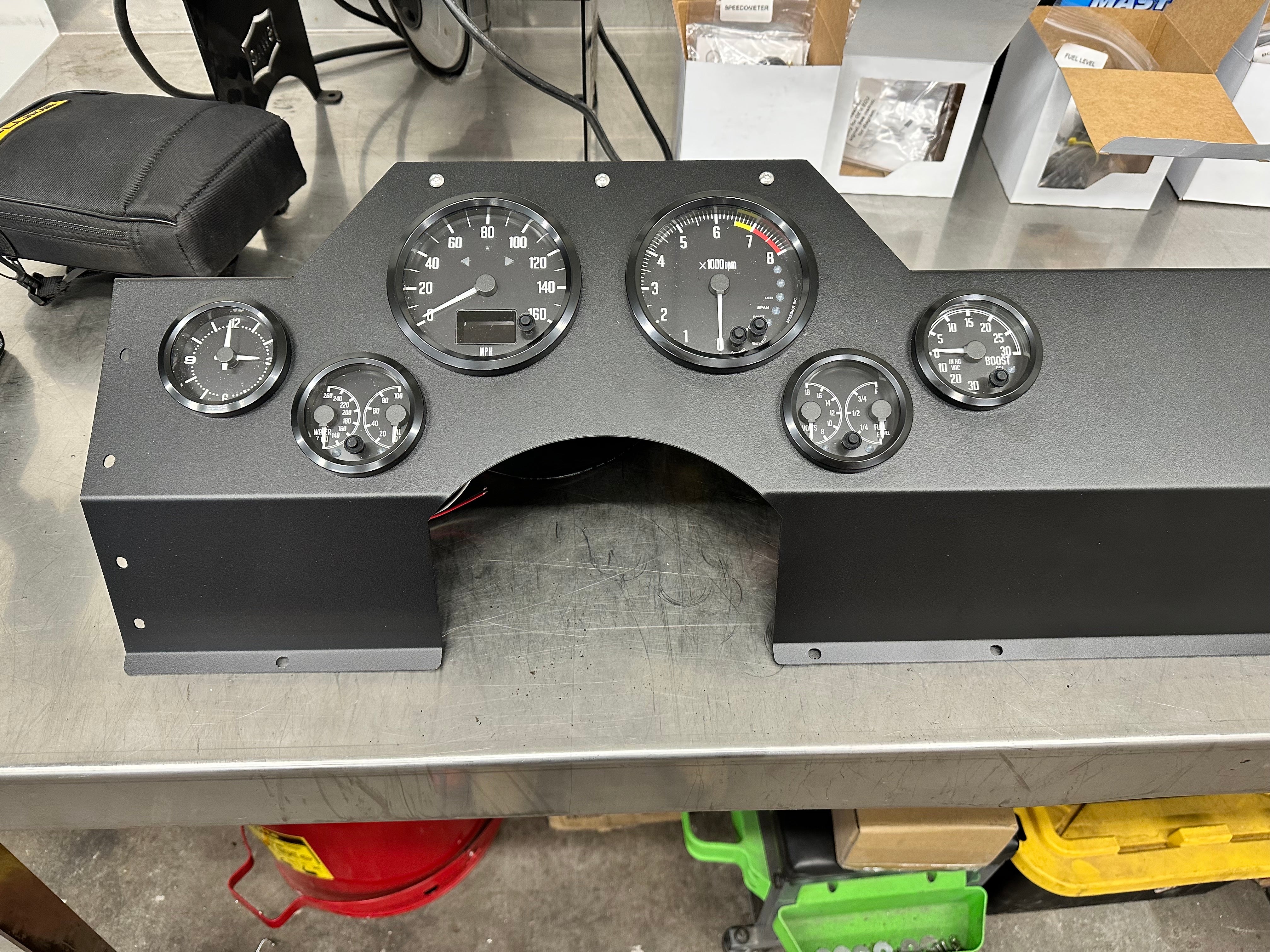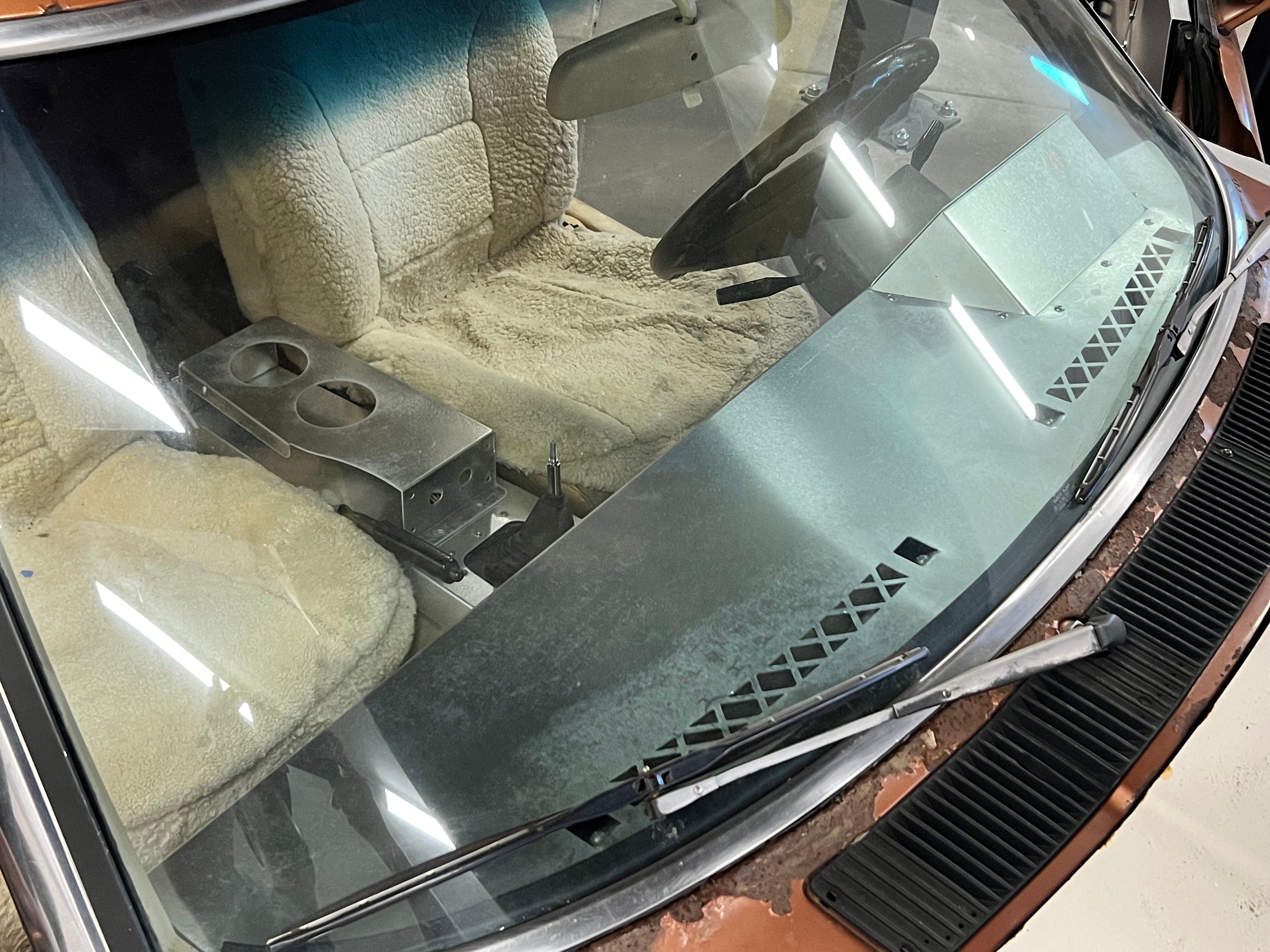 ALUMINUM DASH - S130 | DATSUN | 280ZX
Skillard's lightweight aluminum race style dash for the Datsun S130 fits the 280ZX 2-seater, and the 280ZX 2+2.
This is a great option to save weight, customize your gauges and switches, replace a cracked worn out dash, or maybe you simply don't like the look of the factory dash.
Our new aluminum dash comes with the dash center panel that ties the dash to the transmission hump.
You also have the option to add the 280ZX driver side and passenger side lower dash panels. You will need the lower dash panels to secure the dash, and they are optional solely because some customers have already purchased them from us to work with the OEM dash. If you have not previously purchased the lower dash panels from us, you will need them in order to secure your dash. Please review our installation video as it goes into much more detail.
We offer a dash option that has cutouts for the defrost vents so you can customize everything else to fit your vision once you receive it.
We also have an option with the defrost cutouts as well as holes that you can use to install aftermarket gauges (gauge hole sizes are 4.25″ for the 2 large holes to fit many 4.5″ aftermarket gauges and 2.6″ for the 4 small holes to fit most 2 5/8″ aftermarket gauges).
The dash is available in raw aluminum or black powder coat.
Installation hardware and bulb seal is included, as well as two aluminum end caps that can be removed for easy access to reach behind the dash without removing it like you need to do with the OEM dash.
Some OEM components will need to be removed to allow for the dash to fit properly. Please watch the installation video and then reach out to us if you still have questions.
**Many of our products are in-stock. However, because all of our products are custom-fabricated, they may not be immediately available. Products that are not currently stocked may take 3-4 weeks from when your order is placed to when they're available for shipping. If you want to know the availability of this item, please email Sales@Skillard.com.
Thanks for visiting Skillard.com, home to custom Z car parts. Find what you need to build your vision!